When I think about summer, I also think about a certain vibe which I like to call Boho-hippie-festival summer. The great thing about it is the fact that it applies to sunny weather throughout the year and easily creates said mood already smack in the middle of spring! I am so in love with that style and therefore want to introduce you to my very first spring boho look today. I decided to shoot a look-video for a change, let me know if you like it and would enjoy seeing more of this kind of video content in the future.
Spring Boho Look
When I think about Boho Fashion, I think of colours like beige, white, khaki as well as cognac. Don´t you? They always mix and match quite fabulously and paired with lace, bobbles and even frill you can never go wrong!
In summer, a great pair of jeans shorts totally complete the look. Denim always works and if you´re not the shorts-lover like I am, try a denim jacket with Boho details or a perfect-fit skinny jeans. This one from H&M combines the best of both worlds, since it's a great fit and also has some lacing details. If you're more into patches and embroidery, check out these jeans from Hollister.
Since we covered clothes for the perfect Spring Boho Look, what about jewellery? I think the right bauble can make or break an outfit. For this particular look though, I had to brace myself to not go overboard since the tunic is quite the eyecatcher already. Tough times!
Beige Tunic Dress and Fringe Boots
While on a recent shopping spree at Shopbop, I found this beige Tunic dress as well as these lovely fringe boots. I instantly could see them worn together for a look like this. I decided to combine those with black jeans from H&M as well as a khaki trenchcoat. My Chloé Faye is the perfect accessory and works great with the boots' colour.
How do you like my Spring Boho Look and what do you think about the look video?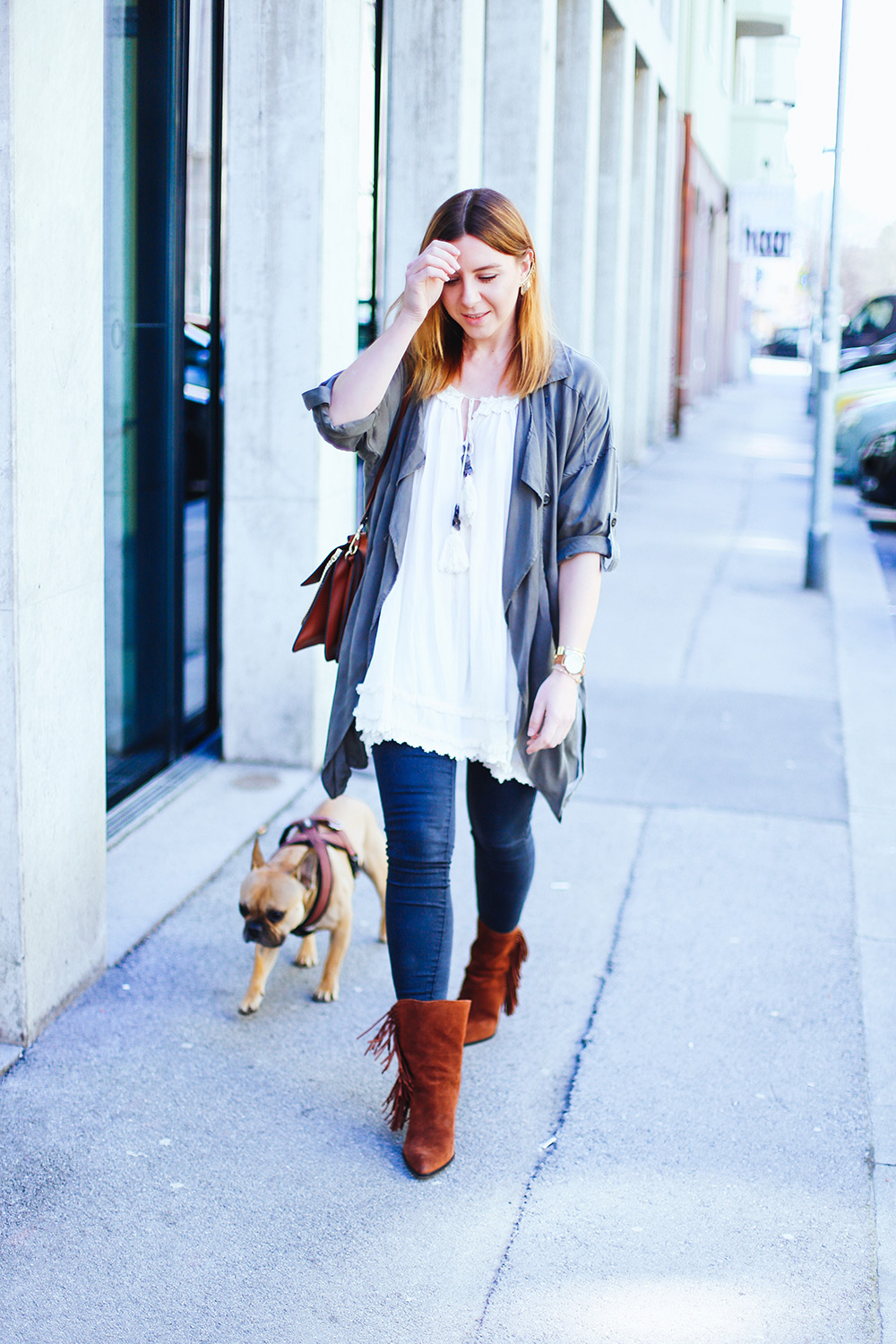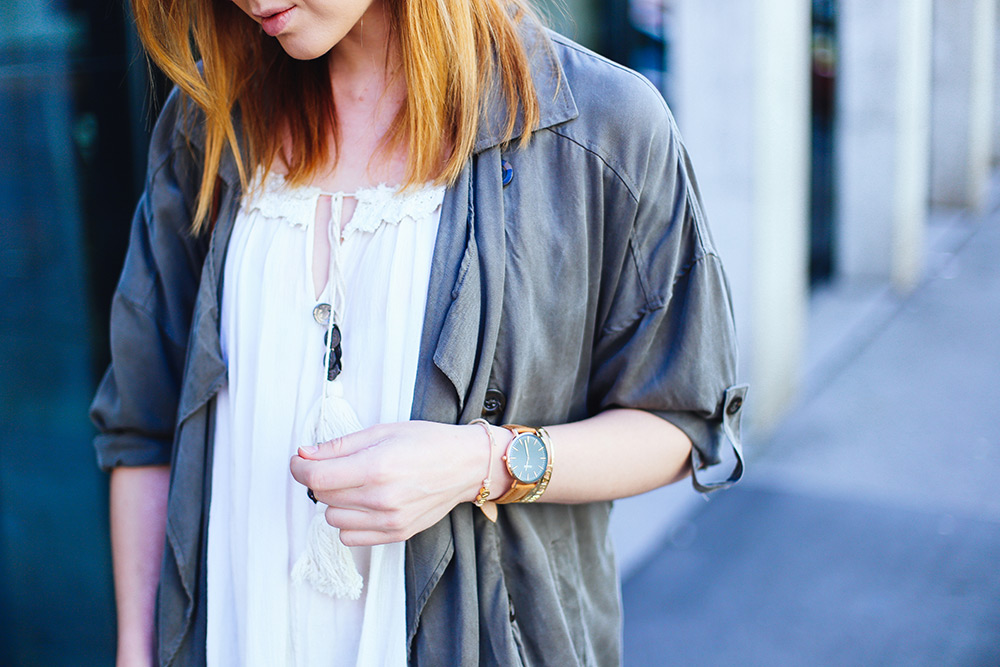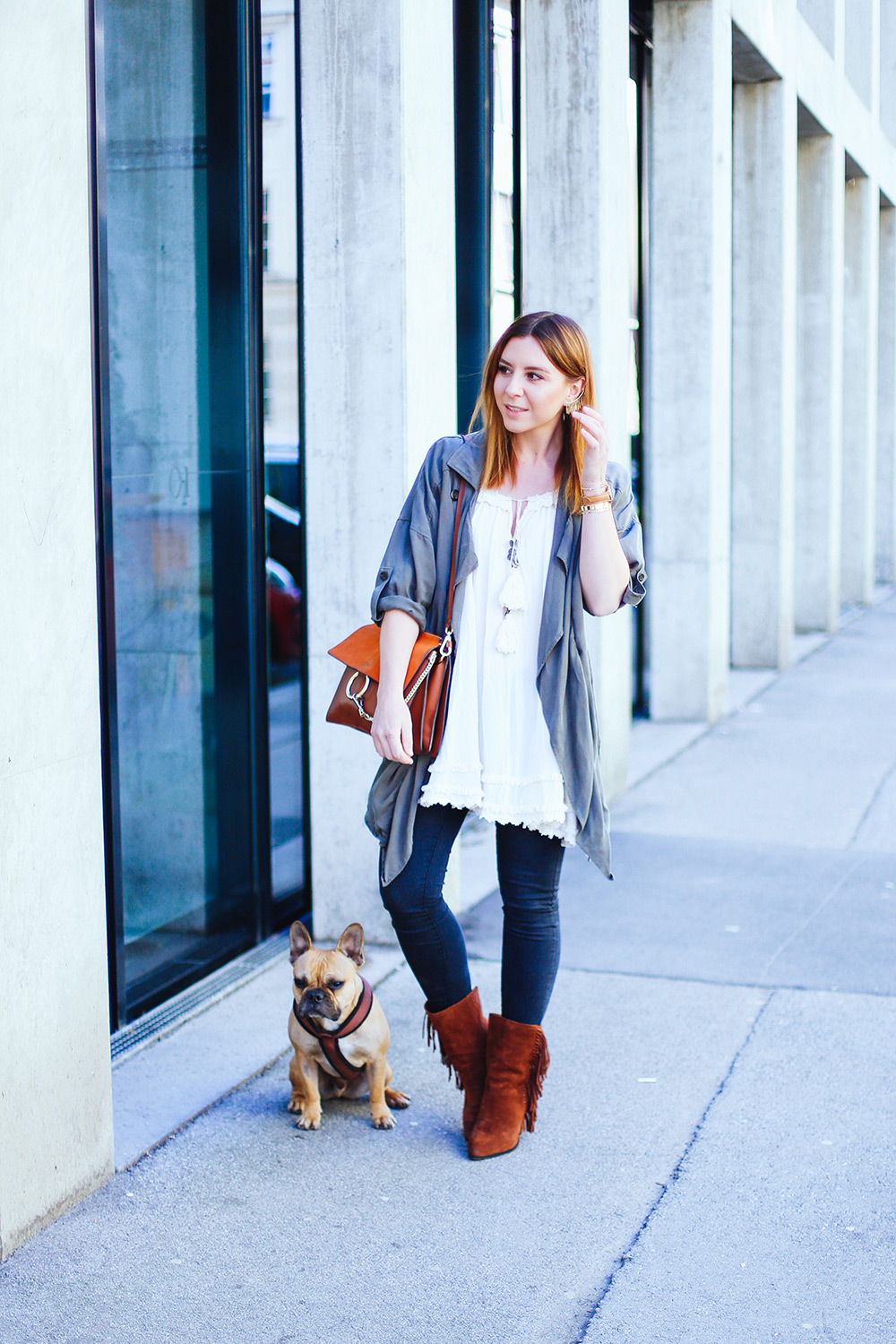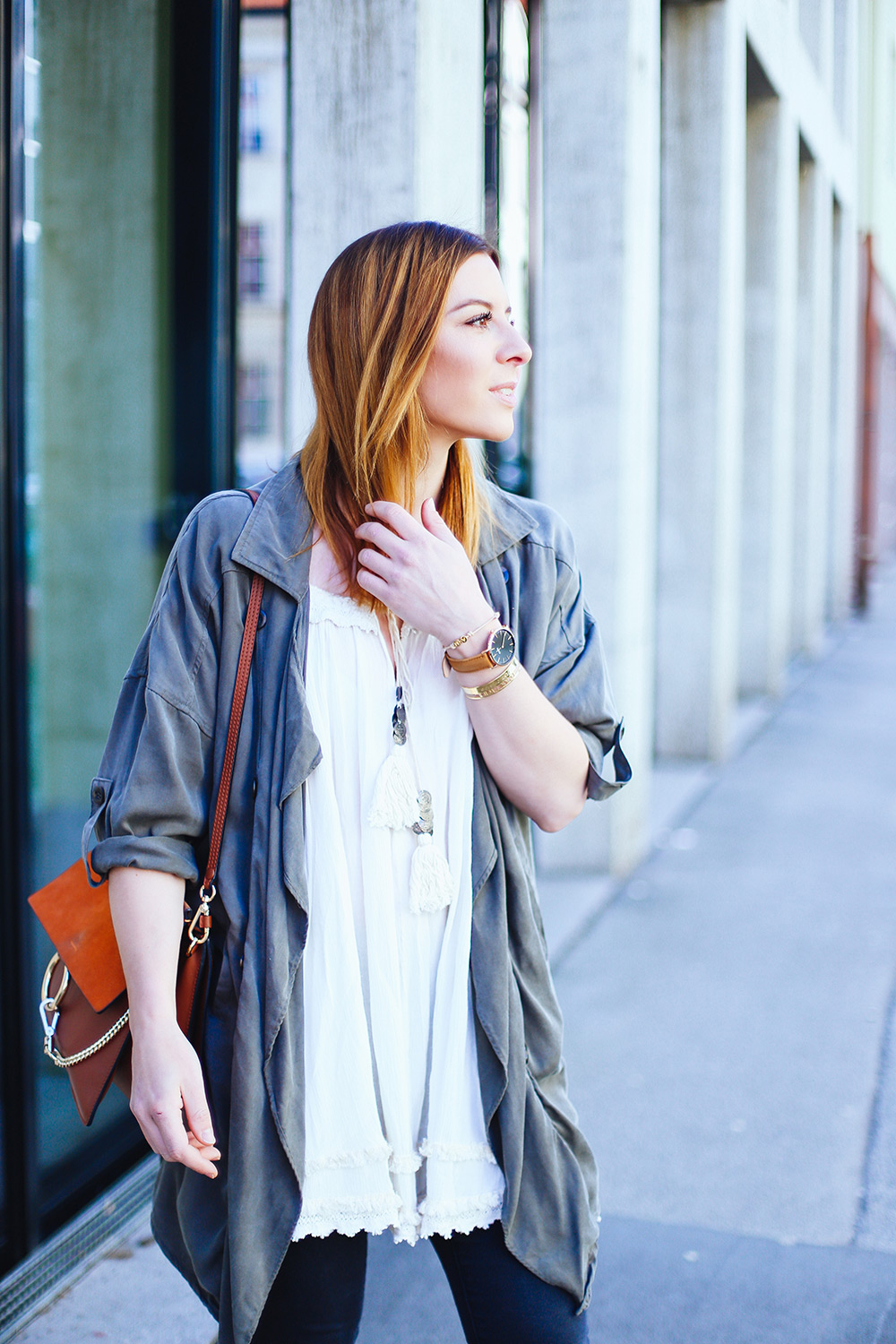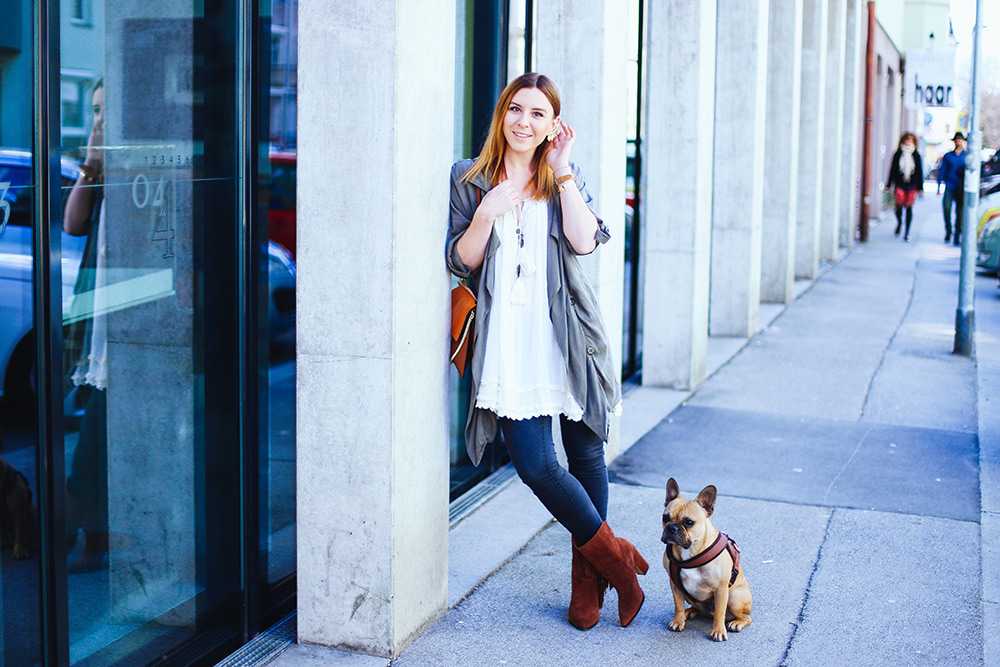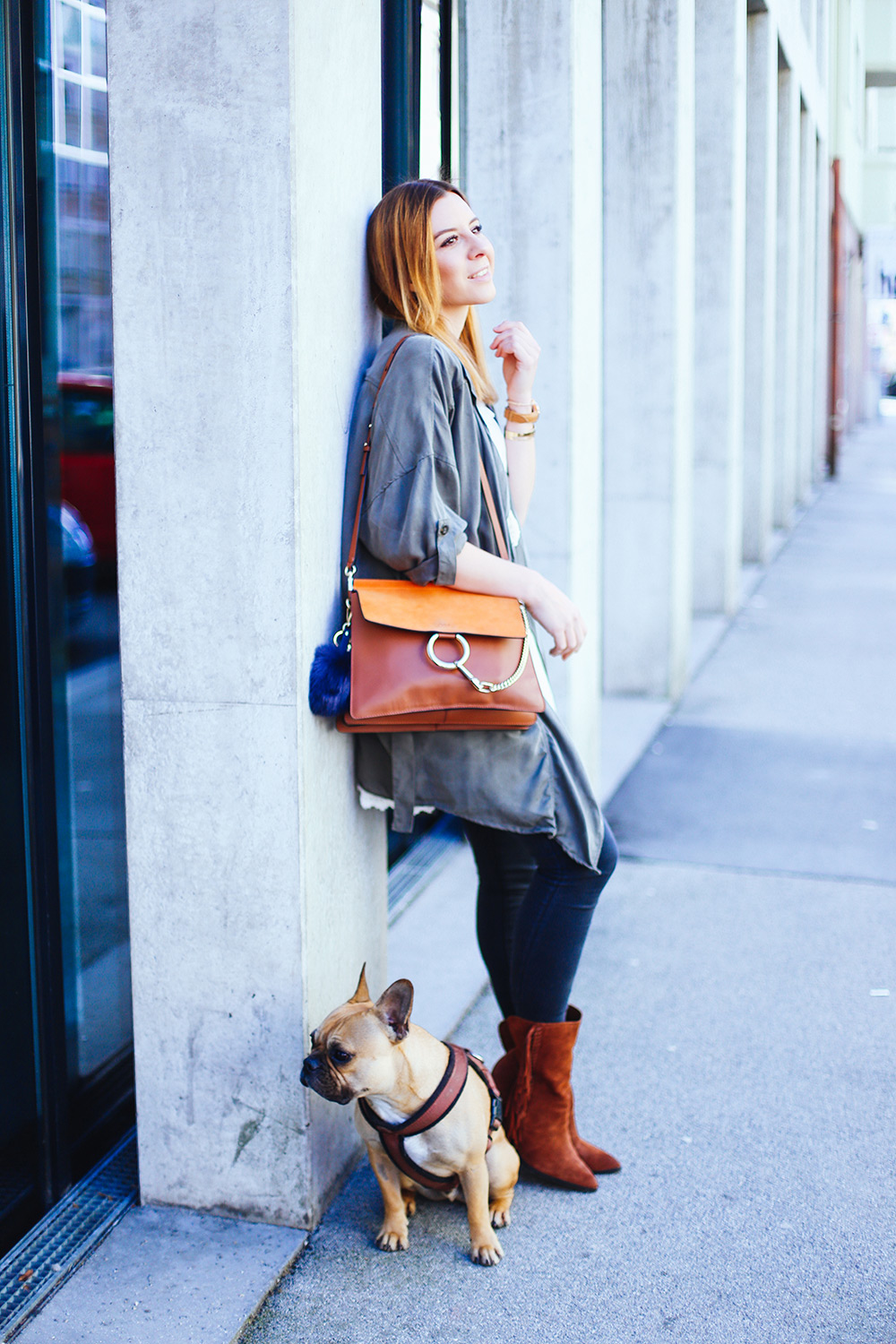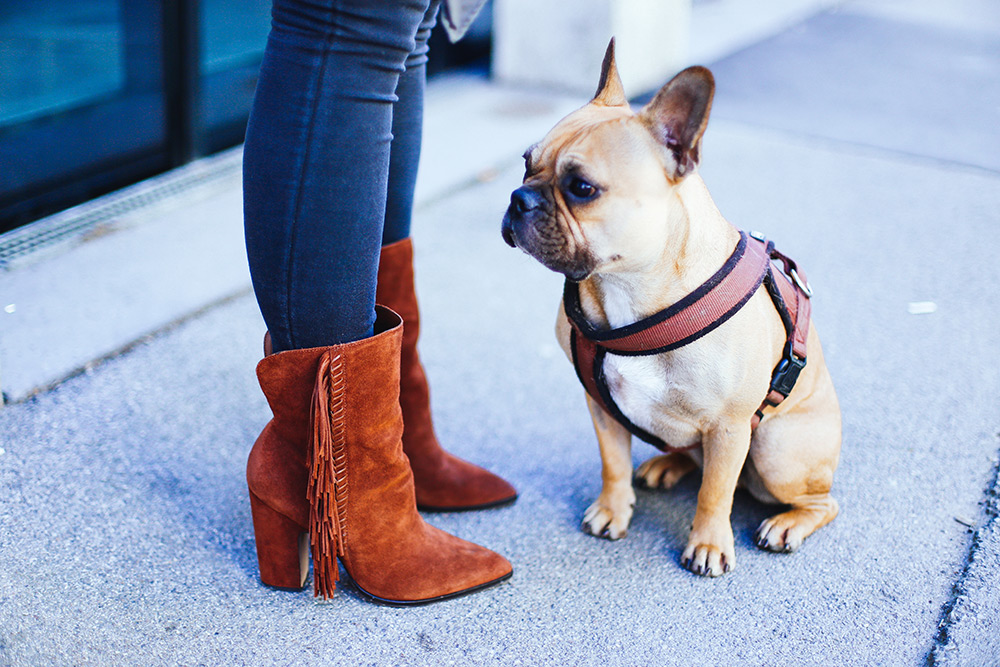 Jeans: H&M // similar black Jeans
Tunic Dress: Raga via Shopbop // same white tunic
Trenchcoat: Bershka // similar Khaki Trenchcoat
Fringe Boots: Dolce Vita via Shopbop // same Fringe Boots
Bag: Chloé // similar Chloé Faye
Fotocredit: Beats and Dogs