Patched-up jeans are always a welcome walk down memory road, don't you agree?! I love to think about my childhood and lots of Mickey Mouse and Donald Duck knee patches that usually were a necessity to cover up my holes. These days you'll find different kind of patches including patterns and logos. I also decided to shoot a Streetstyle Video for that particular look, so check it out! Have fun watching and let me know what you think!
Patched-up jeans from Zoe Karssen
The patched-up jeans from Zoe Karssen are not the only piece of clothing I own that has patches added to it. If you remember, a few weeks ago, I already showed you this Look with Bomber Jacket from Zara which sports a few patches as well. Today I decided to style the look with white Converse and an oversized striped jumper.
If you think about ordering the jeans as well, go one size smaller than you usually would! It will get a little more loose while wearing, which makes for the perfect fit. Trust me on this! And if you like the idea but are not totally sold on that busy patched-up model by Zoe Karssen, what about a simpler version like these Boyfriend Jeans by Kocca?
Bomber Jacket from Iriedaily
I decided on this black Bomber jacket from Iriedaily to complete the look of patched-up jeans and striped jumper.It's a slightly longer cut than what I would usually go for, but works perfectly for that slouchy look. I also decided to play up the yellow accents and picked a rather fitting bag to go with the outfit.
This cute little Cross Body Bag from Calvin Klein Jeans is my personal spring eyecatcher, so to speak. It's just so lovely! And that rounds up the whole laid-back vibe and outfit for today! Doesn't it make you want to go for a relaxed Sunday stroll with freshly brewed coffee on hand? Yes, me too!
How do you like my Streetstyle? What's your take on patched-up jeans?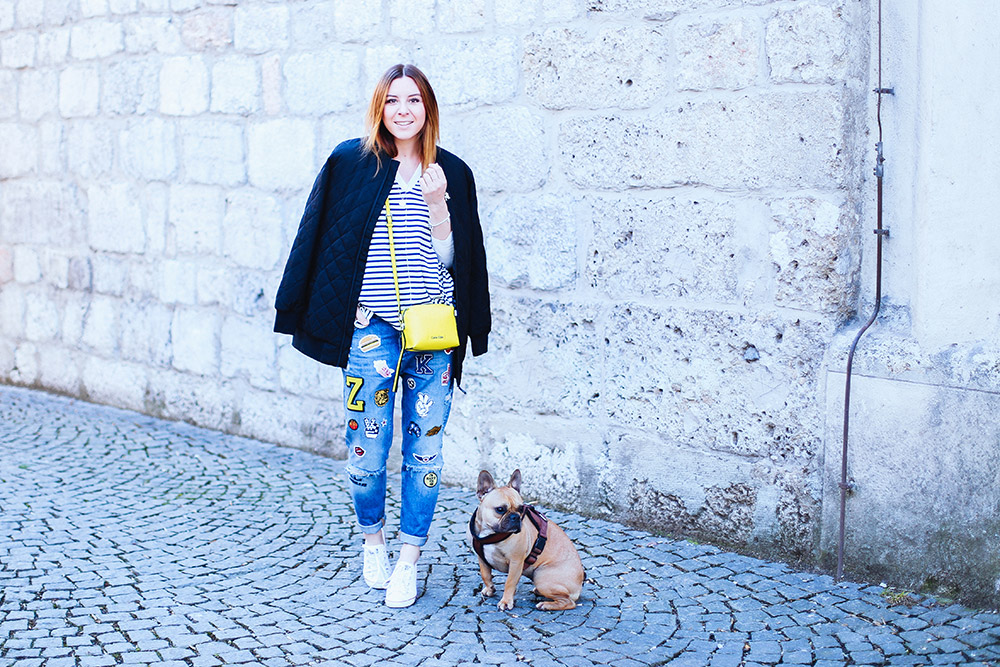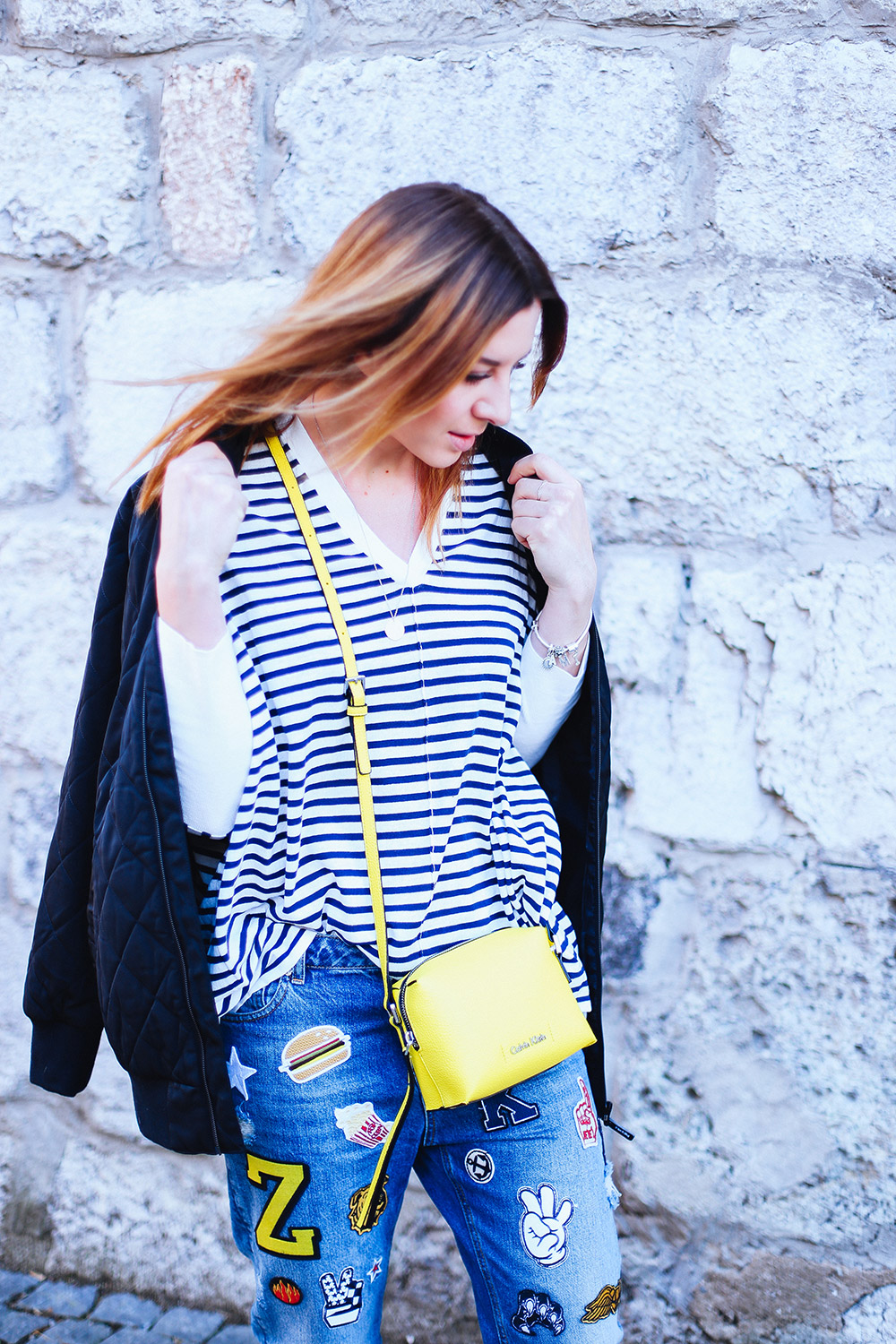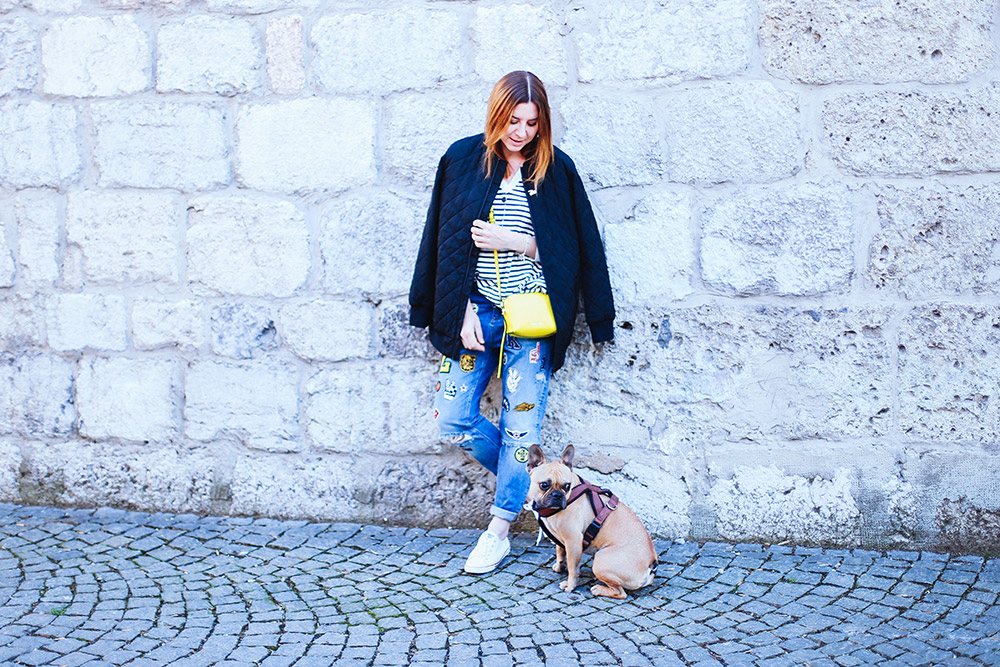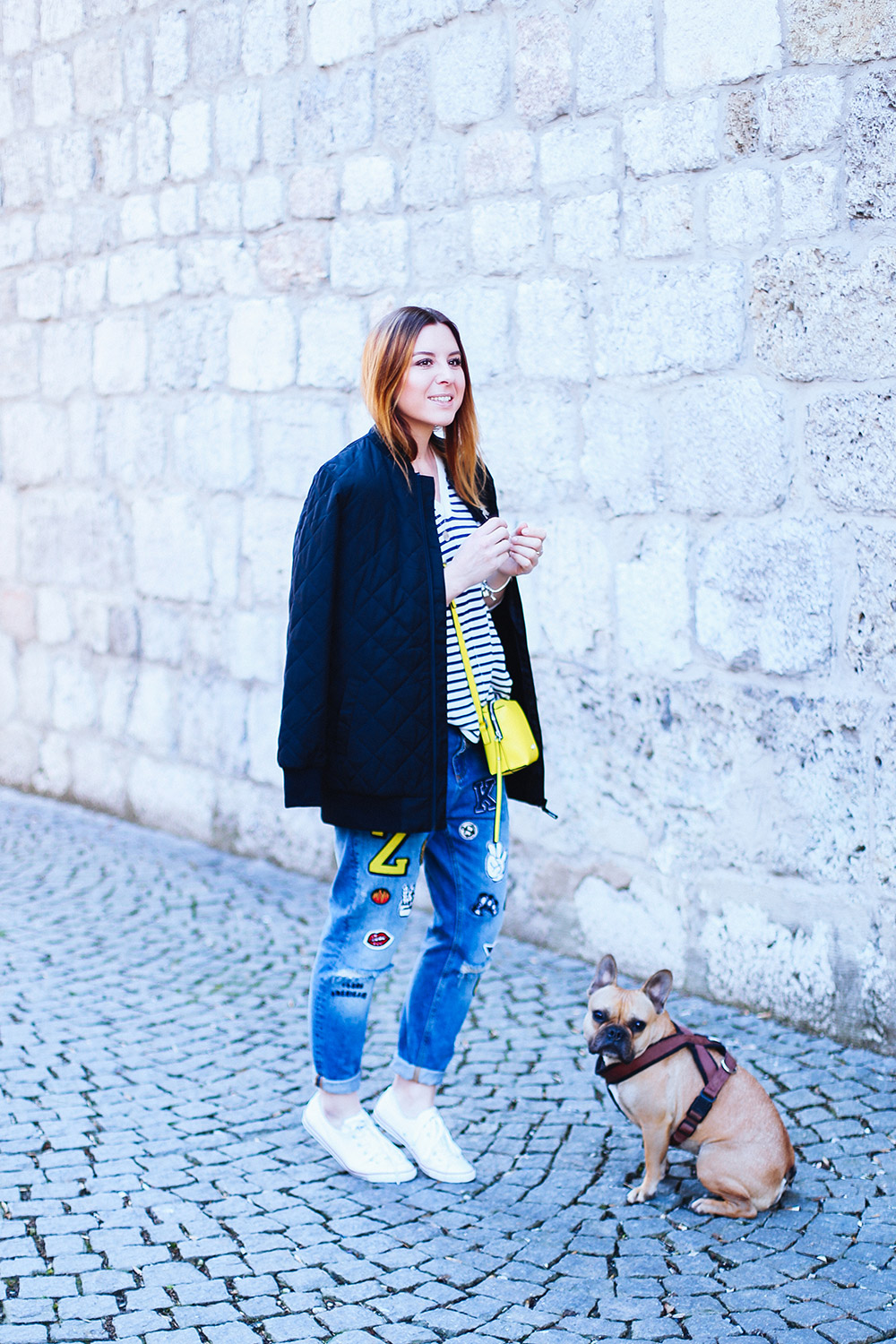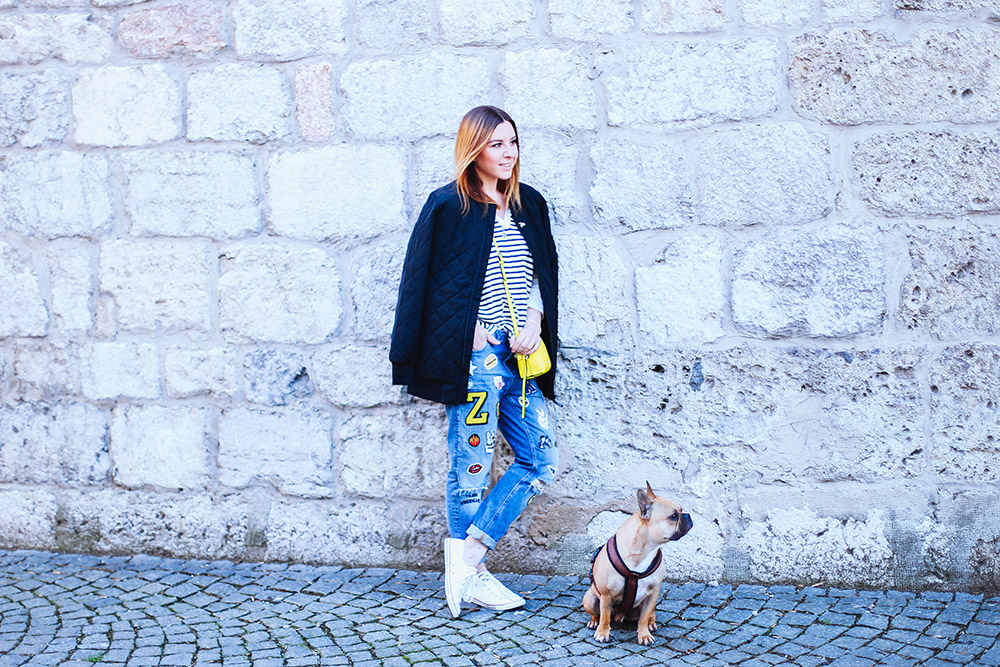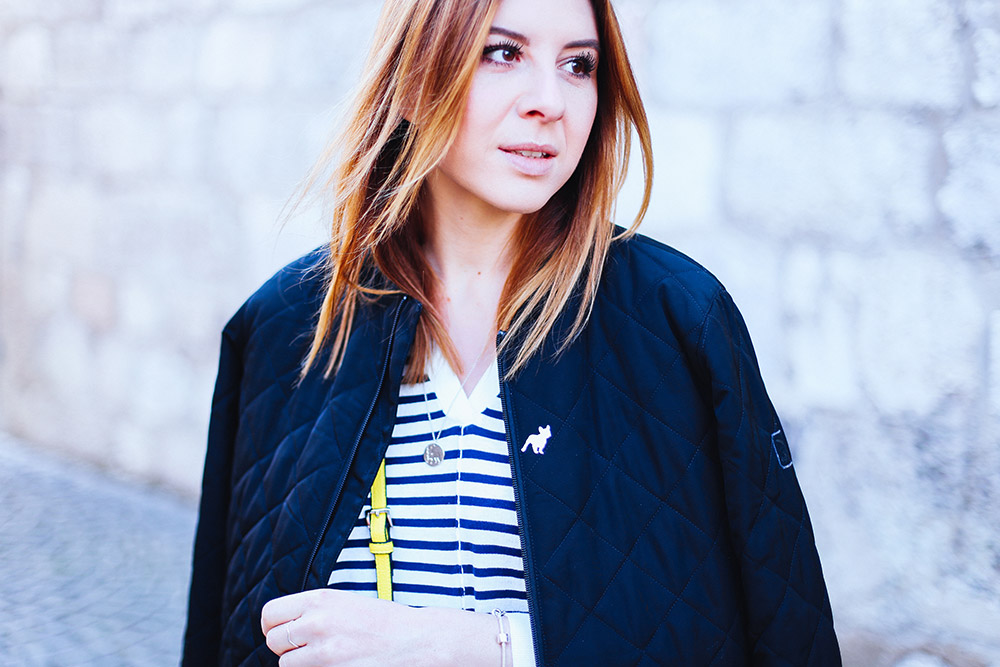 Patched-up Jeans: Zoe Karssen // same here Patched-up Jeans, cheaper Boyfriend Jeans
Bomber jacket: Iriedaily // same here black Bomber jacket
Striped Jumper: Oui // same here Striped jumper
Bag: Calvin Klein Jeans // same here yellow Cross Body Bag
Sneakers: Converse // same here white Converse Sneakers
Jewellery: Dear Mocca! // my own Frenchie Jewellery Collection
Fotocredit: Beats and Dogs