Layering a skirt over trousers was very popular when I was in school. I recall vividly all those crazy coloured and patterned trousers everyone was wearing and there was this tiny skirt just covering the butt. Was there even a name for that? I don't remember. I am glad you really can't compare this blast from the past with today's look. The idea behind it might be the same but fabric, cuts, lengths and style have changed drastically.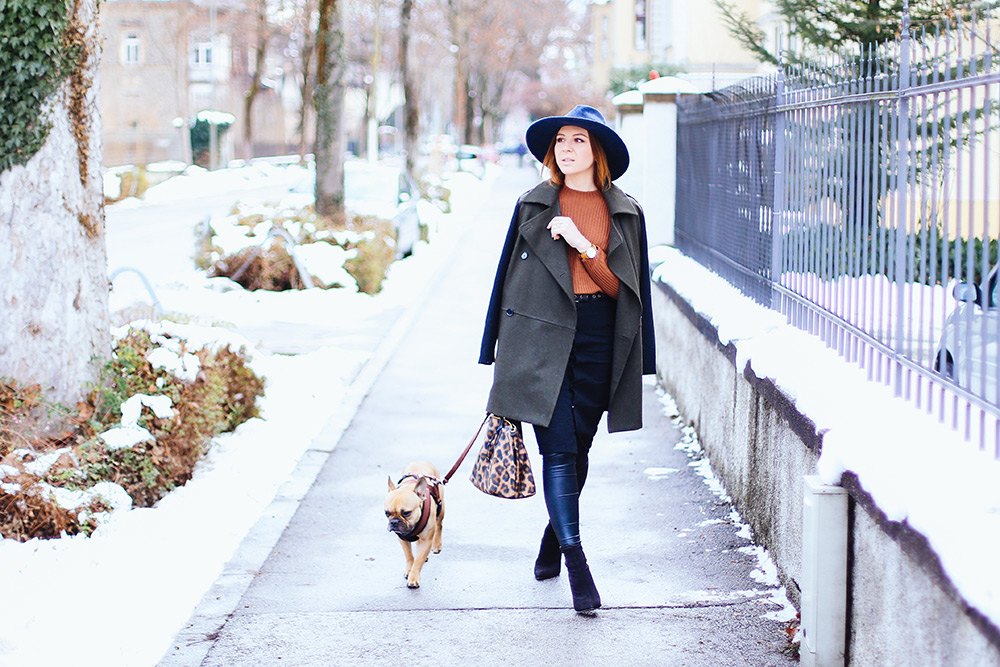 How I wear a skirt over trousers
The trusty readers might remember a similar look I shared with you on my Fashion blog. Around New Year's we were in Berlin and took photos of this Look with Teddy coat. I also wore this mid-lenght skirt and pullover for that outfit. Still it looked quite different than today's look.
For this outfit, I decided to pair leather leggins with the denim skirt. It really was too cold for a bare-naked option and usually I am not a fan of tights, especially if you're able to tell on photos. So I picked up my slightly shimmery black leather leggings.
High Waist Mid-length Skirt
This denim high-waist mid-length skirt is sporting a button line on the front. I decided to wear it all buttoned up this time as Pencil Skirt, but sometimes I like to keep the last three ones unbuttoned for a more loose fit and to show off my gams, ha! But that's really why I like this skirt so much. It's simple but still versatile enough for different looks!
A tight and tailored High Waist Skirt is able to accentuate your curves the right way and when I don't feel like wearing something too curve-hugging, I just combine this skirt with an oversized pullover. That way I am able to have the best of both worlds and it still looks elegant and chic.
What do you think about my skirt over trousers look?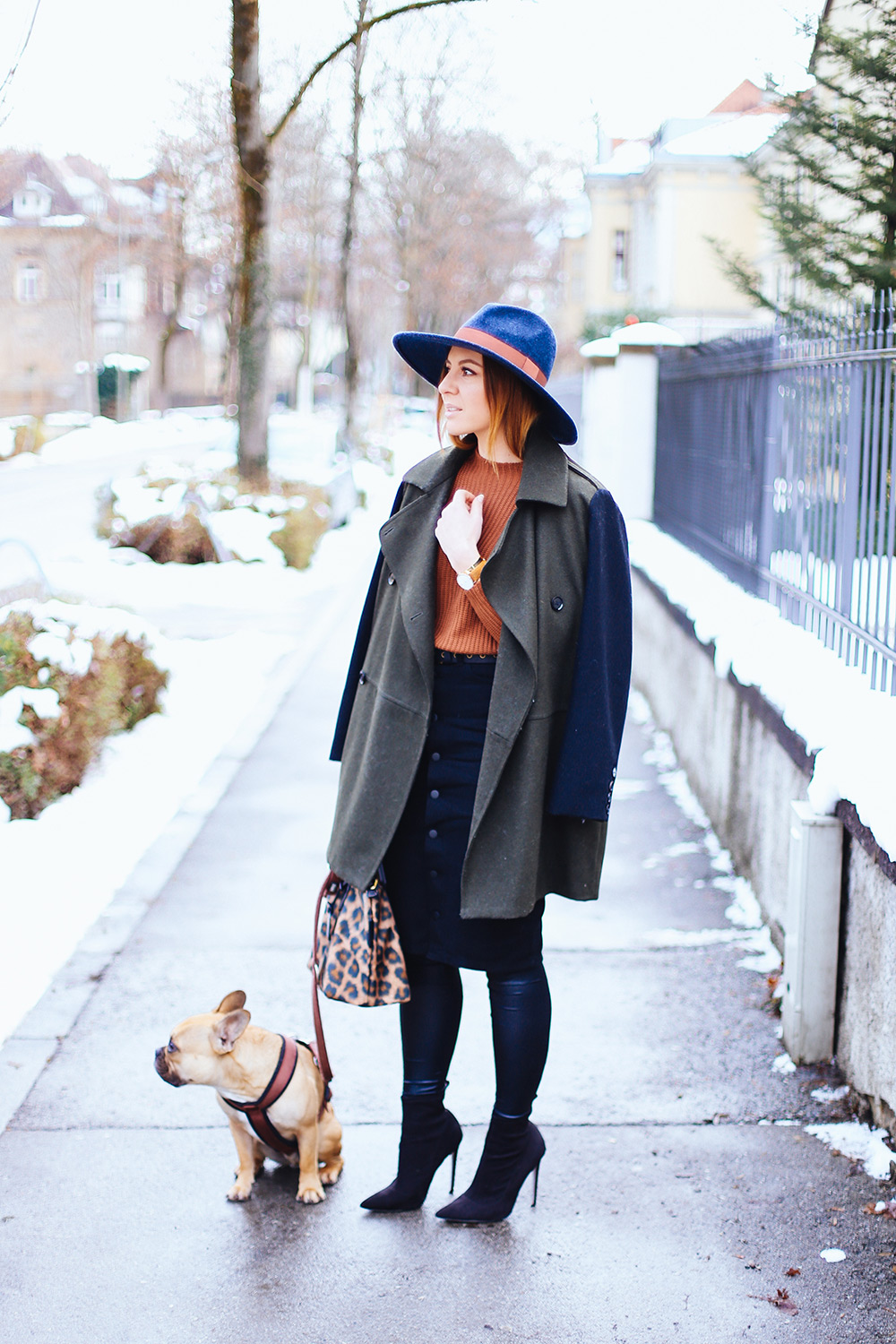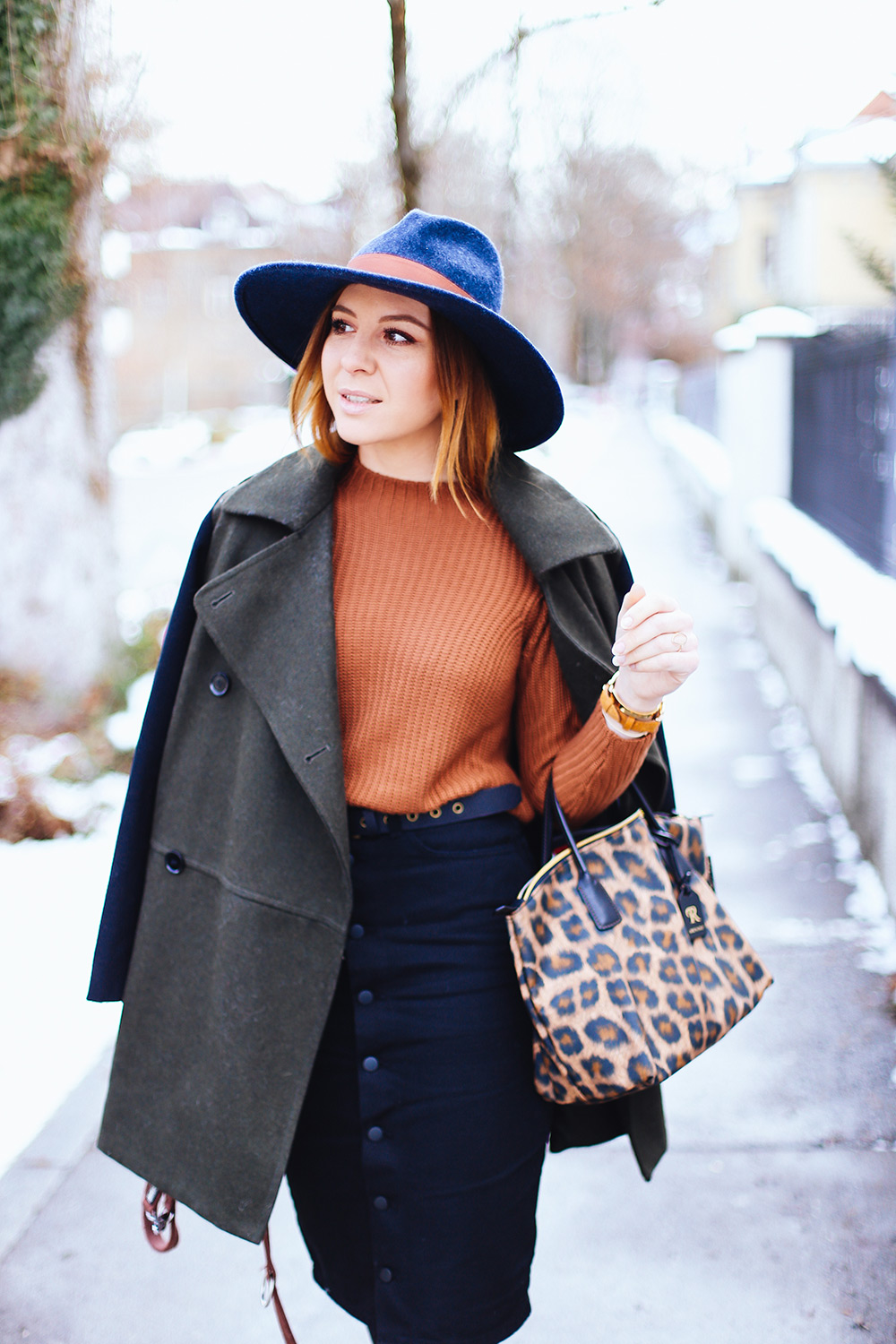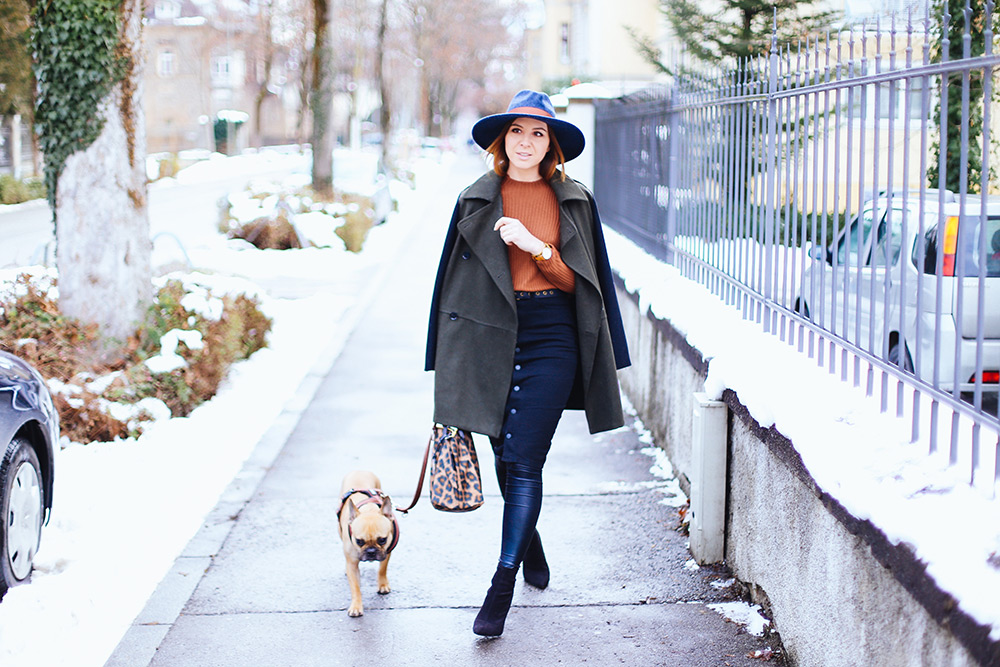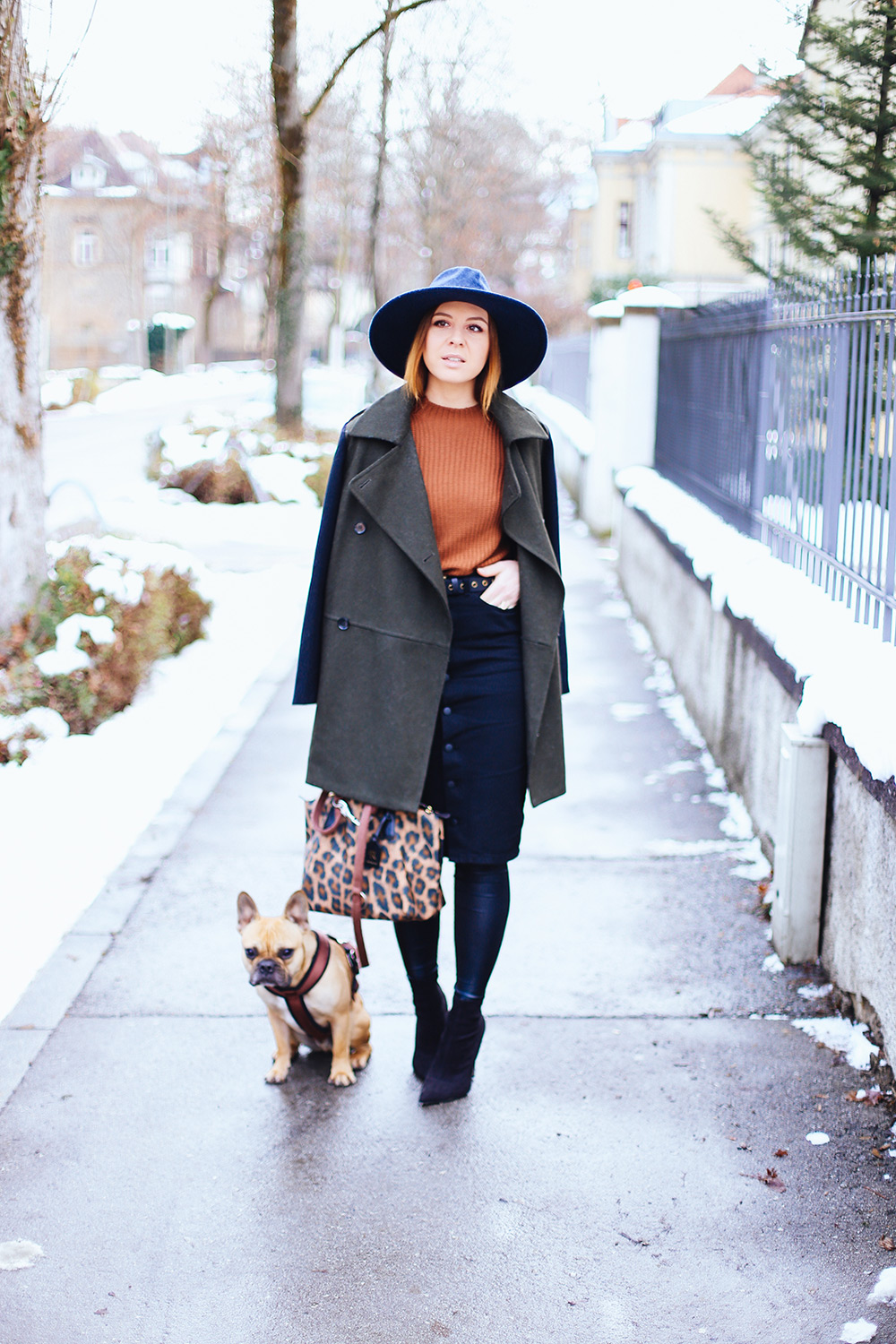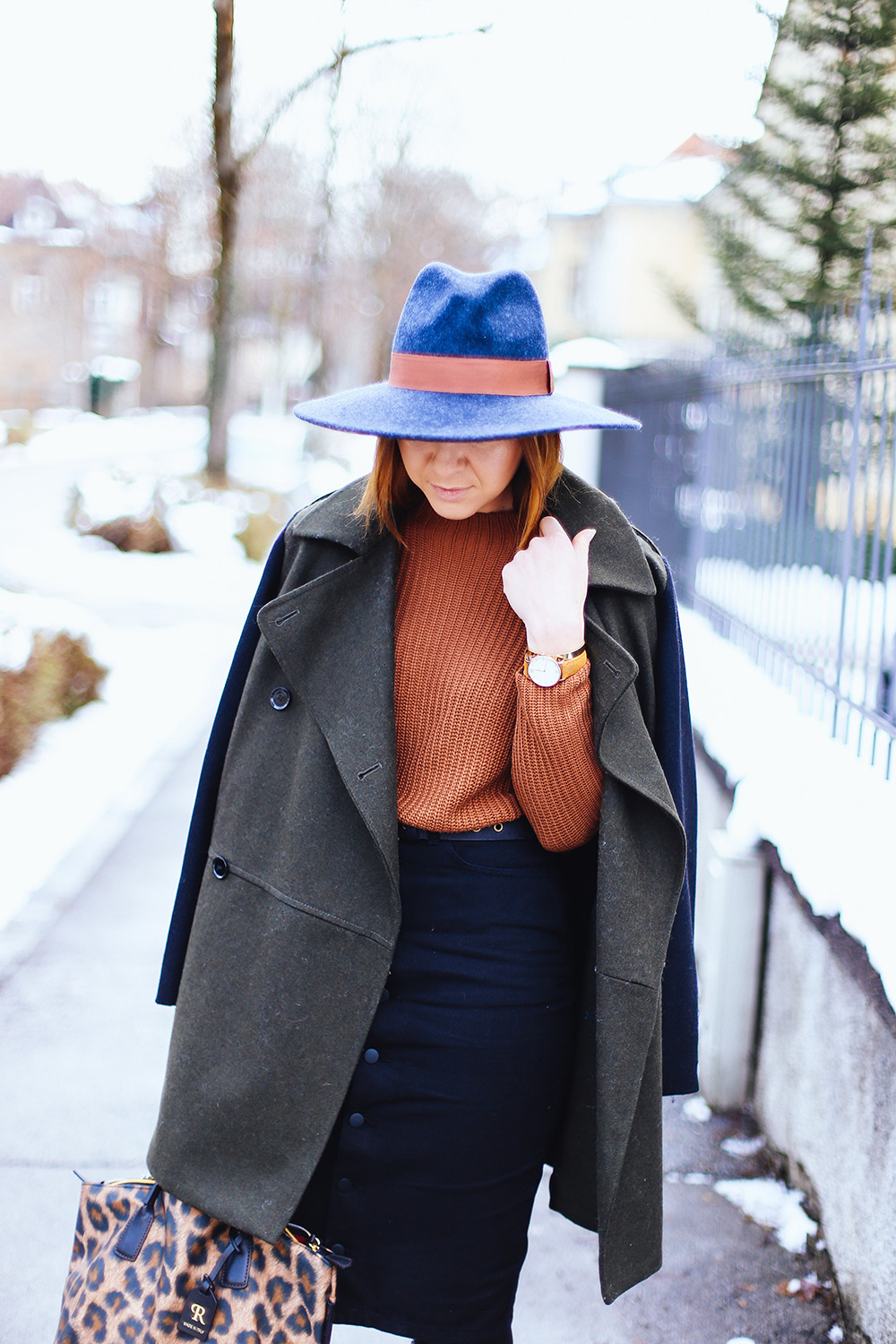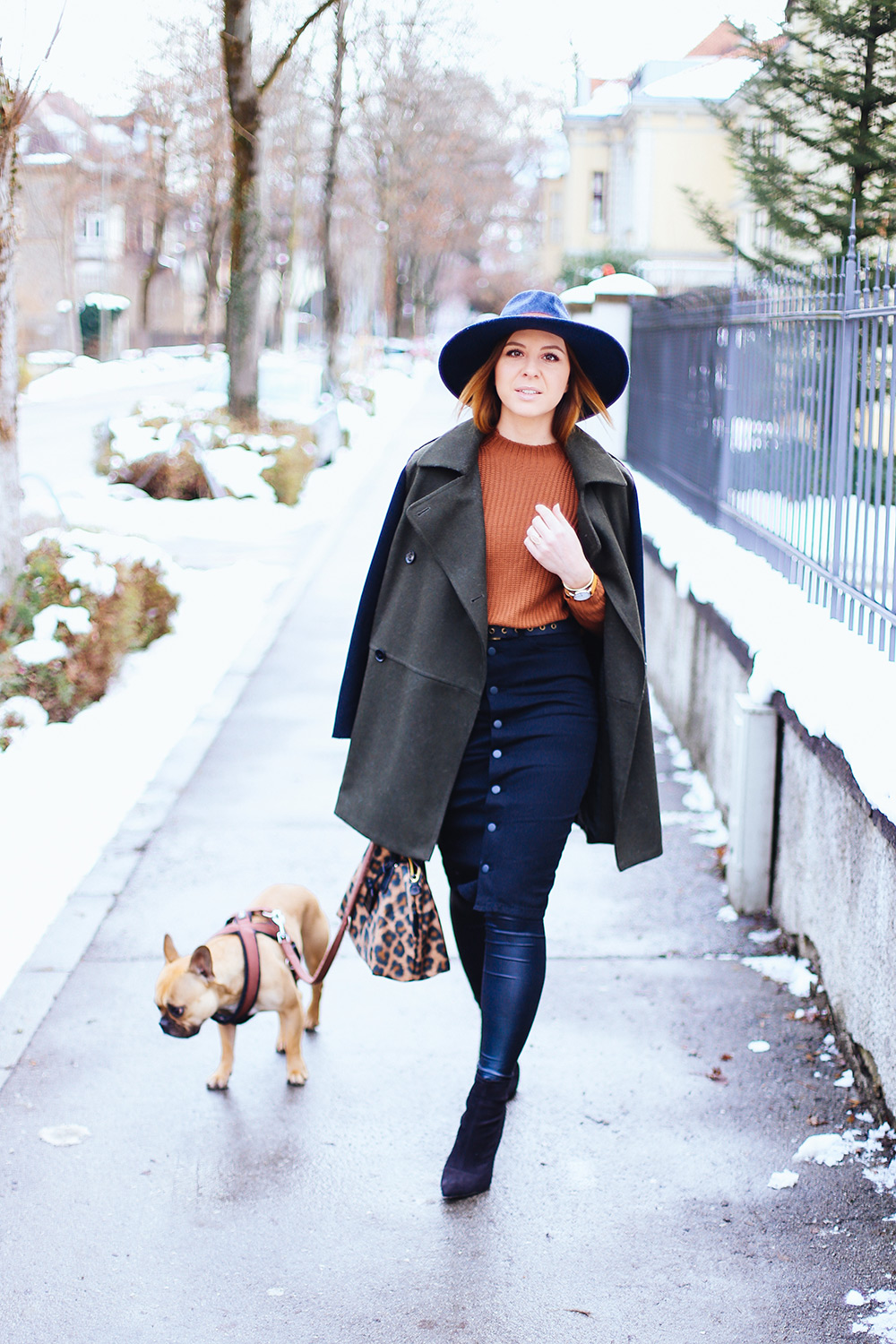 Pullover: American Apparel // similar here rusty brown Pullover
Coat: Mango // similar here Oversized Coat
Mid-length Skirt: American Apparel // similar here Mid-length Denim skirt
Leather Leggings: Asos // similar black one here Leather Leggings
Belt: Asos // similar one here Studded Belt
Shoes: Zara // similar here Black Booties
Hat: H&M // a very similar one here Hat
Bag: Roberta Pieri // similar one here Animal Print Bag
Fotocredit: Beats and Dogs