Today my 5 Part Valentine's Day Series is coming to an end. Don't be too sad though, because as usual I saved the best for last. To be more precise, today I am showing you my favorite Valentine's Day Look. A Date Night or Evening Outfit with leather leggings, patterned blouse and a wool pullover.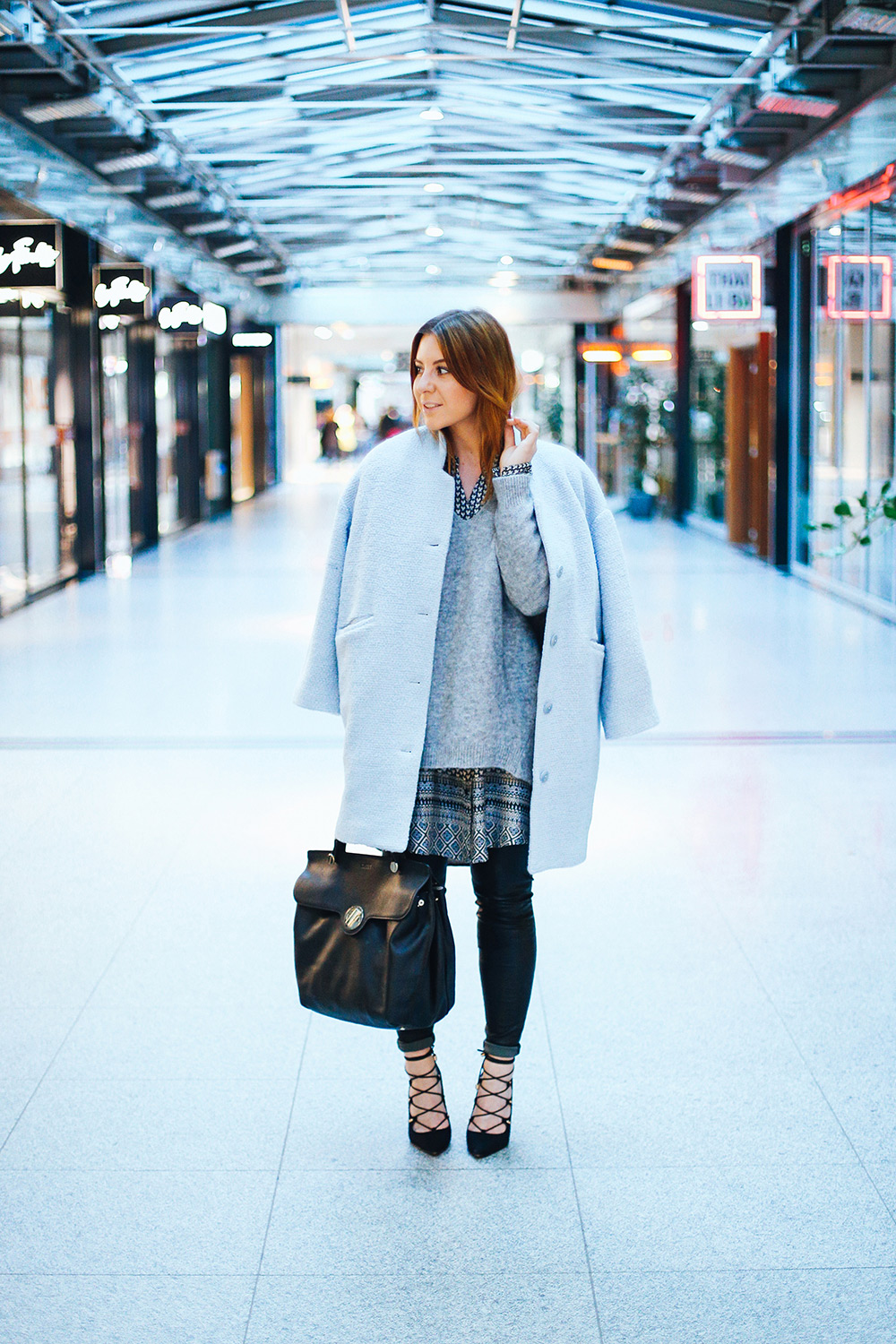 For Valentine's Day my boyfriend (from Beats and Dogs) and I won't be having a date night this year because he currently resides in Lisbon for six weeks. We might FaceTime a candlelight dinner of some sorts. In my mind I did think of the perfect date night outfit though, so we shot this look in front of one of our favourite restaurants in Innsbruck. Date night is the best, isn't it? Having a drink at a nice bar after dinner and then head back home and just enjoy the time together. These were my thoughts behind choosing said date night outfit for Valentine's Day.
Valentine's Day Look – Date Night Outfit with Leather Leggings
Just like a few days ago, I want to show you another look option for Valentine's Day today. This time with a light blue coat which is one of the Colours of the Year 2016, Serenity. This particular short coat is from Des Petits Hauts und would probably work best for warmer winter days. I think it's the perfect coat to wear to a dinner with my boyfriend. What do you think?
Additionally to that I am wearing what must be the most comfiest pair of leather leggings from my stash. Fits like a glove, a little more high-waisted and I am still able to breathe even after a way too yummy dinner. The patterned blouse from Lollys Laundry and the cozy grey wool pullover (size L so it fits more slouchy) make for a great addition to the overall look.
Just like I did for my last Valentine's Day outfit, this look is paired with my Cinque Bag. It looks quite large but still looks chic and elegant enough for the occasion. Don't you think And since it's Valentine's Day, the iPhone case needs to be adjusted as well!
What do you think about my Valentine's Day Look?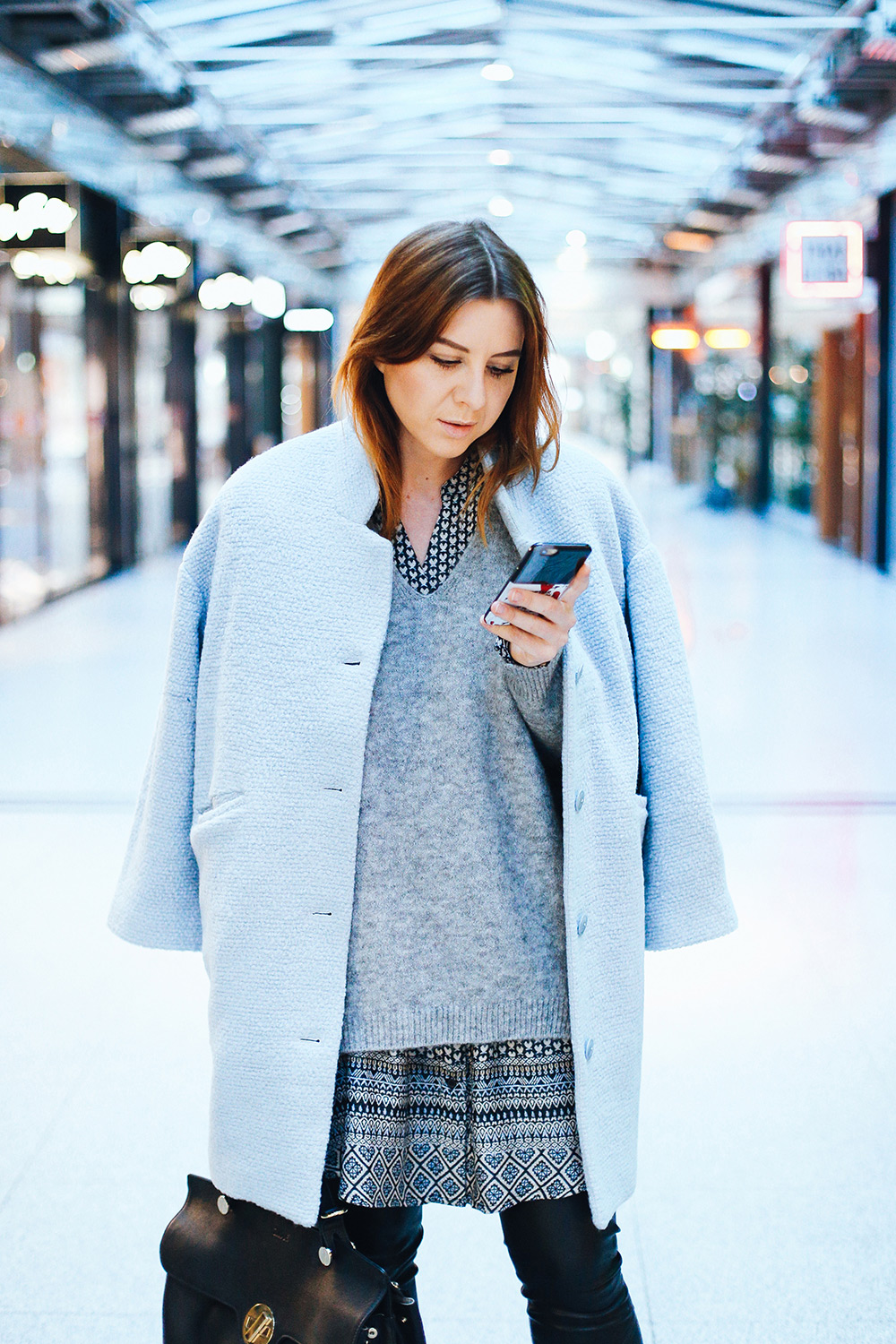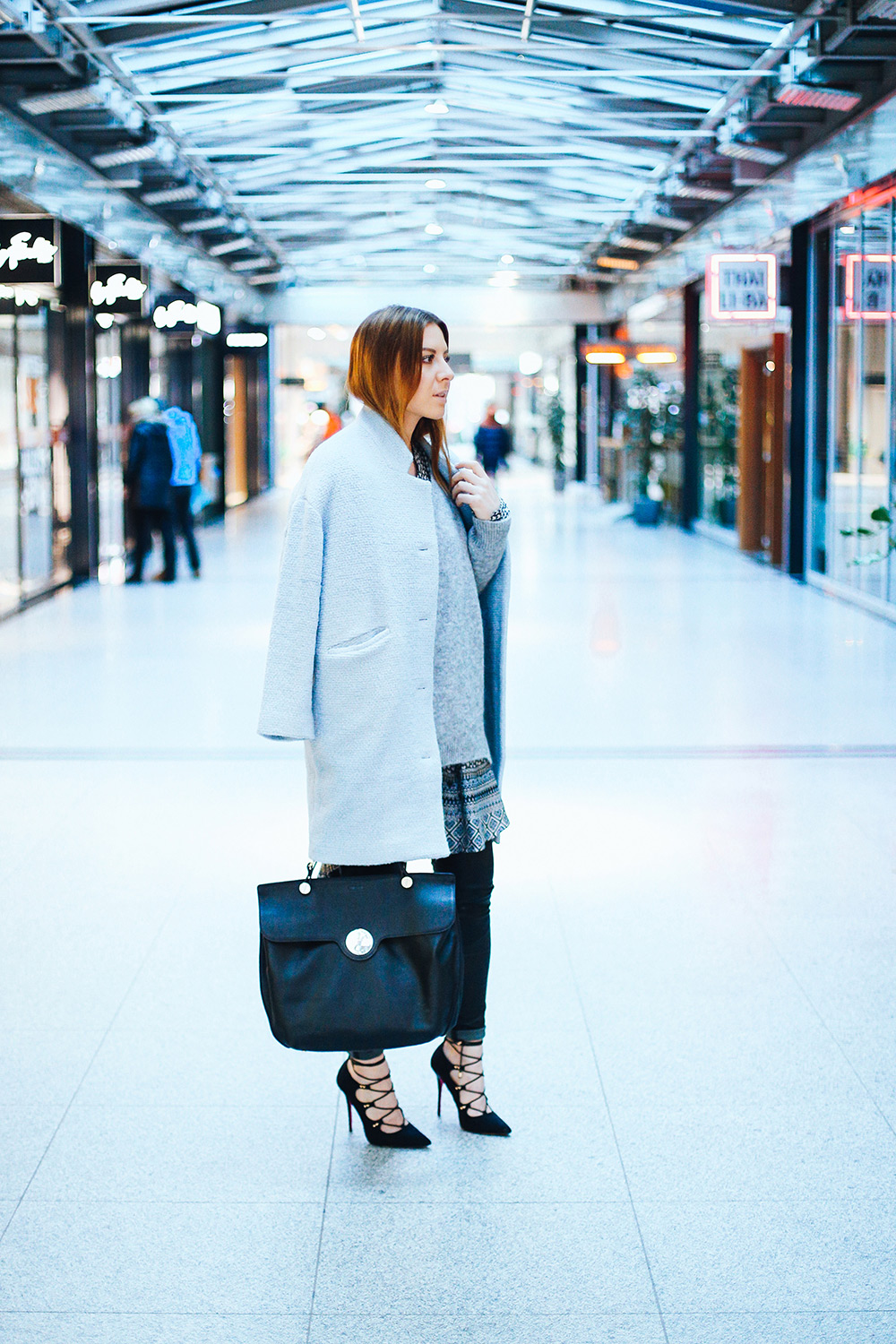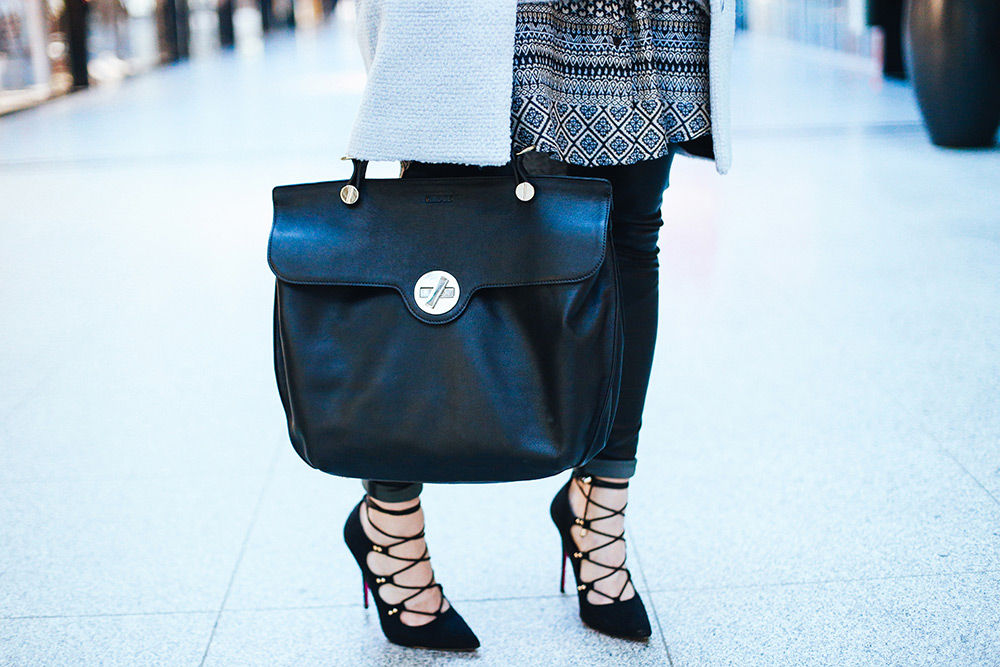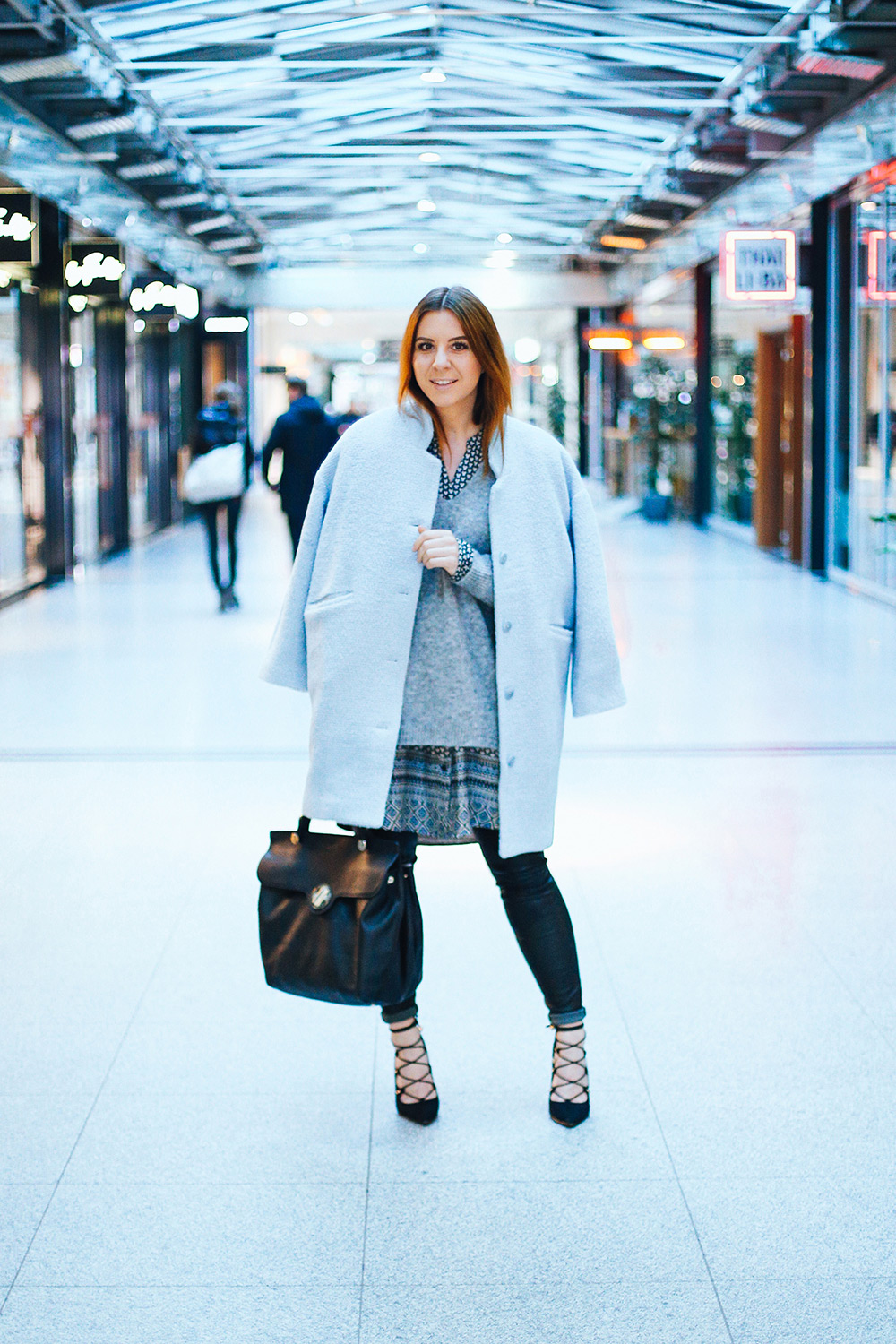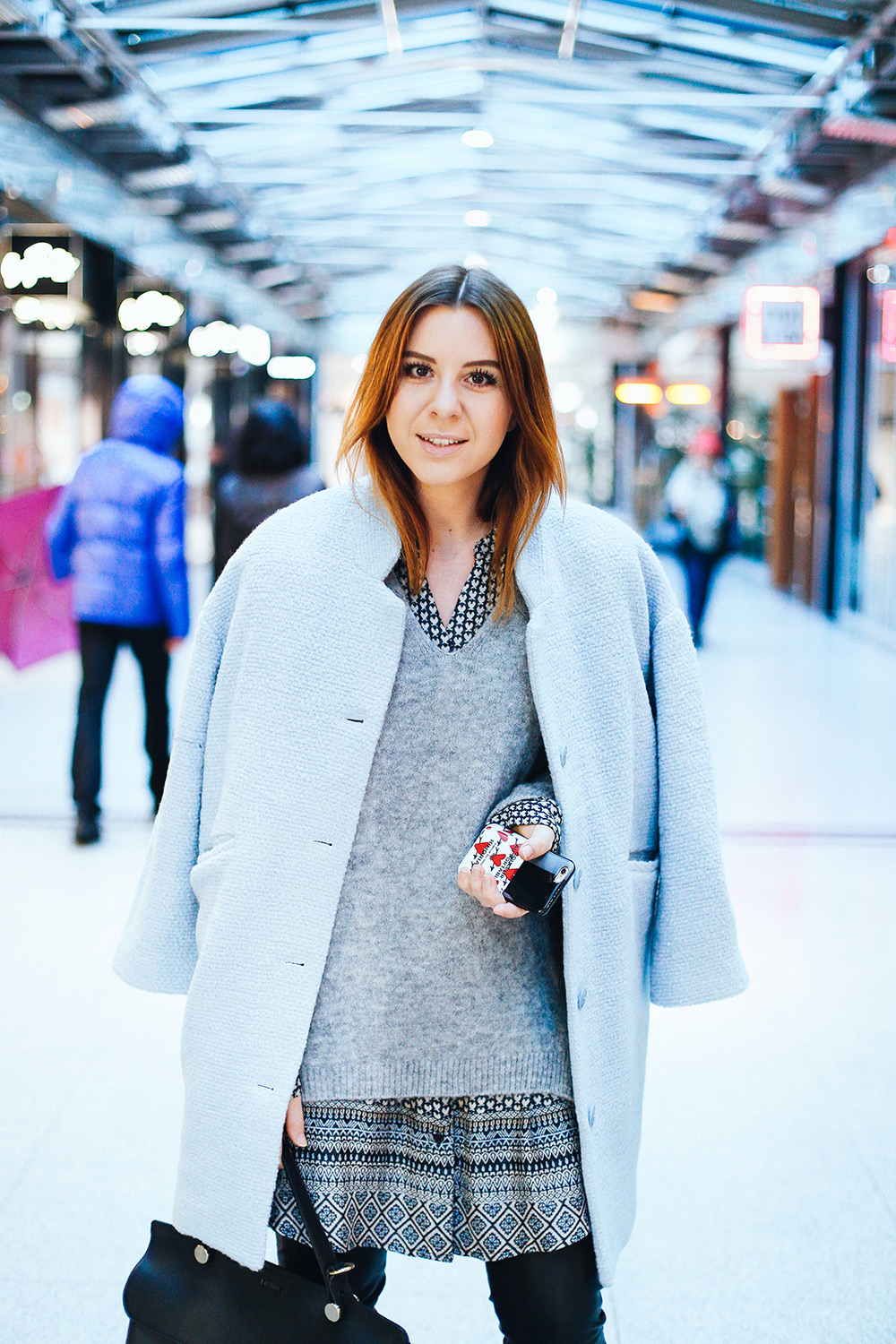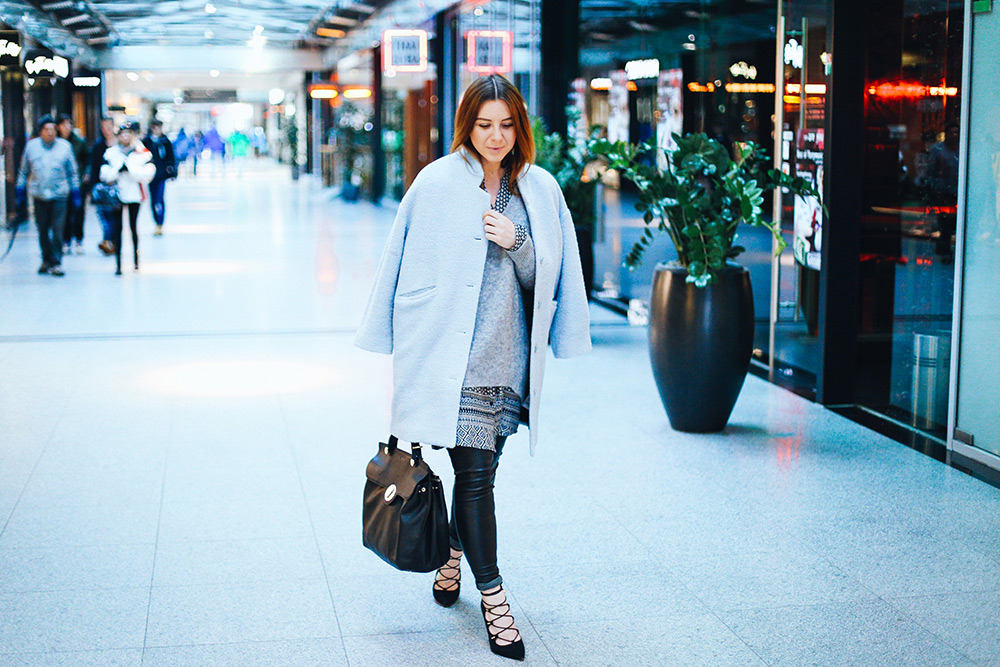 Leather leggings: Y.A.S // same here Leather leggings
Shoes: Carvela by Kurt Geiger // same here High Heels
Blouse: Lollys Laundry // same here Patterned Blouse
Bag:  Cinque // similar here Bag
Wool pullover: Les Petites // same here Wool pullover
Coat: Des Petits Hauts // same here Light blue coat
iPhone Case: iPHORIA // same here iPhone Case
Fotocredit: Beats and Dogs