After showing you my first Trenchcoat Look, let's proceed to my second look from our weekend trip to Baden-Baden. This time I decided to mix and match different shades of white combined with my favourite jeans for spring and I will also share my personal layering tips! Ready?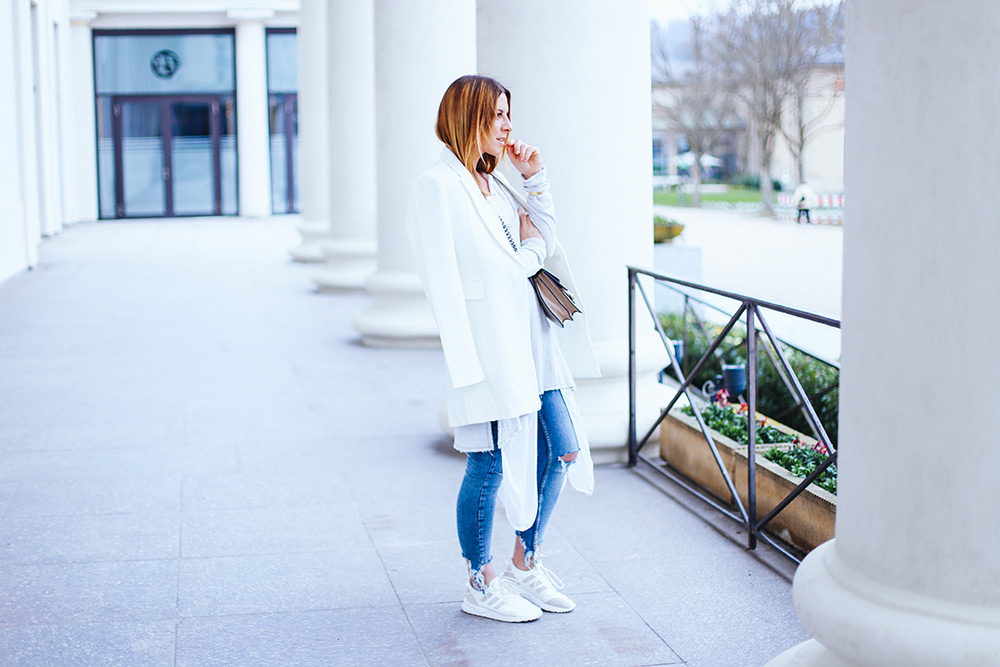 My Layering Tips
We already talked about how to wear a layered look in my post Layered Look, Layering or The Onion – How to wear layers. Today I want to shift the focus a bit and talk about my thought process when creating a look like that.
First of all it's all about choosing different lengths and textures while staying true to a certain colour group. For this look I mixed different shades of white and paid attention to a soft transition from one piece to the next one – layer to layer. I decided to go with an extra-long blouse that sports a slit on each side, topped off with a slouchy V-neck jumper. That's two layers already, but I didn't stop there! I also chose this straight cut blazer to wear casually on my shoulders for even more texture variety and – you guessed it – an additional layer.
Want more inspiration on layering and layered outfits? More here:
White Spring Look with Jeans
This look is perfect for those first warm spring days, where you can feel the sun coming and it get's significantly warmer but still not warm enough. You know those, right?
The ZX FLUX ADV VERVE Sneakers from Adidas add a sporty vibe to the whole look and are super comfy to wear. It's the perfect casual look that goes from day to night in an instant just by switching the sneakers for nude heels. Done! Psst, the sneakers are also available in rosé – perfect for spring, right?!
These shredded jeans are a souvenir from Lisbon and I am still glued to Bershka's new additions in hopes of getting a second pair in black or dark blue. I am just head over heels for that cut and the ripped leg and knee parts. Designed with me in mind, I am sure.
How do you like my spring outfit and do you think my layering tips are easy to follow?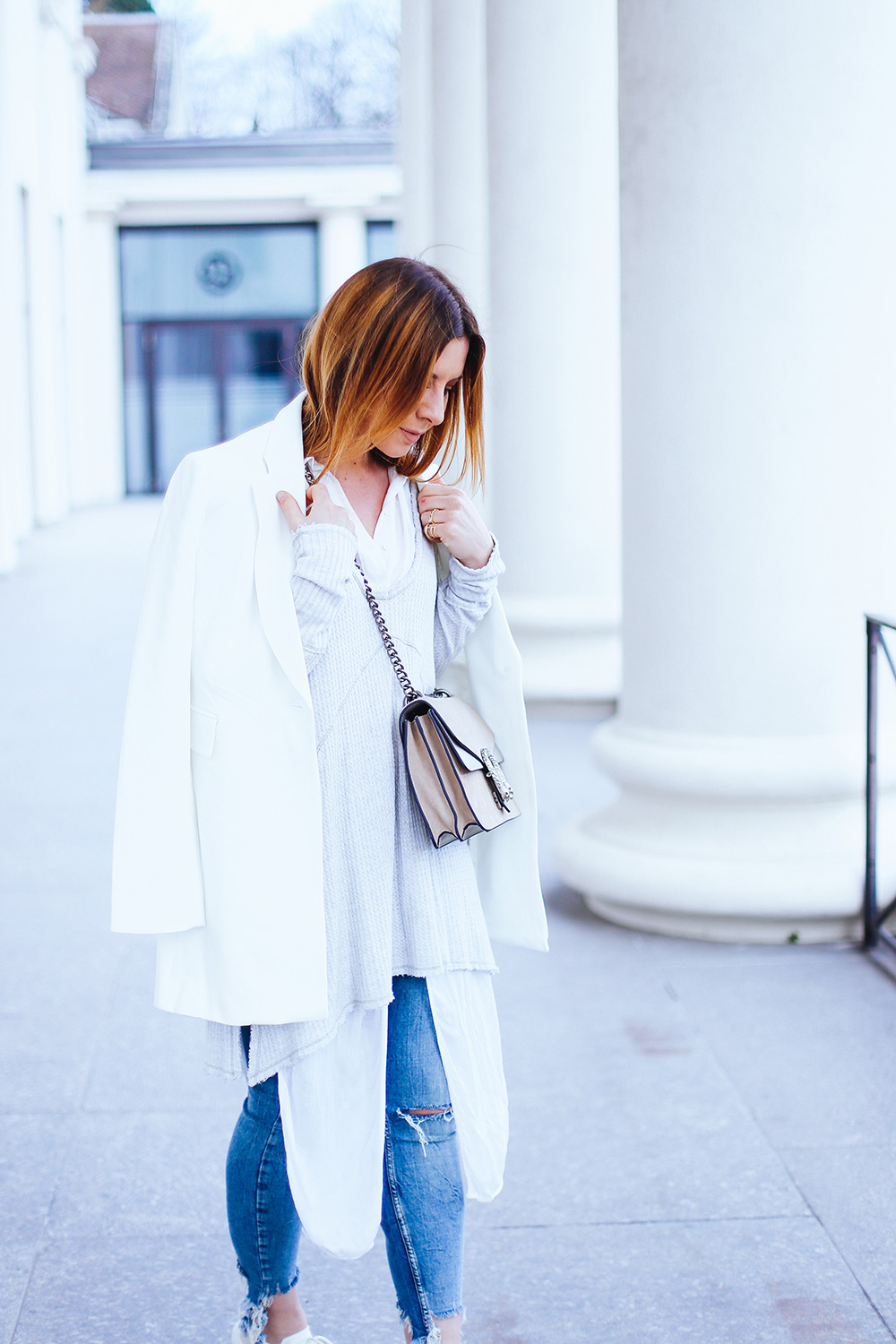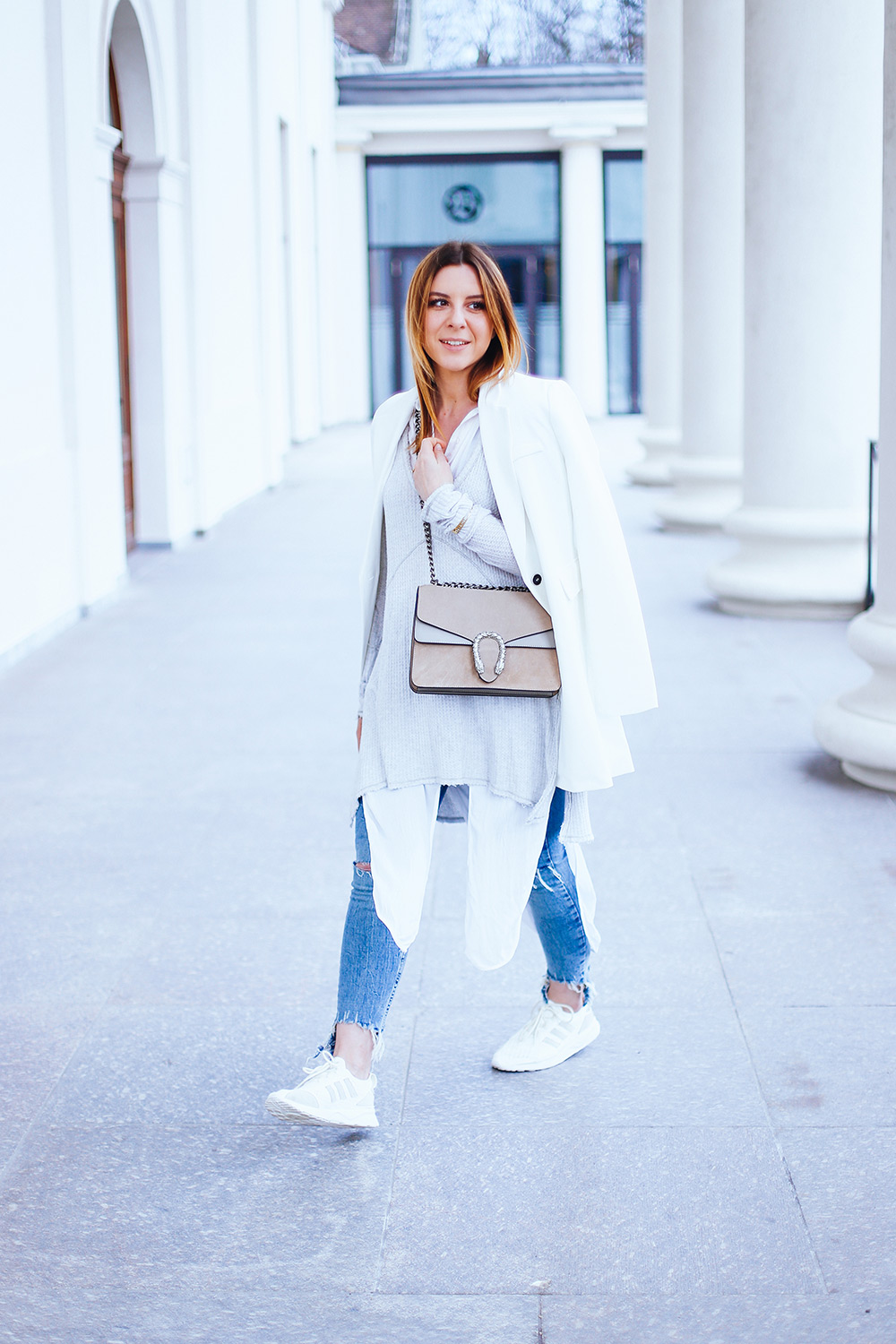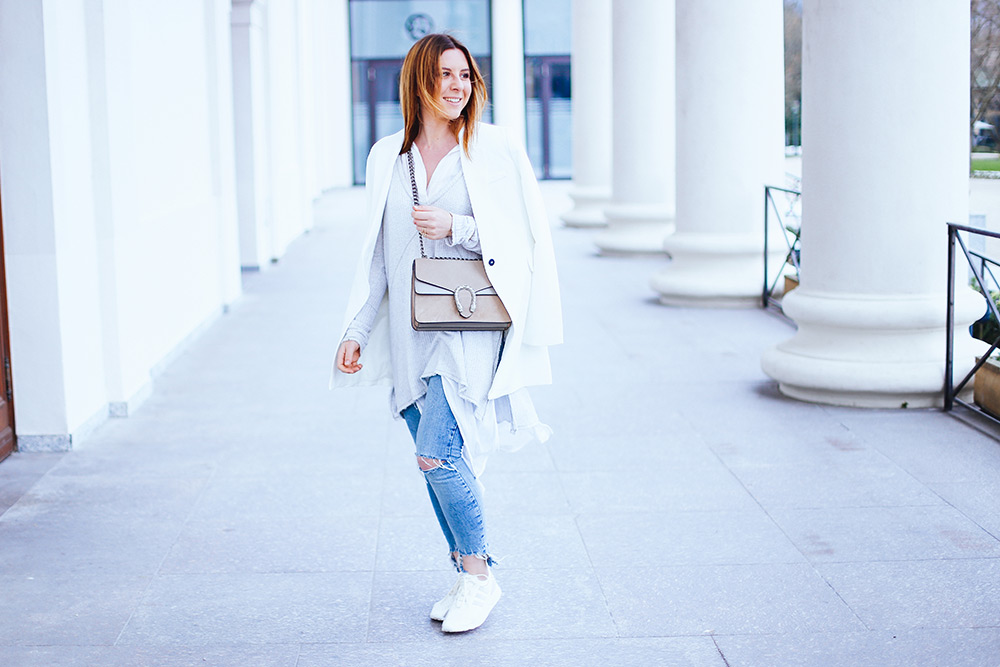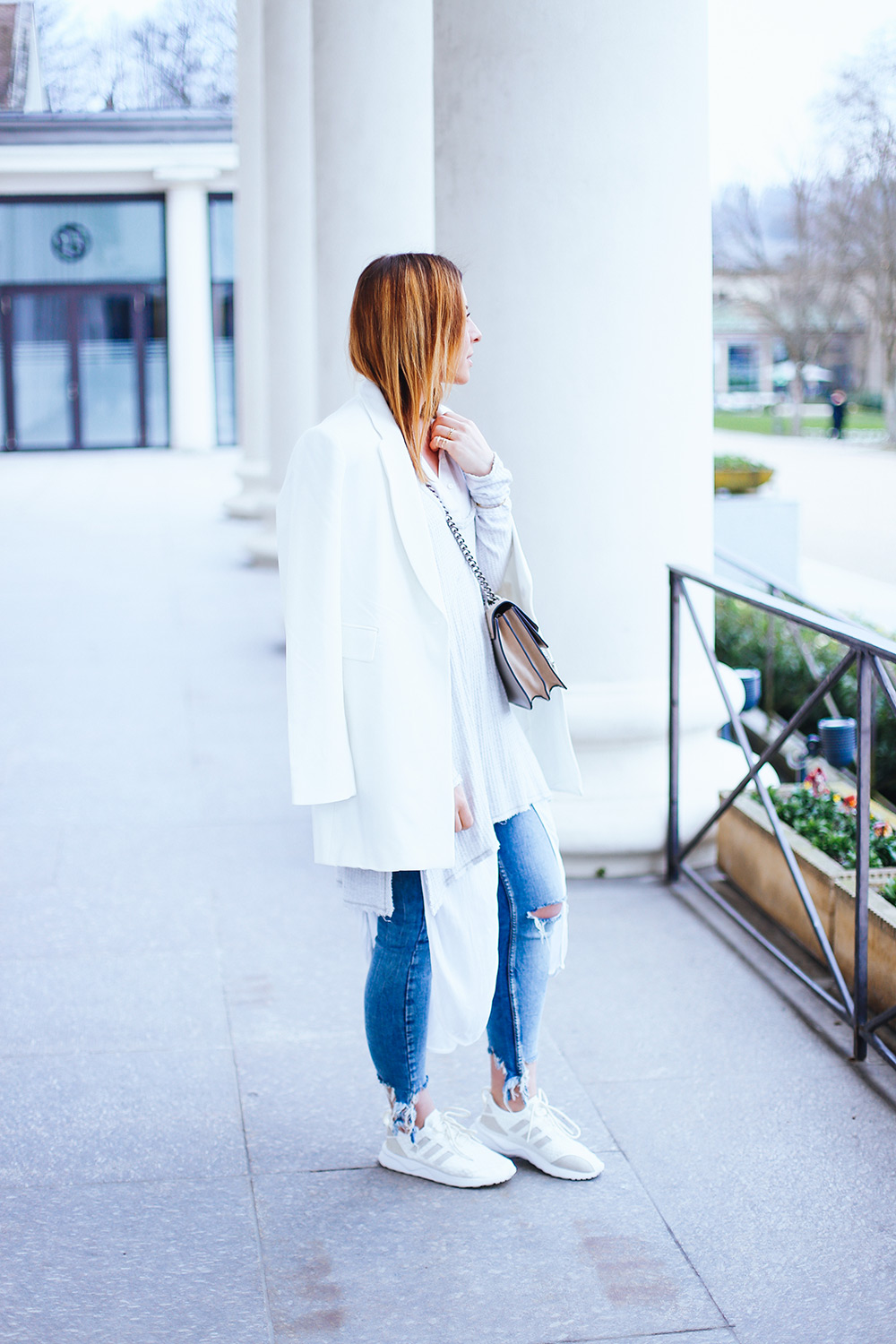 Shredded Jeans: Bershka // similar shredded Jeans
Sneakers: Adidas // the same Sneaker in Beige and rosé
Extra long blouse: Zara // similar white Long-Bluse
Pullover: Free People // similar Free People Pullover
Bag: Gucci // similar Dionysus Bag
Blazer: Orsay // similar white Blazer
Fotocredit: Beats and Dogs