Winter coat? What winter coat? Right now it´s amazingly warm and that means the leather jacket is out and it´s time for those typical transition weather looks. (Quick edit: Yesterday we were graced with 15C, today it´s crazily snowy – I just love Tyrol!).
So, it´s time to bundle up and we´re ready to go! Today I am sporting a pretty simple layered look, only complete with my Zara Boots, Guccy Dionysus Bag and my new Kapten & Son Watch. How do you like my look?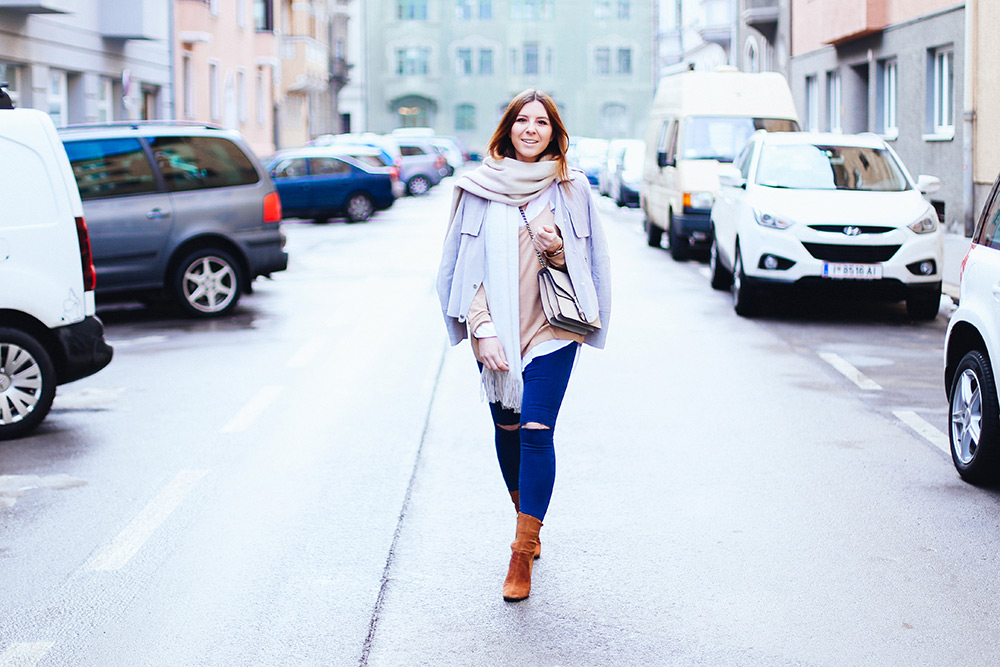 Layered Look with Zara Boots
The boots already accompanied me to Berlin Fashion week. Since the wedge is pretty wide and sturdy, I nearly forgot about the actual height and walked around in these beauties all day. Given the fact that I am quite used to walk in high heels, otherwise you should bring your trusty sneakers, just in case! Better be safe, than sorry, right?!
These cognac-coloured boots work amazingly well with denim, grey and beige. I also recently spotted a cognac-baby blue combination that I am also smitten with. I guess that needs to happen soon as well. It just confirms that cognac is a pretty versatile color so to speak
Gucci Dionysus Bag and Kapten and Son watch
I combined my ripped Skinny Jeans from Topshop with this oversized blouse from H&M and layered that look with a beige v-line jumper. The grey leather jacket on my shoulders and a nice scarf added to the mix to brave that early morning breeze, we know all too well.
Speaking of versatile colors. I also found this Kapten & Son watch that matches my Zara Boots perfectly, don´t you agree? It´s clear by now that I am smitten with cognac and was even more excited that I was able to choose that lovely watch for myself. I adore the vintage style of the piece and the patina that comes with that special used-look leather. Wearing a color like cognac taught me to combine accessories like a bag, scarf or watch that would work well with it or even repeat it´s color scheme. To me, that makes the overall look work way better!
What do you think about my latest look?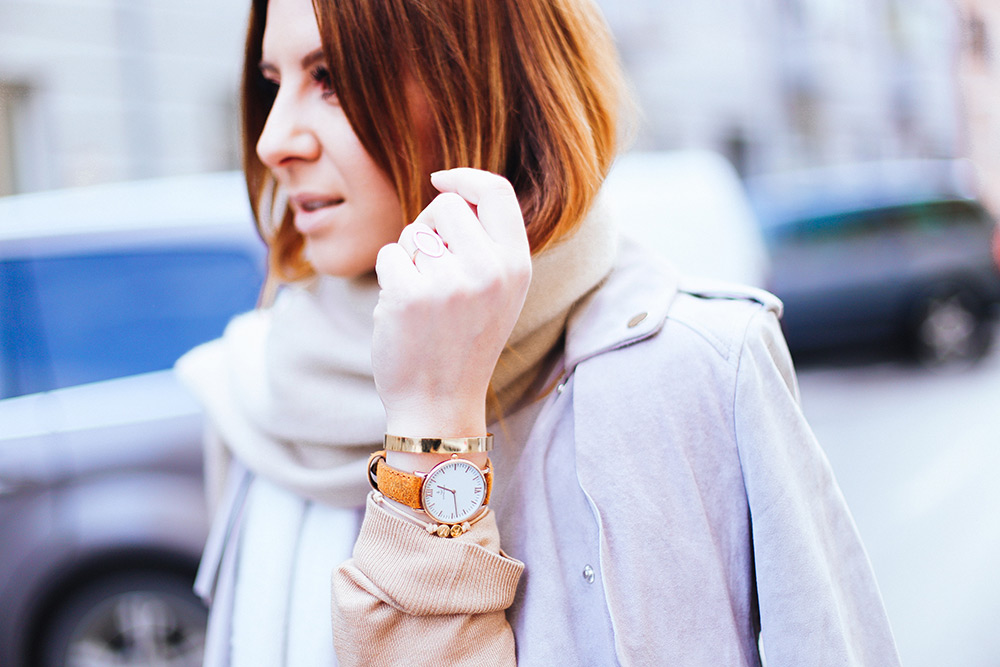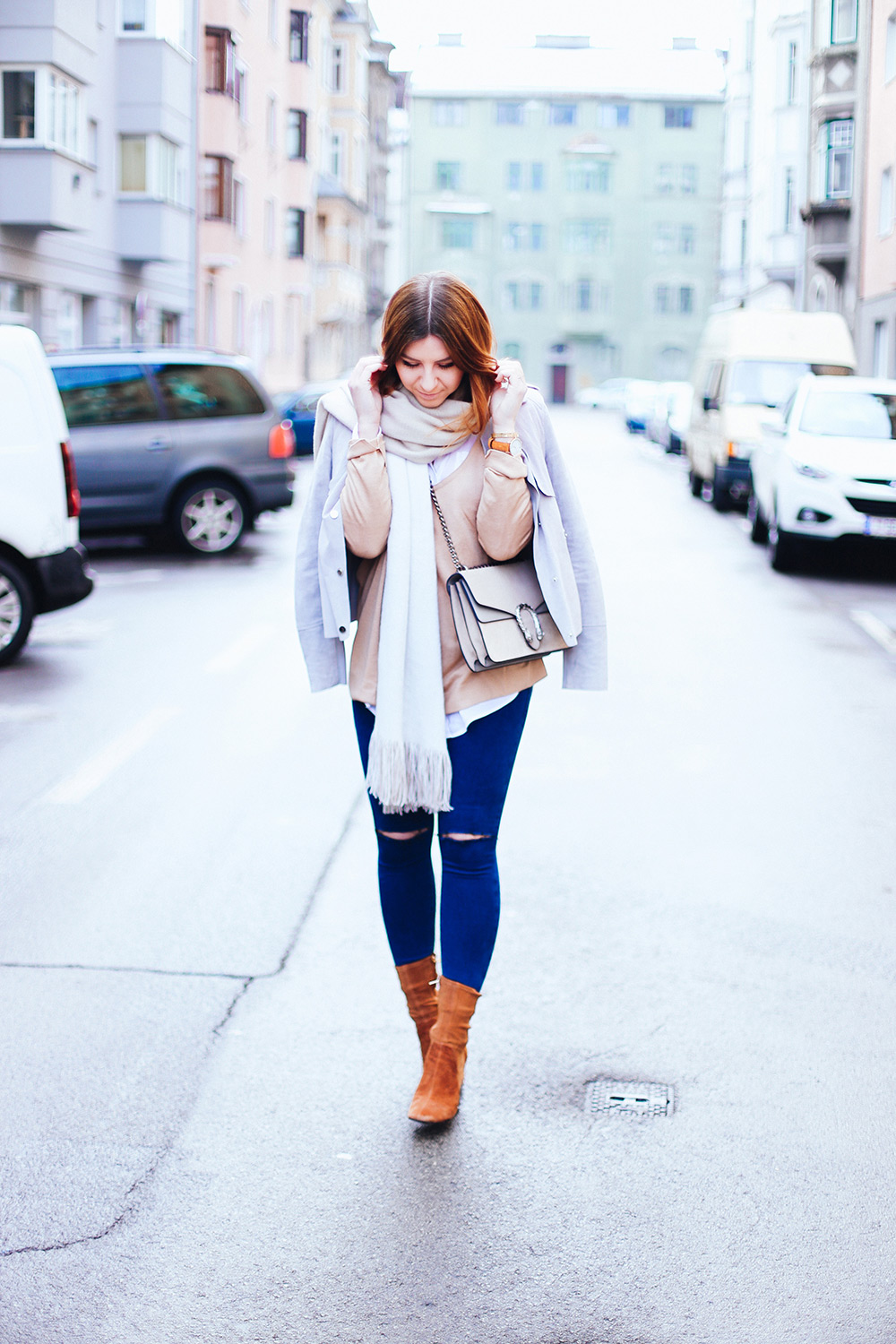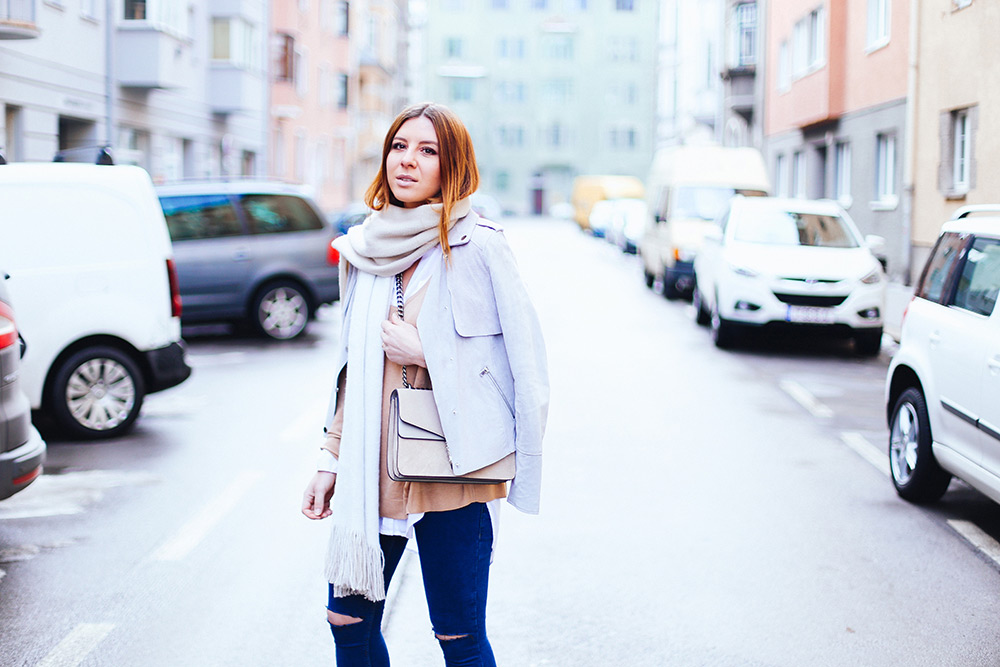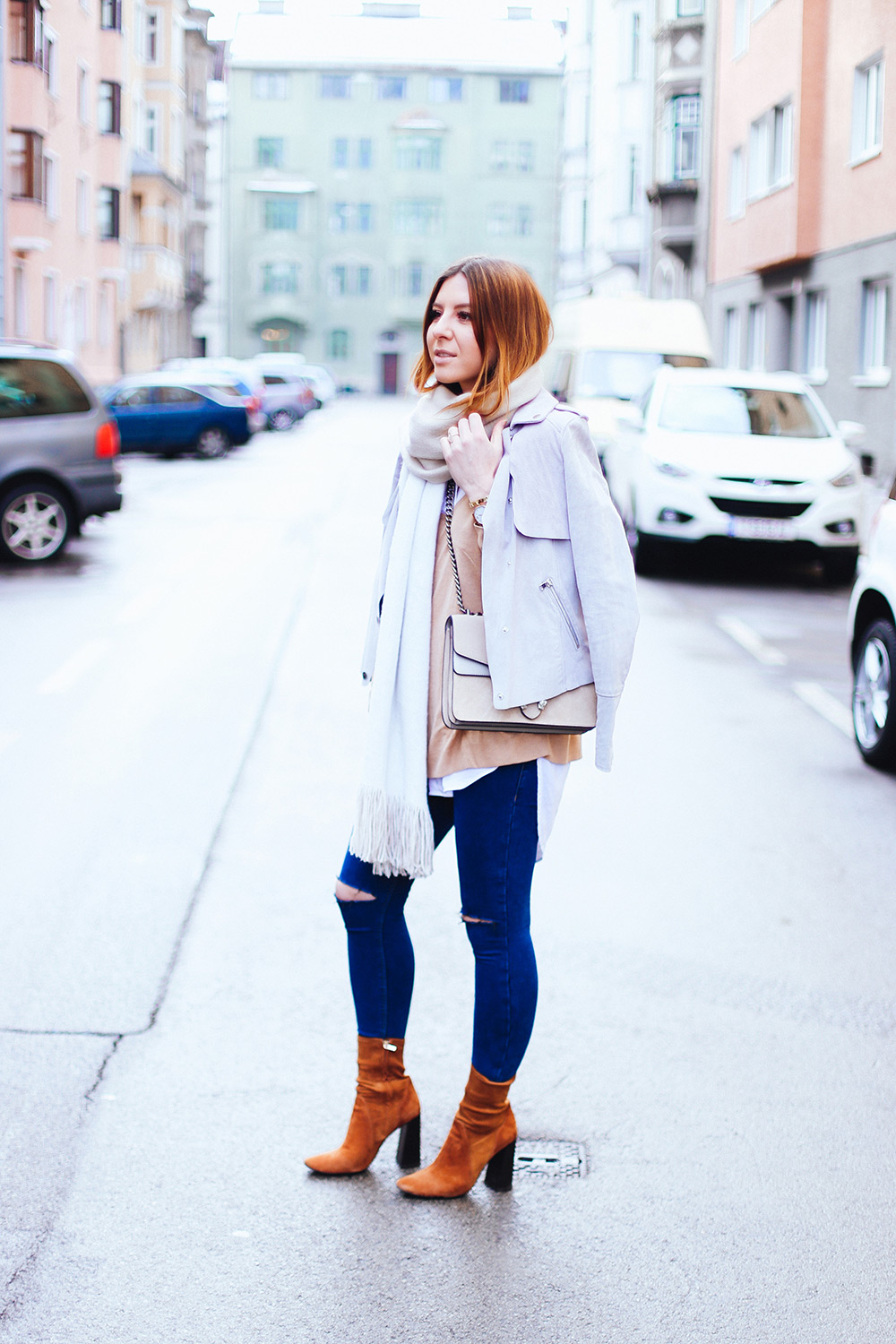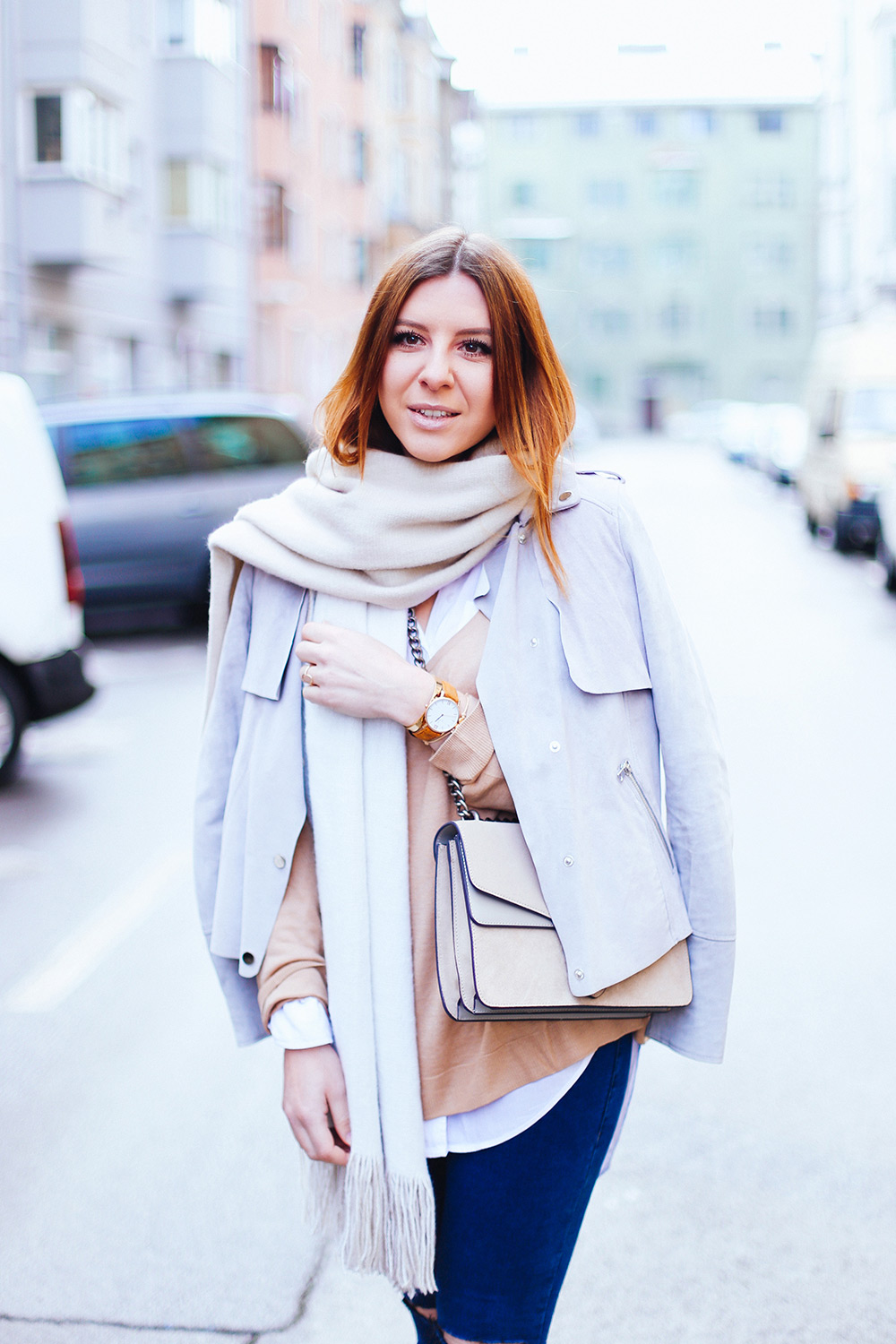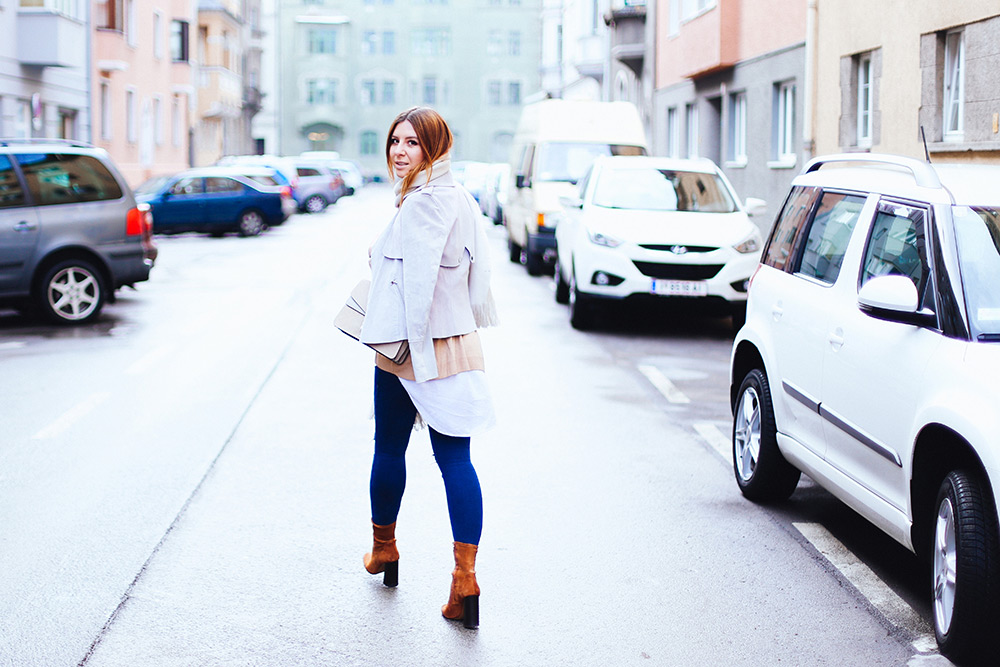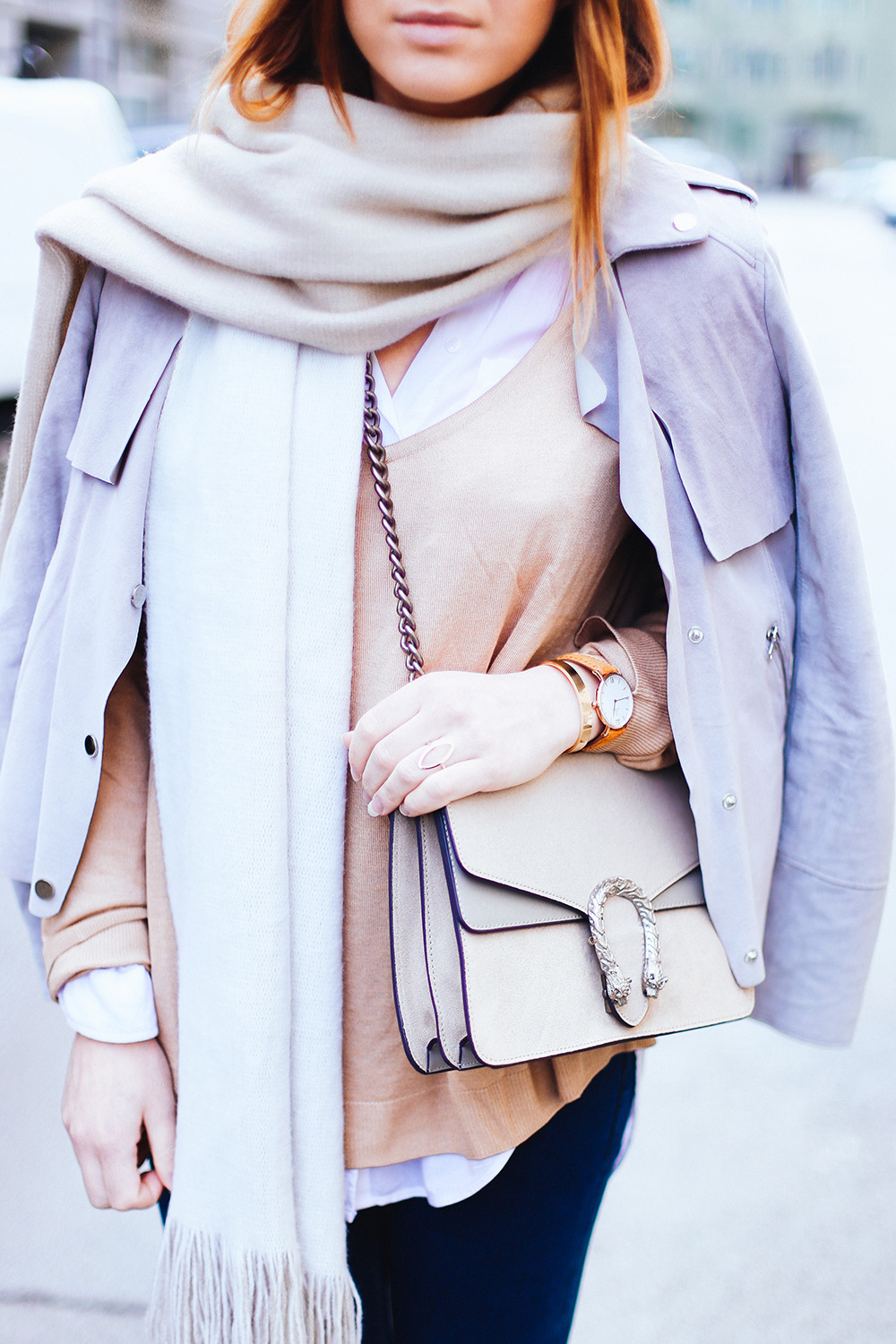 Blouse: H&M // similar here white blouse
Watch: Kapten & Son
Jumper: H&M // similar here beige jumper
Jeans: Topshop // same one here jeans
Scarf: Zara // similar here beige scarf
Bag: Gucci // similar here Dionysus bag
Leather jacket: River Island // similar here grey leather jacket
Boots: Zara // similar here cognac-coloured boots
Fotocredit: Beats and Dogs.