Some days work like magic! I had a free Saturday, a great outfit on hand and – for once – even the weather here in Tyrol played nice. It was such an amazing day with so many positive vibes all around that we decided to shoot that look right away, which happened quite effortlessly. Hence, today's post on my recent Streetstyle look for every day with this amazing Boho Jacket and my latest love – the Stella McCartney dream bag!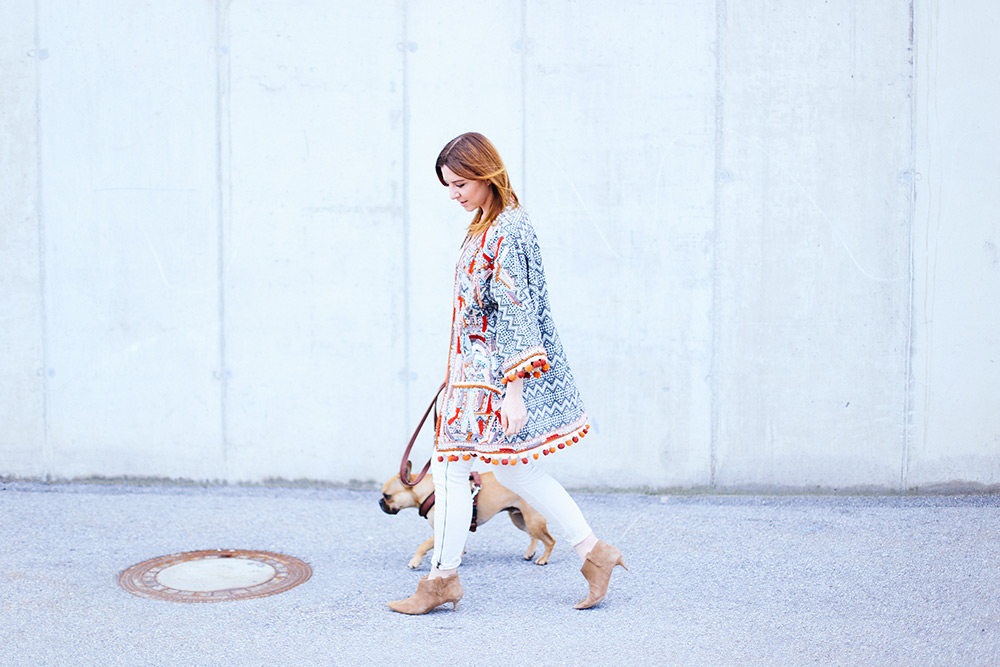 Boho Jacket
If that boho jacket from H&M seems familiar to you, then because it is. It's a lovely light jacket with a jacquard print and amazing embroidery and eye-catching details such as tiny pompoms. Speaking of pompoms: they do have a comeback these days and I can't wait to show you more of those cute little rascals in an upcoming Trendreport soon.
At first, I was undecided on how to style that jacket that's a statement piece in itself. I went down the rabbit whole that is my walk-in closet and in the end I came up with a quite striking combination of this hippie jacket, white jeans as well as beige boots and basic t-shirt. The mirror loved it and I was pretty stoked too! The perfect combination for a Saturday out and about! Don't you think?
Jeans: Free People via Shopbop // similar white jeans
Ankle Boots: Zara // similar beige boots
Shirt: Weekday // similar basic T-Shirt
Tasche: Stella McCartney // similar Stella McCartney Bag
Boho Jacke: H&M // very similar Hippie Jacket

Stella McCartney Bag
The icing on the colour-coordinated cake clearly is this Stella McCartney bag, that's my most recent addition. Don't let the small size full you, it's quite roomy inside and the colour is just to die for. Not too light that I need to worry about it being a dirt-magnet but at the same time not too dark either, which easily could add a dreary vibe to an otherwise vibrant boho look like this one! One word about the handles: I think the length of them comes in quite handy – not too long and not too short. Perfect for an over-the-shoulder look or a crossbody version as well.
How do you like my look?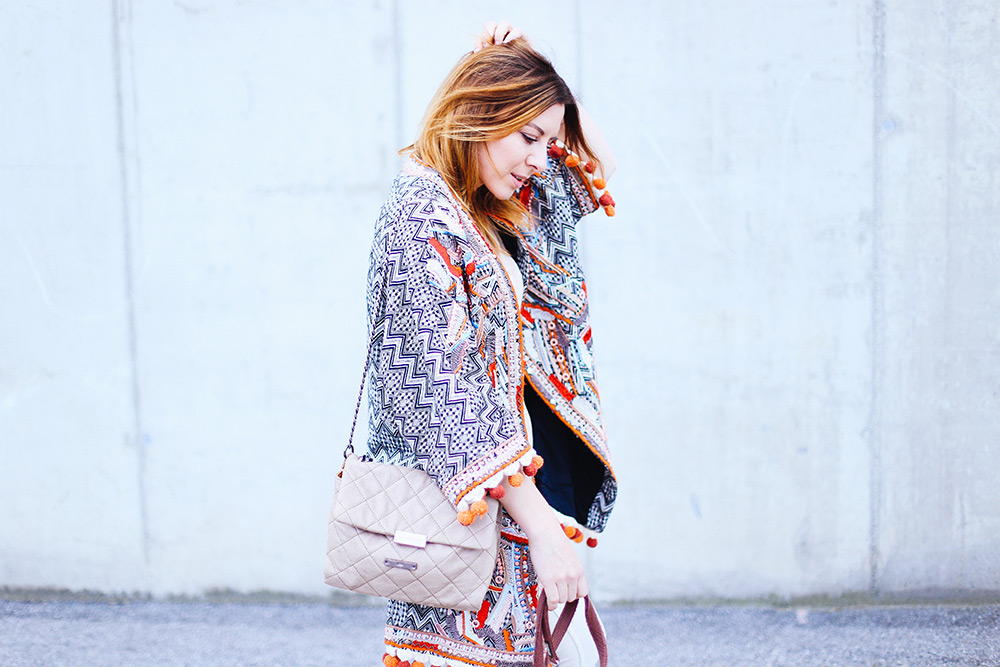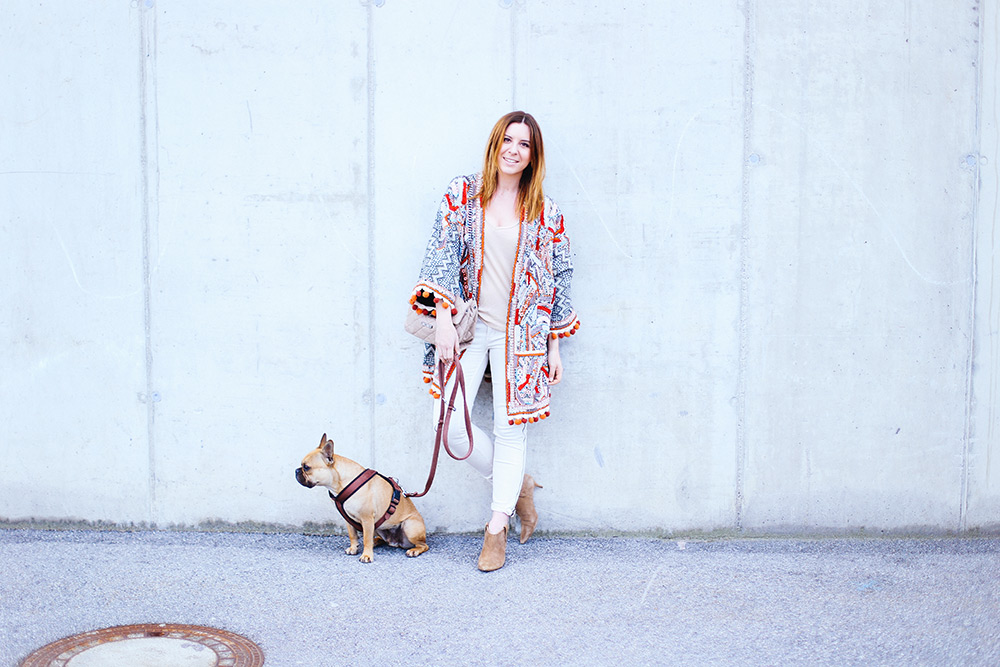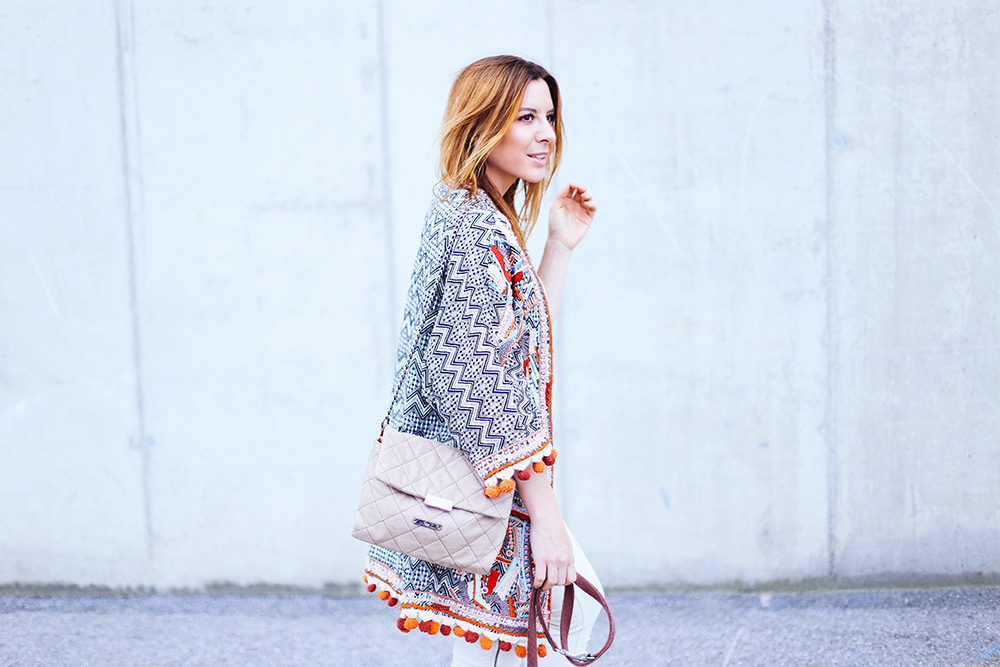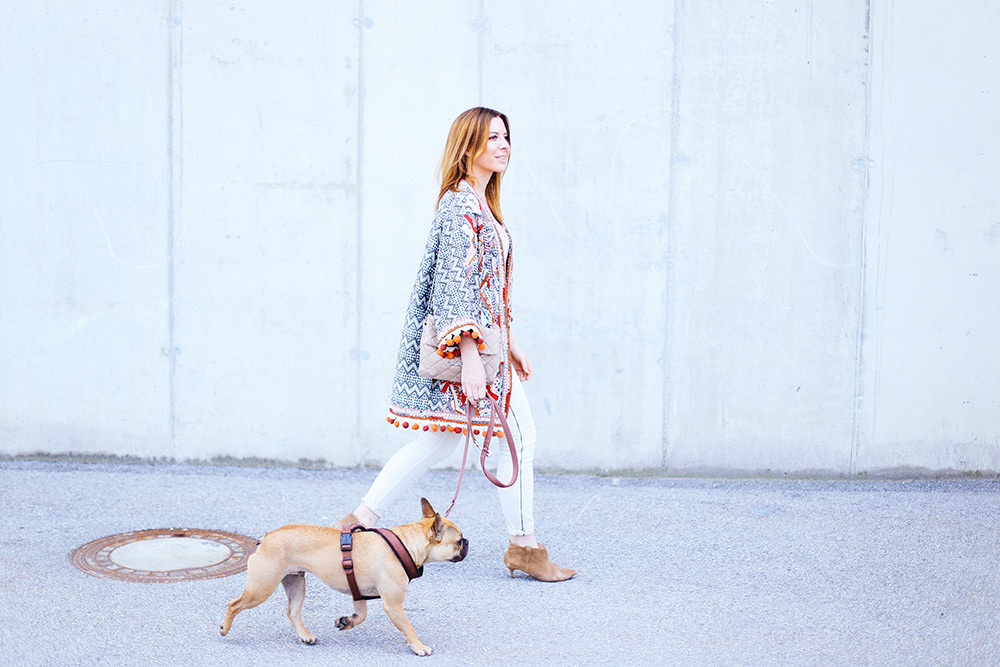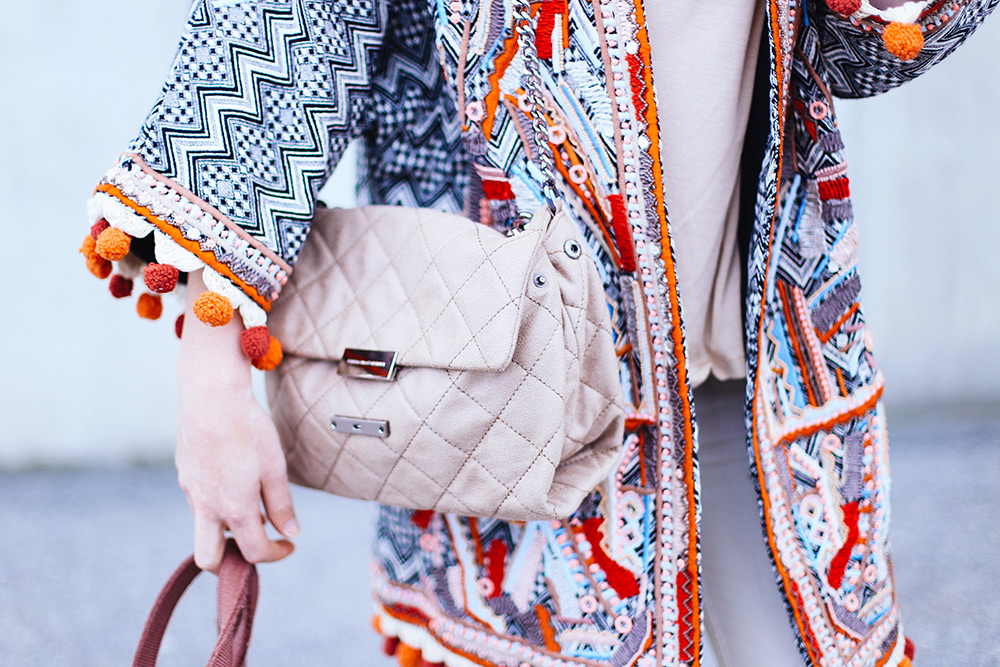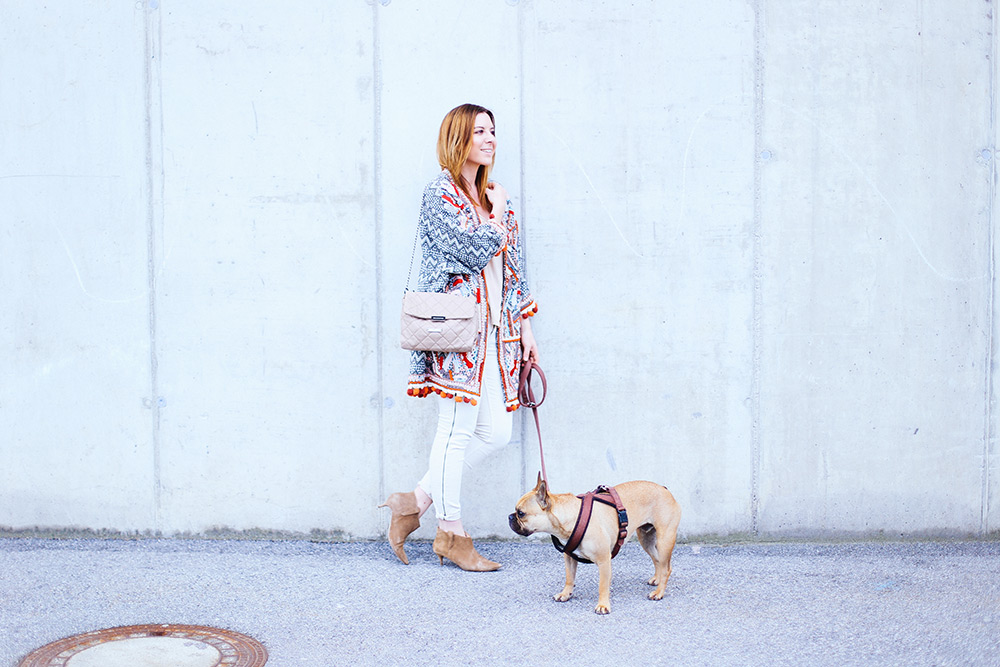 Fotocredit: Beats and Dogs