I am sure you already realised that the brand Chloé has quite a moment these days. My Instagram feed is filled to the brim with cute Drew and Faye bags and honestly, I have to admit that the Chloé fever reached yours truly, as well! A quick glance at the price tag and it's obvious that those beauties could break the bank or max out the credit card. But you certainly don't have to go that far! I have the best Chloé Dupes for you.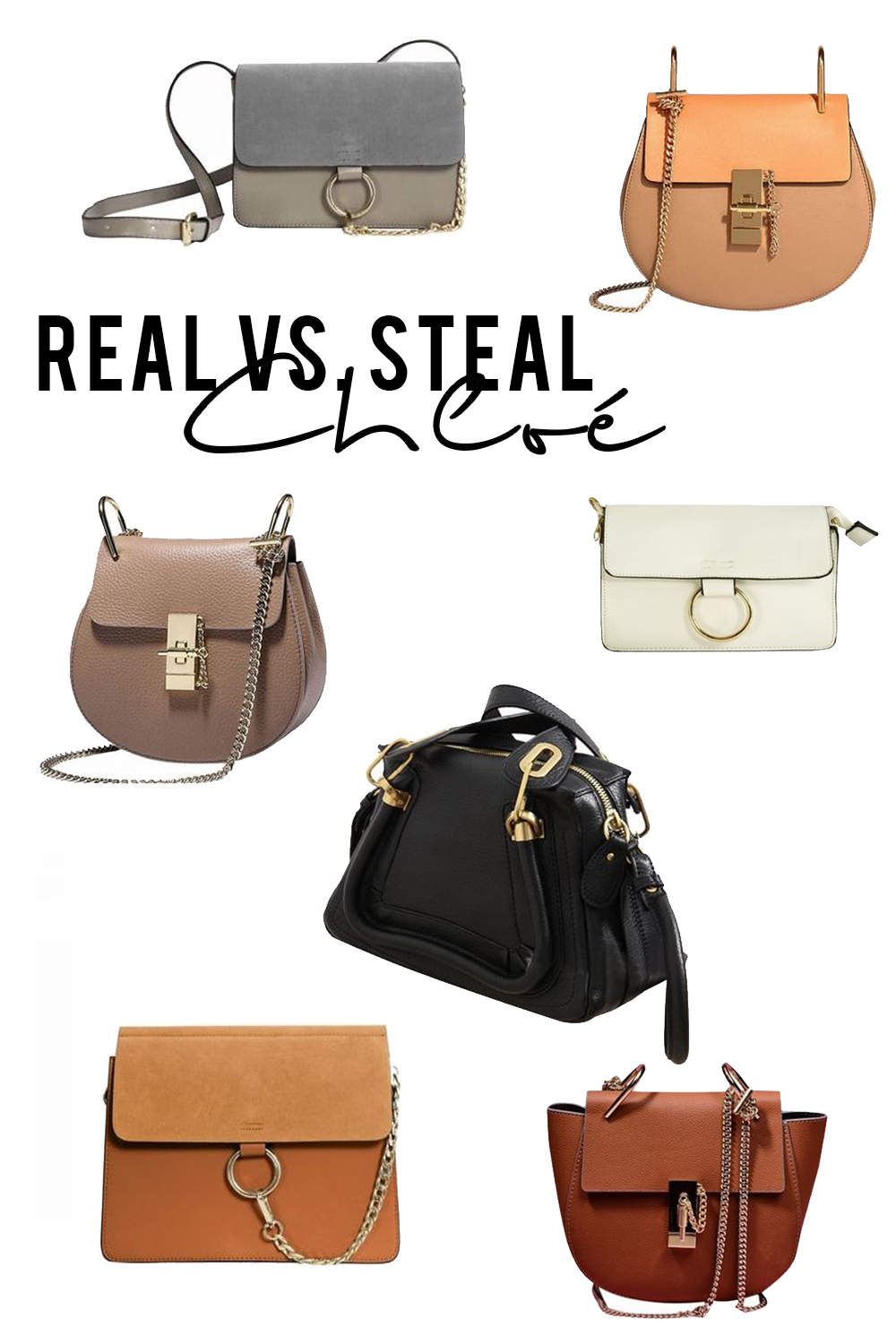 Real vs. Steal: Chloé Dupes
So I took one for the team, I researched some Chloé Dupes or Chloé Lookalikes for you that look eerily close to the original one, but the price tag won't make you hyperventilate.
Chloé Drew Lookalike
The Chloé Drew is available in different sizes and I chose a larger one for out and about. It's also easy to wear as a crossbody bag and I am also smitten with the colour and the fitting golden hardware. Aren't you? Here are a few Chloé Drew Lookalikes – can you just choose one?!





Chloé Faye Lookalike
After the Drew craze faded out, social media went crazy about the Chloé Faye. What an absolute dream bag! Faye comes in two sizes and the big Faye version is large enough for your every day wear while the small Faye bag is more suitable for After Work Fun. Faye comes in plenty of colours, though it's mostly seen in cognac brown, black and grey. I also like the two-coloured versions a lot. As with the Drew, the Faye comes with golden hardware – a golden wheel of sorts and a chain – which are the real eyecatcher. Here are a few Chloé Faye Lookalikes for you:


Chloé Paraty Lookalike
One of the older ones is Chloé Paraty, but it's still a classic timeless bag. Paraty is definitely one of those to accompany you for years to come and I made sure to find similar versions as well.

Chloé Gabrielle Lookalike
The Chloé Gabrielle is a rare sight to be fair. Still there are plenty of dupes and lookalikes available as well. The timeless leather clutch, sports a wheel like it's younger sister Faye, and also has three compartments which makes it quite roomy inside. Here are a few Chloé Gabrielle Lookalikes:

Here you go, my four favourite Chloé bags right here. Lookalikes are a great way to add a new bag to your collection, but when I am really smitten and can't get it out of my head, I save up to get the original version. When I think about my Balenciaga, Louis Vuitton or Chanel bags, I just know they are worth the price and will always have a special place as they come with a certain story. I don't mind taking my time to save up for them, it just makes the purchase more meaningful to me.
However if I like a Lookalike a lot and I am not quite ready to splurge, I don't have a problem in getting the dupe if it's nicely made. Sometimes though, I can't get enough of a special bag and have to have the original one. That's why another Chloé is going to move in with me. Can you guess which one I splurged on?
What do you think about dupes and lookalikes? And which Chloé dupe is your favourite?