The day has finally come! A flared-sleeve blouse was on my wishlist forever, until that changed a few days ago. That's when I came across the ideal piece and spontaneously decided to get it. Sometimes those buys are the best and with this blouse, I am very certain about that sentiment.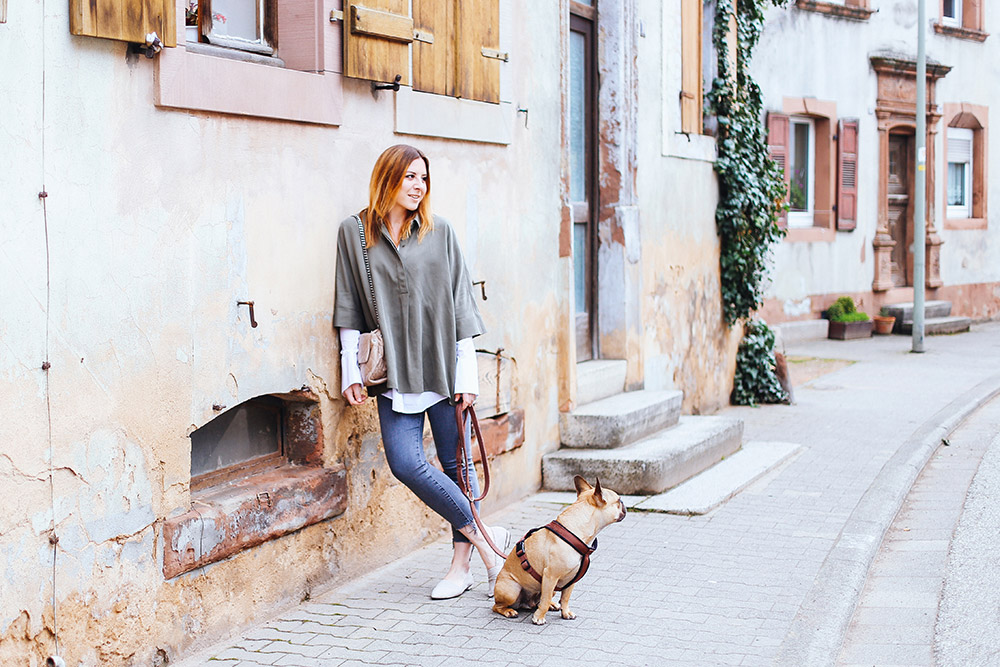 How To Wear A Flared-Sleeve Blouse
There's a plethora of ways on how to wear a flared-sleeve blouse and today I show you my go-to look. I already showed you this blouse in my Shopping Haul, if you remember. I bought it at the Zweibrücken Style Outlet Center at Calvin Klein Jeans and I am still psyched about that. At first I didn't even look at it closely but with a little further inspection, I was hooked!
The Flared-Sleeve Blouse
Blouses with longer flared sleeves are simply made for the Layered Look Trend. As you can see, I combined my white blouse with a shorter khaki blouse overneath, which I found at COS. You could also show off the sleeves by wearing a cardigan or jumper and play peek-a-boo with the seams. Works like charm!
I was also toying with the idea of wearing a spaghetti-straped dress over the blouse or to add a little twist by wearing it with flap trousers or dress. So many ideas! Just take a look at your wardrobe and maybe you'll find an oldie but goodie that would make the perfect match! You never know!
Flared-Sleeve Blouse: Calvin Klein Jeans // similar white blouse
Jeans: Dr. Denim // similar grey Jeans
Flats: Kennel und Schmenger // similar pointy ballerinas
Bag: Stella McCartney // same Bag
Khaki Blouse: COS // similar khaki blouse

Flats from Kennel und Schmenger
Another great purchase at the outlet center are these beige flats from Kennel und Schmenger. I was instantly convinced by the cut and colour and they just fit like a glove (or sock in that case). There was nothing to overthink about really and they couldn't go into my shopping bag fast enough! For this look, I think they make the perfect team. The whole colour palette is quite muted in grey and beige and khaki and it coincidentally worked with our shooting location as well. I couldn't have planned it any better. My Streetstyle heart was filled to the brim.
How do you like my look? Do you like flared-sleeve blouses or would you rather pass on that trend?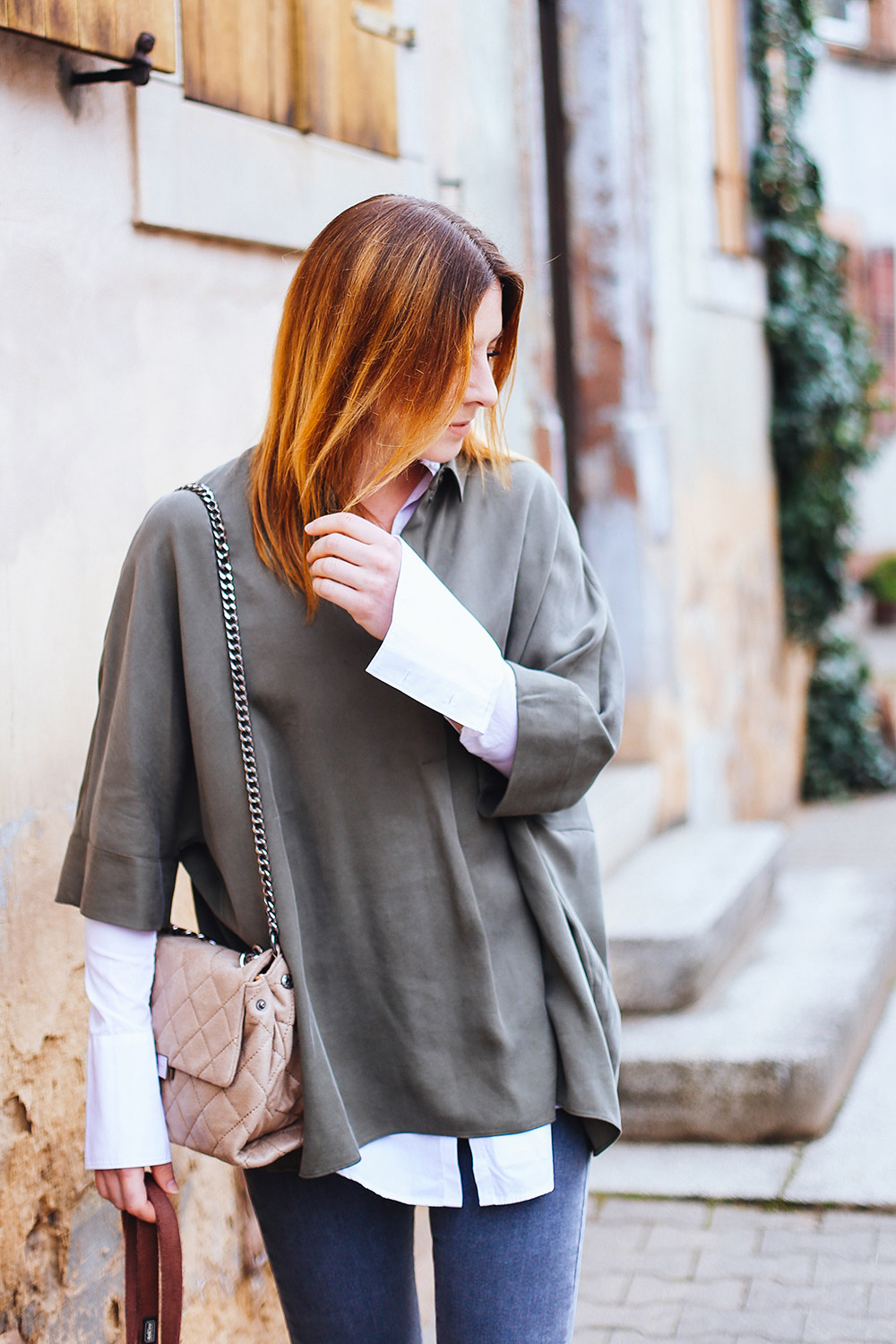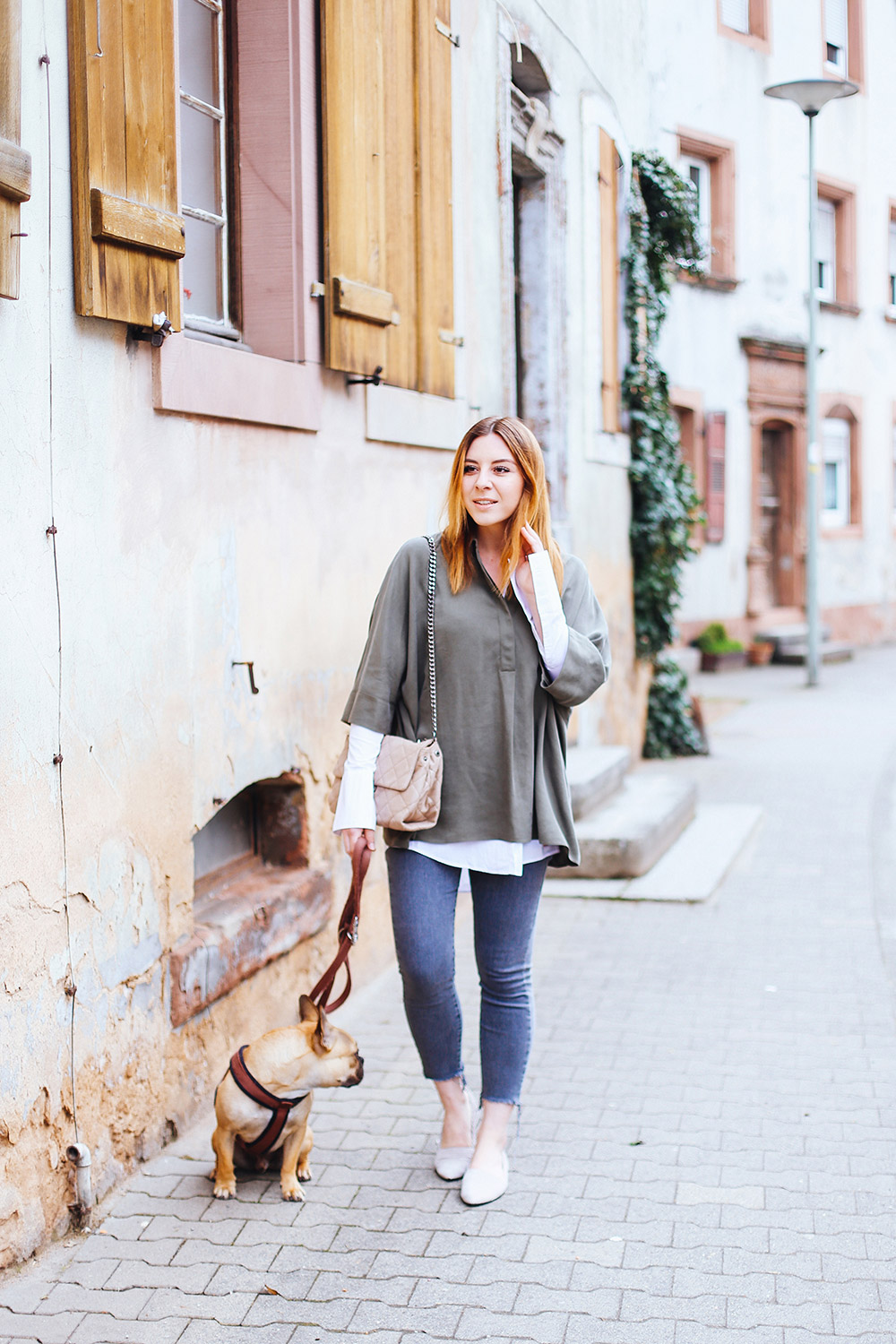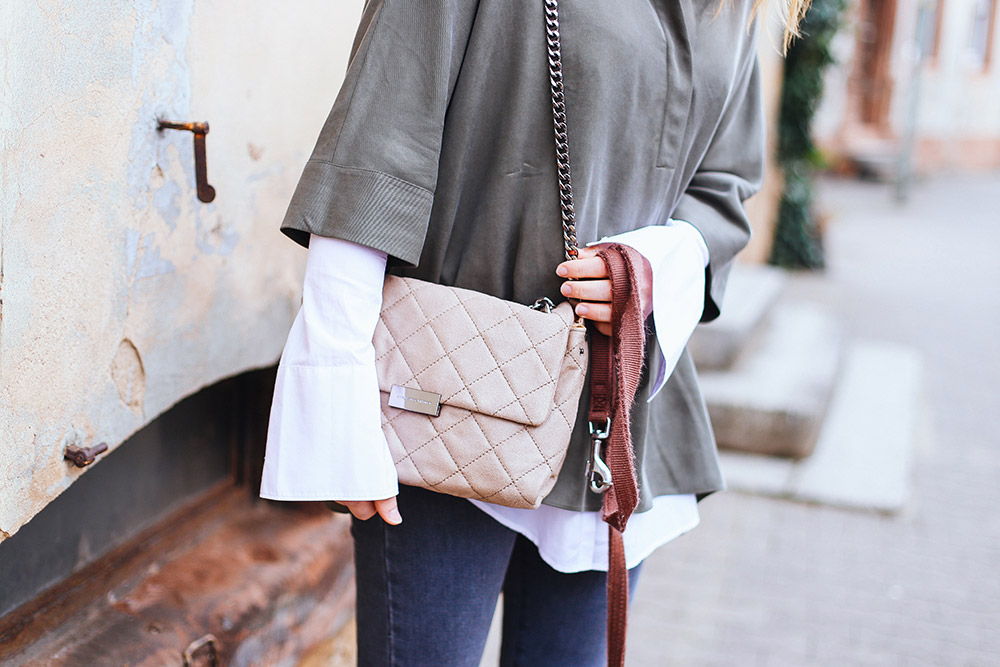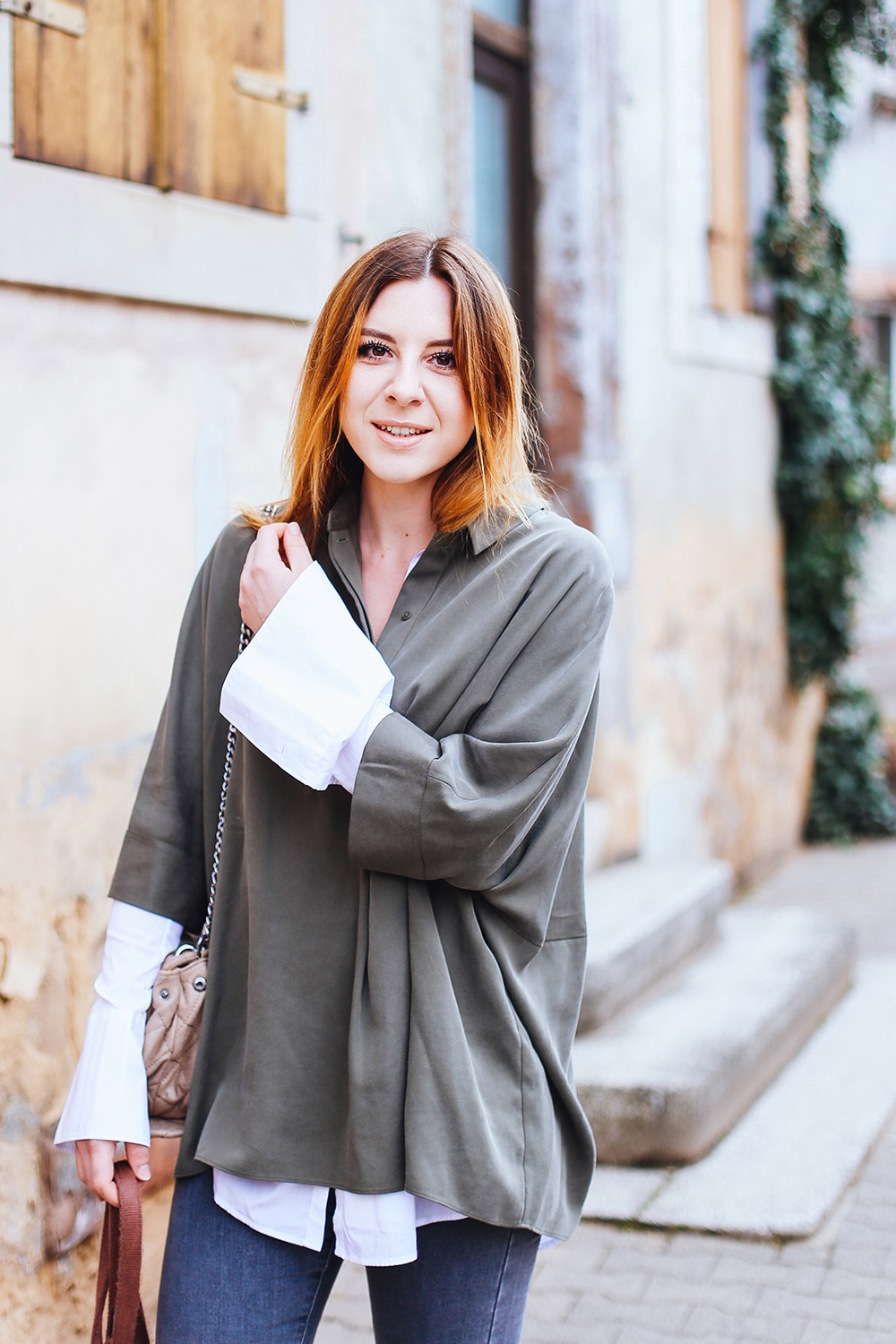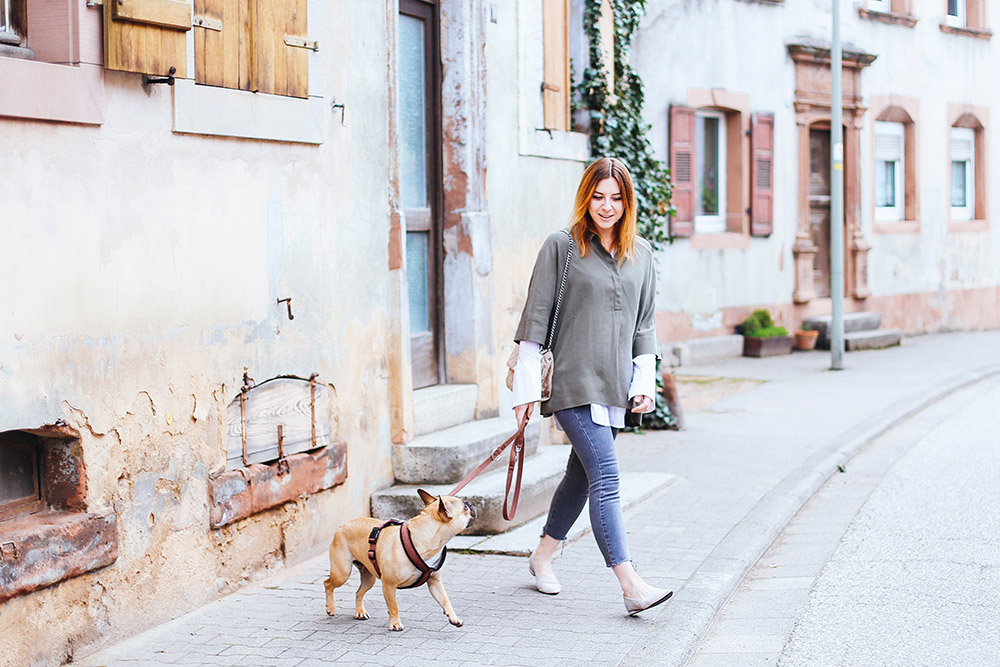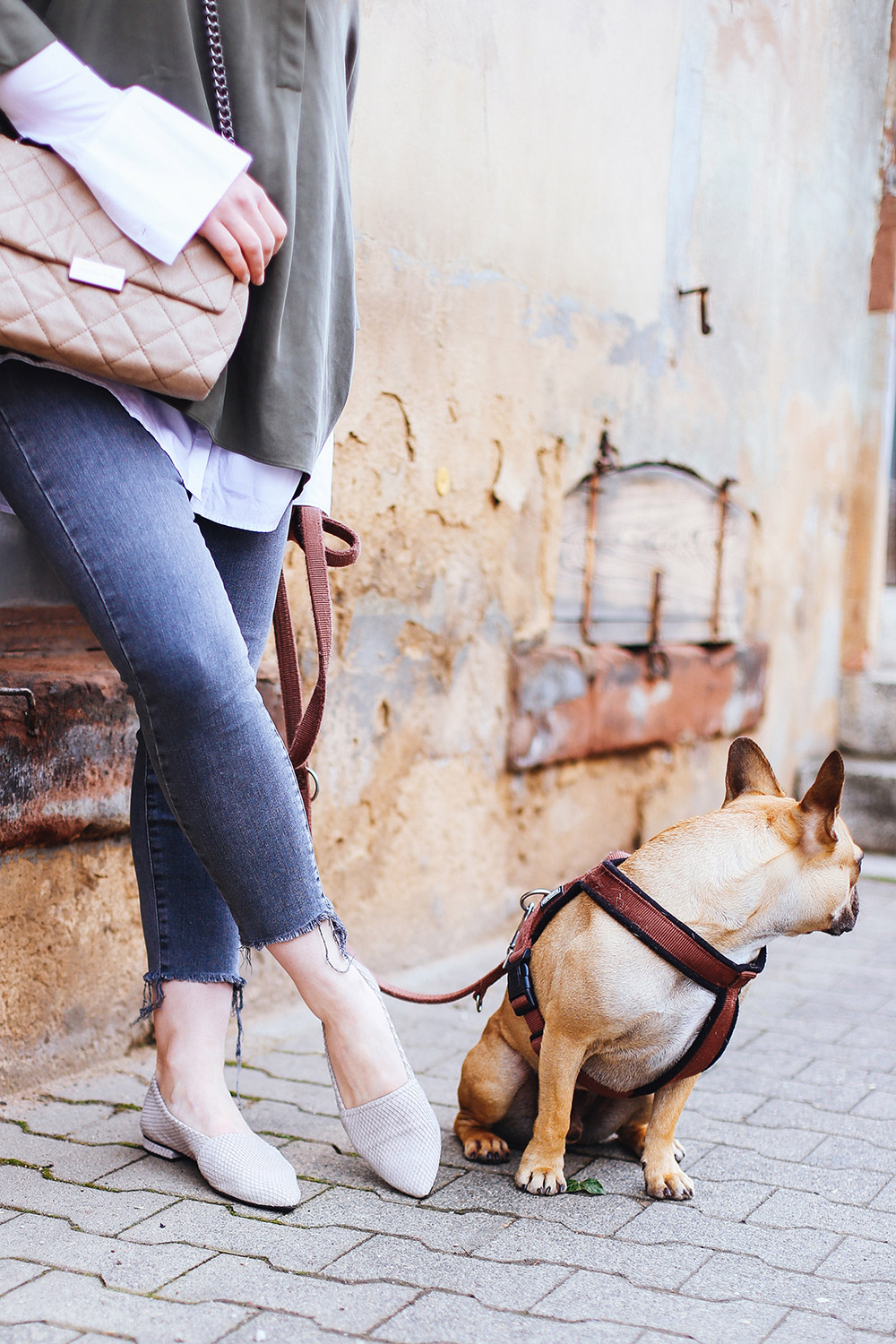 Fotocredit: Advance Your Style