Let's dive into this week with a bright pastel outfit. I guess I would never sport a full sorbet look in fear I'd end up looking like a creamsicle, but a hint here and there never hurt nobody, right? This is also the third outfit from my trip to Lisbon. The first one I shared with you was an outfit with white sneakers, then a trenchcoat outfit and now, last but not least, this mix-and-match of denim, a shirt dress and sorbet colours. What's not to like?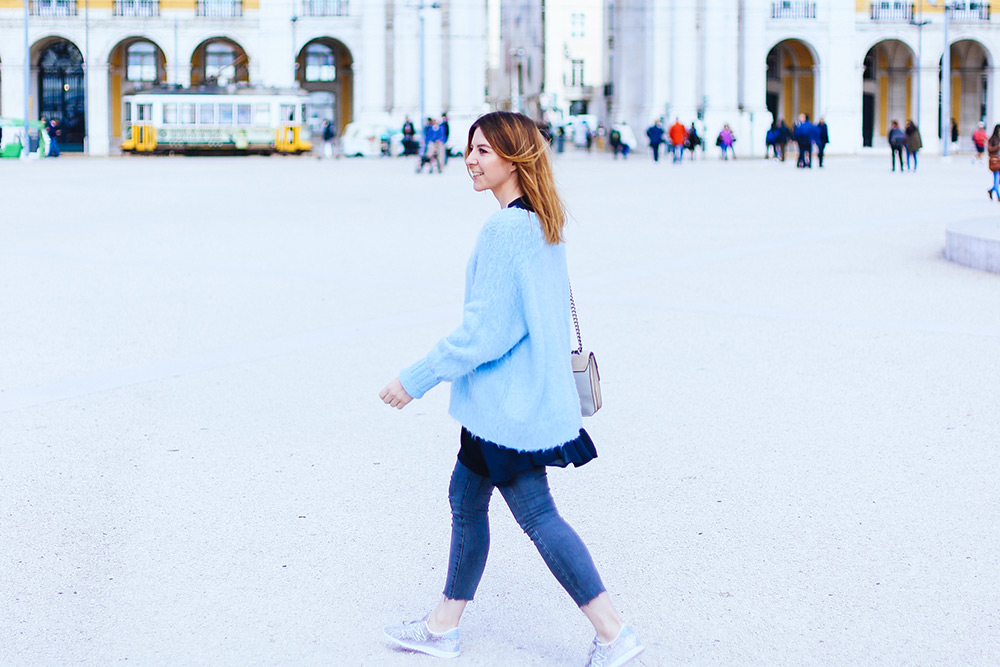 Pastel Outfit with light-blue jumper
On this very first day in Lisbon, we've been graced by the weather gods but it wasn't as warm as expected. Still my black shirt dress from H&M worn with this light-blue jumper worked perfectly fine for Lisbon weather.
The jumper is XL which was actually fate since I snagged it on sale and there weren't any smaller sizes available anymore. But as usual I didn't mind it since I love me some slouchy oversized shirts and sweaters. I love wearing it and I am always excited finding the Color of the Season on sale. Win win!
How to wear a dress with jeans
If you're looking closely, you will recognise those jeans from my Valentine's Day Look. I had it tailored to my liking and it's much shorter now. I just love showing off some bare ankle! It's actually my first jeans from Dr. Denim but rumor has it, it won't be my last.

I made a purge through my trousers department and got rid of quite a few older pairs. I decided to only keep those I really wear and really like to wear a lot. This jeans from Dr. Denim is a high-waist pair and stays true-to-fit throughout the day. I decided to wear it with my black shirt dress from H&M, which actually is a tunic that would be quite see-through without any jeans underneath. I like to take fashion risks but this one would be way too risky even for me.
What do you think about my pastel outfit?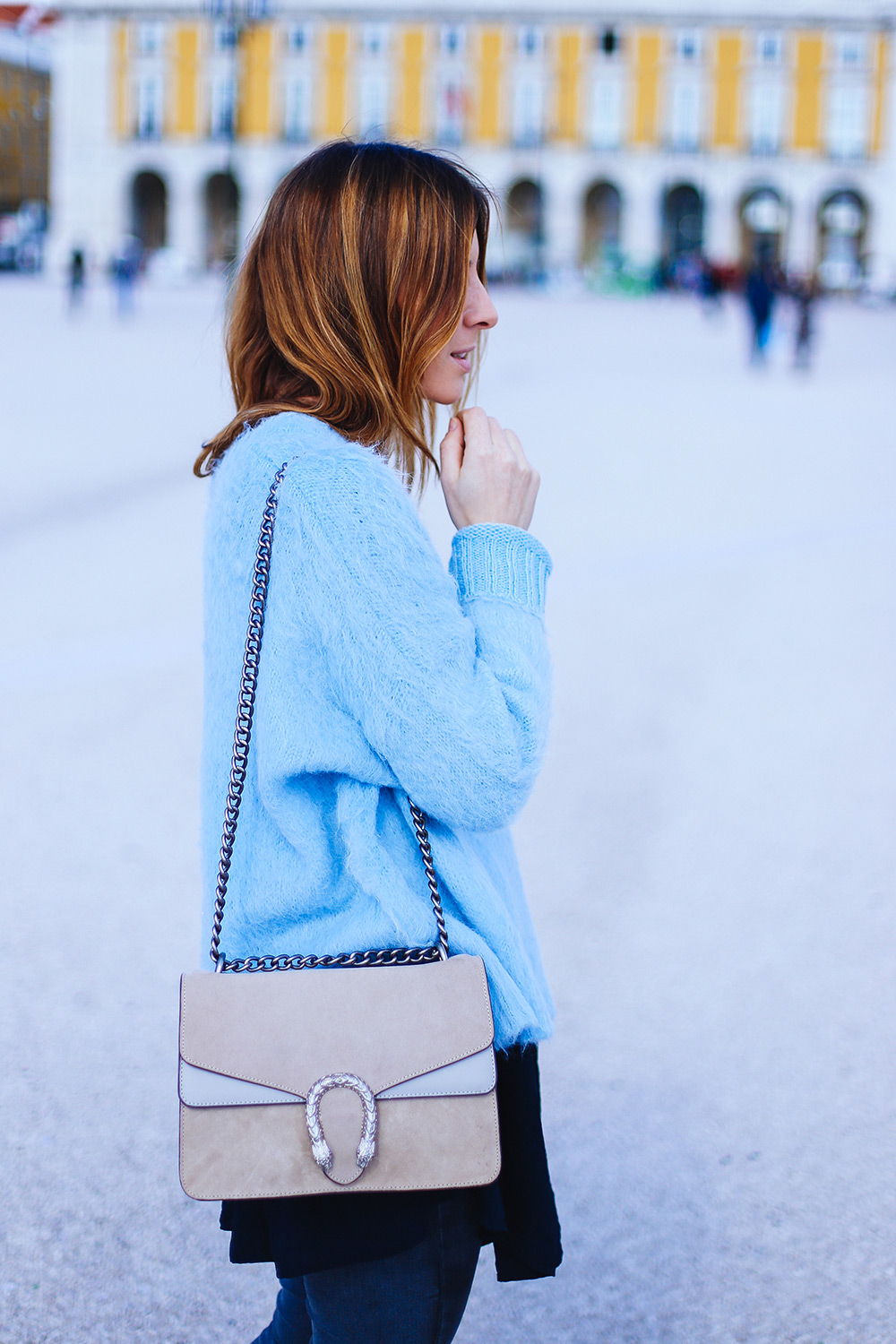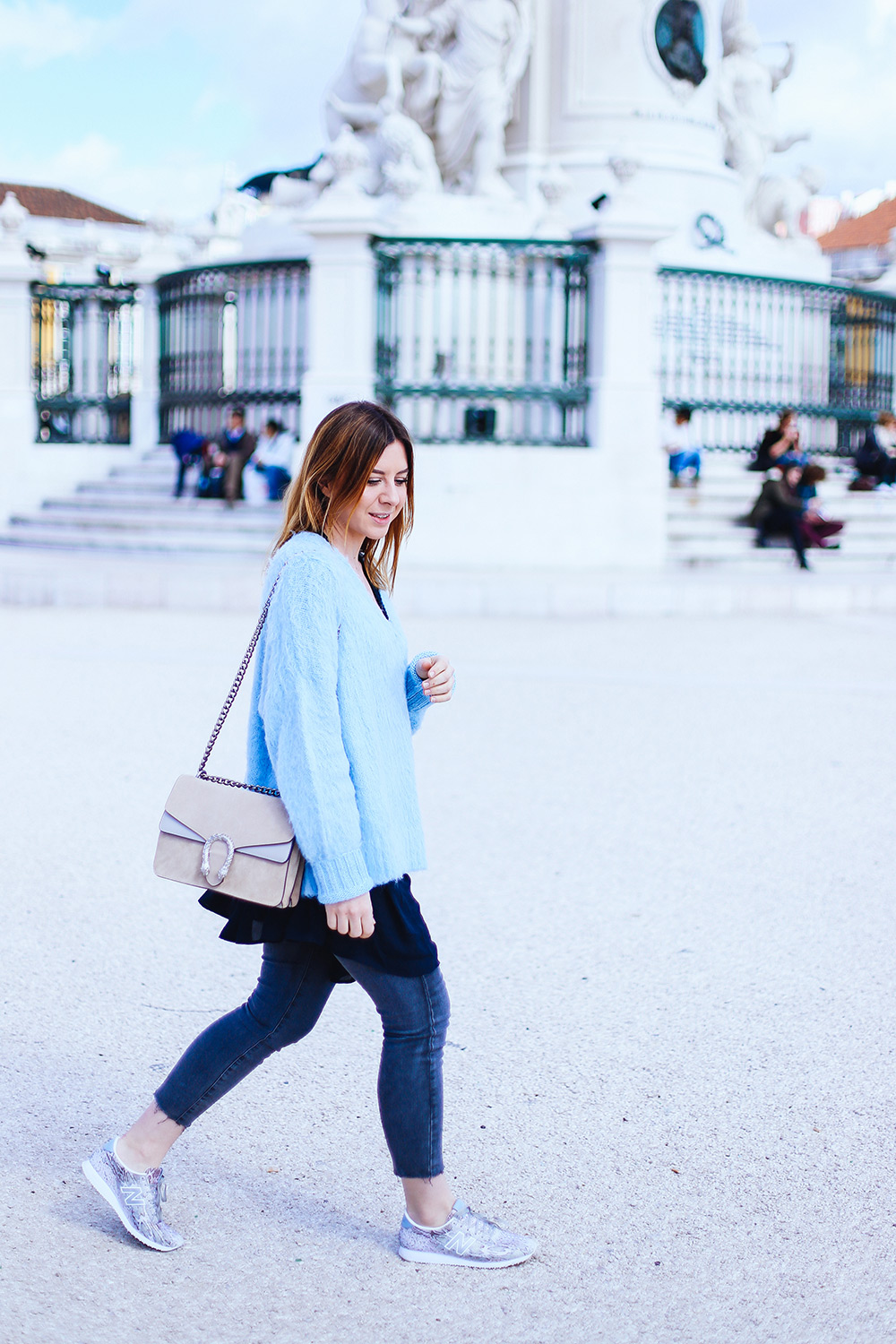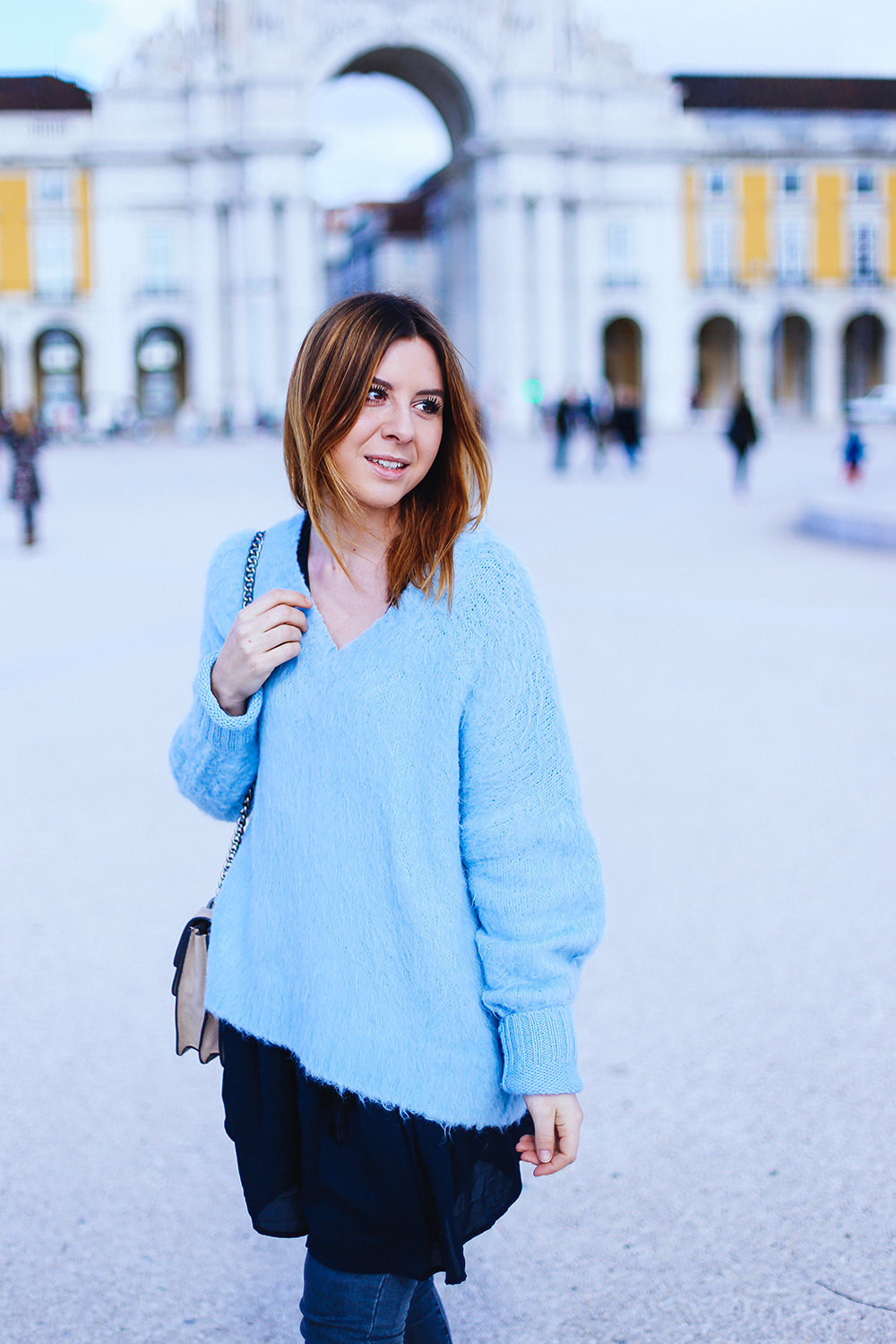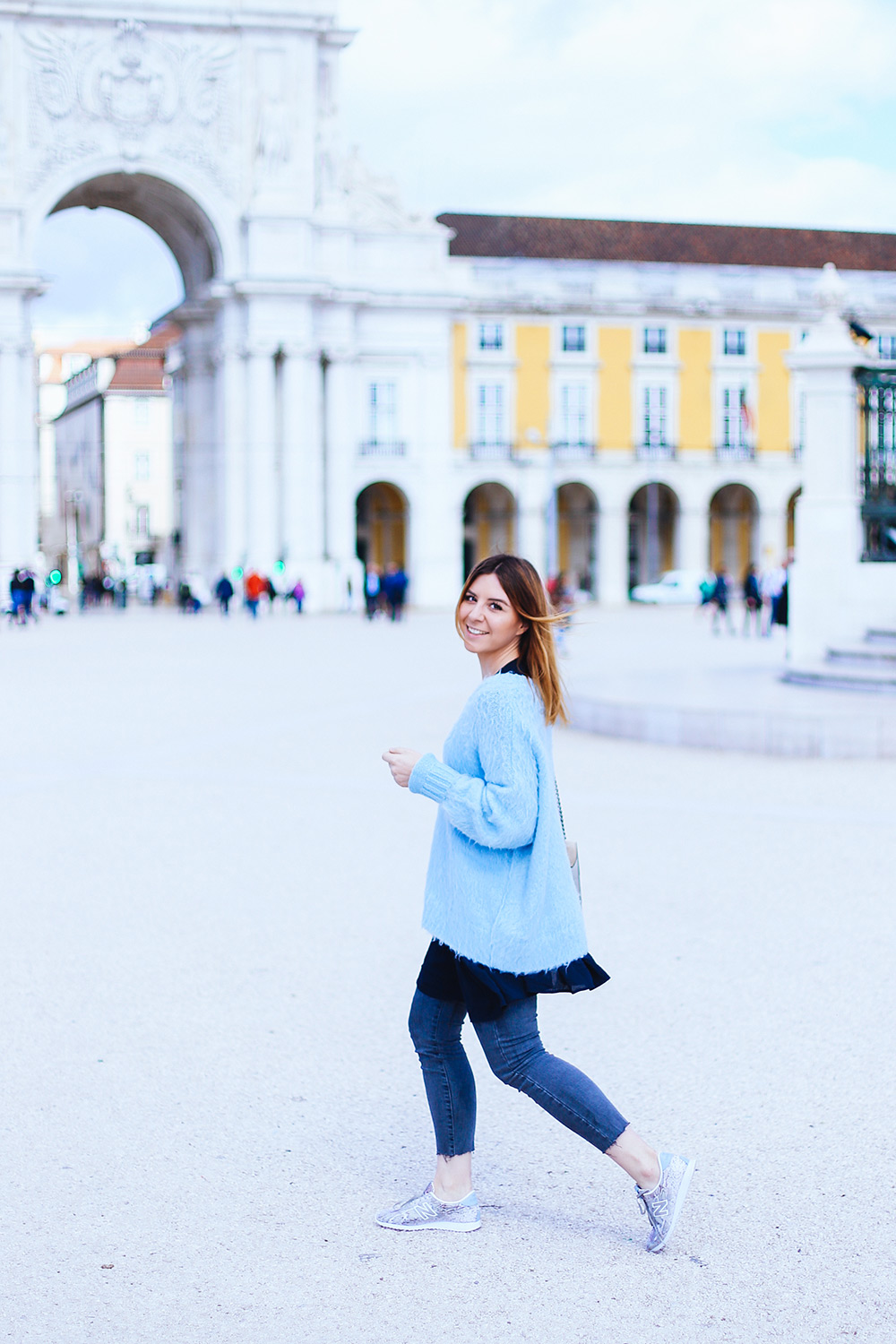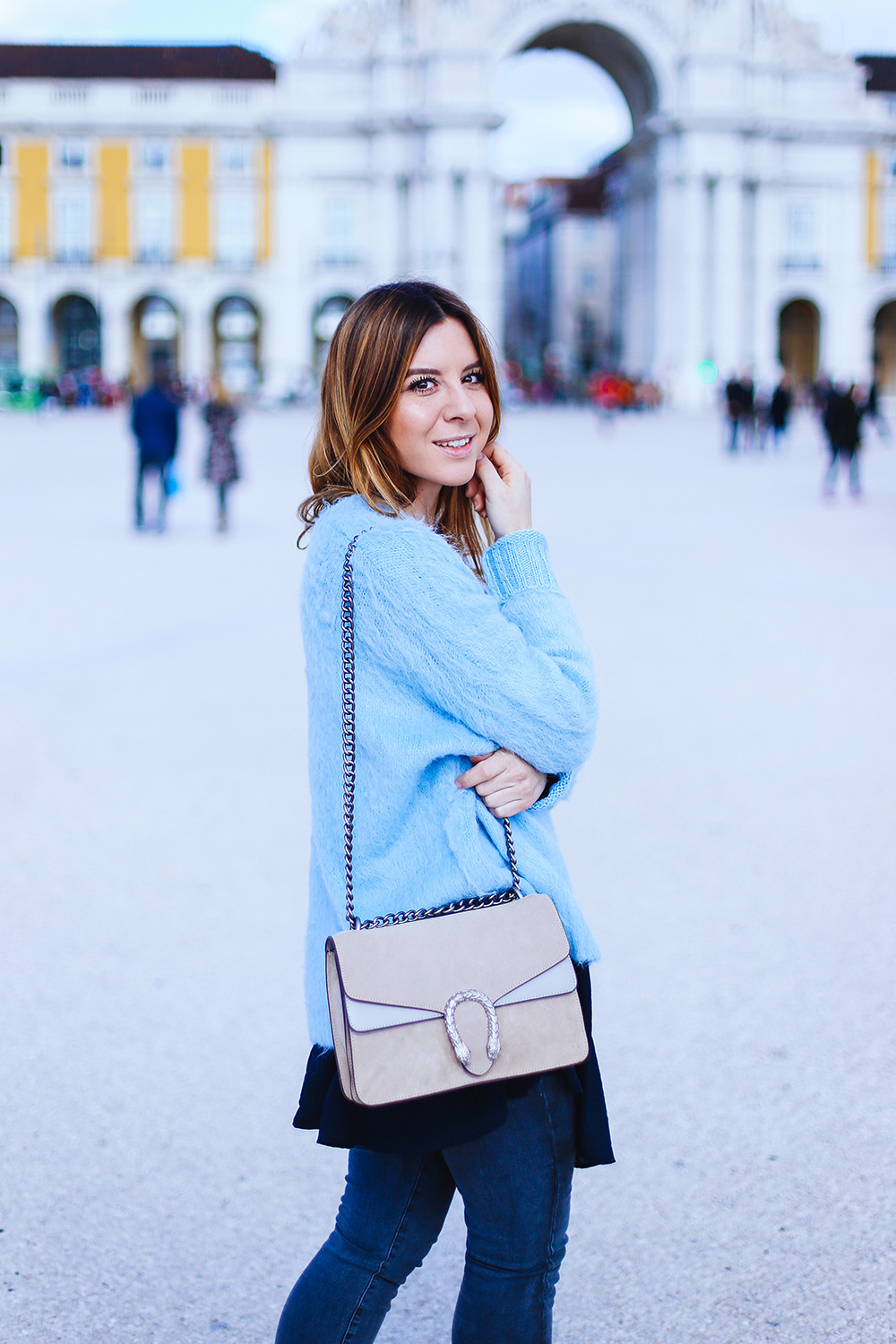 Jumper: H&M // similar here light-blue sweater
Jeans: Dr. Denim // hier gibt es die gleiche High-Waist Jeans
Sneakers: New Balance // similar here Sorbet-coloured Sneakers
Shirt Dress: H&M // similar one here black shirt dress
Bag: Gucci // similar here Dionysus Bag