Since we already talked about finding the right summer foundation, tips and tricks concerning contouring and strobing, I guess it's time to finally talk about my favourite beauty topic: Summer Eyeshadows!
When you're a long-time reader of my beauty blog, you already know that I am an all-in-one beauty maven who doesn't shy away from using eyeshadows as blush and vice versa. But I am off topic! Which summer eyeshadows should not be missed this season, is what I am here to talk about in today's Beauty News.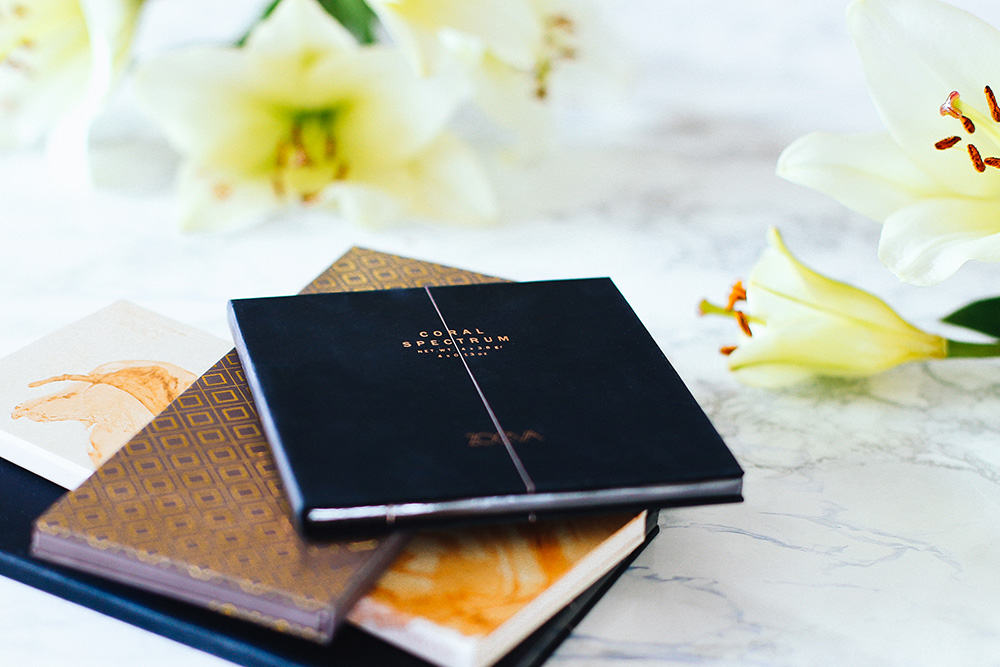 The prettiest summer eyeshadows on the block
Summer is finally here! Yay! The colourful, glowing, waterproof at it's best, season is finally upon us and in true Who Is Mocca?-style, I went on a mission to find the best of the best from high-end brands, drugstore finds and limited summer editions. This time, I wanted to make sure to find products that will accompany you not only for this summer, but for many more to come, so they'll be worth adding to your summer eyeshadow collection. Deal?

smashbox Limitless 15 hours Wear Cream Shadow
Just like foundation, eyeshadow needs to stay put in humid, hot and wet times. I always dreamed of taking a dip in the pool with my eyeshadow still in place afterwards. No one needs racoon eyes, right?! The smashbox limitless 15 hours wear cream shadow promises exactly that. 15 hours non-stop without smudgeing or creasing. This formula comes in four gorgeous summer shades to choose from.
Lancôme "My Parisien Pastels"
What a pretty limited edition with an even prettier name. "My Parisian Pastels" consists of nine golden, bronze and soft lilac shades, perfect for every summer look in the book. If this doesn't scream "Buy me!" right through the screen, I don't know what will!
ZOEVA Cocoa Blend Palette
When it comes to versatile eyeshadow palettes, this is one of my all-time favourites for sure. ZOEVA's Cocoa Blend Palette really offers a great shade for every season and occasion. I especially like the bottom row of the bunch, which is the perfect combination for a more sultry summer evening look. Get ready for that va-va-voom effect!
benefit Creaseless Cream Shadow
Summertime equals festival time! Everywhere througout Europe, stages are built and parties with great music are mandatory. Chaotic festivals don't necessarily mean chaotic make-up that's all over the place. A very fuss-free and easy way to apply make-up is to use your fingers which is perfect for the less-is-more approach during music festivals anyways. The Creaseless Cream Shadows from benefit are exactly what you need during those days. Ten totally different shades to choose from, one prettier than the other, is the only thing that's going to be tough this festival season!
Bobbi Brown Sunkissed Eyeshadow Palette "Beach Nudes"
My personal highlight from the summer eyeshadows 2016 would be the Beach Nudes Eyeshadows from Bobbi Brown's Sunkissed Limited Edition. This woman knows her stuff and once again surprised us with unbeatable colour combinations for the season. As usual she made sure there's something for every shade and skin type!
Urban Decay Naked 2 Basics
One of the classics, the Urban Decay Naked 2 Basics, is a staple in my summer make-up stash and for a good reason. What tank top and denim shorts are in summer fashion, these eyeshadows are in the make-up world. For those quick, easy, more subtle looks, I always grab my Urban Decay Naked 2 Basics palette. Can't beat this stuff!
PIXI Copper Peach
The former mentions are mainly golden and bronze hues, with this palette we're diving into more copper and peach territory. The PIXI Copper Peach Palette features six glowy and matte eyeshadows that are perfect for summer combined in a palette small enough for your handbag and to travel with you wherever you may go this summer. Win win!
MAC Pro Longwear Waterproof Colour Stick
Last but not least, MAC came up with 21 shades perfect for summer, that will make everyone happy. The Pro Longwear Waterproof Colour Sticks are – as the name suggests – waterproof, and come in handy as pencils rather than little pots to dabble in. These are definitely amongst my Top 3 summer eyeshadow releases. I also think these work great for bridal make-up – for wedding season 2016 and beyond. Those colours don't go anywhere. No smudgeing guaranteed!

What's your summer eyeshadow favourite? Or are you still undecided when it comes to the perfect allrounder for festivals, weddings and beach days?