Recently my boyfriend from Beats and Dogs bought a great bomber jacket. Of course, I needed one myself immediately. I found one online at Zara and just two days later this bomber jacket with patches arrived at my door step. Bomber jackets and Patches do remind me of my childhood, though in different scenarios. Today I like to combine these two with stripes and dark blue. An easy-going and cozy Streetstyle in Innsbruck, the lovely Sarah from Liebreizend shooted with me.
How to style a Bomber jacket
Well, how to style a Bomber jacket? That´s what I was asking myself a while ago. It can easily look too much, that´s why I opted for a more soft fabric and muted colour. I actually liked the applied Patches that give a unique vibe to the jacket without being over-the-top. My wallet cried but I was excited, ha!

I was quite a tomboy when I was younger and also looked like one. Almost platinum blonde, short haircut and freckles is not how you would think of yours truly, right? But well, my grandma and mother needed lots of Patches to cover up all the permanent spills and holes in my clothes back then. I love to think back on my childhood though. I was allowed to be a little rascal, to get dirty, eat sand when I felt like it and look at me now. I grew up to be a healthy sane adult! If I should have kids one day, I hope they will have an easy-going blissfull childhood just like mine!
Long Cardigan and Cut-out Boots
Since it was quite chilly, I decided to wear a long Knitwear Coat from Zara and underneath the coat you can find my trusty Striped Blouse. What else? I love these Skinny Jeans from Topshop. They are ripped the way I like it and feel like a second skin. I decided to wear my Cut-Out Boots, also from Zara, to compliment the look. Seems like a living Zara ad, but well. Colour-wise I stayed true to dark blue and khaki but of course combined it with a healthy dose of white to freshen it up.
How do you like my Streetstyle Look and how would you style a Bomber jacket?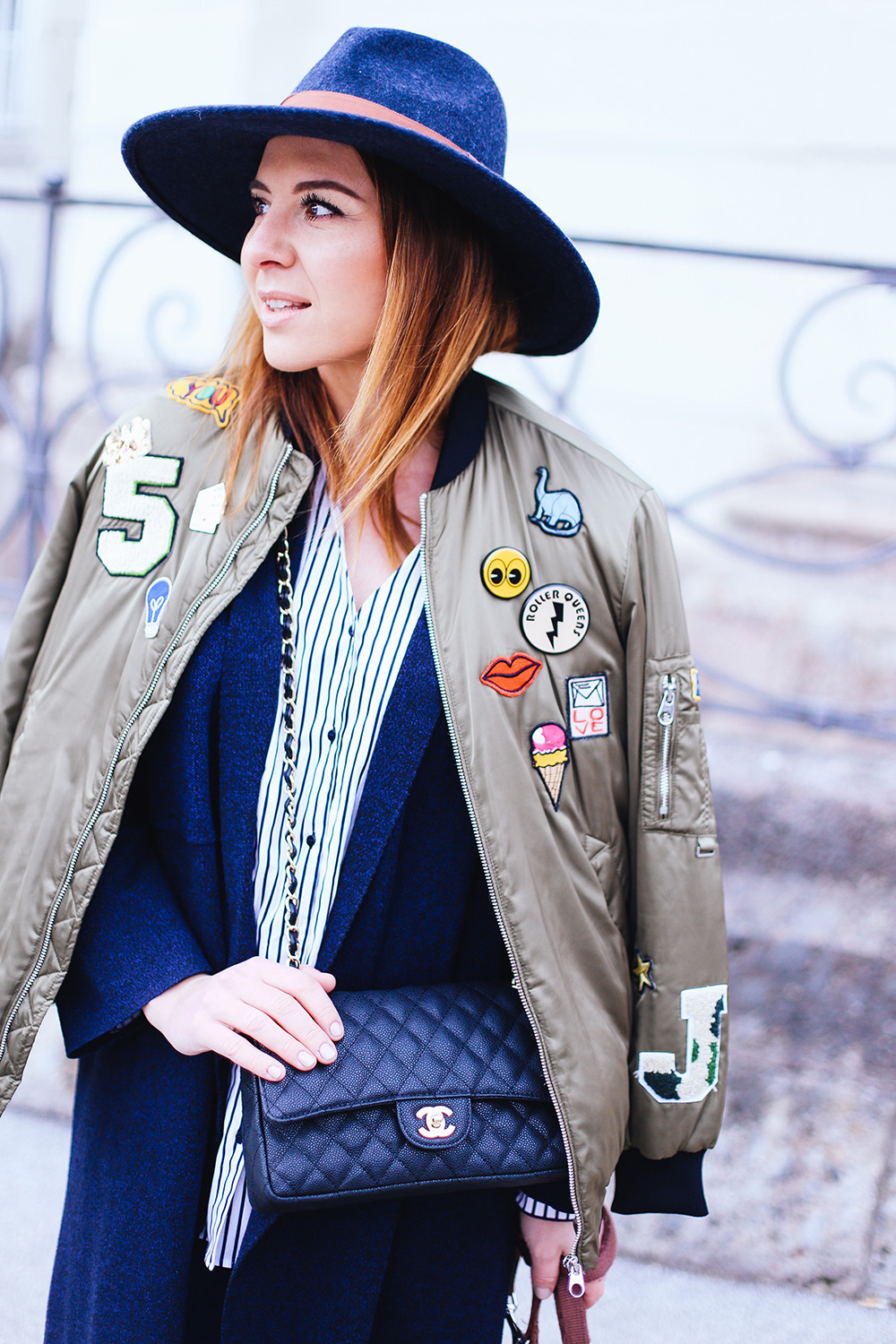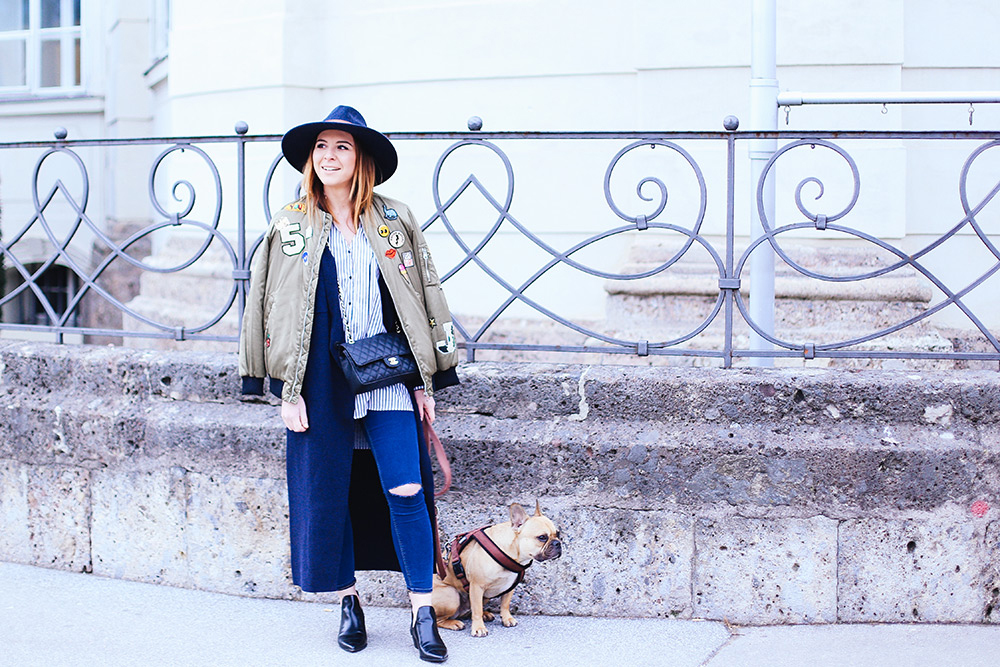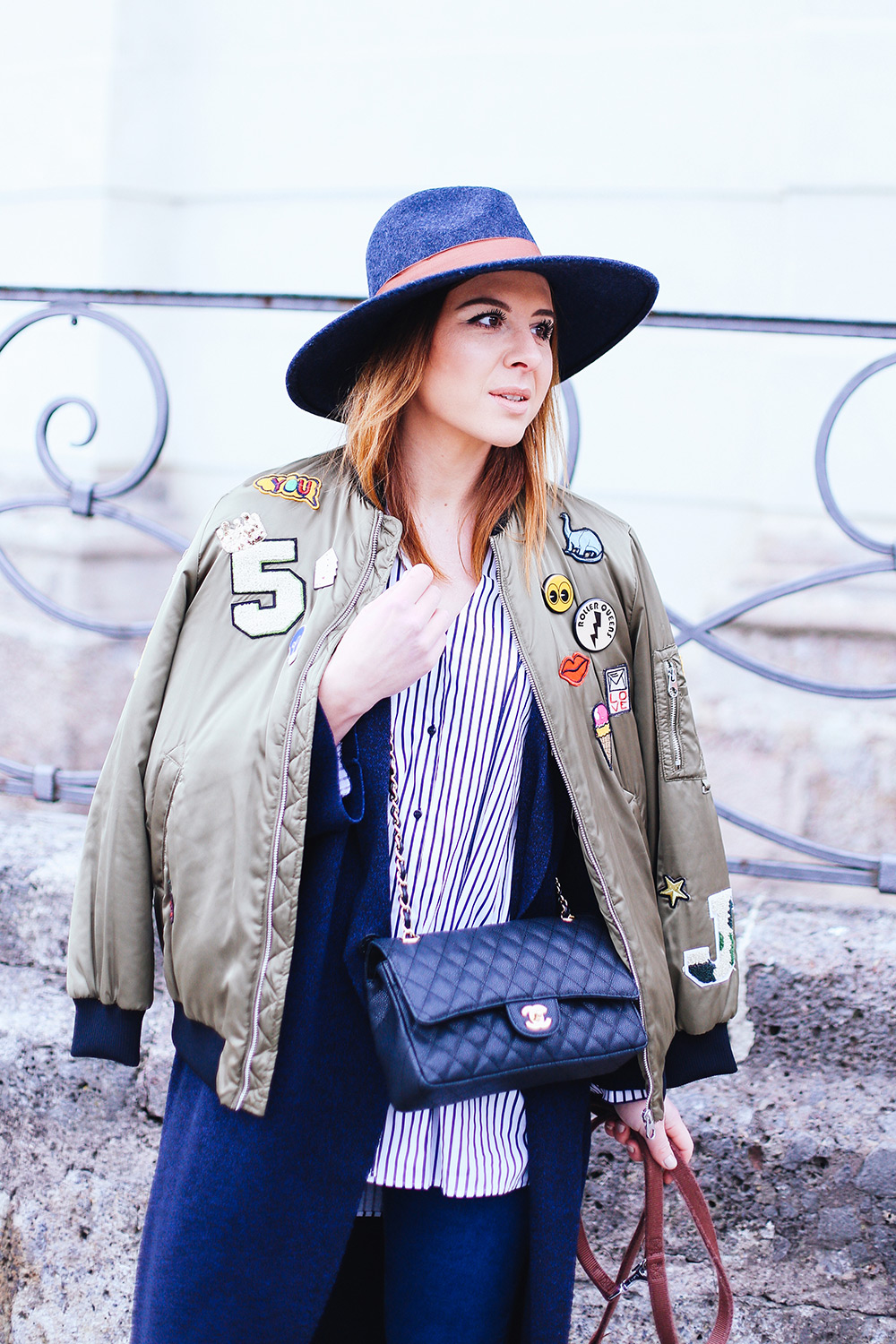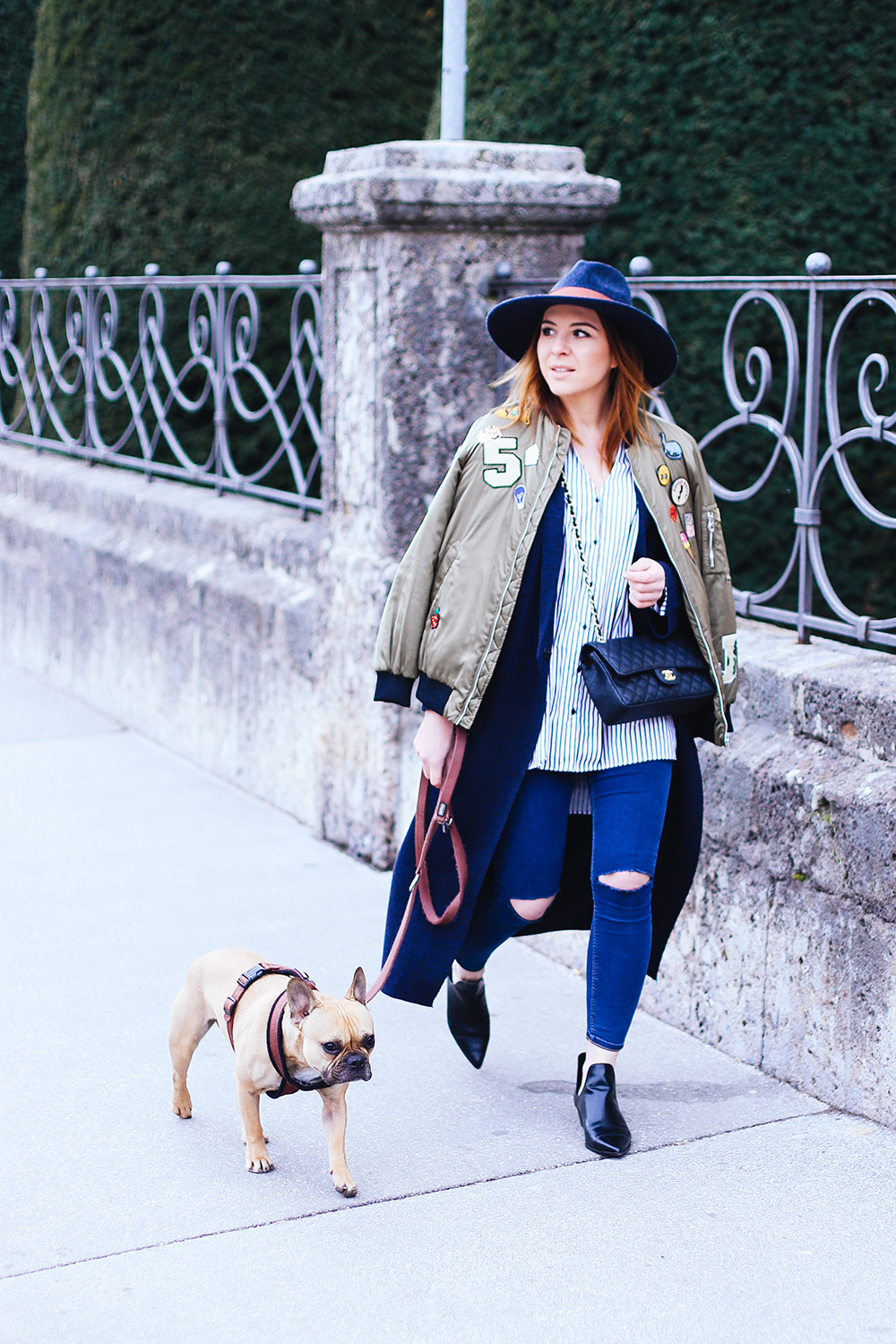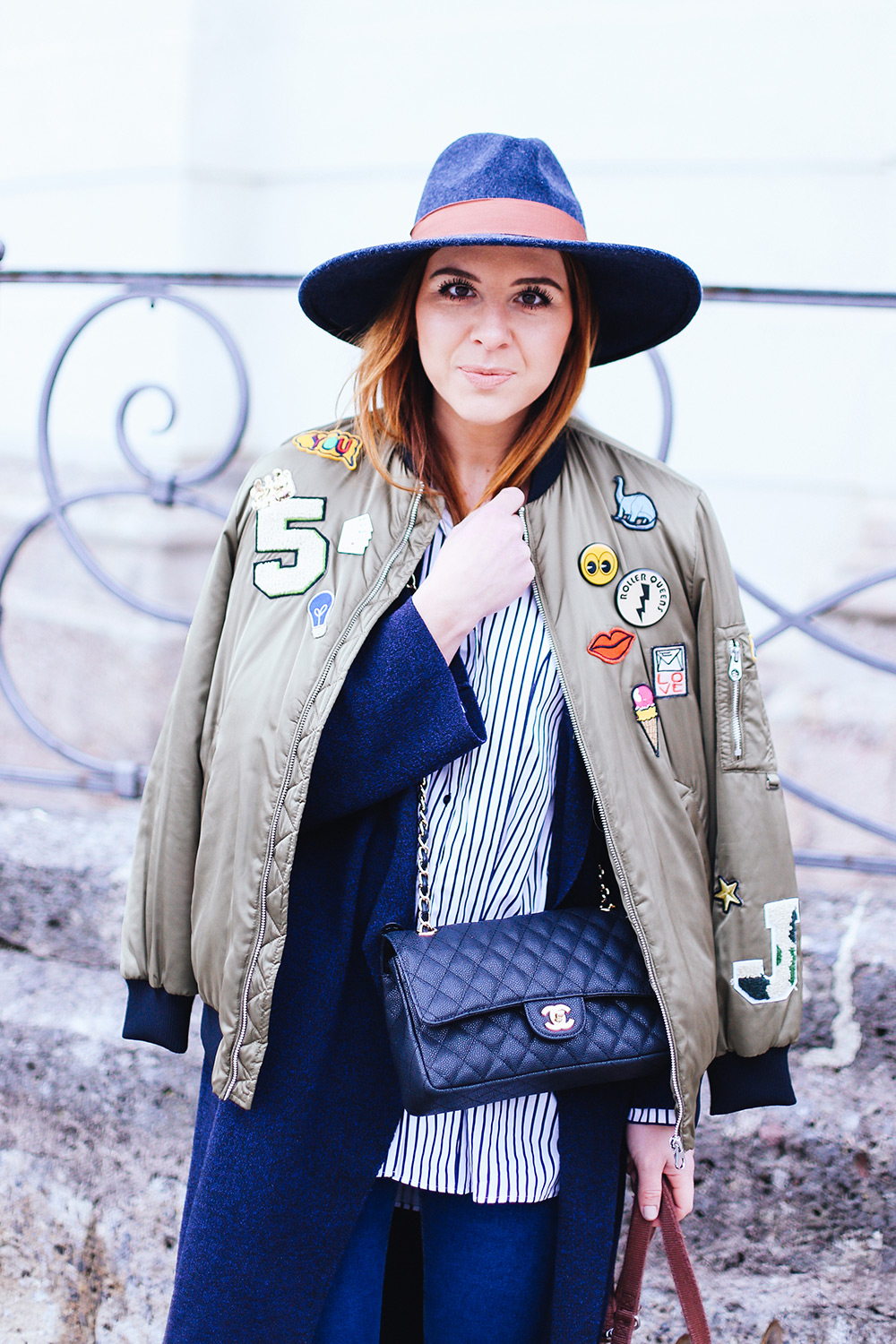 Bomber jacket: Zara // similar one here Khaki Bomber jacket
Bag: Chanel // similar one here stitched Bag
Knitwear Coat: Zara // similar one here Knitwear Coat
Jeans: Topshop // same one here Skinny Jeans
Hat: H&M // similar one here brimmed Hat
Cut-Out Boots: Zara // similar ones here Cut-Out Boots
Striped Blouse: Zara // similar one here Striped Blouse
Fotocredit: Liebreizend