My camel coat from Vila is my absolute favourite this winter! It took me quite a while to finally find the perfect one for me. Straight cut, slightly oversized, and of course: Camel! I think it has the perfect length for my height and is also perfect to wear with many different outfits. Today I want to show you a favourite camel coat look of mine.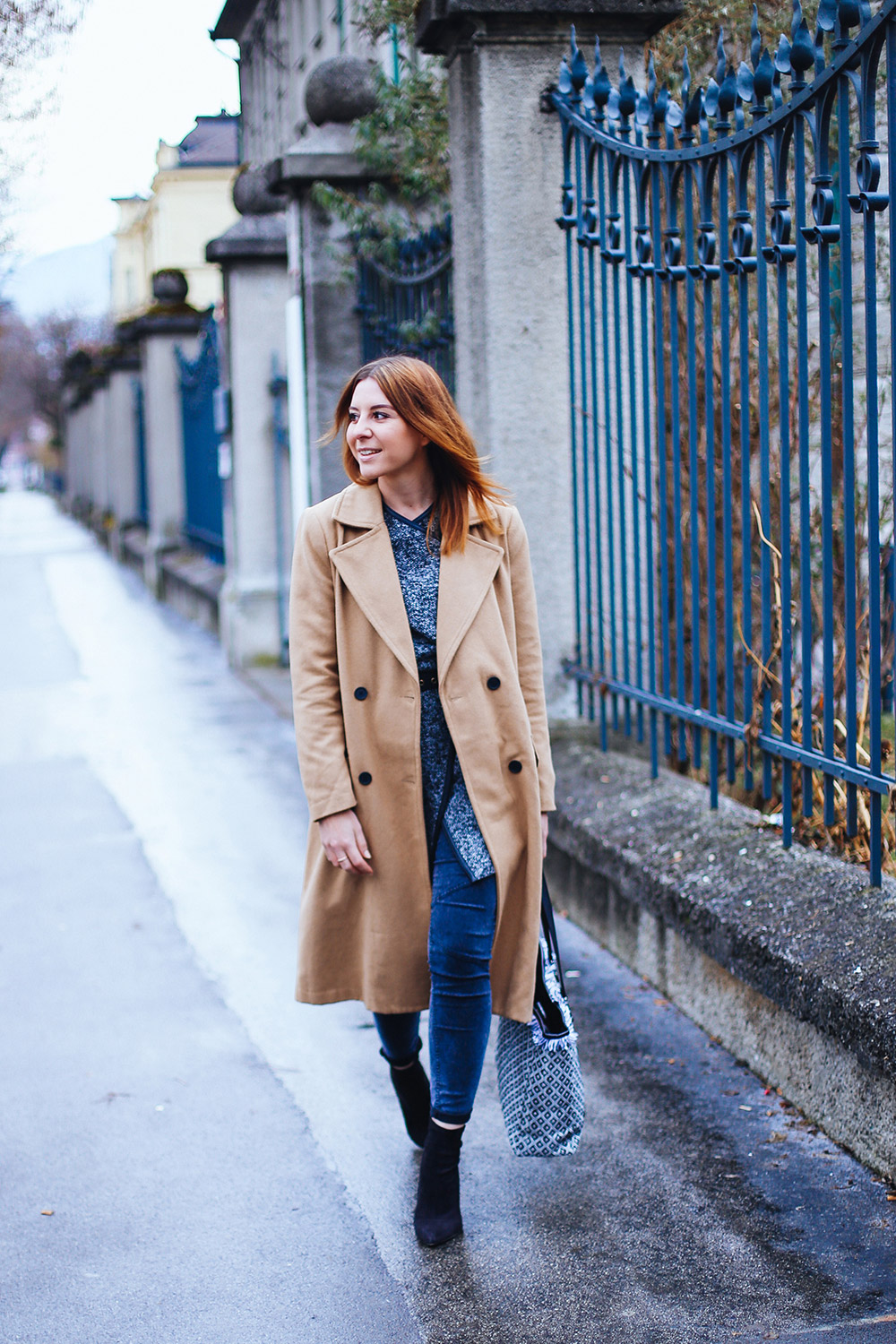 How to wear a camel coat
One of the very obvious benefits of a camel coat is the fact that it works with a variety of different looks and textures. Just by choosing the coat I immediately could think of a dozen of different outfits it will work with. The colour is a true multitasker. It compliments a more muted look and accents bright outfits that burst of colour as well. I just like to wear an outfit that works as an antidote to those cold and dark winter days. Don't you?
Funnily enough we shot this look at around 11 A.M. and it was already dreary and eery outside which worked as a great background to show off my camel coat and the overall look. I am really happy for that pop of colour on a somewhat grey winter day. The onlineshop suggests to get the coat one size smaller as usual but I ordered M as always to have a more slouchy fit that would also allow for a cozy sweater underneath.

The camel coat itself is clearly the center of attention here, but of course I want to share with you my outfit underneath as well. First of all it's those biker pants made from Lyocell from Mango which I just recently purchased in Munich. I spent a day shopping there with my mum and we also visited the Christmas market. Next, there's a thinner coat underneath from Orsay which I paired with a studded belt from Asos.
The Coat-over-Coat Look
Busted! I am wearing a layer of coats. On slightly warmer days, this outfit would work perfectly fine without the camel coat as well. Honestly it was quite weird for me to wear a coat like that. I am usually all for unbuttoned coats and jackets, but it worked well for this kind of look especially since the studded belt was thrown into the mix.
Sometimes I even like to break with tradition and wear a thin trenchcoat underneath a thick winter coat for a change. How do you like my outfit? Do you have a camel coat yourself?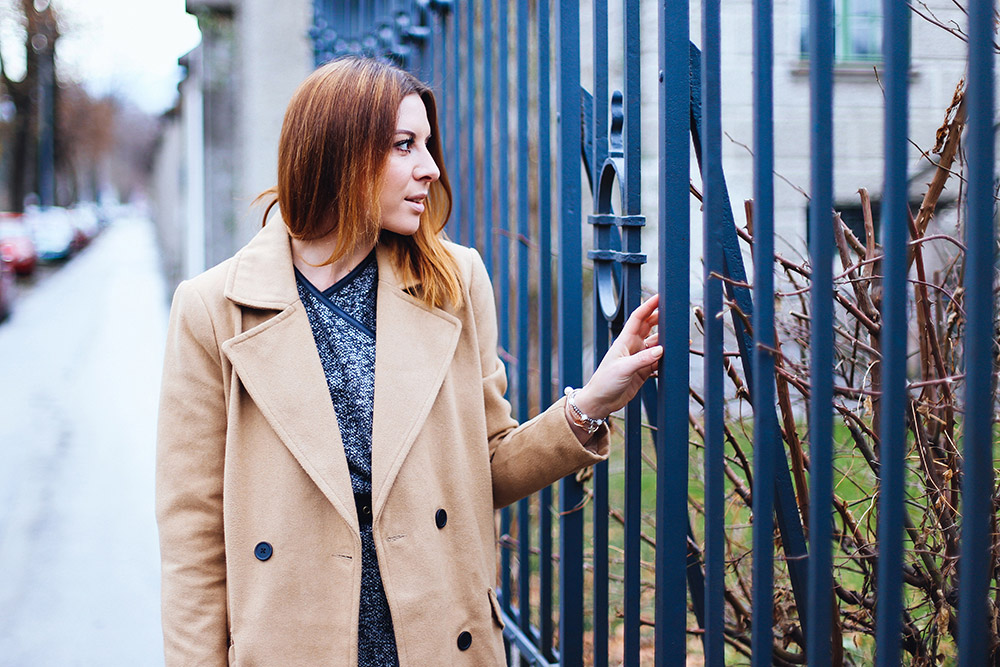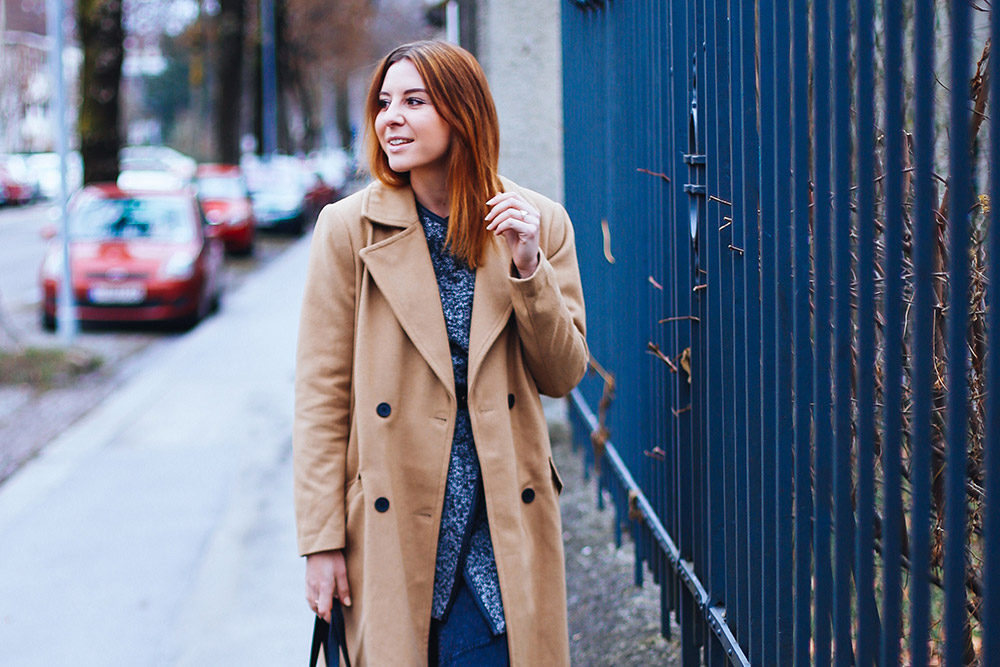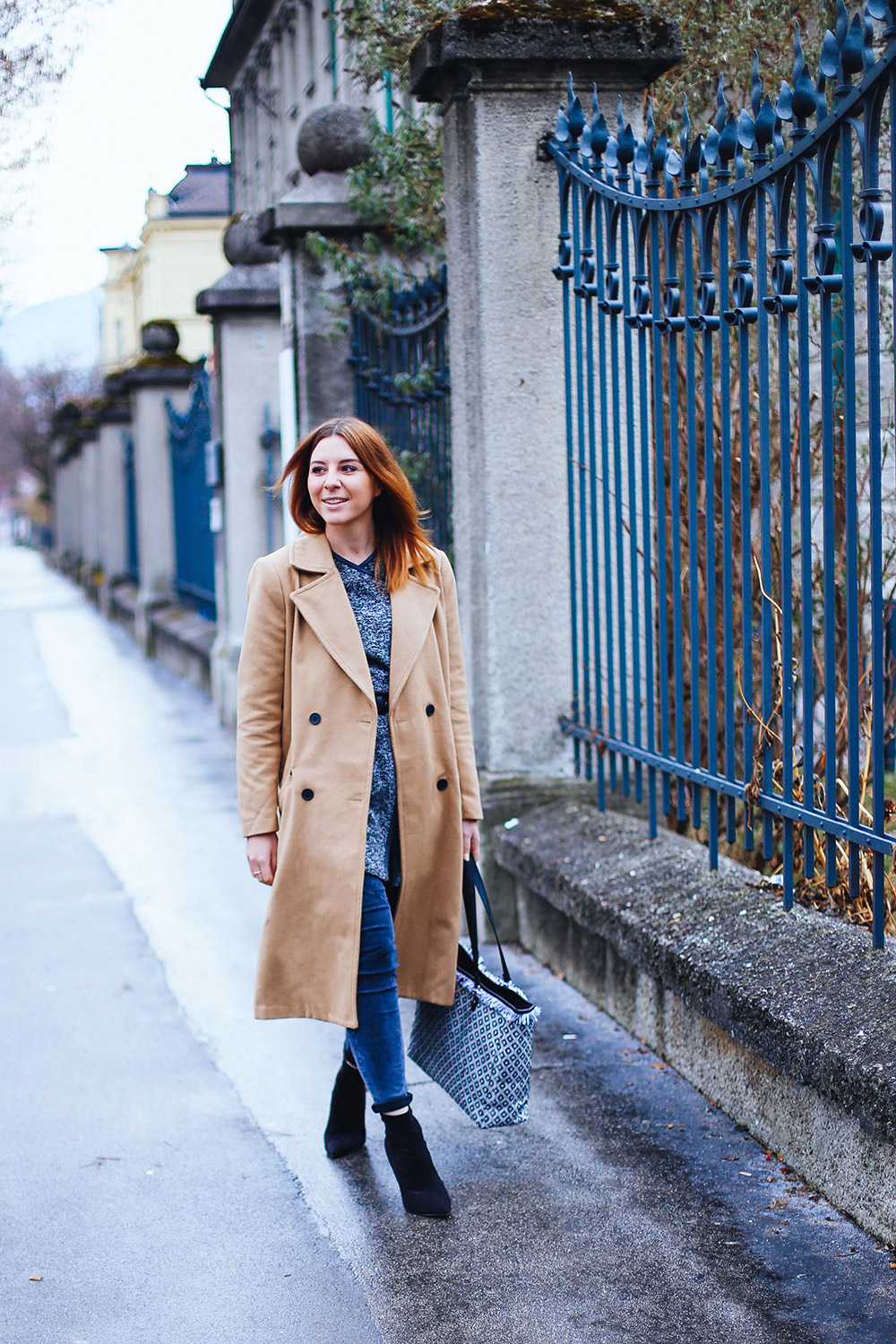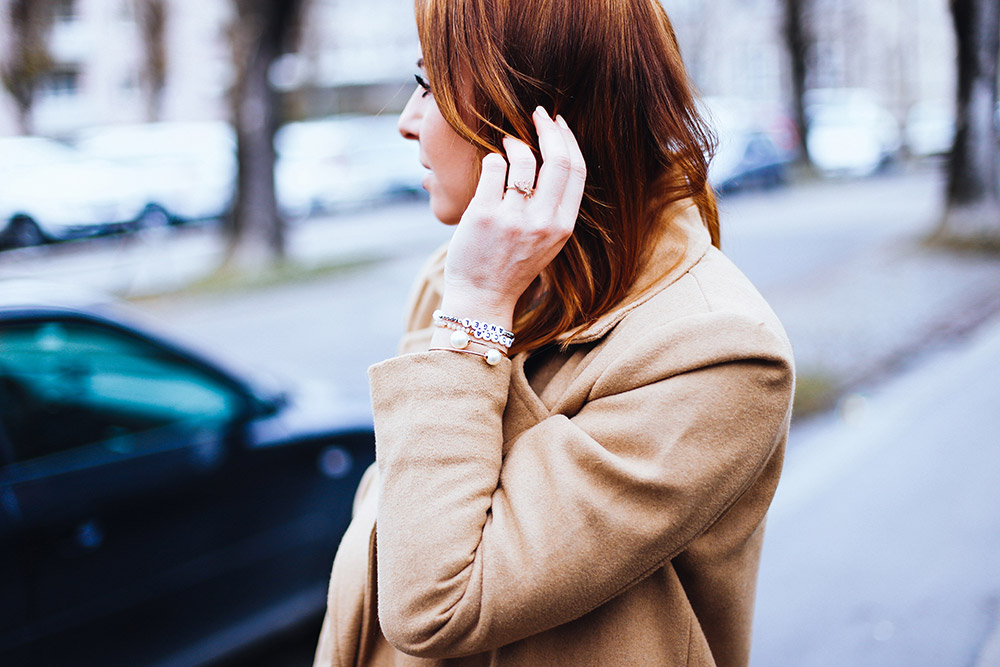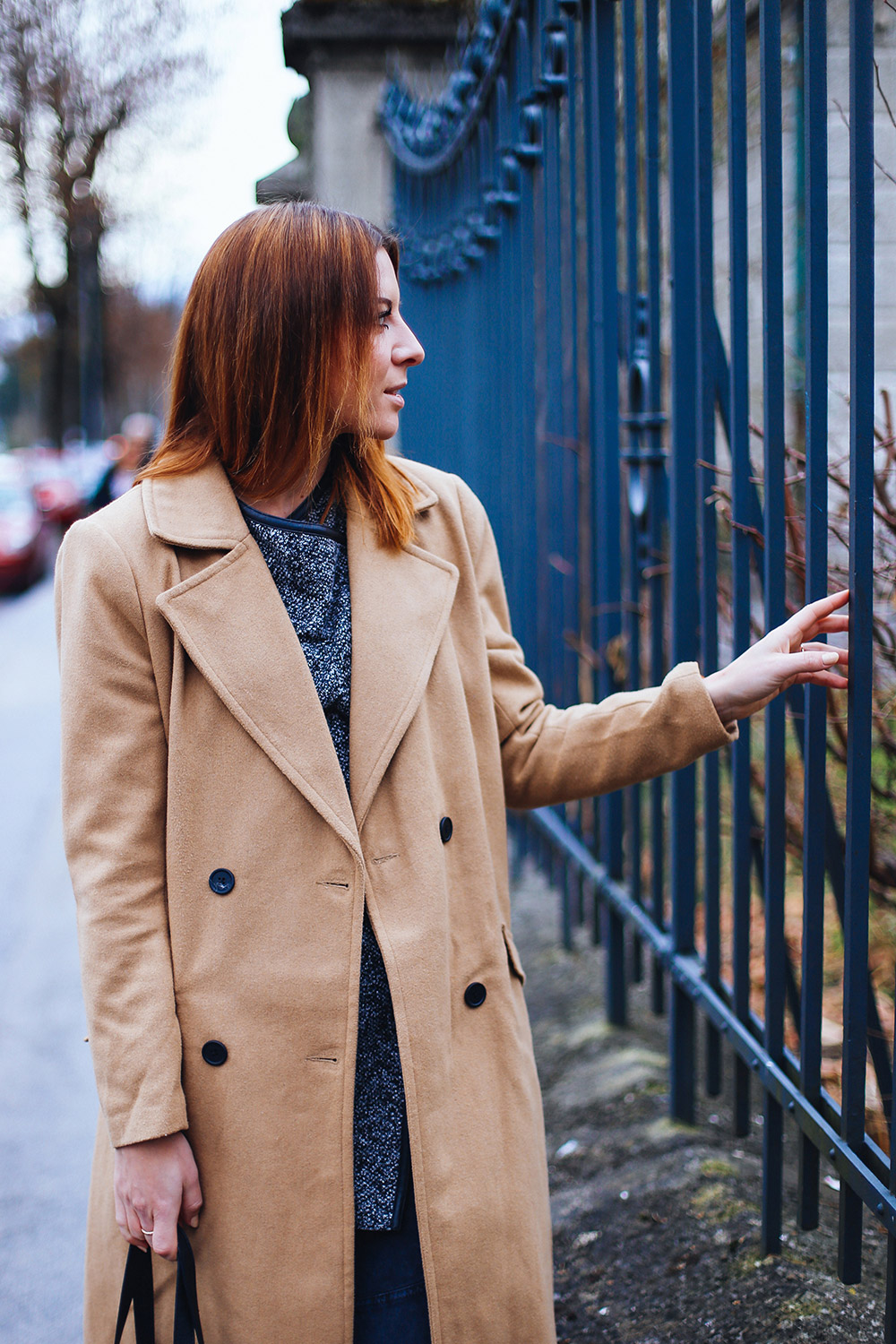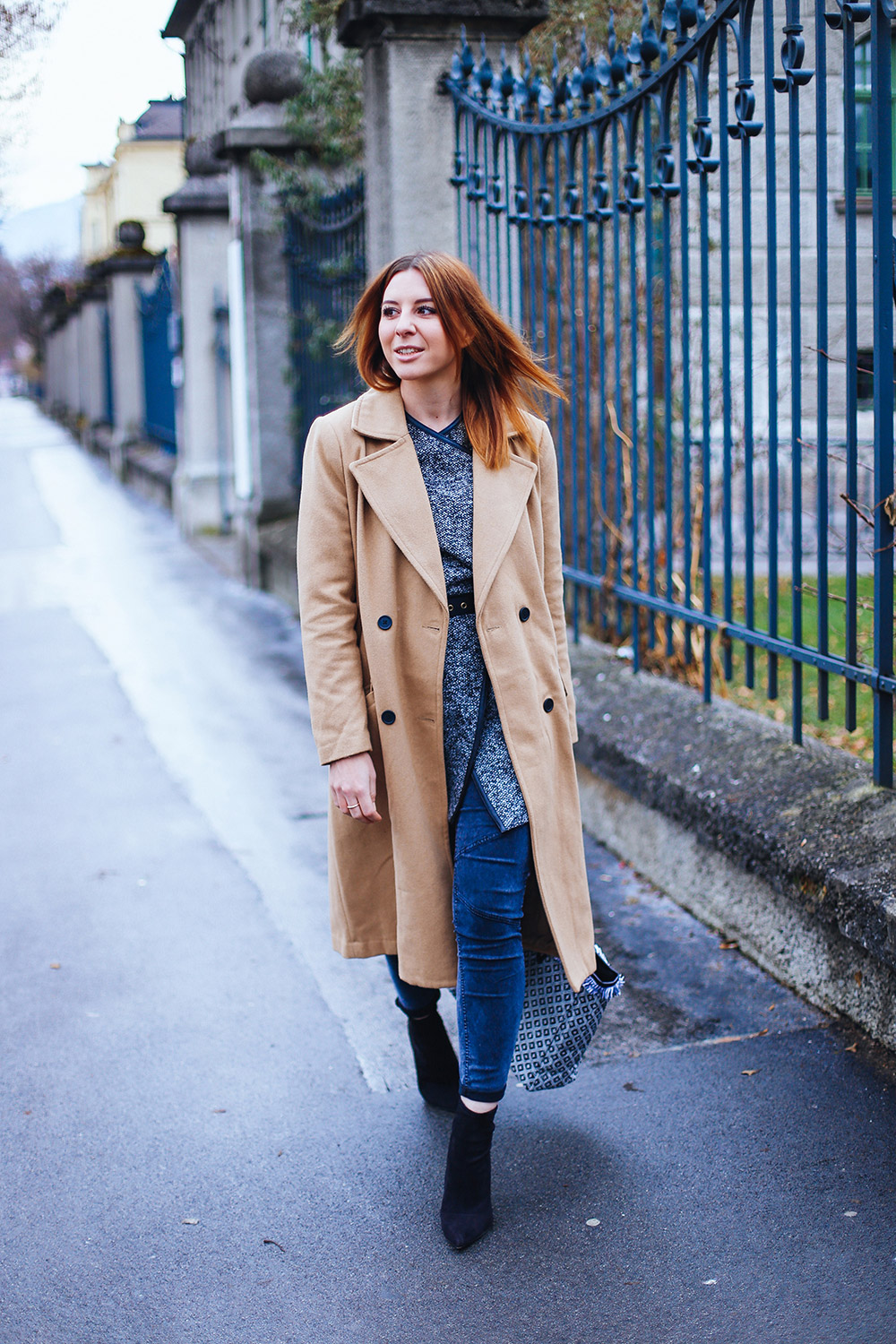 Camel Coat: Vila // same here Coat
Biker Pants: Mango // same here Biker Pants
Cardigan: Orsay // similar here grey Cardigan
Studded Belt: Asos // same here Belt
Ankle Boots: Zara // similar here Ankle Boots
Bag: New Look // same here Wicker Bag
Fotocredit: Beats and Dogs