The Céline Medium Classic Box Bag is a true classic from the French fashion experts. However, not everyone can afford this precious little thing that costs almost 3000 Euros. Reasons enough for me, to browse through various online shops and come up with the best lookalikes. Have a look and decide whether one of these dupes is to your liking.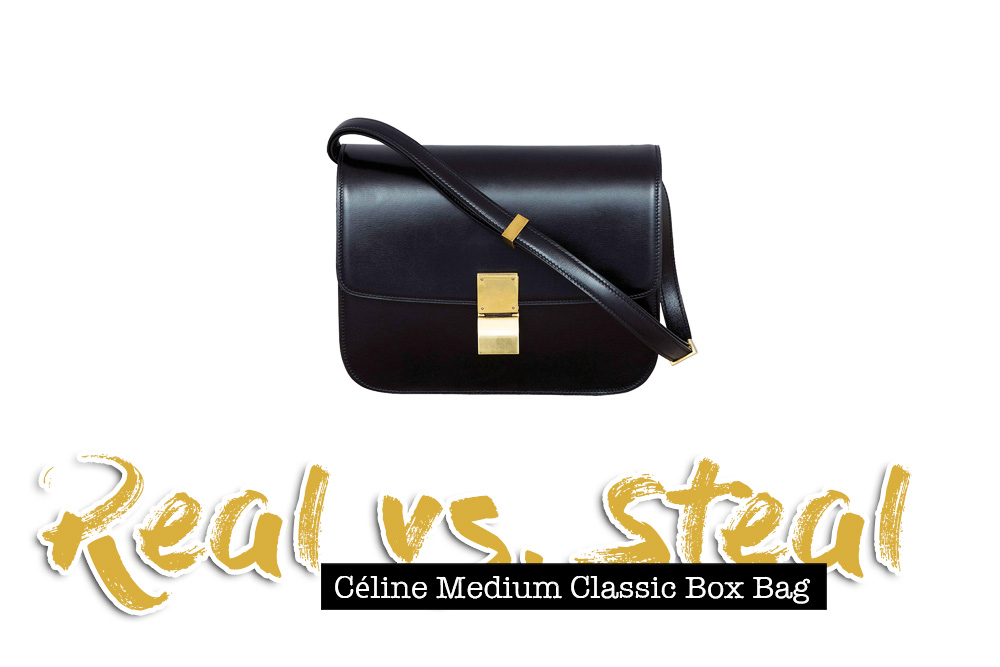 Real vs. Steal: Céline Medium Classic Box Bag
A few years ago everyone hyped the Céline "Luggage" bag, it was a real zinger. From that point on Céline has been among the favourite brands of every fashion blogger and no one can imagine the fashion industry without this brand.
Actually, the box bag is named after its design, which is really straightforward, without any in-your-face details. The classic version is made from calf leather and has a golden clasp. The carrying strap can be adjusted to two different lengths; thus, you can either wear it over your shoulder or across your body – a look that's really hip at the moment. It's big enough for being your companion during the day, but it's also small enough for stylish evening looks. Sounds pretty perfect, right?
The Céline Medium Classic Box Bag scores with its simplicity, while being timeless and elegant. It's the perfect bag and shouldn't be missing from your wardrobe. You've wanted to buy a cross body bag for ages, but can't really afford it? Here are the best lookalikes.
Céline Medium Classic Box Bag: the most stunning lookalikes