If there's one thing that oozes summer like nothing else, it's got to be summer straw basket bags! Right now, they are everywhere again and true Fashionistas like Alexa Chung love them as madly as I do. That lady just knows what's good! Summer straw basket bags are very practical and instantly add a dash of summer to your outfit, even on more cloudy days.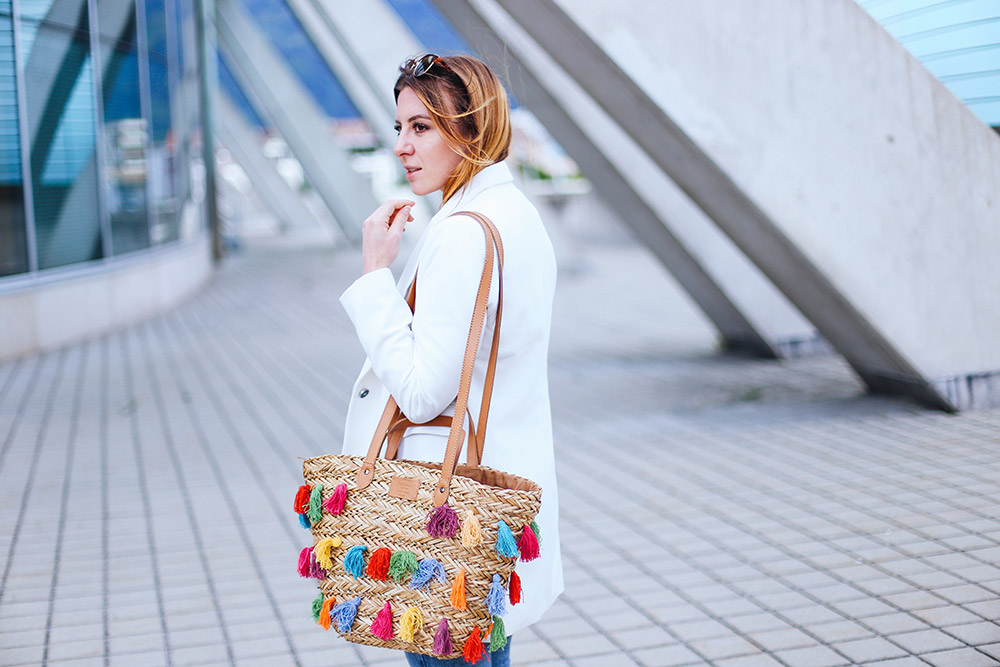 What's a summer must-have? Straw Basket Bags, of course!
Every season comes with it's fashion necessities but you can't really have a decent summer wardrobe without adding a cute straw basket bag to it as well. It's just that little something that enhances your whole look and brings a smile to you face the minute you grab it! As hard as it is to only choose one style, I figured, why not pick a few different styles for the beach and the city alike?! They are great paired with a sleek business look, add a playful touch to your favourite sundress and are really practical and easy to wear for fashion lovers for every age.
And let's be honest, you'll never find a bag as roomy as a straw basket bag. They practically fit your whole household, if you want them to and are great for shopping trips as well. Today, I want to show you 20 Lovely Summer Straw Basket Bags that I found online for you. The only hard thing left to do is decide on only one or two or a few. Ready?

20 Lovely Summer Straw Basket Bags!