Culottes are most likely the one piece of garment people love to hate or hate to love. As I already showed you multiple times on this Fashion Blog, there is no reason for such prejudice. This mid-length pantskirt-like fashion piece is extremely versatile which is why today's Trendreport is entirely dedicated to how to style culottes!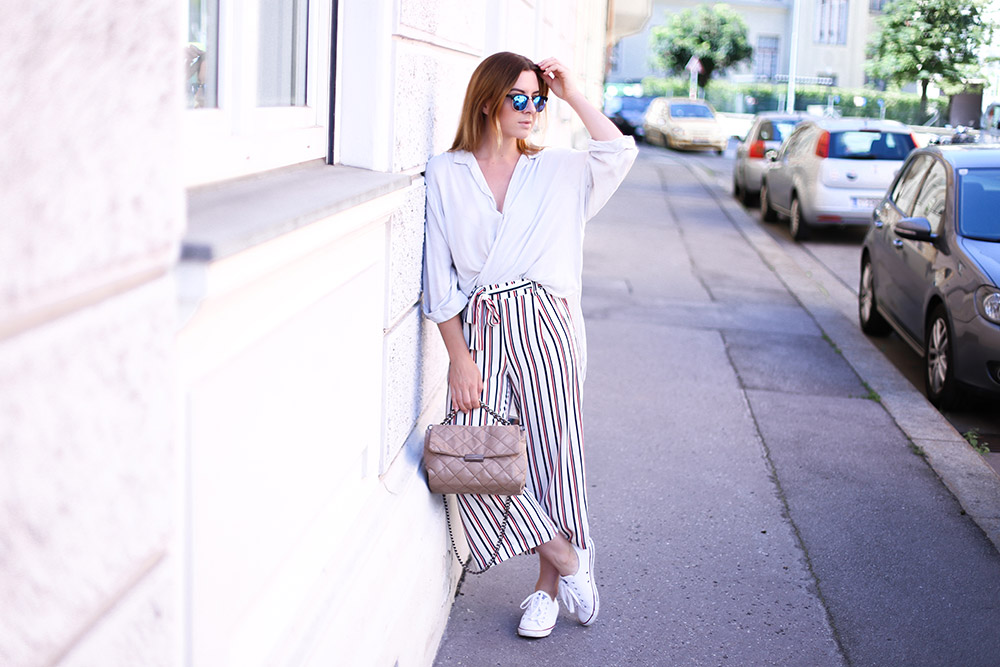 How To Style Culottes?
Why are skeptics so biased when it comes to culottes? Many claim that they are unflattering for even the fittest girl around, but a true fashionista knows how to style culottes in a fresh and surprisingly flattering way, to make those critics eat their words. Let's take a look at those styles and also how to style culottes for different occasions! Ready?

I already posted a little guide for you about the different ways on How to wear culottes?, which is where you can already find essential tips for a great culotte look. Namely, heels to visually elongate your legs and fitted tops in stark contrast to the wider cut culottes.
As always, if you like what you see in the mirror and you feel great in your outfit, it works because you make it work! Regardless of any guidelines. Action speaks louder than words, or in this case photos speak louder than me talking about fashion rules and I already showed you in many OOTDs how I like to style culottes in various ways. So let's have a run down memory lane, shall we?
There's the Sunny Feel Good Look, the Casual Versatile Denim Look, the Leather Look, a Take on Knit Look, a Simple Toned-Down Look and a Statement Palm Leaf-Print Look. Wow! Who says culottes are boring and hard to style? Still, I agree that today's range is far more impressive since it's without a doubt this season's must-have fashion piece!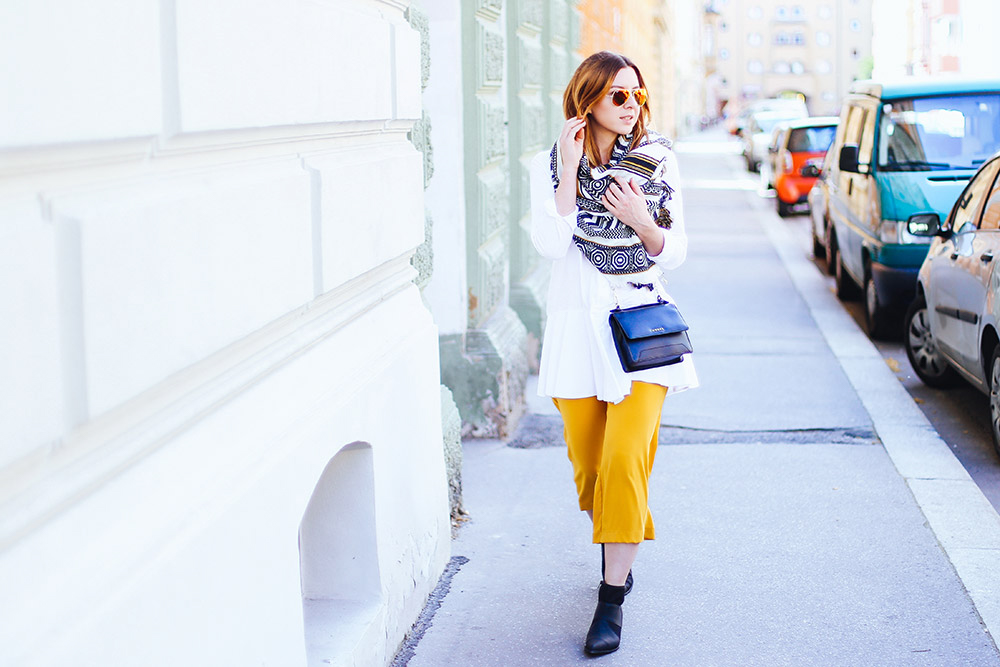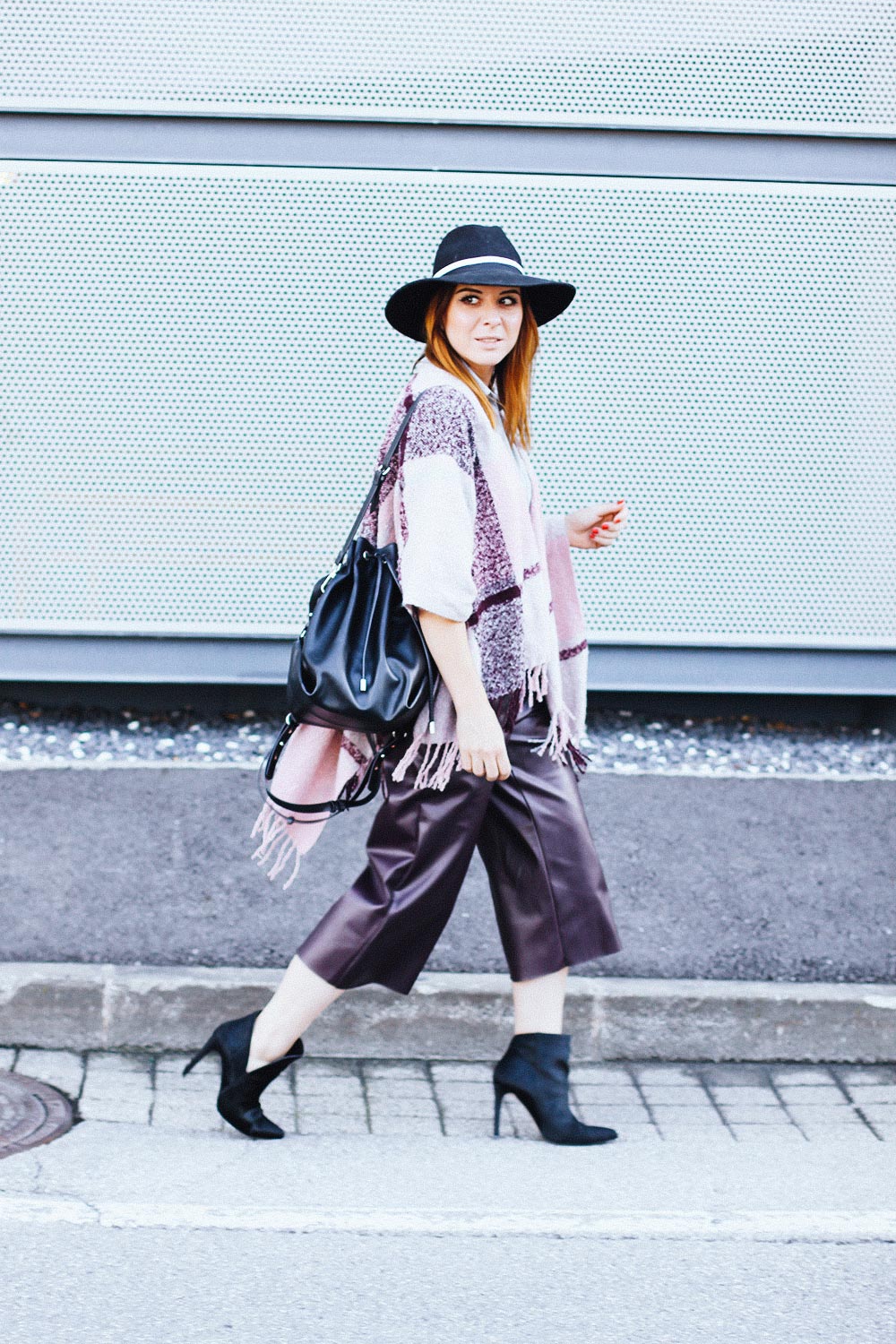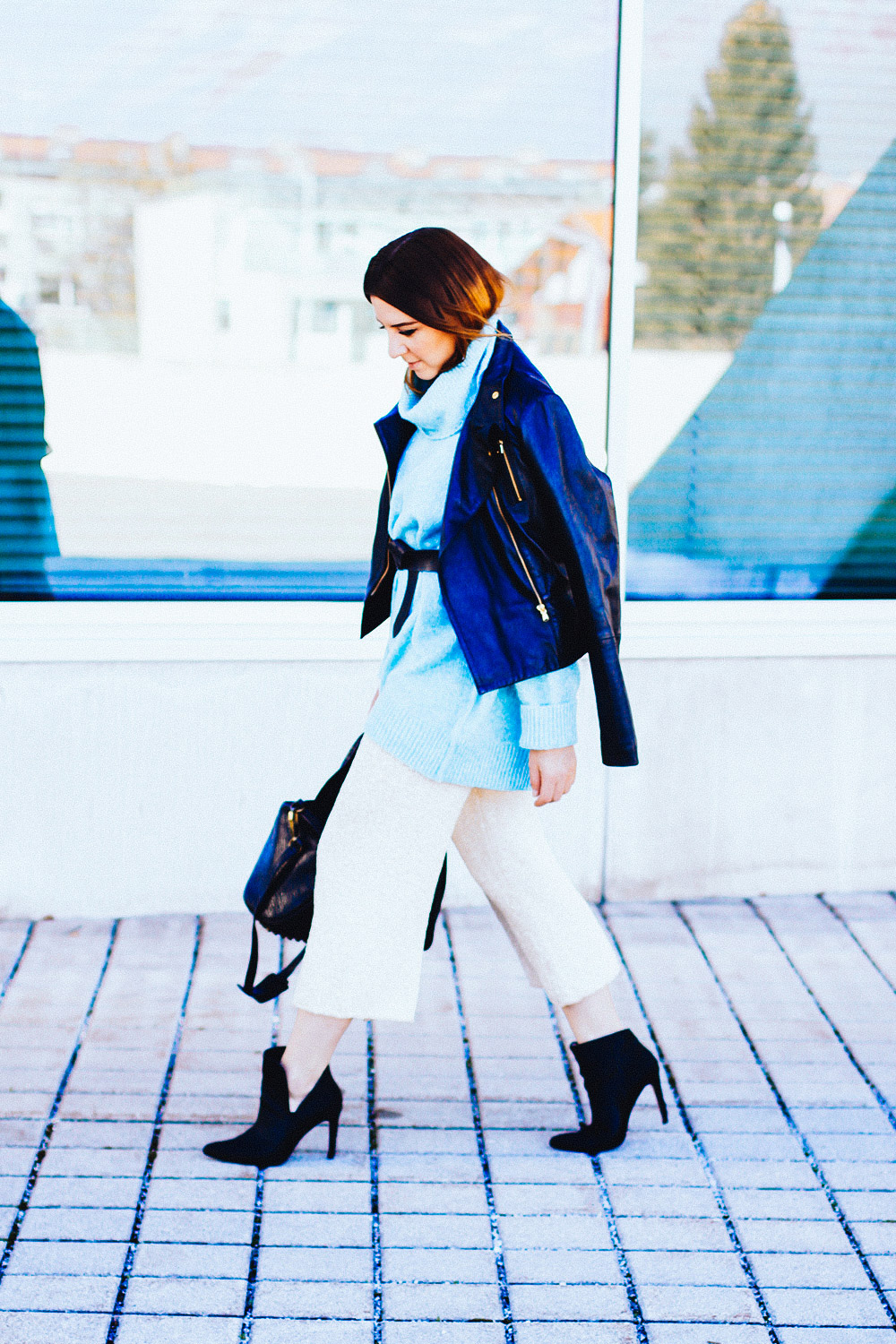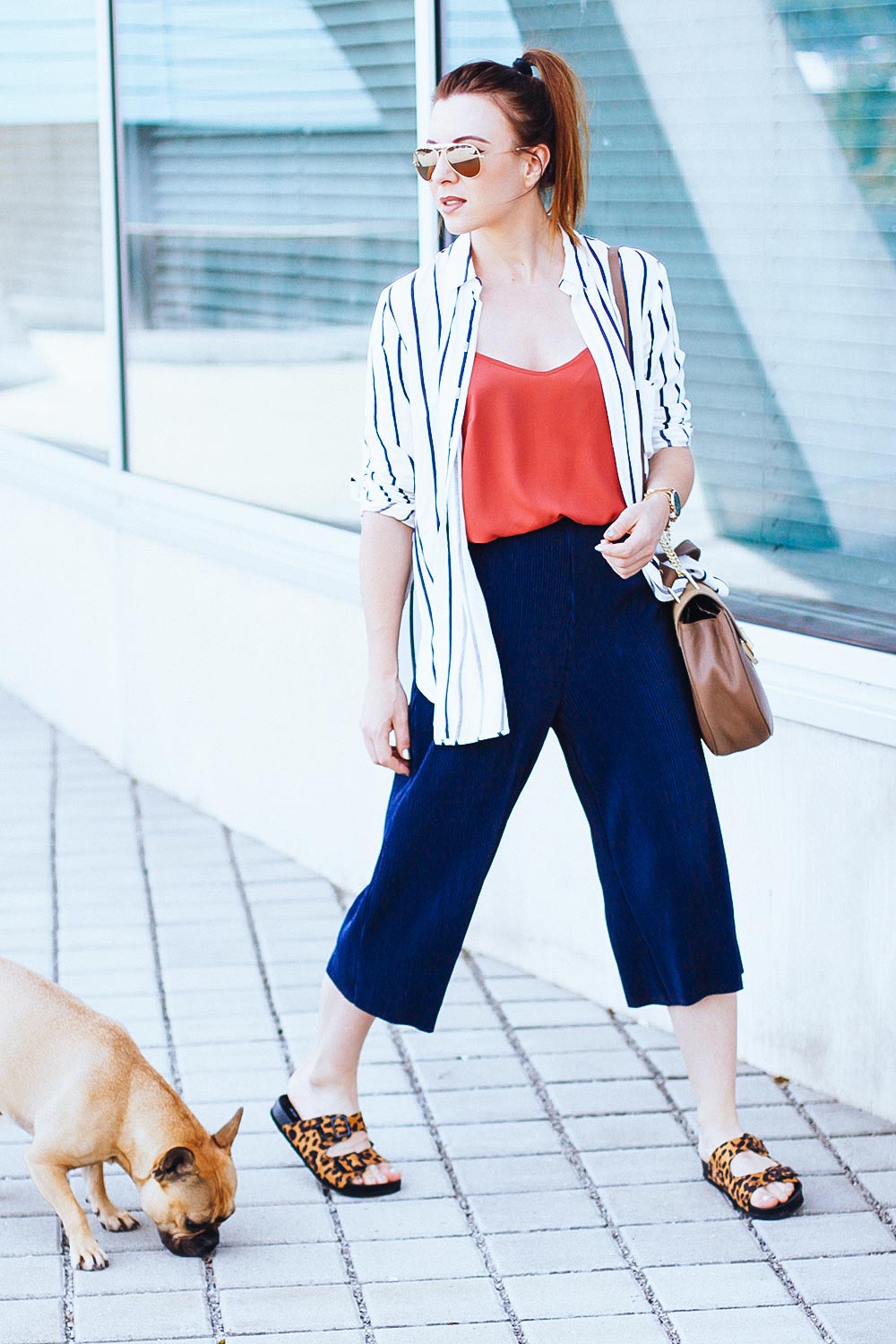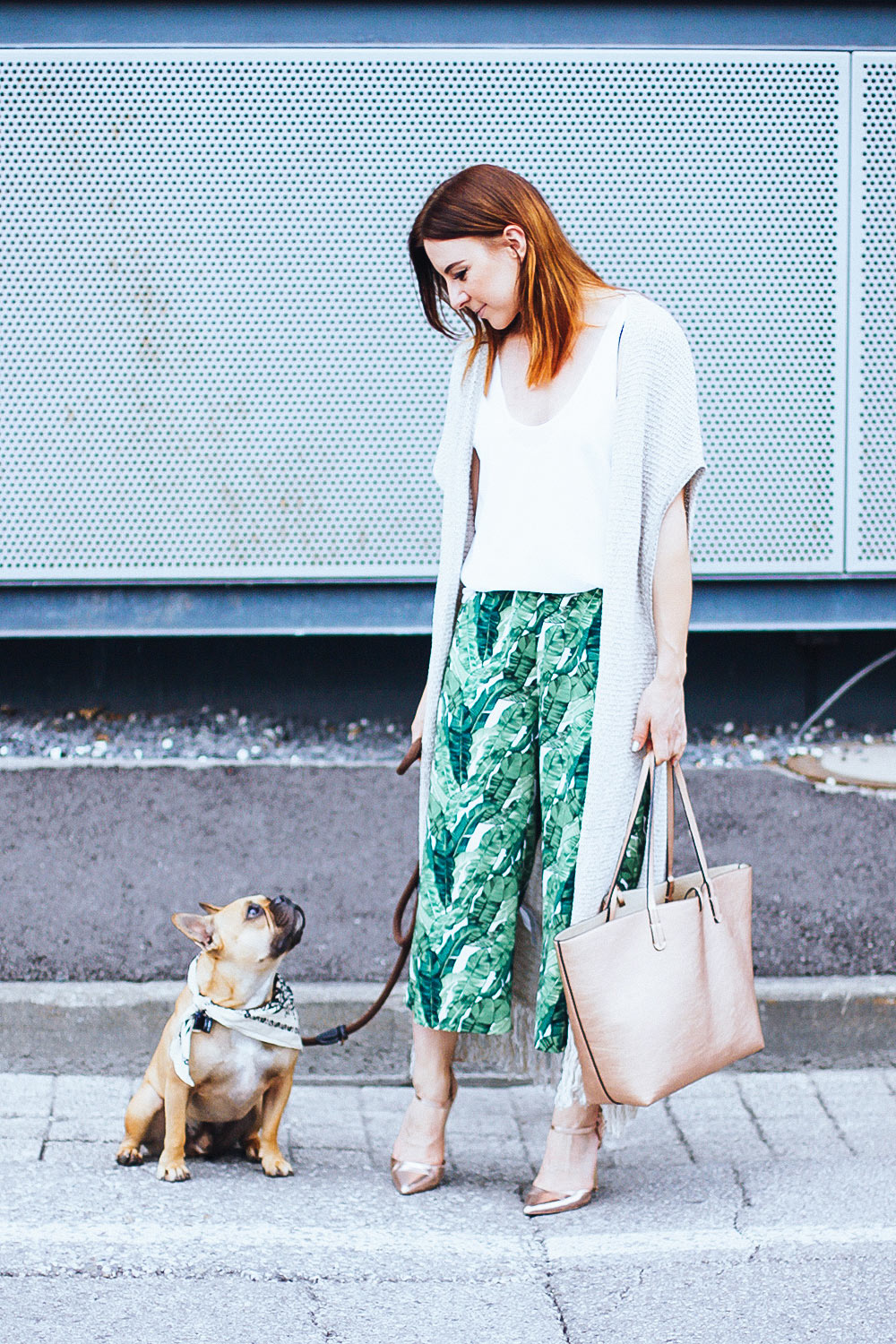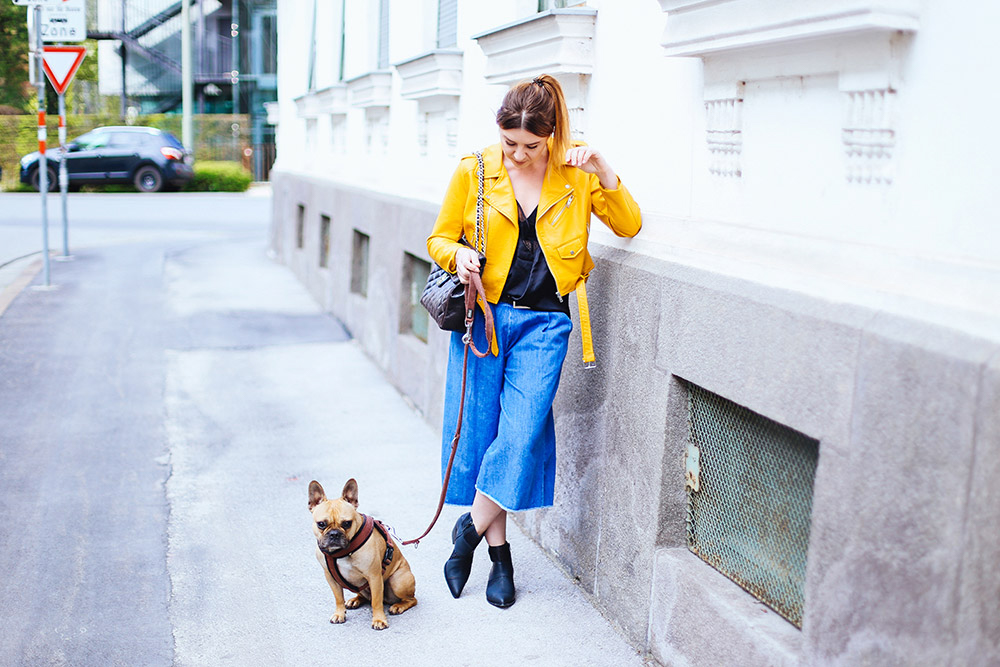 Culottes – More than just an It-Piece
Actually there's quite a long line of historic events to be found behind the now trendy culotte! The term "Culotte" stems from the French word "Cul" (= butt) and was used to describe men's knickerbockers in the 17th century. After the French Revolution, women used that term for a new type of skirt that was sewed-in in the middle. That's what we know as pantskirts, today.
Back in the days it wasn't appreciated for women to dress that way and caused quite a stir at first. Over the years, pantskirts grew popular as sportswear, especially for horseback riding and cycling for women in Victorian times. Still the emphasis was on making it look like a skirt but being more comfortable while being active.

Fashion Designer Elsa Schiaparelli
In 1931, Fashion Designer Elsa Schiaparelli decided to break with that tradition. She designed a modern pantskirt, which was a far cry from a simple sportswear piece. She even went out wearing said pantskirt herself and people were not pleased to see a woman publicly wearing disguised pants at that time.
Her critics claimed her design was way too masculine, provocative and just plain ugly. That kind of public shaming went as far as women getting arrested for publicly wearing her creations. Can you believe that?
How To Style Culottes – Feminine or an Eye-sore?
Nearly 100 years went by and even though it's completely legal now to wear culottes in public, the so-called fashion police is not so sure if it should be that way. Not feminine enough, an eye-sore, unflattering for the female body, just plain ugly, etc. – the critics stand in line with those in earlier times but if you take a closer look, there really is no reason for all the hate on culottes.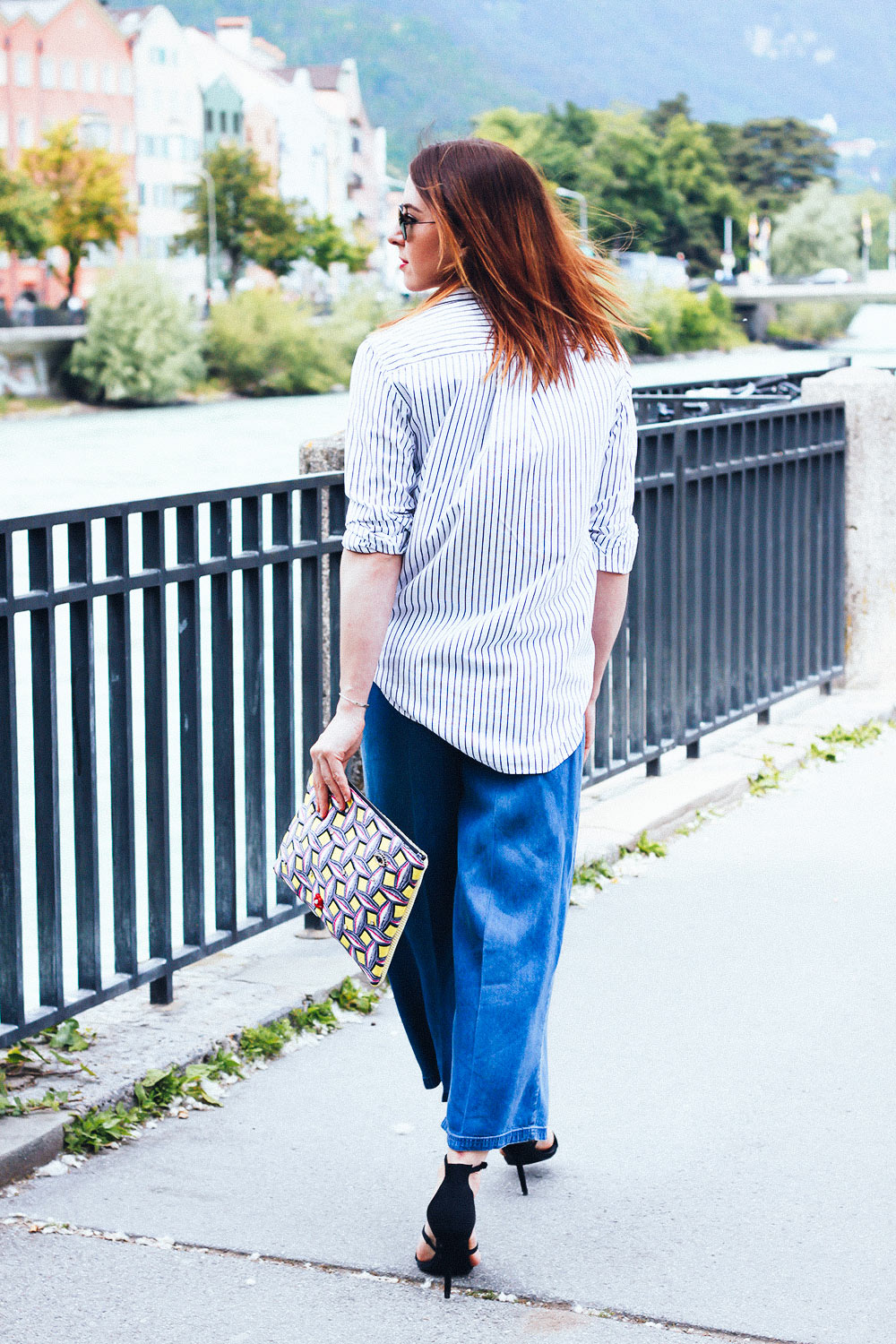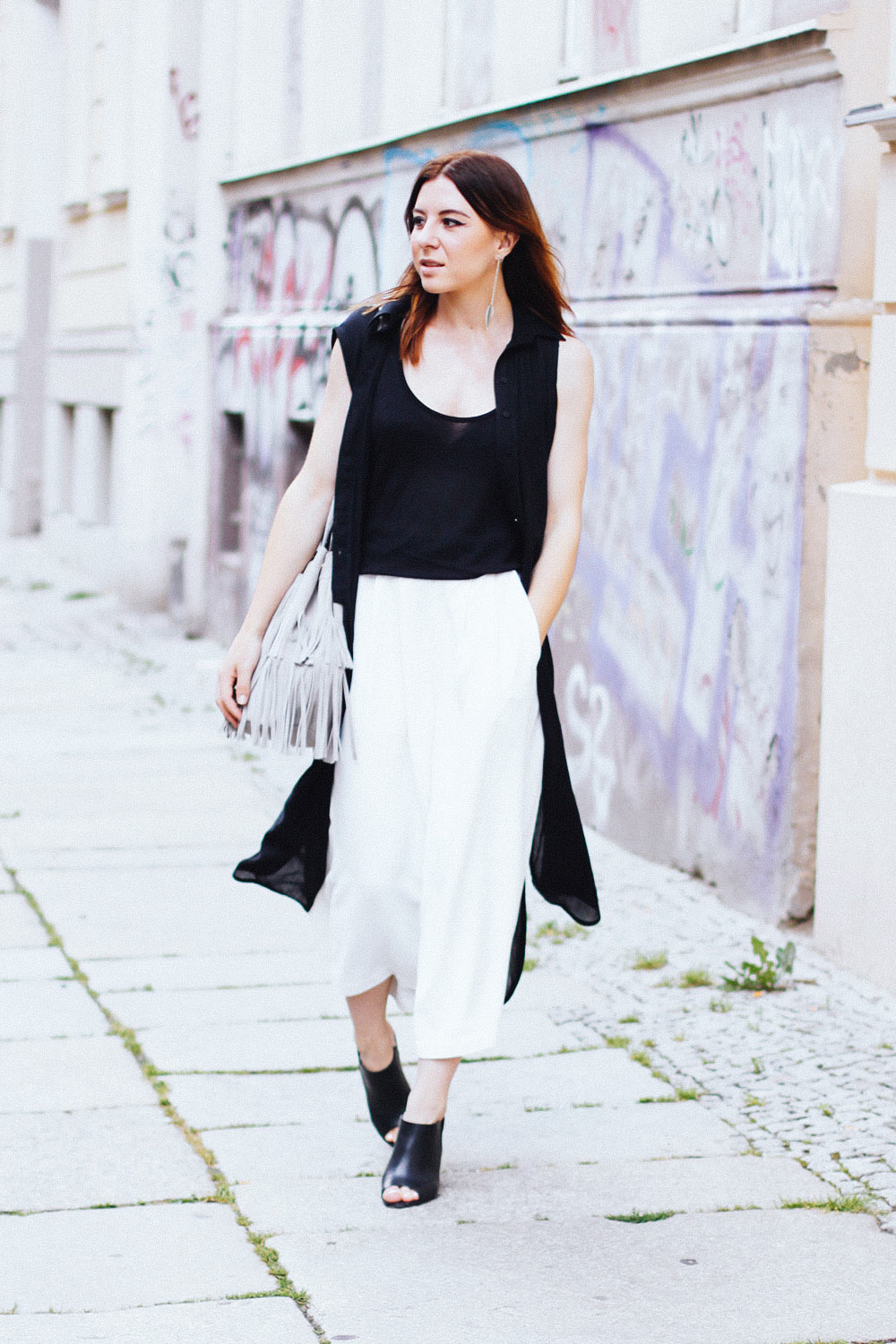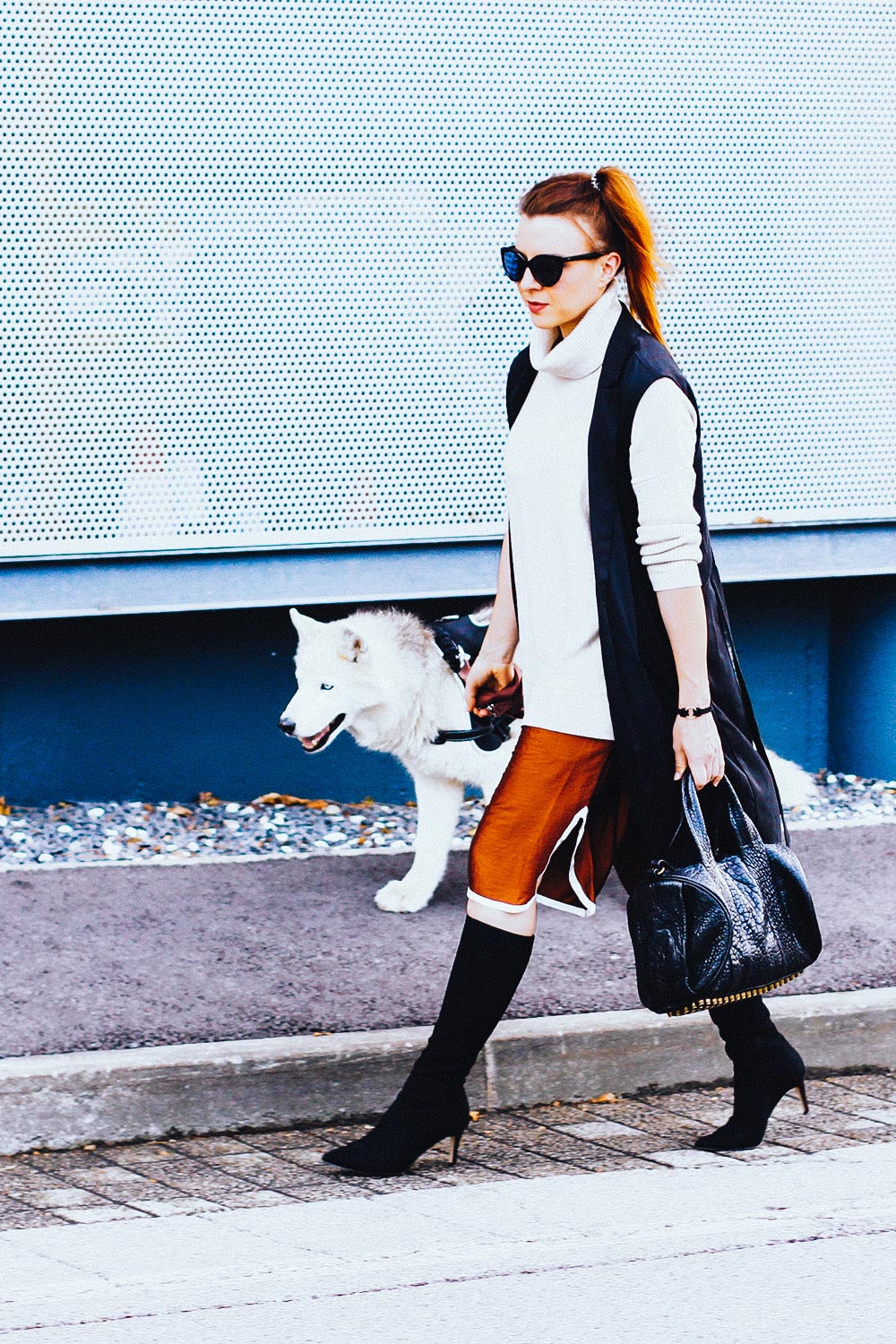 How To Wear Culottes Today
When broken down to style and cut, the culotte has the same silhouette as a widely cut mid-length skirt. Surprisingly, no one has issues with that one!
Culottes offer a variety of different ways to wear them, are more practical to wear and can be more comfortable to wear, as well. The different culotte styles work for every occasion – business look, party outfit or after work events alike!
A more simple example in modest colours, paired with an oversized blazer, a nice blouse and heels makes for an amazing work outfit. Also a cozy date in the park works with culottes as well. I'd pair them with strappy ballerinas or more comfortable sneakers, a cozy top and a leather jacket for instance.
Many of you may still think that culottes only look flattering on tall and skinny supermodels, don't you? No! I honestly think everyone can wear culottes and style them in a way it works for their body type. Period. Sometimes it's more a question of bravery, stepping outside of your own comfort zone to try out something new and of course at first, to find a culotte that works for you. For some it might be a wild print, for others a bold colour or a more pastel-coloured version. Anything goes, really!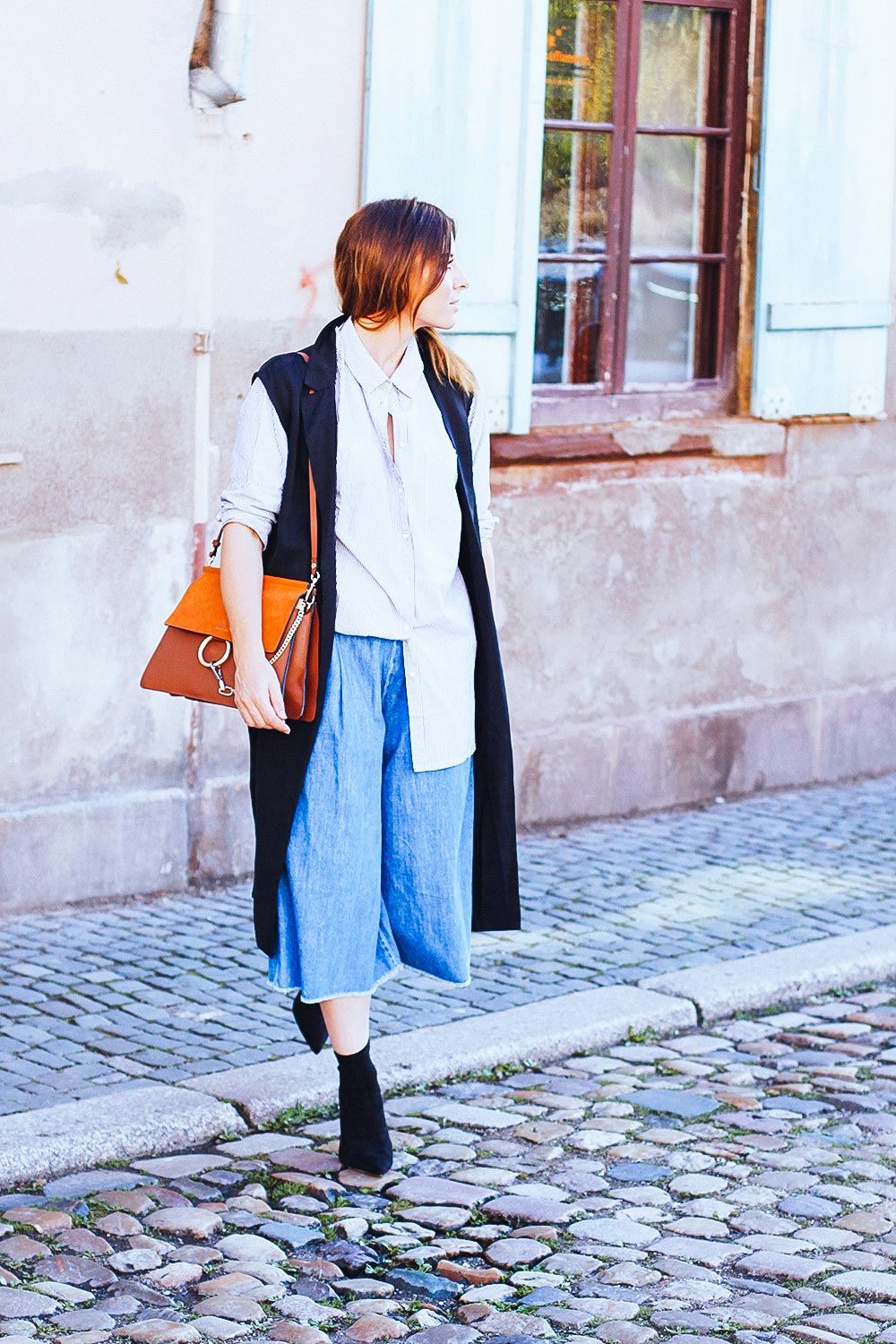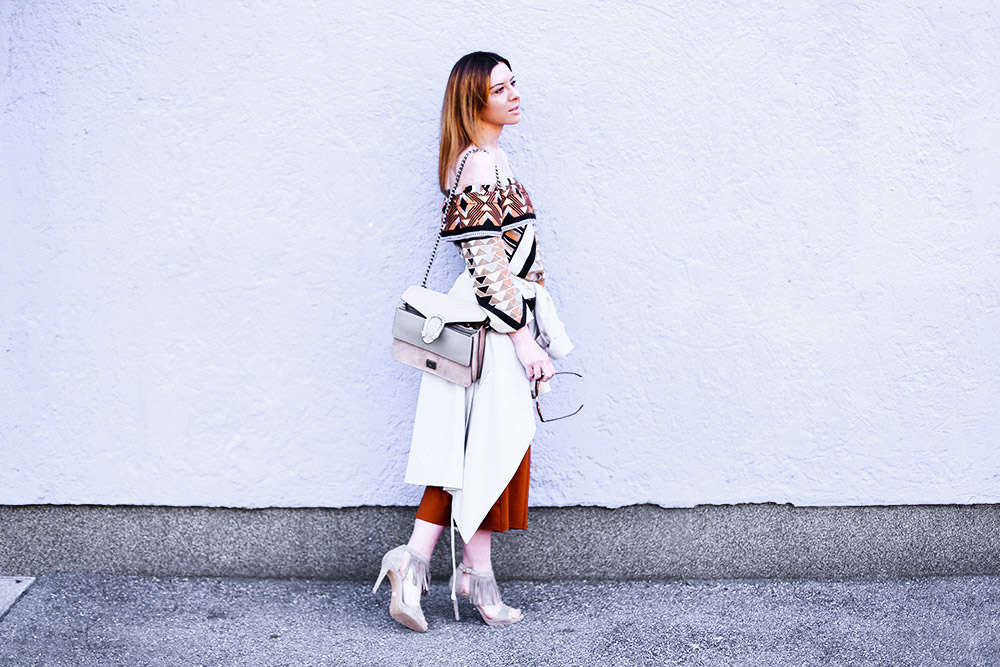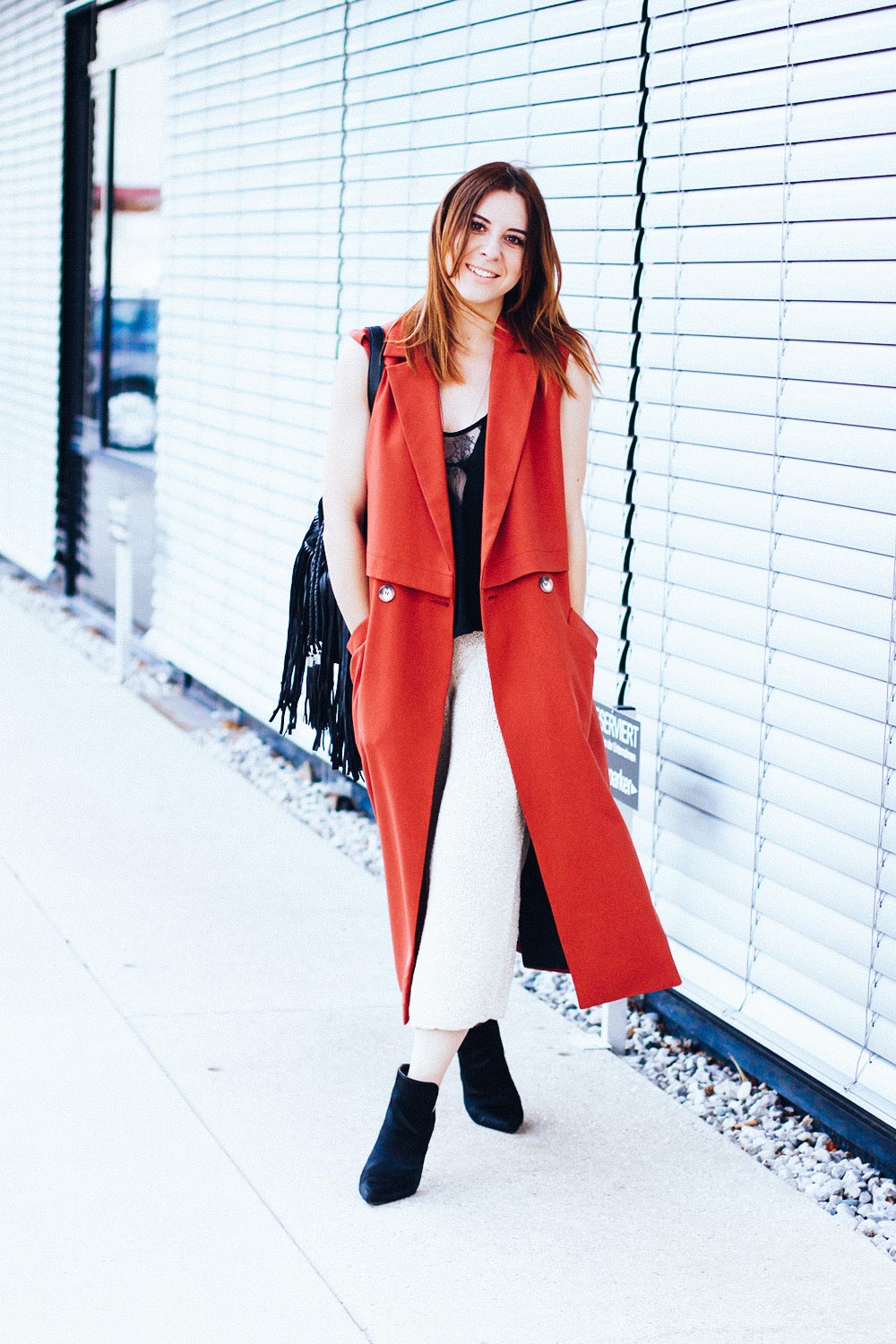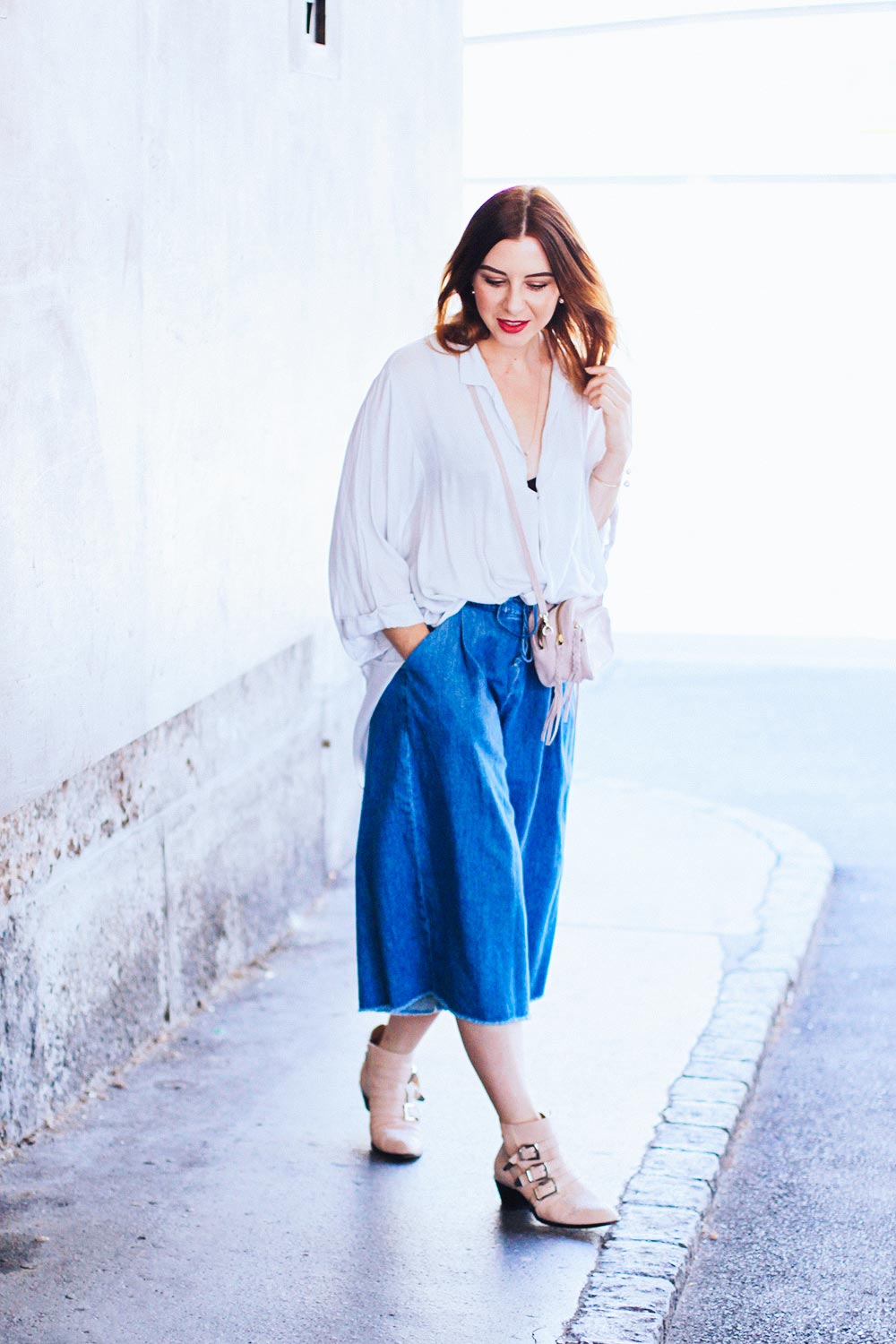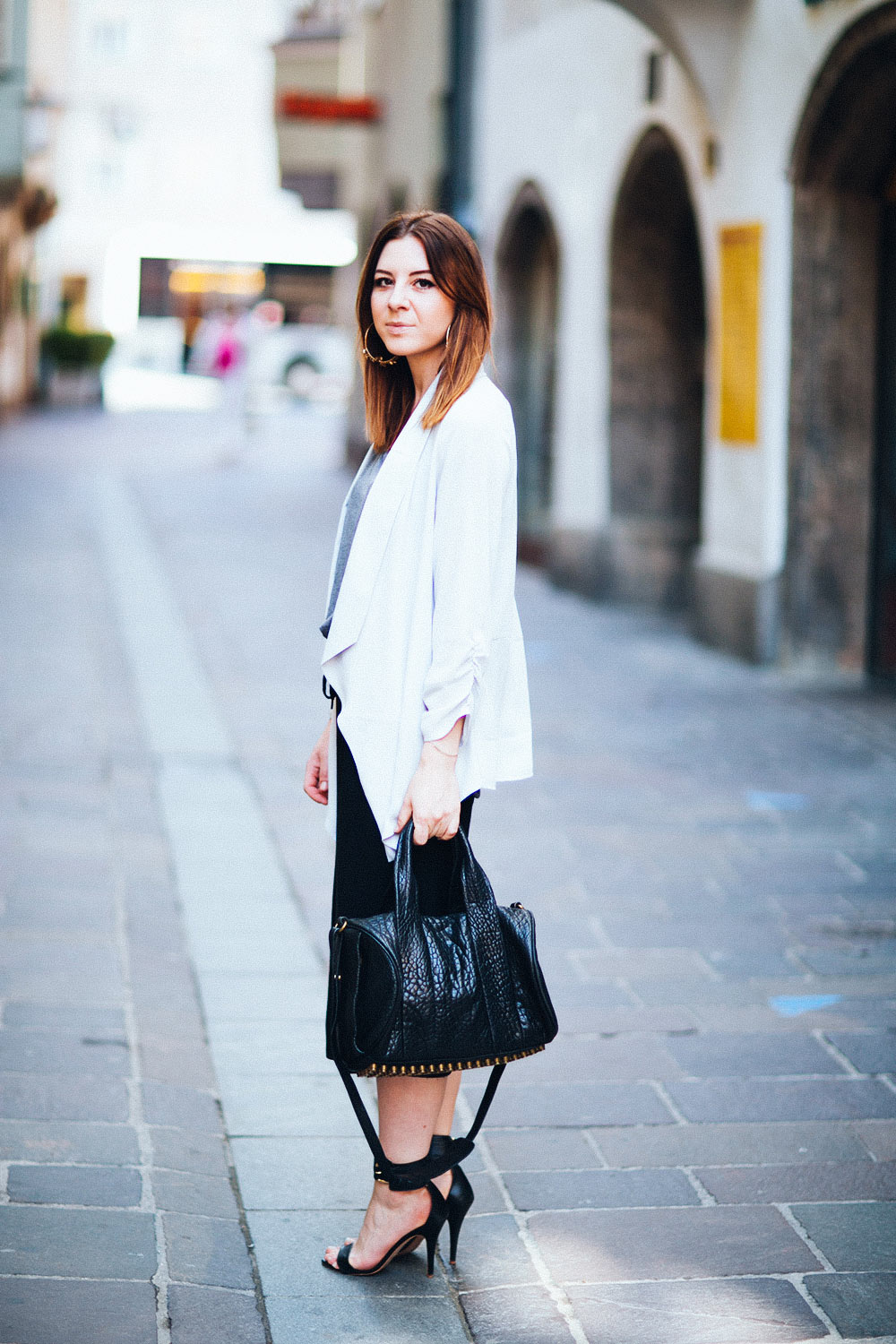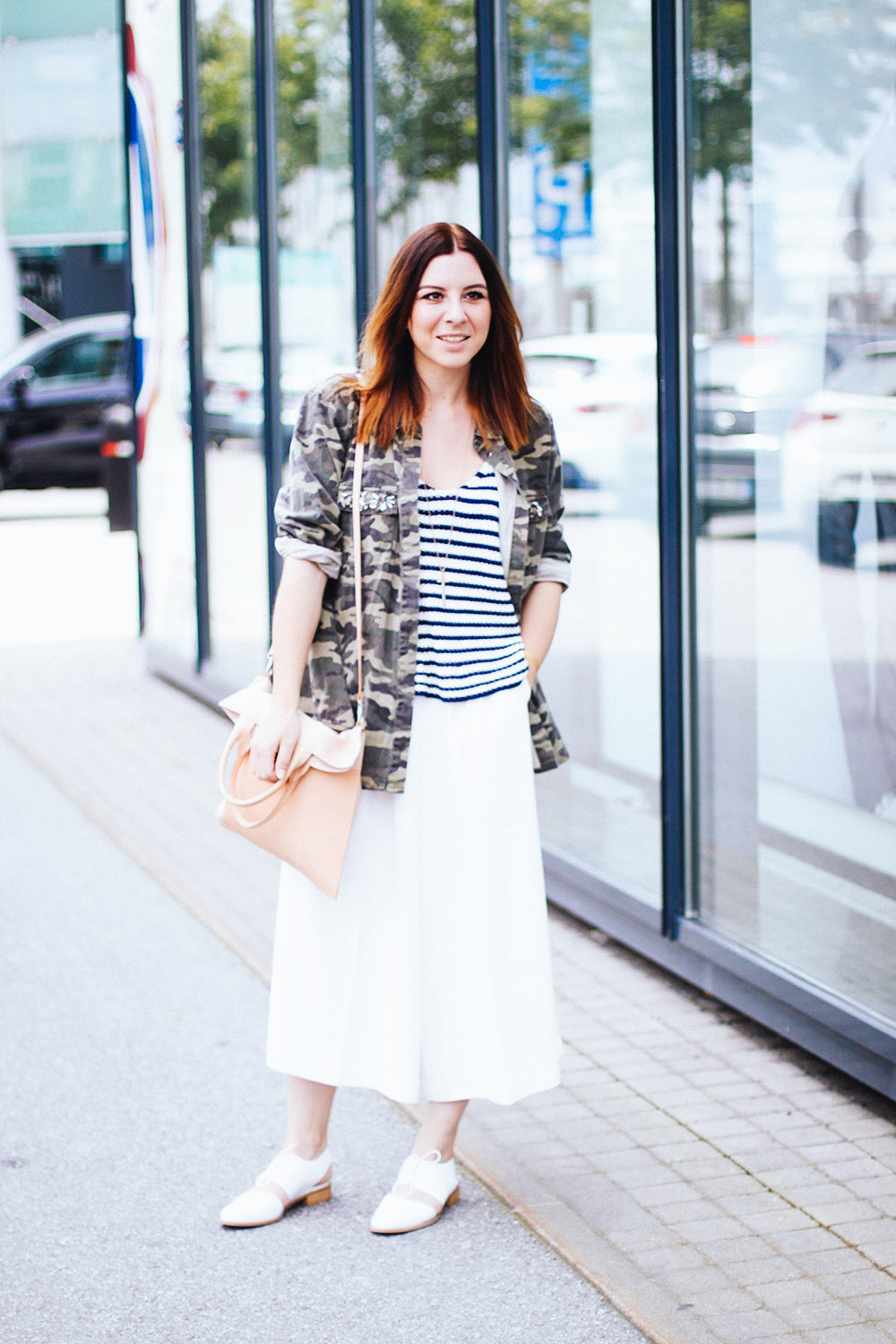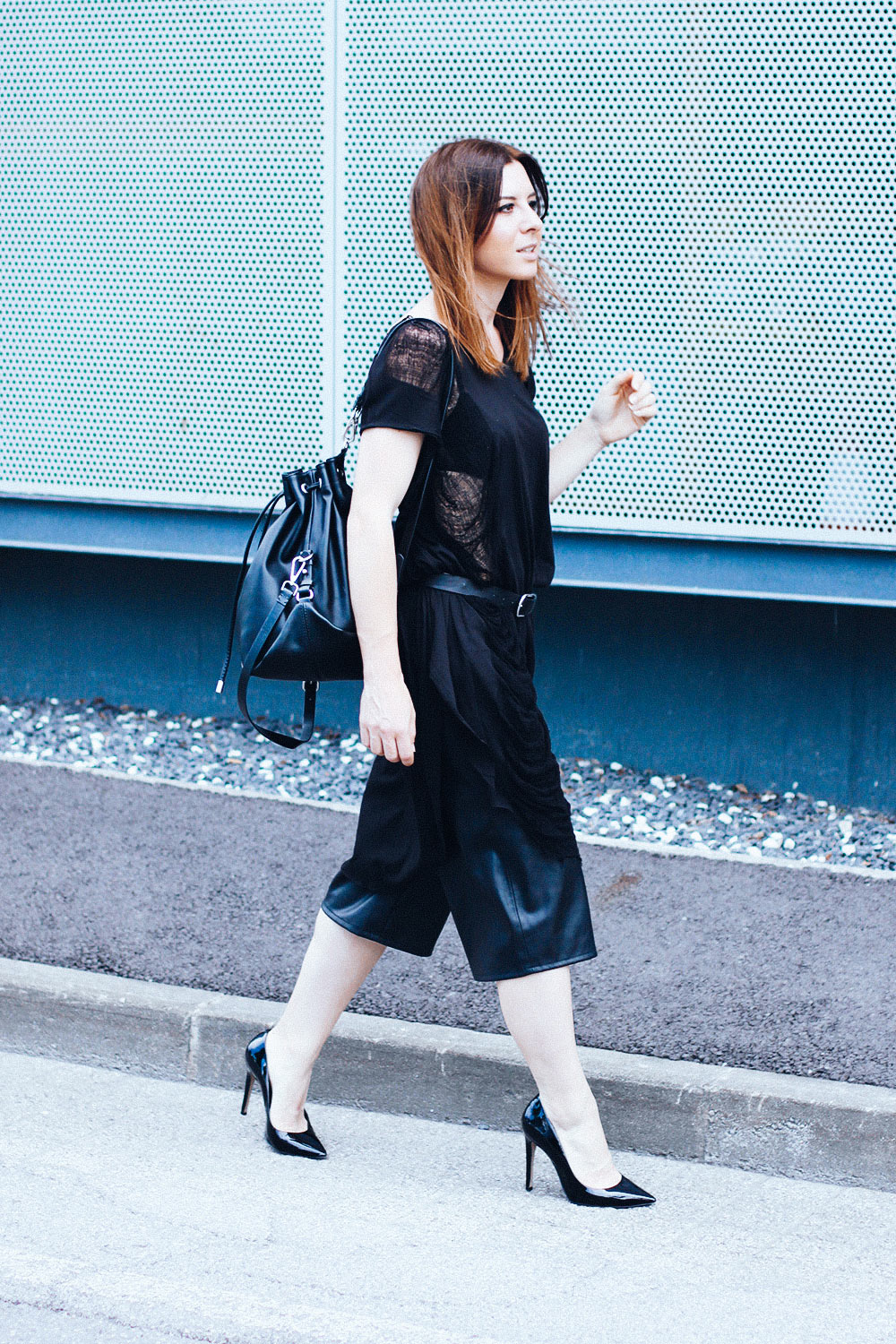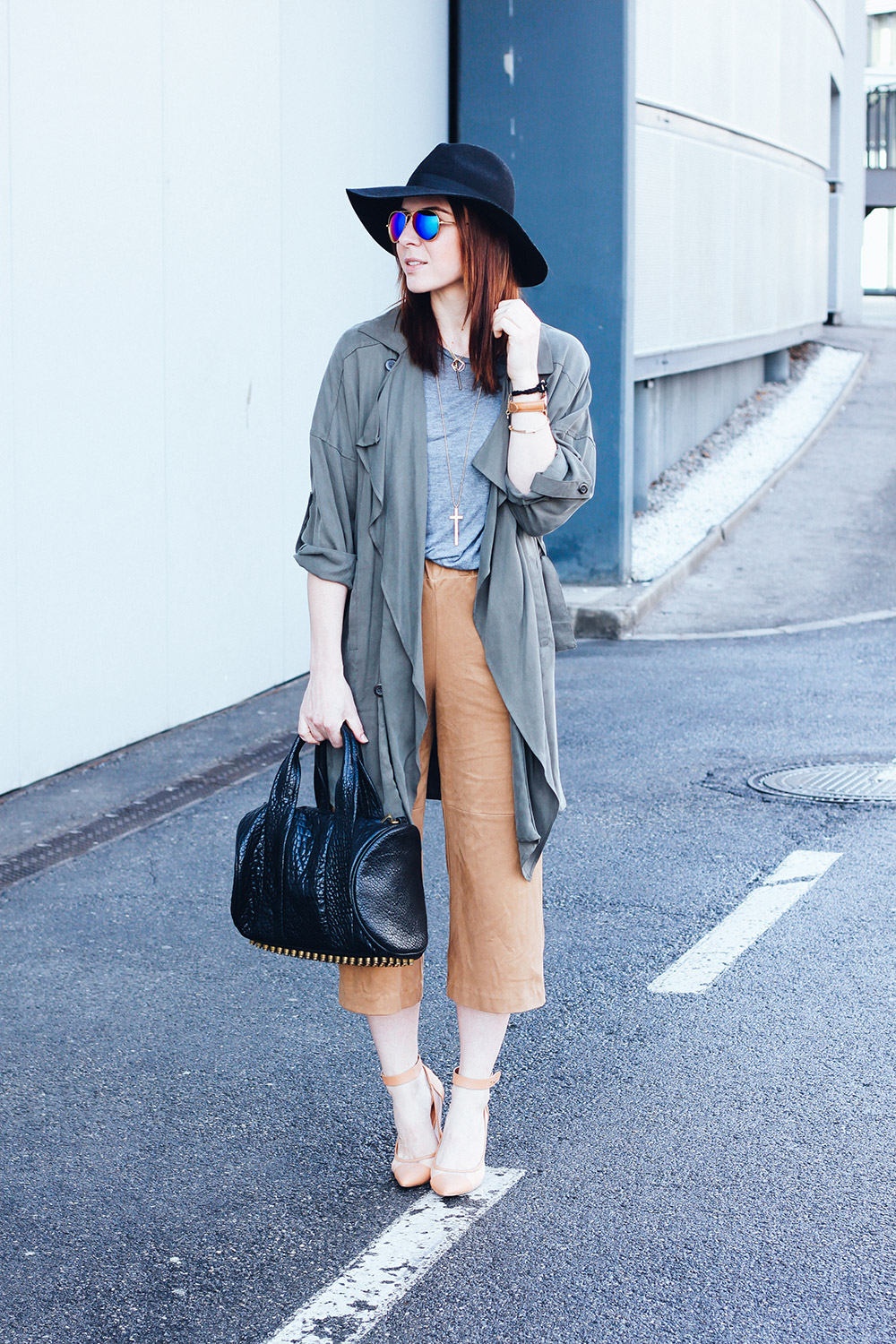 How To Wear Culottes – My Shopping Tips