Shopping a style you've seen on a celebrity doesn't have to expensive. Need proof? No problem! From now on I will regularly provide you with exciting "Get the Look" articles – shopping tips included of course! So let's start with fashion icon Olivia Palermo, one of my favourite sources of inspiration when it comes to fashion and styling. Let's start with Get the look Olivia Palermo!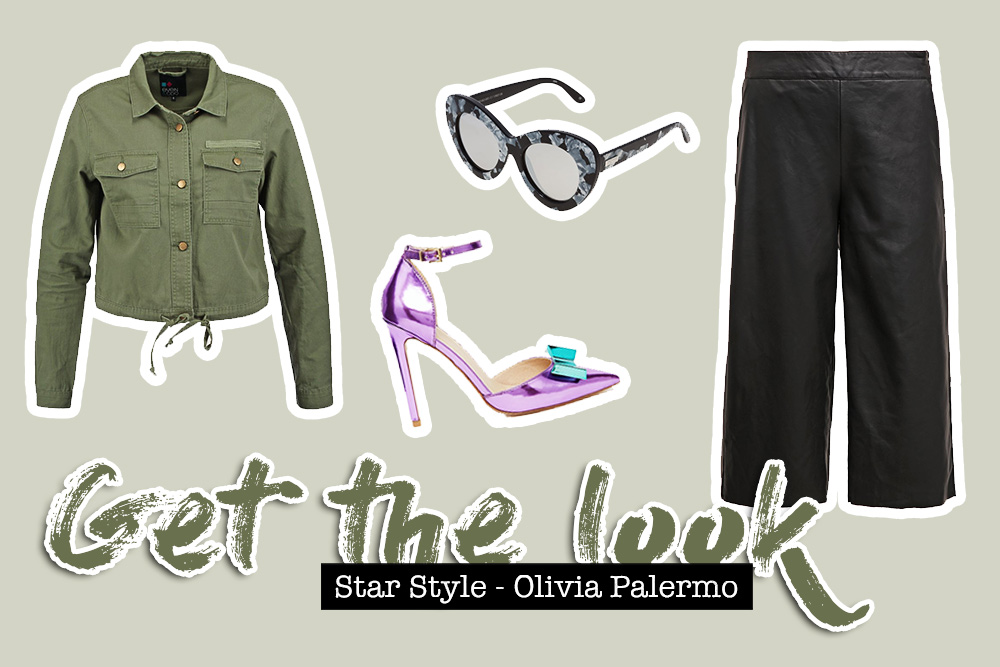 Get the Look Olivia Palermo
What I like most about her style is that it's usually suitable for daily use too. Even when she's attending high-class events such as international Fashion Weeks. Today I have chosen an Olivia Palermo outfit that I would like to wear sometime too. In this picture she's wearing loose-fitting leather trousers, a khaki jacket, a turtleneck jumper and jaw dropping high heels. How do you like Olivia Palermo's outfit?
Black Leather Trousers
Olivia's trousers remind me of black culottes. As an alternative you could also wear faux leather sweatpants.
Khaki Jacket
You should definitely go for a rather light and short Parka here. A loose-fitting shirt in the same colour would work too though.
Black Polo-Neck Jumper
Underneath the khaki jacket Olivia is wearing a simple black polo-neck jumper. You cannot go wrong there. It's quite warm outside? Just leave out the jumper and the outfit will still look great.

Just click on the pictures in the slideshow and shop the Celebrity Style in a flash.
Sunglasses
As you can see, Olivia isn't wearing a purse here; therefore, sun glasses are allowed to stand out. You'll find similar sunglasses by Quay or by Le Specs.
Eye-Catching High Heels
What's completing Olivia's look? A fabulous pair of eye-catching high heels. Olivia made a bold move and went for shoes in gold and purple. To be honest, it wasn't easy finding an alternative, but then I decided to show you a lovely pair of purple heels and one in gold too. Both would go great with the rest of the outfit!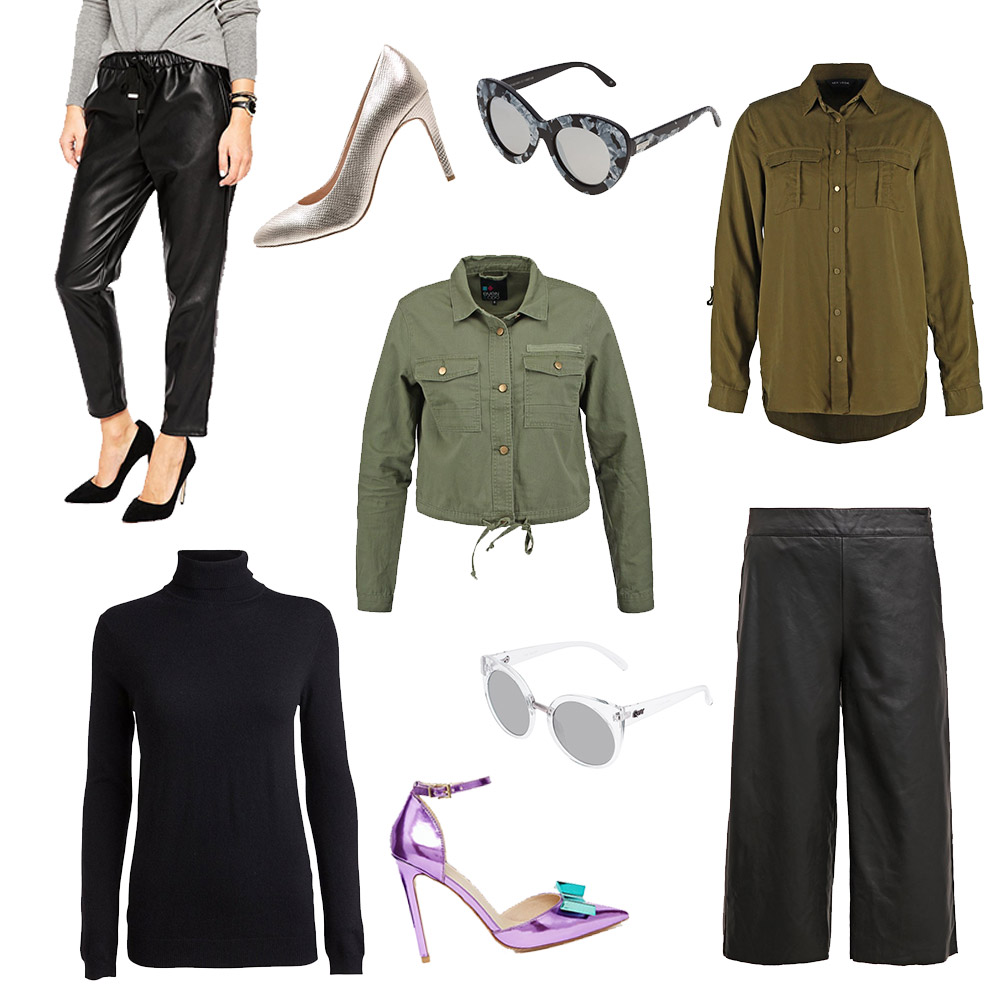 Press images via Asos and Zalando.