The Chanel Two-Tone Slingback Pumps – also known as Granny shoes – clearly had a come-back in the fashion universe lately. My Instagram feed was flooded with outfit photos along those shoes and it was just a matter of time until online shops presented their very own version of Lookalikes. So, I took one for the team (as usual) and browsed the online sources to show you the best, cheapest and prettiest takes on the original Chanel Two-Tone Slingback Pumps. Ready?Have fun clicking through and maybe find your favourite pair?!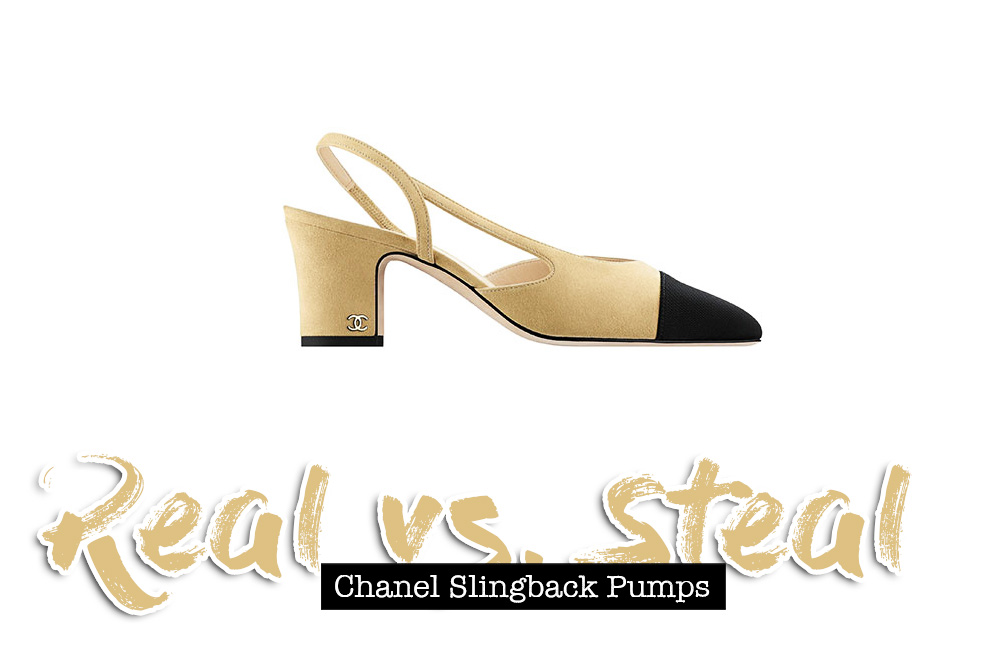 The Original Two-Tone Slingback Pumps from Chanel
Real vs. Steal: Chanel Two-Tone Slingback Pumps
A true classic and basically timeless as recent events clearly showed, Chanel not only stands for impeccable quality but also for quite delicate price tags, not affordable for everyone. Today, I like to jump in with a personal selection of my favourite lookalikes. Just to be clear: Lookalikes are very close to the original design but won't copy the brand's logo since that would mean it's a fake that can be sued by law. The medium-height heel is suitable for every day and works well for the typical office look but also for an edgier outfit – think of ripped jeans and t-shirt.

The Best Chanel Two-Tone Slingback Pumps Lookalikes