It's time for the second look from my trip to Lisbon. Remember: My first Look also featured those black leather trousers as well as these white sneakers. Just check out my Lisbon Travel Diary or my Follow Me Around! This Trench coat Outfit was shot at the Castelo de San Jorge. It was pretty windy, sunny and rainy all at once. Perfect Fashionblogger conditions, if you ask me.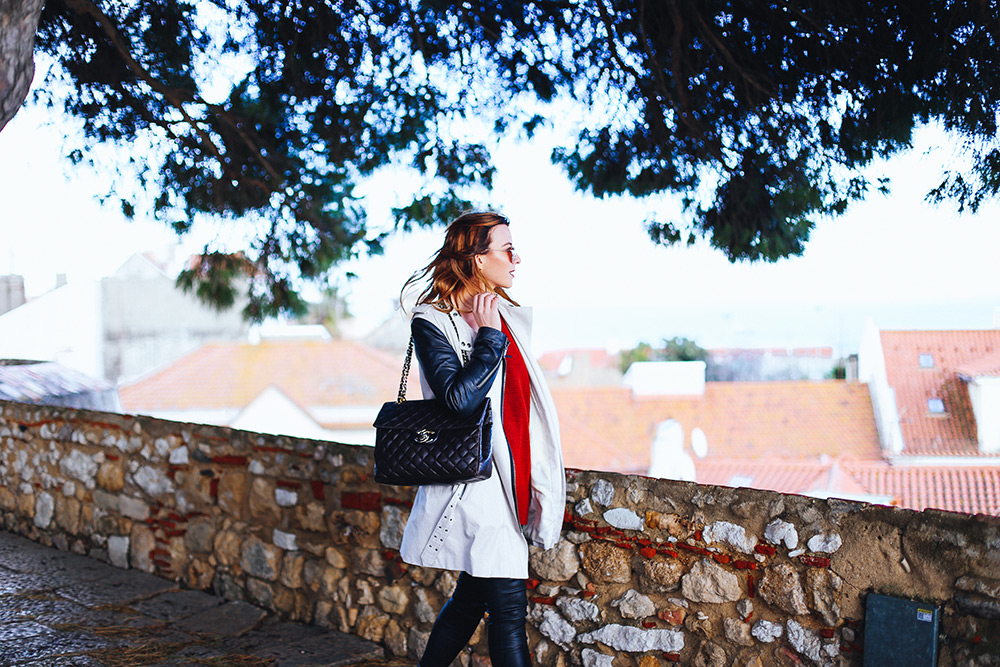 Trench coat Outfit with white sneakers and leather trousers
This pair of sneakers and the jumper are from Mango, which I purchased just one day prior to our photoshoot. And of course, I had to wear it as soon as possible to share it with you guys. Old habits die hard, if ever!
The white sneakers sport some red details on the back and some fringe on the front which you could also remove if you like to – 2 in 1, if you will. The red v-neck jumper was love at first sight and works perfectly with the sneakers, don't you think? Thanks to Sarah, the perfect red lipstick was added to the mix!
How to wear a trench coat: With Leather and Knitwear
It didn't take to long to bring out the beloved trench coat with leather sleeves again. I got this one around three years ago in Paris and pretty much neglected this gem during the last year. For whatever reason, I shopped my stash and I am now smitten once again. Definitely on my Must-Have List these days! It's such a chic piece, keeps me at least a little bit warm and is extremely versatile as most trenchcoats are. Win, win!

Personally, I think everyone needs a trench coat. It can either be the classic beige one or a more colourful version. I own two of those multitaskers, one in beige and one in black which I already showed you here on the Fashion Blog.
I even own a short beige trench coat from Orsay and think I might add another to the family in either blue or grey as soon as I spot the right one I can't resist. A trench coat is such an effortlessly chic coat which easily makes a whole look – either chic or casual. Anything goes, really! How do you like my trench coat outfit?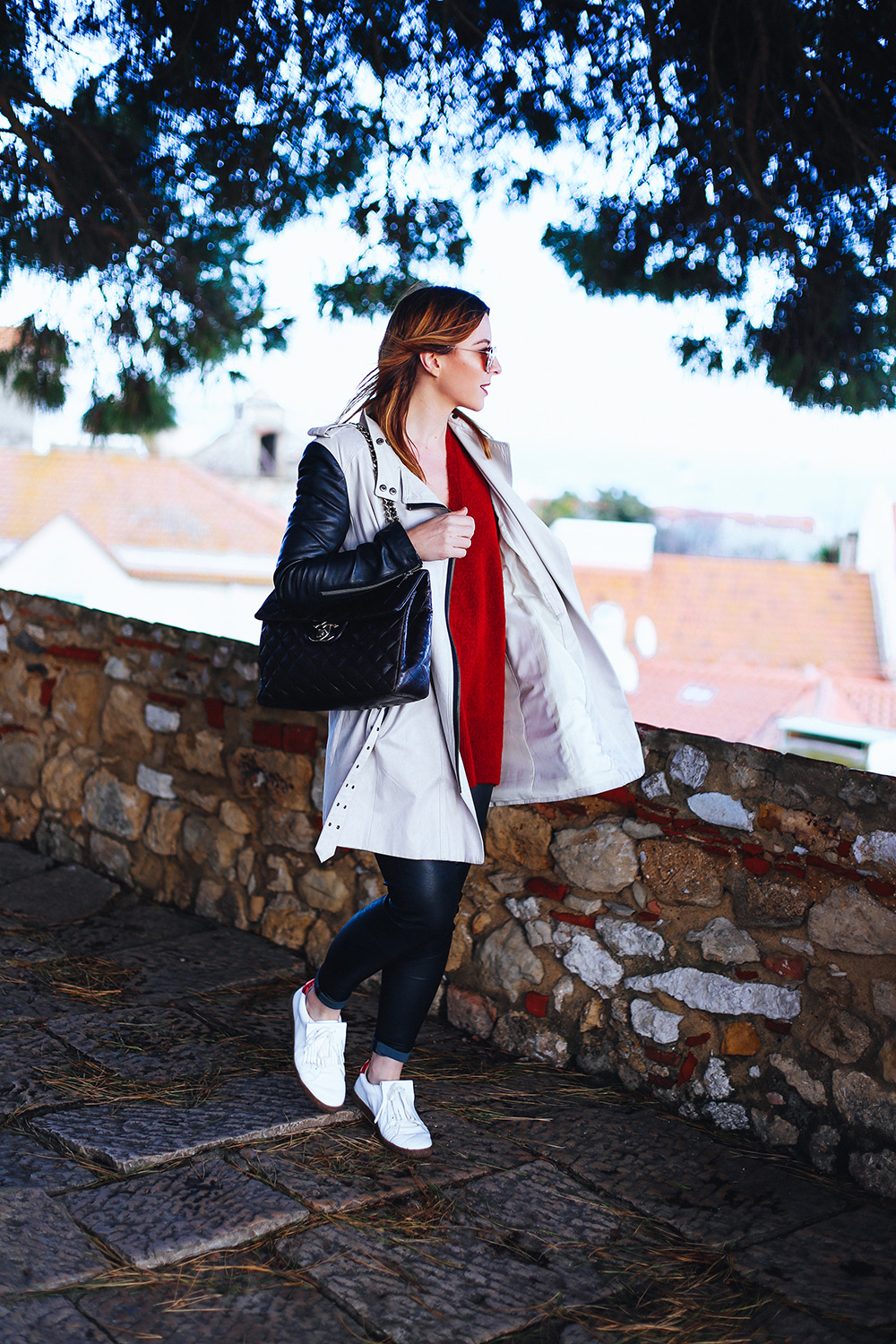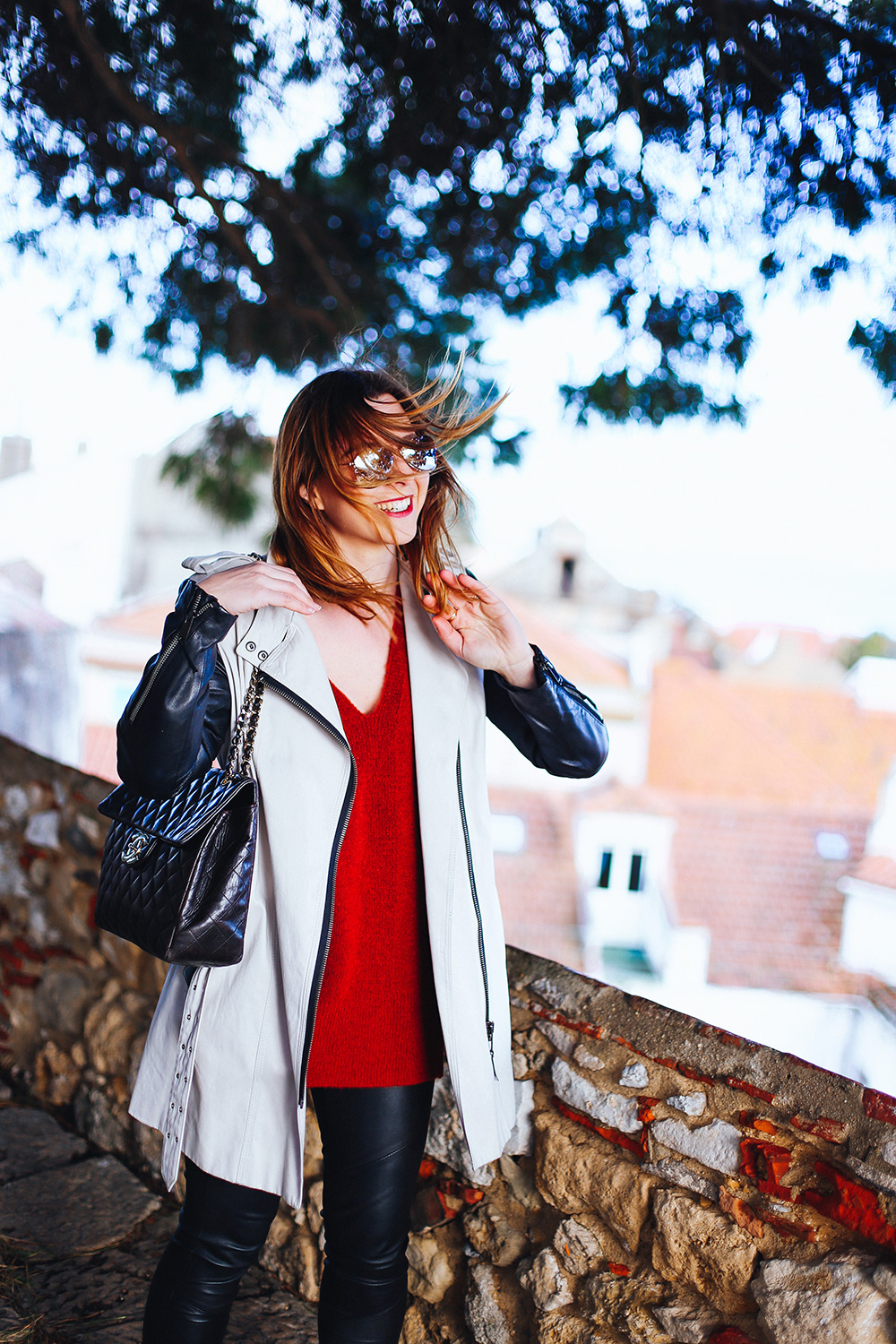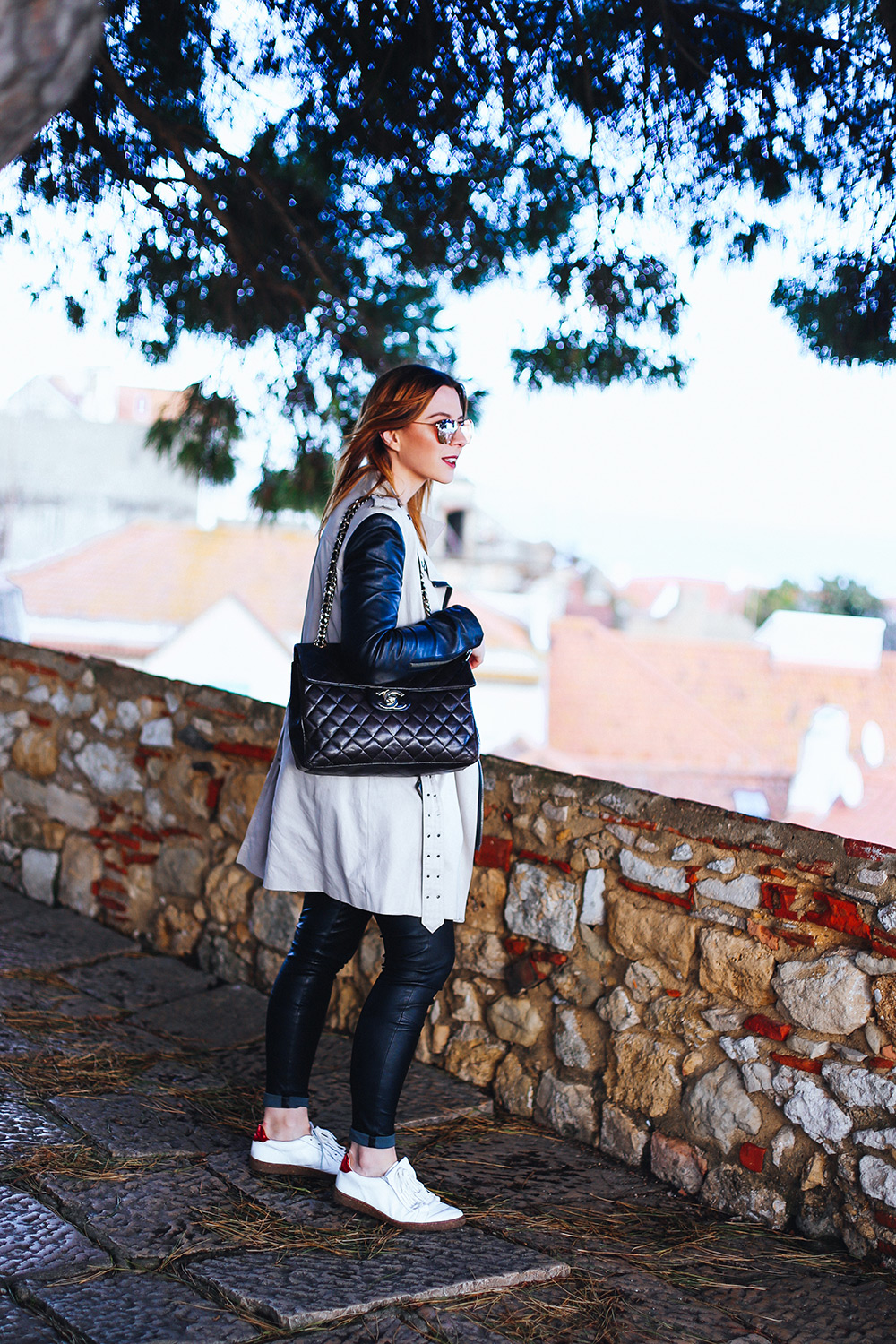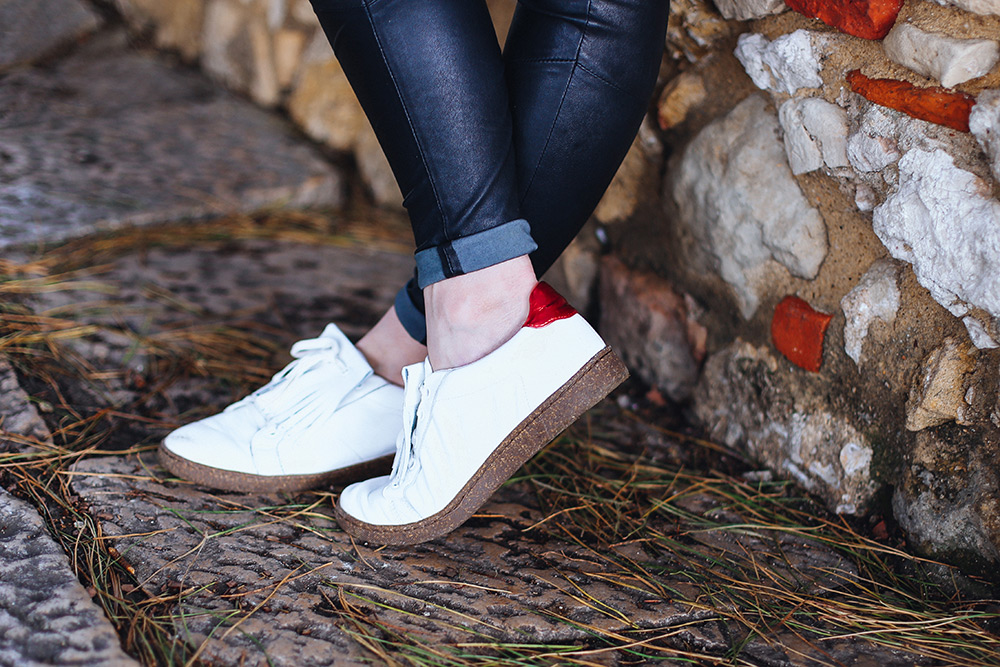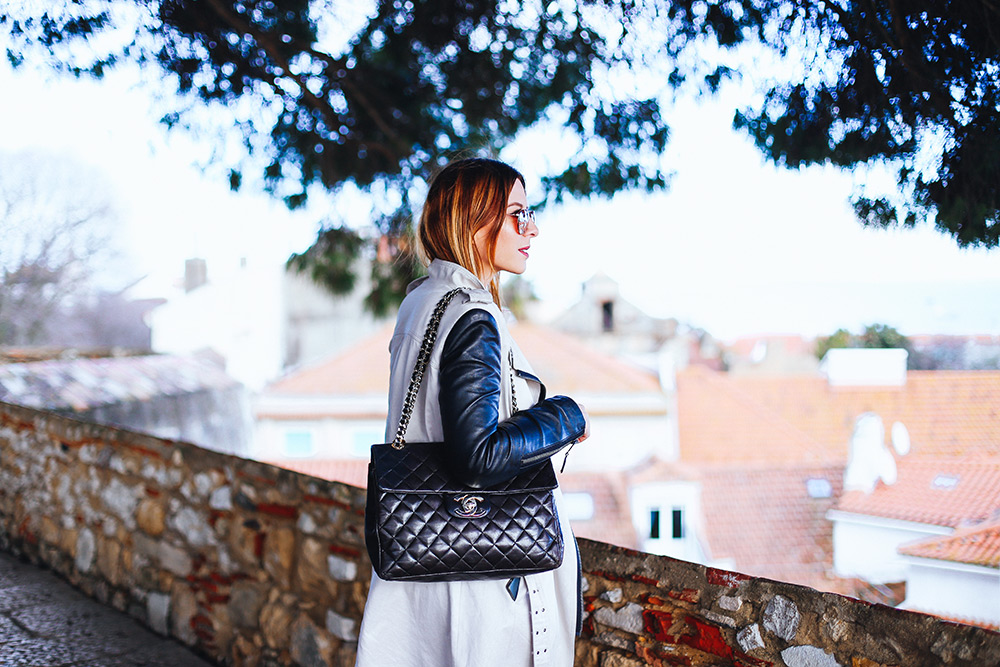 Sneakers: Mango // similar here white sneakers
Leather trousers: Y.A.S. // same here black leather trousers
Jumper: Mango // same here red jumper
Trenchcoat: Mango // similar here beige Trenchcoat
Bag: Chanel // similar here Bag
Sunglasses: Bershka // hier gibt es eine ähnliche mirrored sunglasses