Today's trend report is dedicated to a true wardrobe classic, the perfect trench coat. Over the years the trench coat has turned into a real fashion must-have. And nowadays it's essential to women's wardrobes all over the world, as well as to the overall fashion industry. Its success story started back in 1941 with the renowned film "Casablanca". And also in "Breakfast at Tiffany's", the leading actress Audrey Hepburn wore one of these fabulous coats.
Today you can spot trench coats everywhere: Whether you are posing on the red carpet or standing in line at the supermarket, the trench coat is always an impeccable choice – simply because it's functional and trendy at the same time.

The perfect trench coat
Before we dive deep into the topic of finding the perfect coat, I'll provide you with some background knowledge; because it's quite an interesting story. The trench coat was invented by no less a figure than Thomas Burberry. Thus, the British couture house Burberry is the birthplace of this functional fashion classic; a classic that scores not only with weather proof material but also with its particularly functional cut. After all, the trench coat was originally developed for soldiers in World War I and that's why functionality was such an important factor.
Back then; there was only one version of the trench coat. By now there are lots of variations. However, a trench coat is only a real trench coat when it's two-rowed and has epaulettes as well as a rain repellent cape collar. The latter is a second layer of fabric on the shoulders that makes sure the rain drips off easily. Moreover, a real trench coat needs a walking slit and a belt.

What's the best trench coat style for me?
Above all, I have great news you: The trench coat does not only fit every kind of situation, it fits very kind of figure too. There's a perfect trench coat for every body type. Women with a pear-shaped body will be happy to hear that the coat conceals broad hips and accentuates a slim waist. Petite women should go for a trench coat with a slimmer belt and smaller buttons. Taller women will look incredibly good wearing an oversized look.
Trench coats are usually available in different lengths, therefore, petite women can wear them perfectly too. Just make sure the coat ends somewhere between the midst of your thighs and your shins. This kind of length is timeless and always suitable.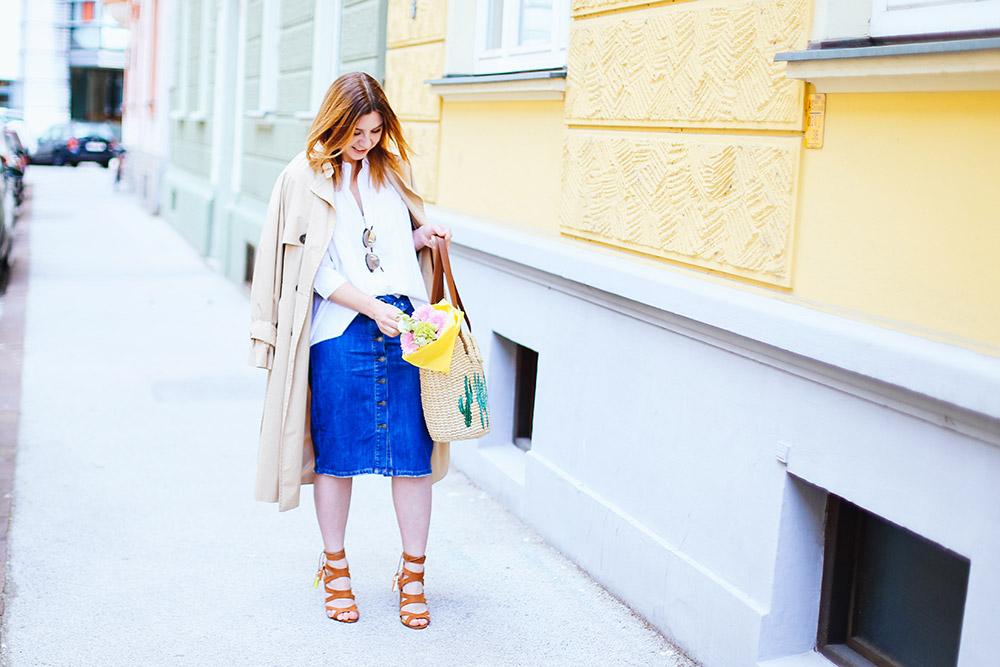 The perfect trench coat: find the right colour!
Usually a classic trench coat is beige. However, of course there are lots of different shades of beige. Make sure the colour suits your skin tone and doesn't make you look pale. For instance, when your skin tone is cool and bluish, beige with rose undertones would be a good choice for you.
It's always easier to create lots of different looks when your key-piece is in a muted colour. You think beige is boring? Maybe ochre or khaki would meet your expectations. Black or dark blue would also be possible colour choices for a classic trench coat. Actually there's only one real no-go: bright colours. If you really need a dash of colour, act it out with your accessories. But even when you add colour, choose muted ones. For example, rust-red instead of bright red and mustard yellow instead of pure yellow.
A fashion classic
That's just because I think a fashion classic such as the trench coat should always exude certain classiness. As far as the rest of the look is concerned: Do as you like. With a trench coat you will always be well dressed, no matter how you are dressed underneath, nightdress or evening gown.
Note: It's definitely worth investing some money in a high-quality piece, because the trench coat will never be out of style – promise!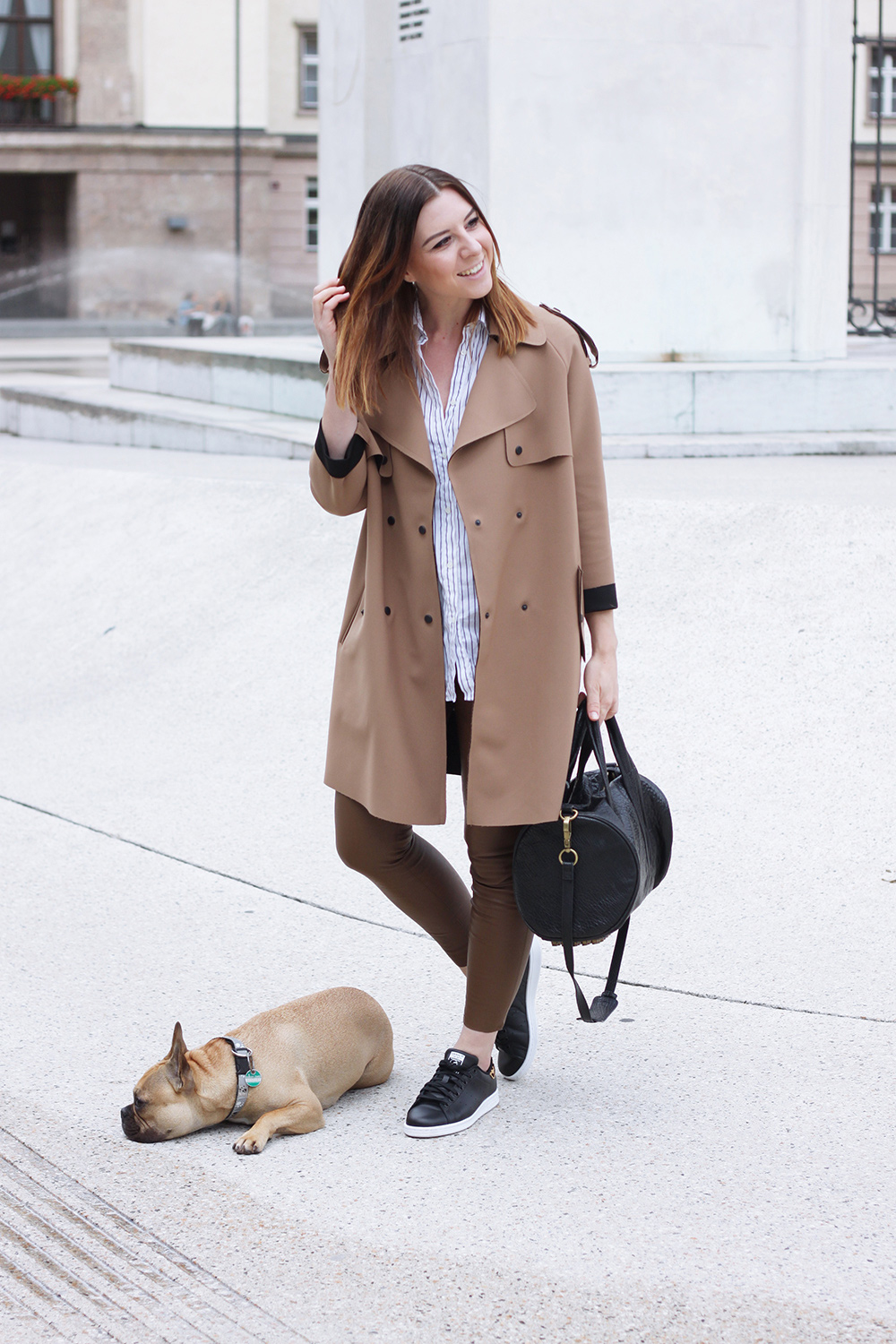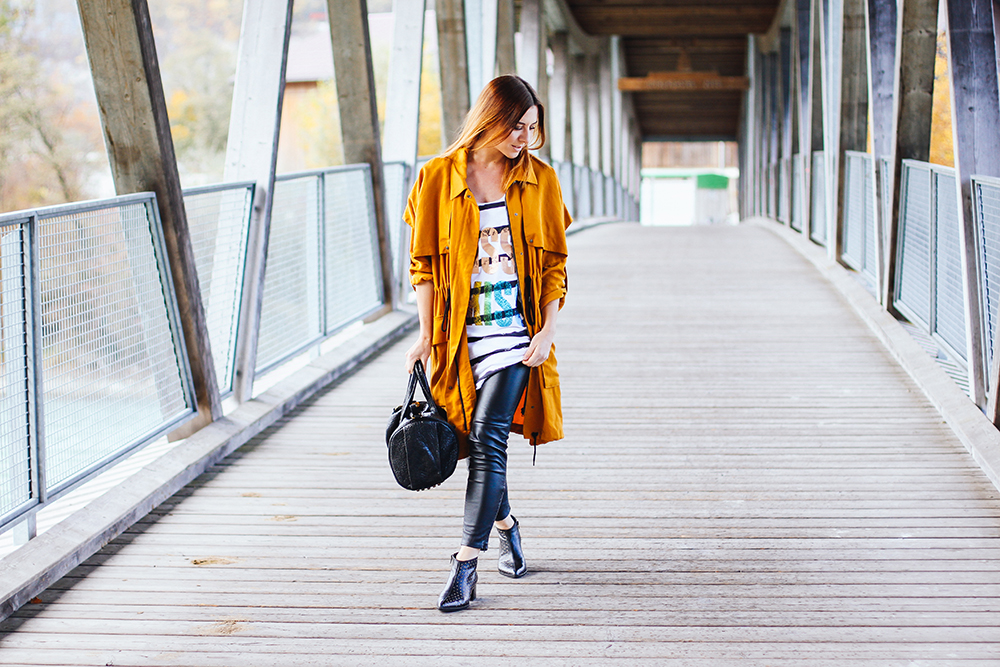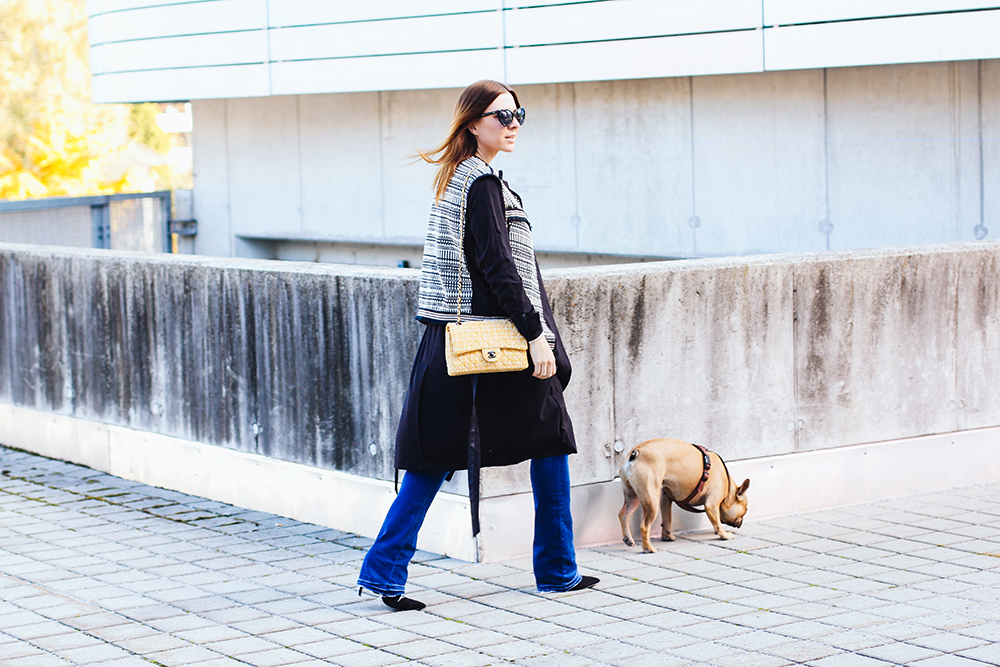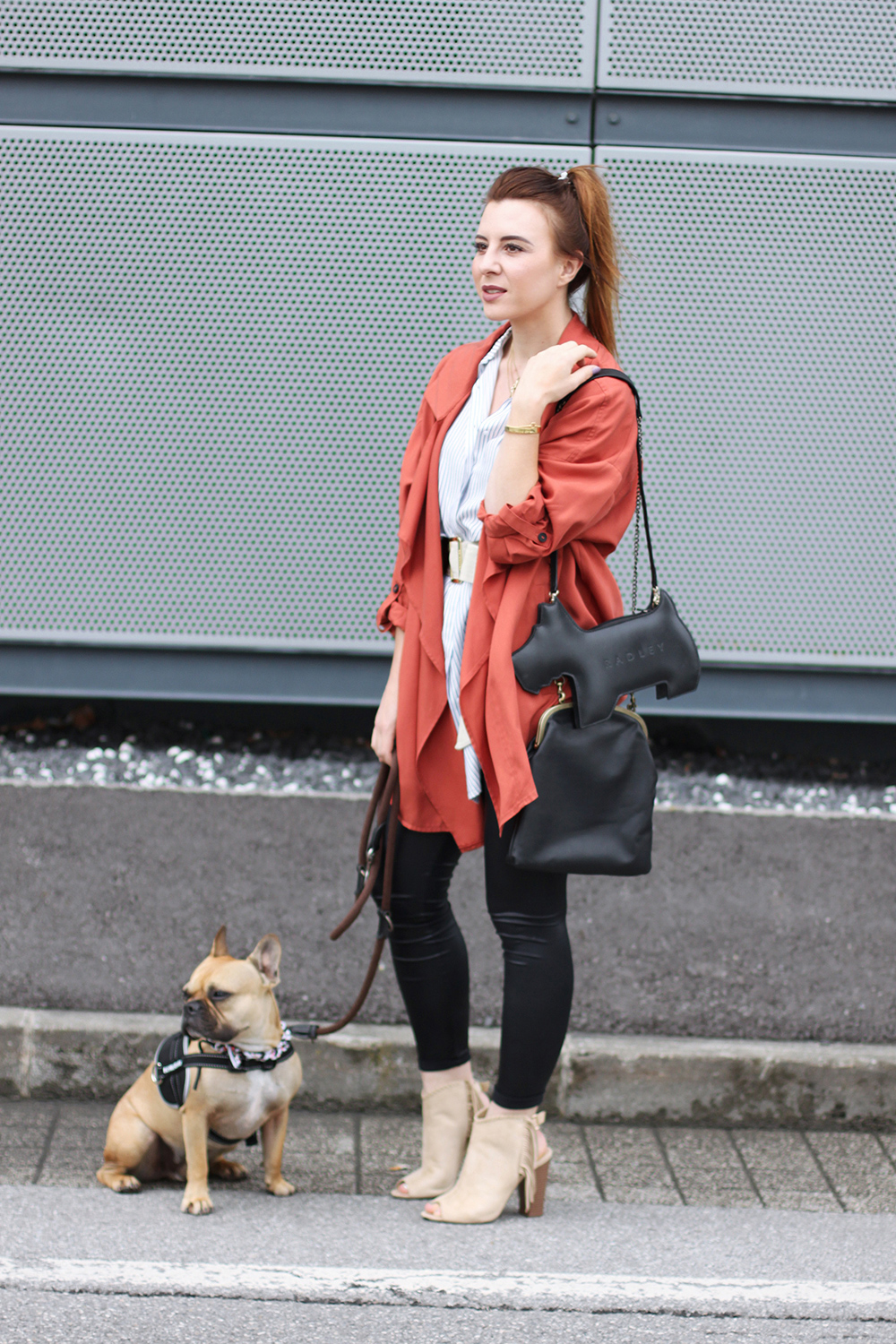 6 styling tips for your trench coat
As I've mentioned already, the trench coat is especially versatile and therefore fits every kind of event and situation. Yet, I've collected a bit of styling advice for you.
Let's start with the most important thing: Never ever button it up. The buttons are only for adornment. Wear your trench coat open; it's a style that's so much more relaxed.
Your look will be more feminine when you knot the belt. In order to do this, just lay one side of the coat above the other and tie a loose knot – preferably twice, and then put the end of the belt through the knot.
Perfect for your business look is a trench coat in beige or black with a knot upfront. It's classy and clean and thus the perfect finish for your business look.
Wear your trench coat open and you'll achieve a really casual look. Add jeans, a pair of white sneakers and you have the perfect outfit for leisure time. Especially hip right now: Go for cropped jeans and show off your ankles. You like the biker style? Just wear a biker jacket underneath your coat and roll up the sleeves, add sturdy boots: ready is a really intriguing combination, especially for fall and spring.
You can add all sorts of accessories. For example a hat for rainy days or a shopper for a successful shopping trip with your girls.
Of course a trench coat is also the perfect choice for evening events. Evening gowns go really well with a trench coat. But always pay attention to the hem of the dress: It shouldn't be longer than the coat.
To cut a long story short: The trench coat is incredibly versatile. Whether you prefer it casual, elegant, sporty or glamorous – the trench coat suits every kind of style. And that's why we love it so much!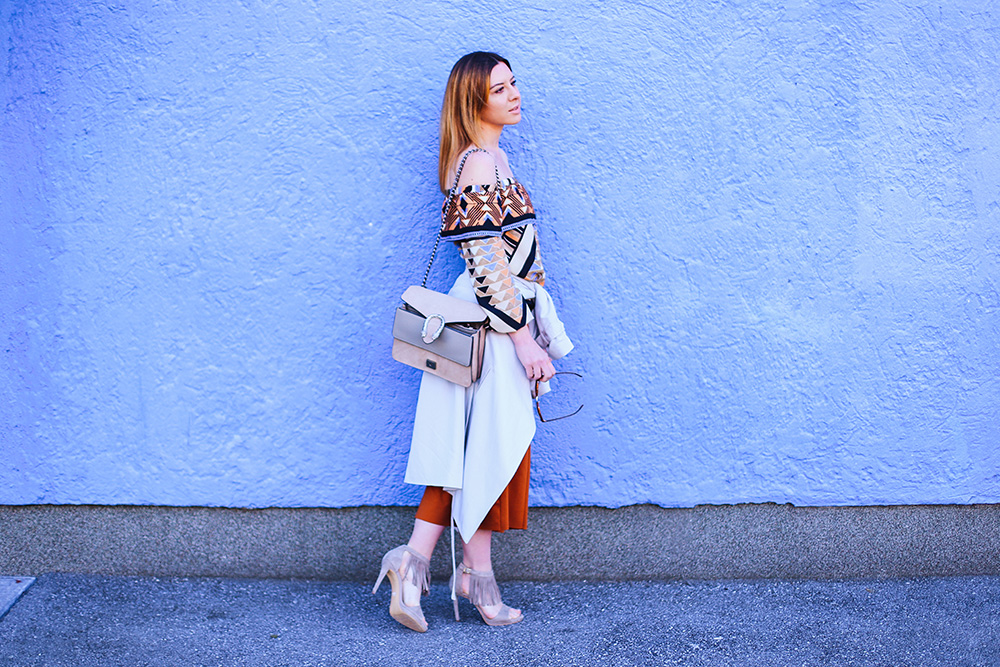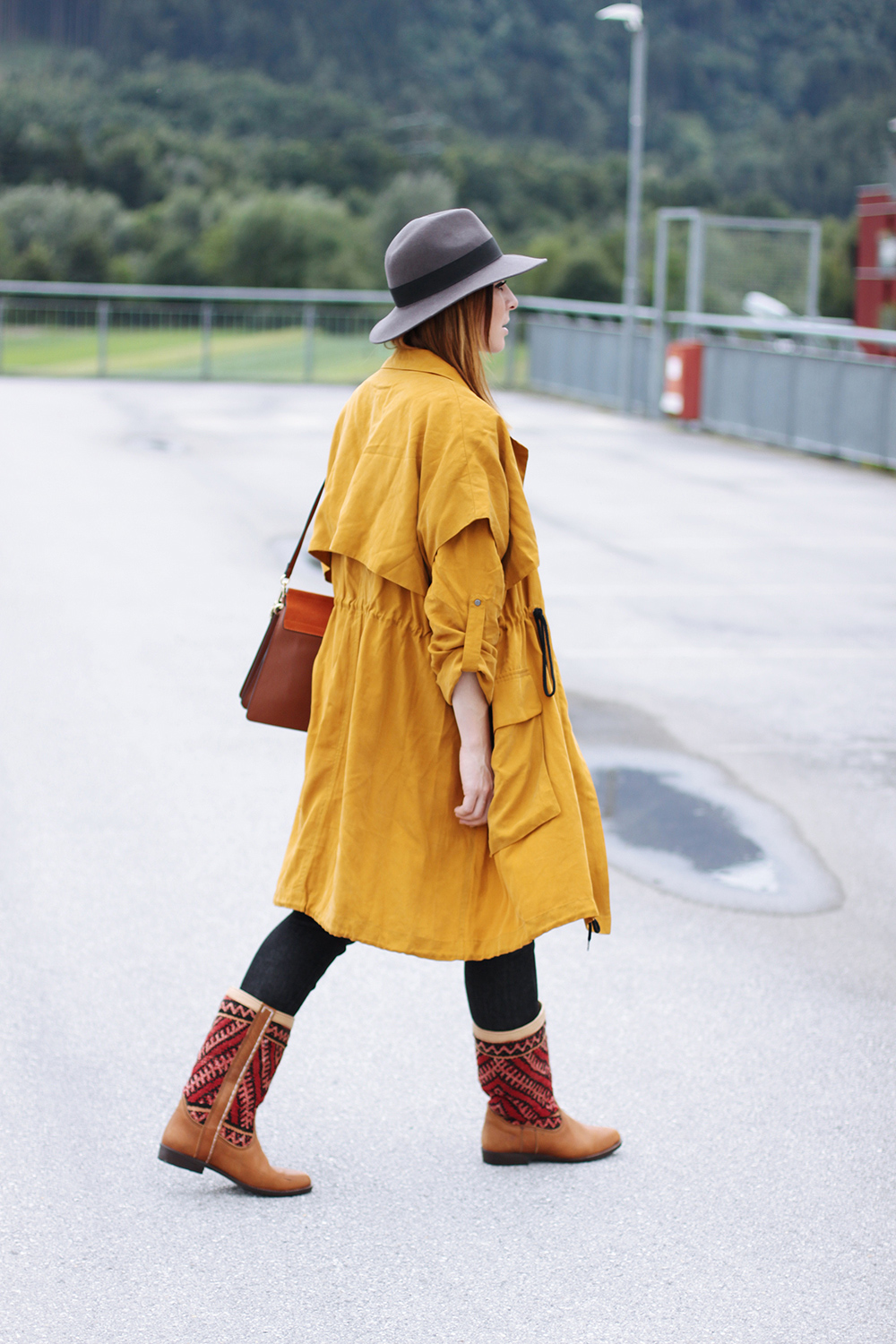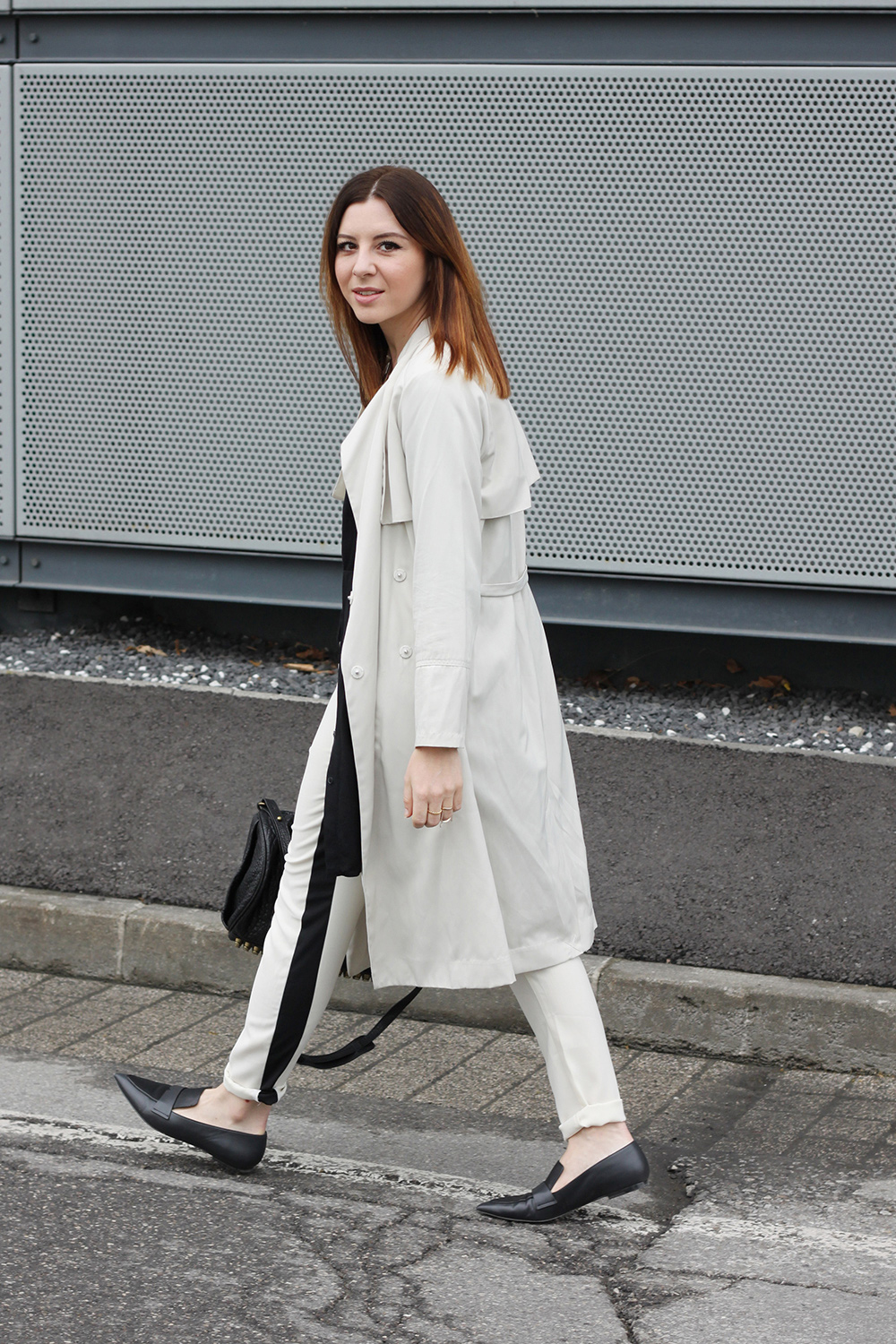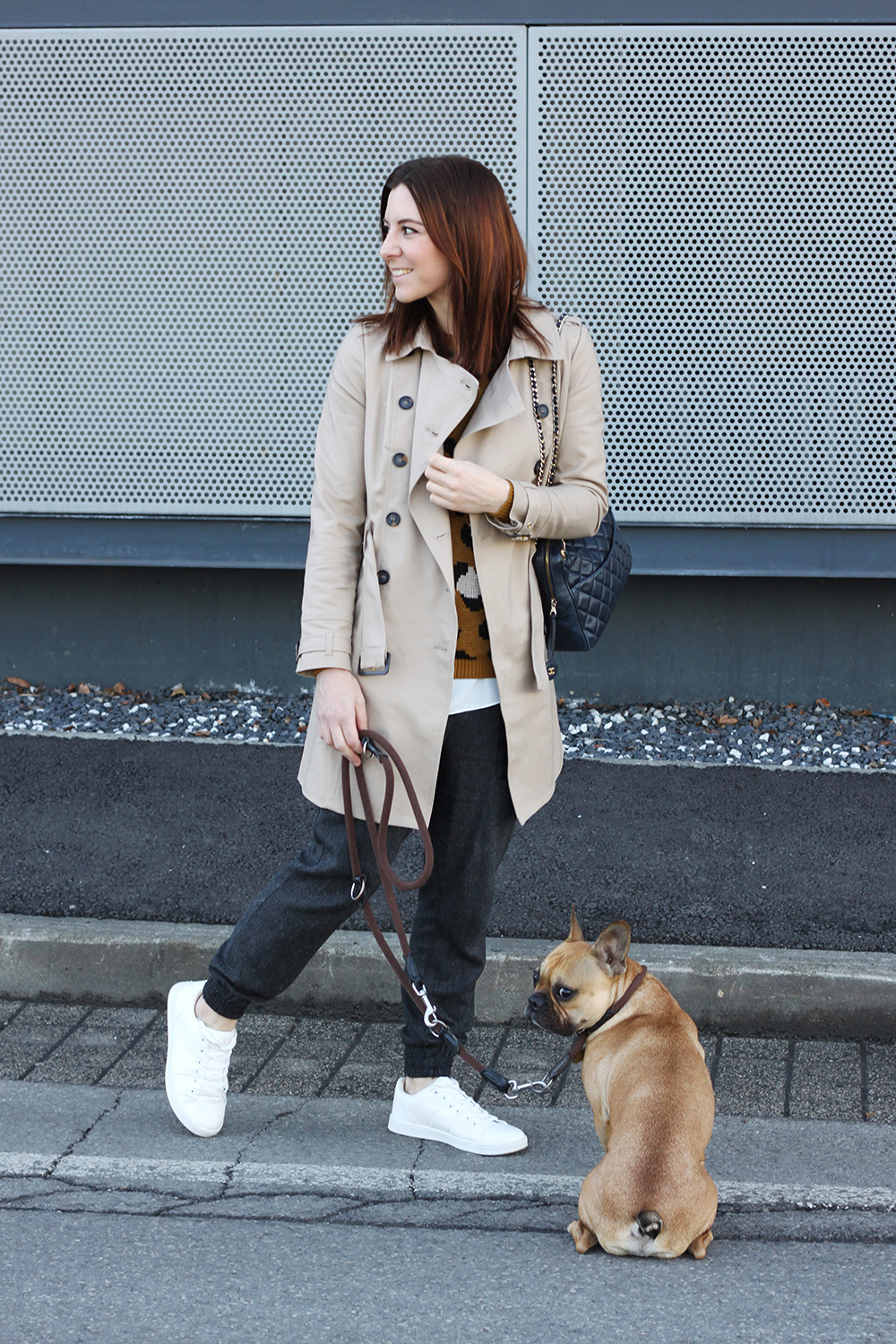 10 shopping tips for buying a trench coat
By now we know a lot about the trench coat and how to style it. However, I haven't shown you my favourites yet. So, here we go! I hope you like my selection and will find your very own perfect trench coat soon.