Let's start this week with an all new Streetstyle! I love a great summery look, that's comfortable and easy to style: 1 Summer Dress, 3 Trends! Just like that! I was literally gasping for air as I laid my eyes on this beauty in a store recently. I couldn't say no! Lucky me was able to get it on sale, too. The perfect shooting location was found in a whim and afterwards we ran some errands in the city. Now, let me tell you more about this look.

The Perfect Summer Dress
This mid-length dress is made of the ideal mix of fabric, so that it works great for especially warm summer days and nights. The rectangular cut neckline is formal enough for a day at the office and still has a casual vibe that's great for after-work drinks. I love the fact that it combines 3 trends in one: Palmleaf print, pleats and metallic – the triple threat, which make a great team! Don't you think?
If you prefer a two-piece look, I'd suggest a nice Tropical Print Camisole Top and a Pleats Midi-Skirt that comes in various metallic colours. The result is equally as charming!
Summer Dress: Zara // similar dress, alternative: Plisseé Midirock, Camisole Top
High Heels: Zara // similar orange High Heels
Bag: MICHAEL Michael Kors // same Cross Body Bag, similar Bag
Sunglasses: Dolce & Gabbana // same Sunglasses


Palmleaf Print, Orange and Denim
This palmleaf print summer dress also sports orange and blue hues. That's why I picked these orange heels from Zara and the Denim Bag from MICHAEL Michael Kors to compliment this gorgeous print.
Just because it's a wild print, doesn't mean you should only style it with muted colours like beige or grey. To me, especially during summer, a bold mix of colours is always welcome! How do you like my new favourite summer dress?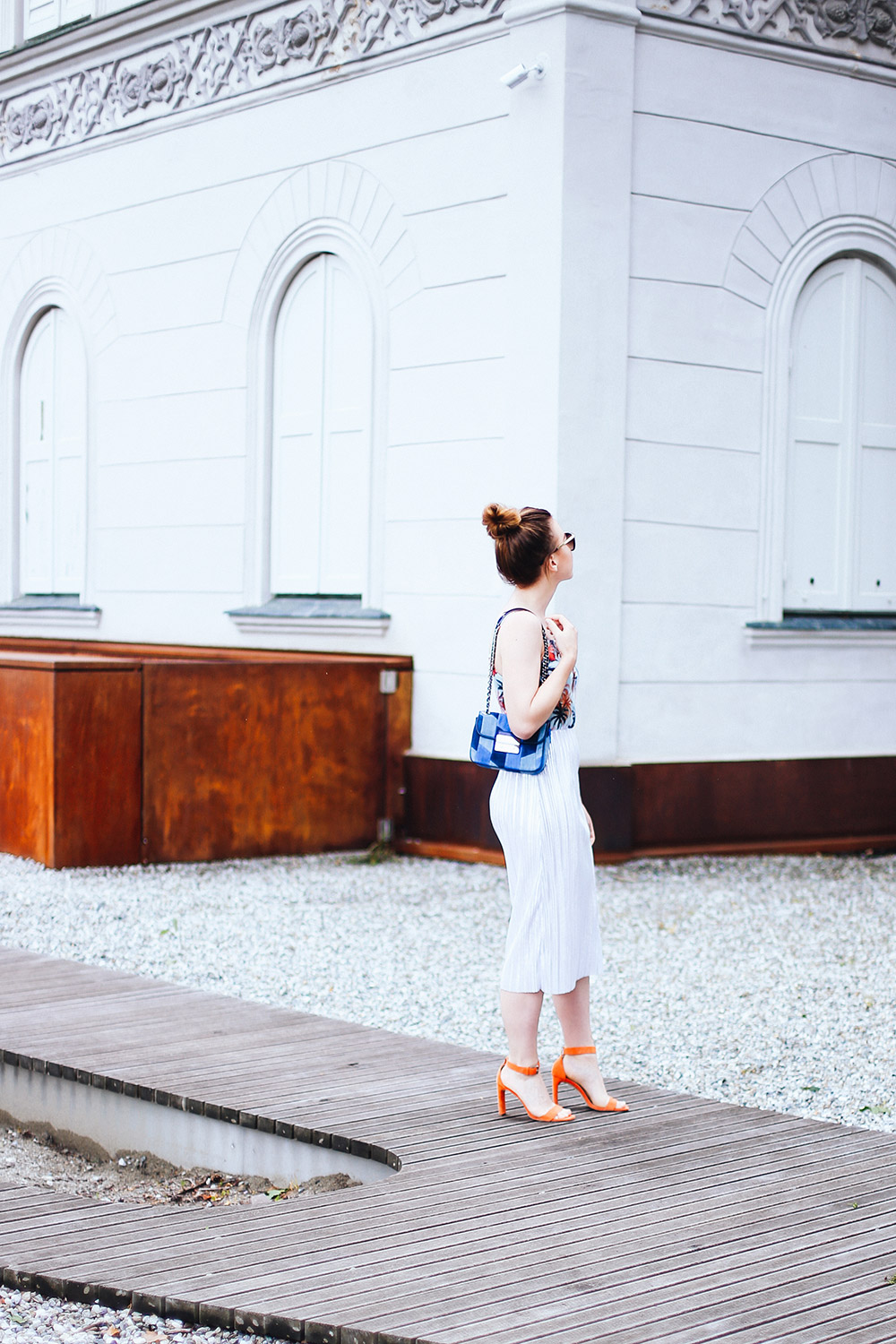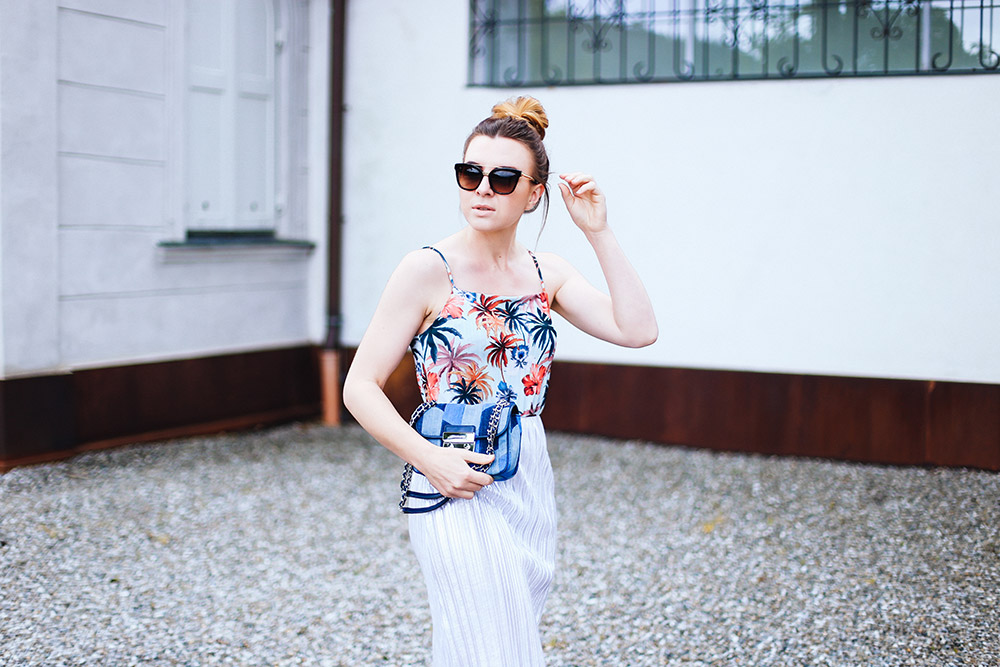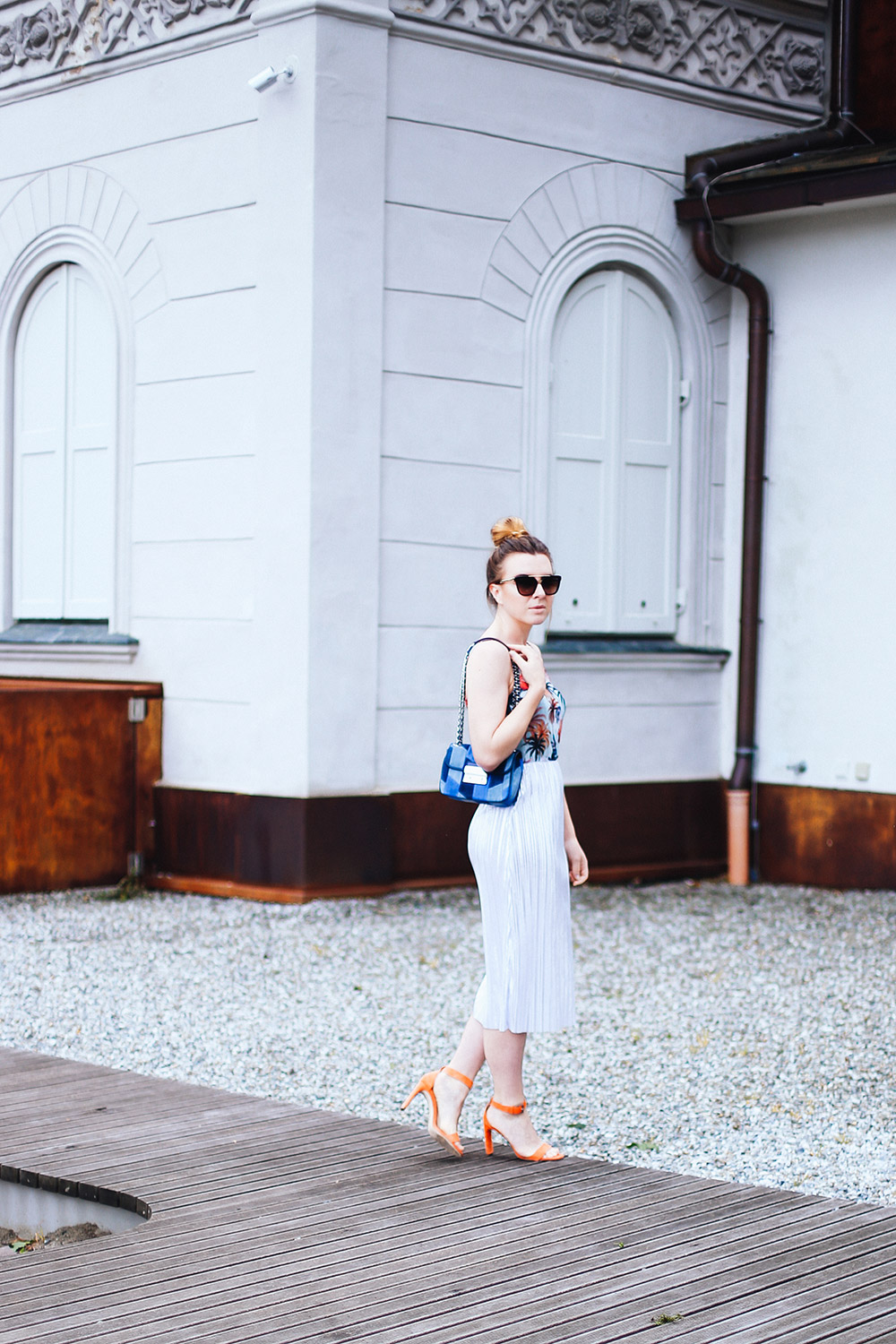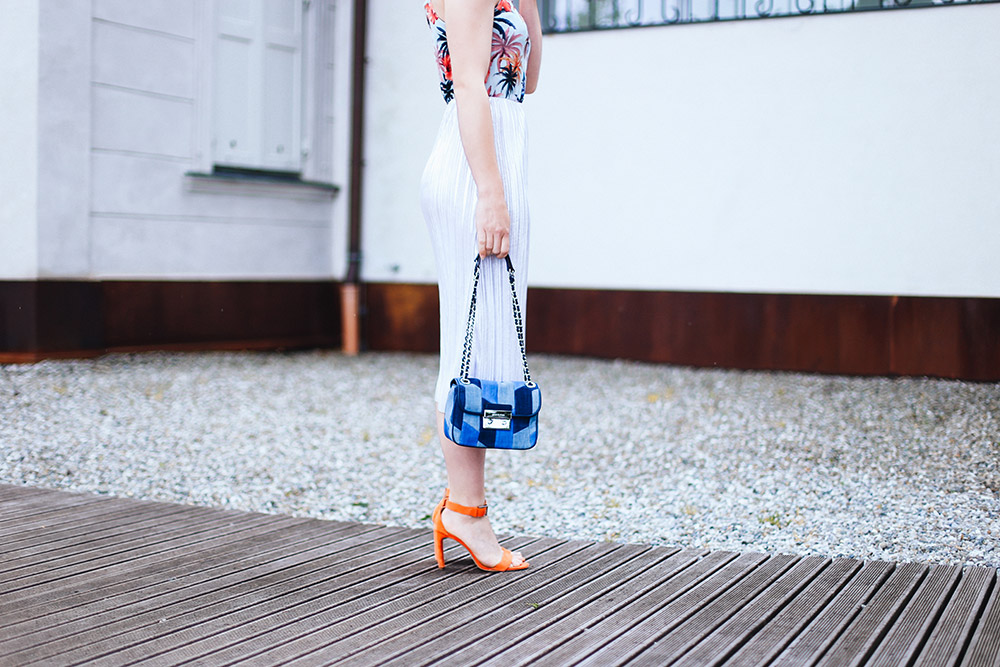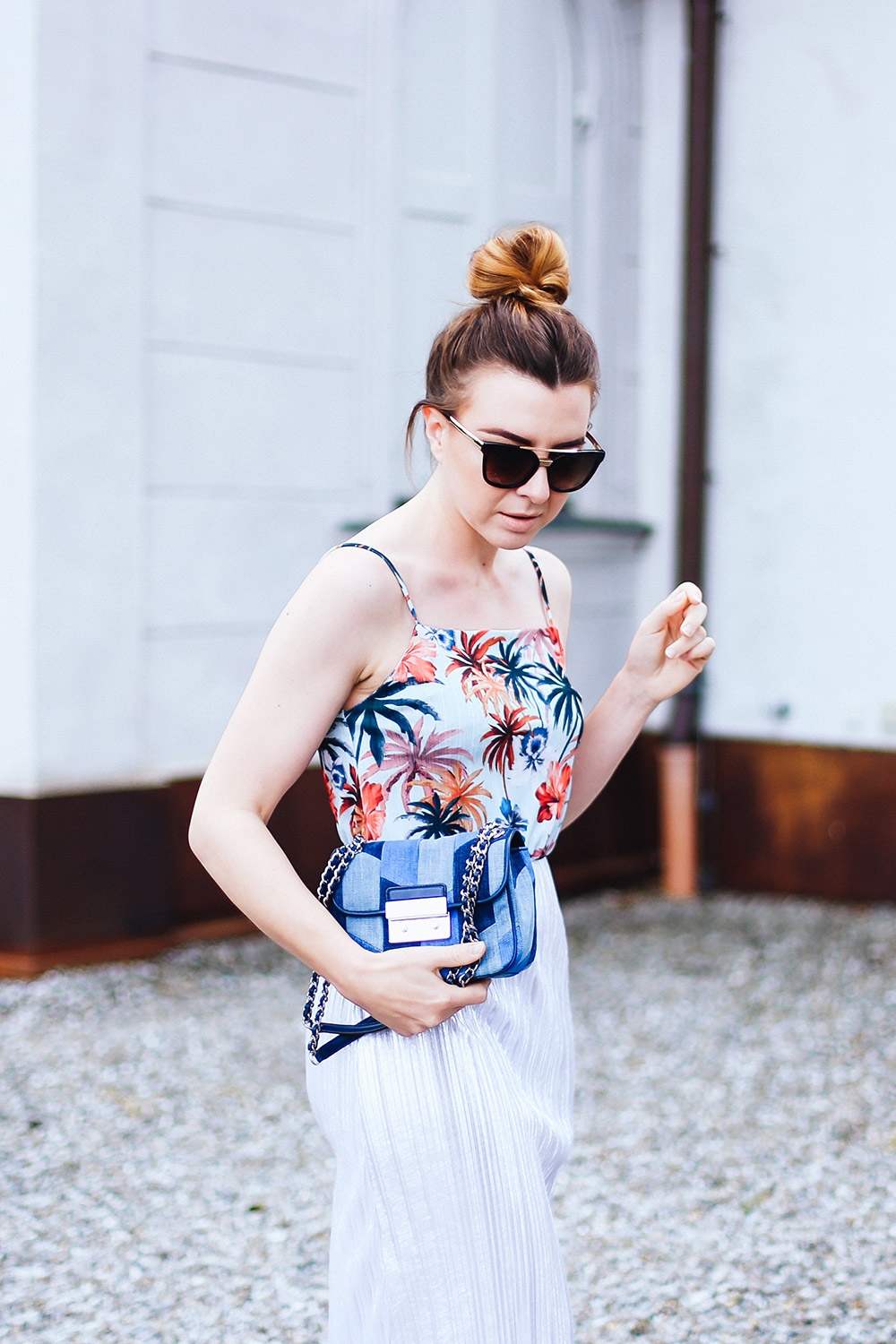 Fotocredit: Beats and Dogs