Ever since the Spring and Summer Collections were presented on various catwalks, one thing is certain: Lingerie Fashion is not reserved for the bedroom anymore! Today's Trendreport is all about how to wear lingerie everyday!

Lingerie Fashion for everyday
To be honest, shirts and blouses in pajama style are nothing new and have been around for quite a while. This season though, is bringing back the Lingerie Fashion in a totally new way and includes anything and everything that's defined as lingerie. It starts with playful silk dresses, lace corsages, satin shirts and of course classic pajamas. The choice is yours and the possibilites sheer endless!
By taking a closer look at the catwalk styles, one trend especially stood out to me. The new way to present so-called "Sleepwear". There's nothing risqué or overly sexy about them, it's all in the subletness of the garment. That fact itself is sure part of the latest lingerie fashion trend for everyday. To absolutely nail that look, you need to take inventory of your clothes before to come up with a great style in the end. To help you out, I put together a few tips on how to wear lingerie fashion. Ready?
Slip Dresses
These are lingerie dresses that were inspired by typical nightgowns. Slip dresses usually have a low-cut neckline, thin spaghetti-straps and are made of flowy, curve-hugging fabrics such as silk or satin. Sometimes there's a bit of lace added to seams as well but that's optional. There are various lengths available, from really short right below the hips to almost floor-length dresses.

Of course there are endless possibilities to style slip dresses as well. The short versions work great with oversized blazers, skinny pants and heels, while the longer dresses are best worn under a fitted trenchcoat.
A true fashionista wears a slip dress even on chilly days by playfully adding a turtleneck jumper underneath for instance. That's a true 90s fashion comeback right there!
To try out this new trend, I believe lingerie dresses work best as Party-Outfits. They have a subtle sexiness to them but aren't too revealing and fit perfectly under stylish kimonos, embroidered Boho-jackets and cardigans. There's a style for everyone!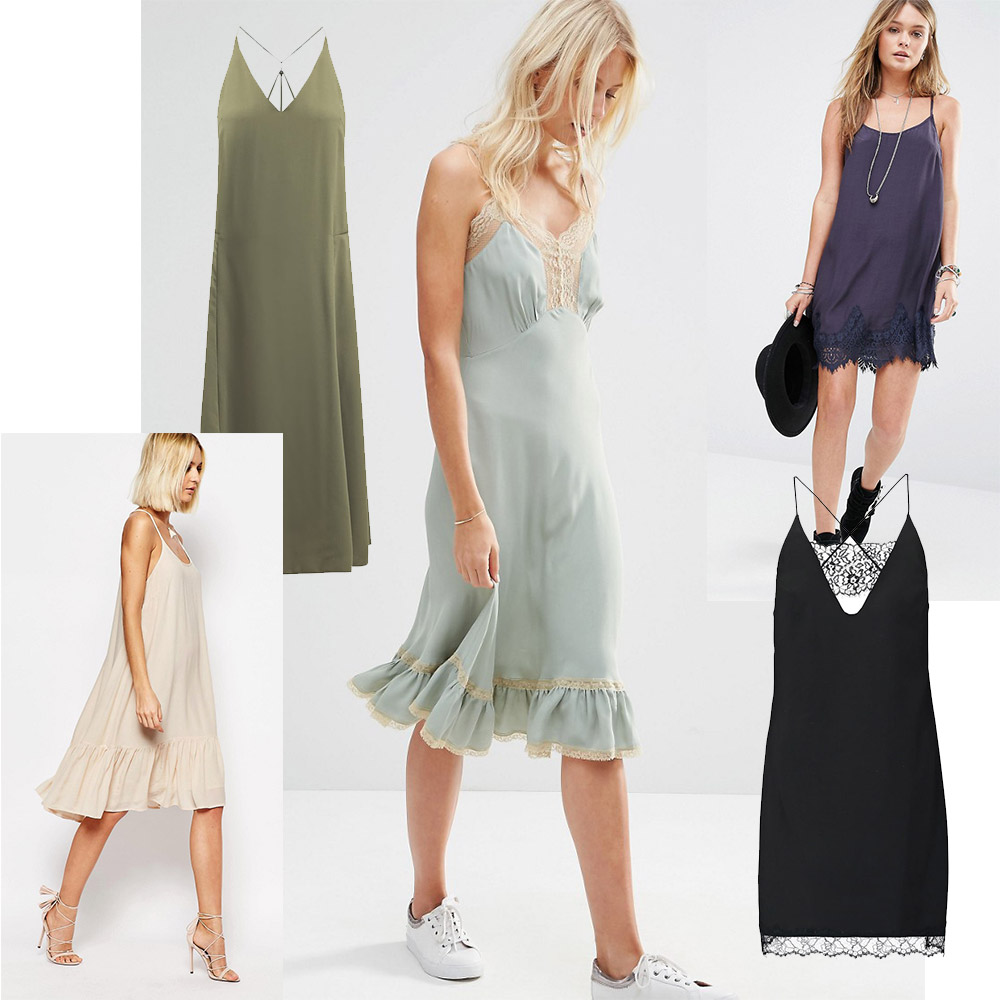 Corsages and Lace Bralets
In contrary to the usual bra, this kind of underwear is supposed to be seen or at least allow a glimpse of here and there. The new kind of corsage is less used for it's supporting benefits but more for enhancing the décolleté in a subtle way. Everything still looks very natural, as opposed to the typical Dirndl décolleté.

The Bralet version of the corsage, is usually an all-lace option that's very seductive looking. Still they are subtle enough to just peak out here and there under a more formal outfit. They work great with simple blouses or shirts, but you should pay attention in more formal scenarios as usual!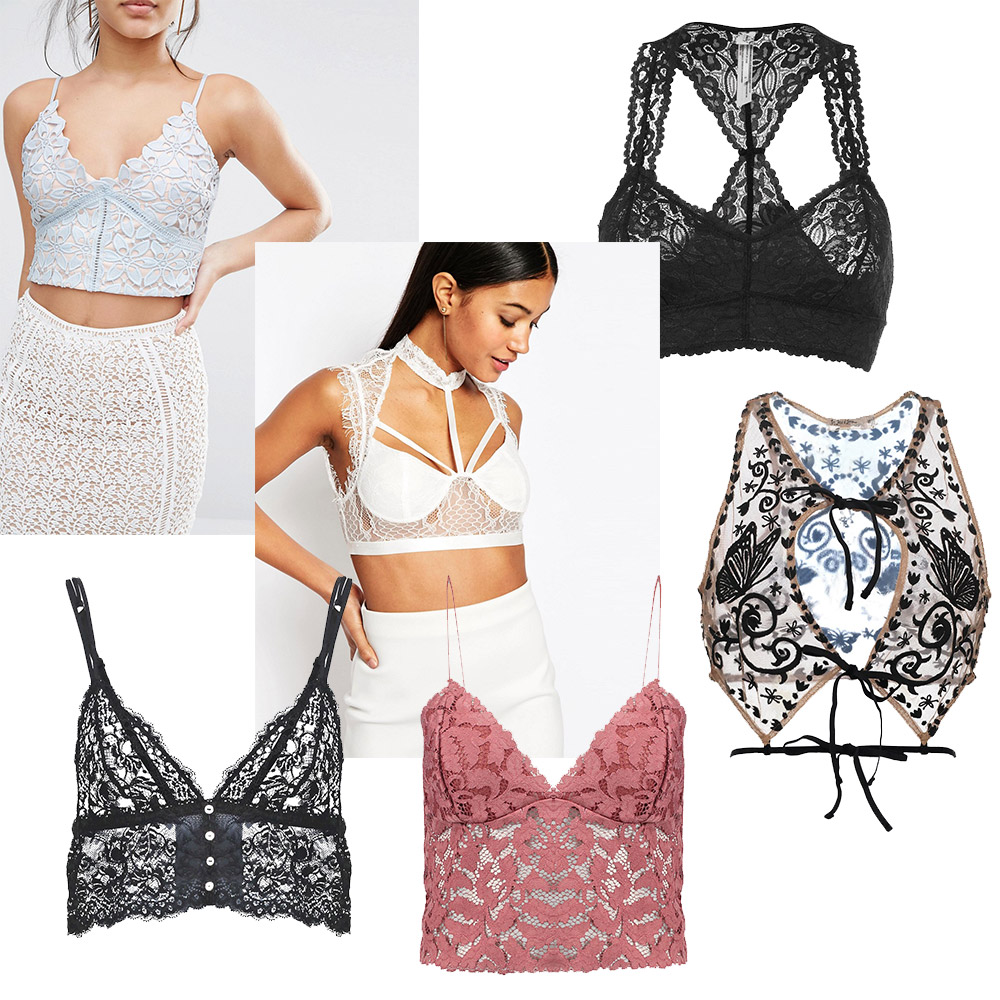 Silk Tops and Satin Shirts
Those pieces of the lingerie fashion trend are the most popular, I think. Basically because it's tops and shirts that are easily to combine with every day staples. Silk tops with lace or shirts made of flowy satin make for a very alluring companion.

For that subtle feminine note, combine them with jeans and sneakers or with a suit at work. It even works as an accessory. You can also bring the 90s back by wearing them over t-shirts or to wear a satin shirt casually around your waist. Ah, memories!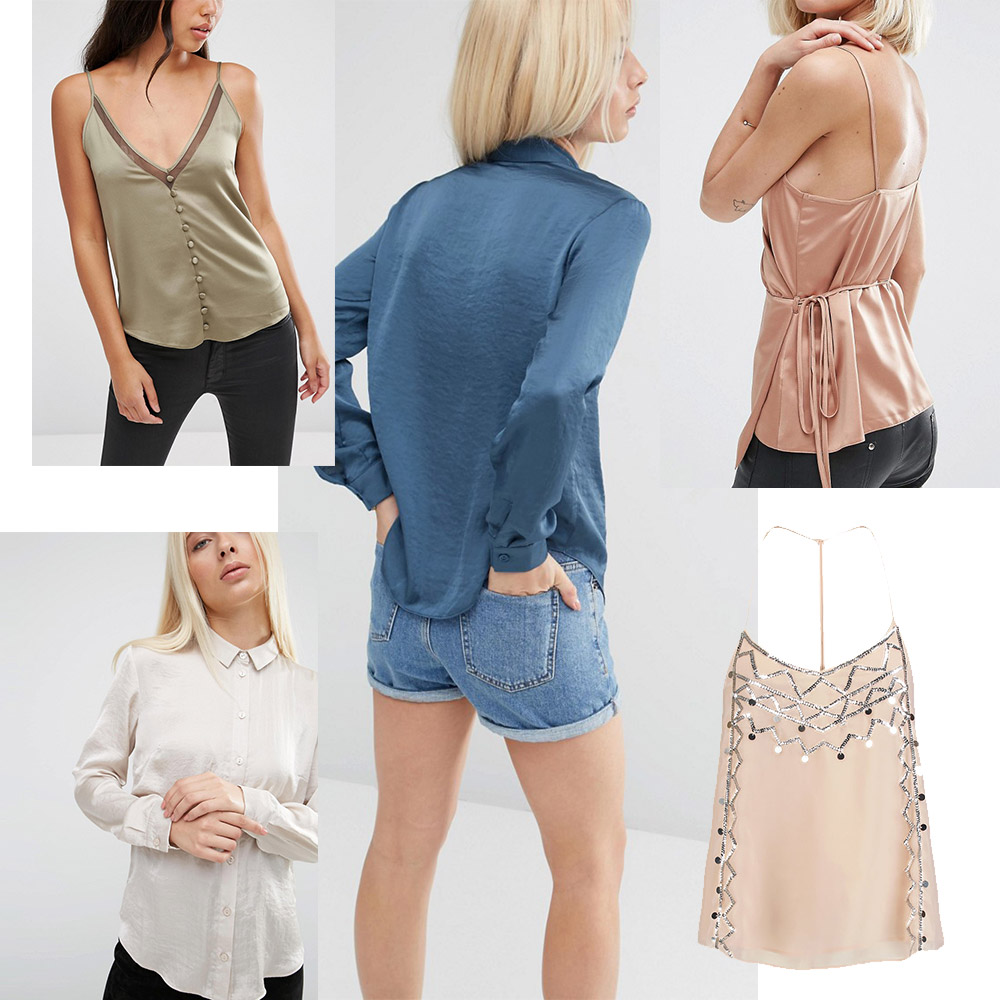 Pajama Look
This two-piece garment is currently worshipped by Streetstyle icons worldwide. Pajamas are a true allrounder! It's already a complete look in itself, a shirt and pants made of quality fabrics and interesting prints. It's basically a casual kind of suit. A true statement look for sure!

For the very brave of you, an all over pajama look is the way to go! Due to popular demand it's spotted at offices and works as everyday look alike. If you prefer to split the pajama ensemble and wear the pieces separately, do not fret. There are various ways on how to combine the tops or bottoms of a pajama by using the top as you would use a blouse or shirt and the bottom makes for an interesting choice in summer pants. Just play around until it looks like you!