Today I am showing you the third and last outfit from my shooting with Andrea Fichtel Photography. You have already seen the two other ones, the Look with leather jacket and green trousers as well as the Layering Look with Cardigans, a couple of days ago.
For this look, I decided on my new Moschino belt, which I am wearing over a blazer. Even though it snowed again yesterday, I feel like Spring and therefore lots of Spring outfits are very close!
Moschino belt over blazer
I always had a thing for Moschino belts. And when I spotted this one on sale which was an additional 30% off, I just had to have it! I already showed you guys this belt in my XL Fashion Blogger Haul!
This Moschino belt is very versatile and locks on several different parts which works well for wearing a blazer underneath for instance.

What I really like a lot about this specific belt is the fact that the Moschino logo is not that huge. I know, it´s gold and it screams "fancy brand" but I don´t mind it since it´s a much simpler style than similar ones. Works for me. What do you think?
Biker Jeans mit Cut Out Boots
These Biker jeans from Mango are my absolute favourites. I am so glad I found them and hope they will last me for a while. It was definitely one of those shopping moments where I just lucked out. You know those, right?! Also these cut-out-boots from Zara are my official Spring Favourites, that´s why, last weekend in Lisbon, I sneaked in and got them in cognac-brown as well. I can´t wait to show you outfits with the new ones soon!
How do you like my outfit with the Moschino belt?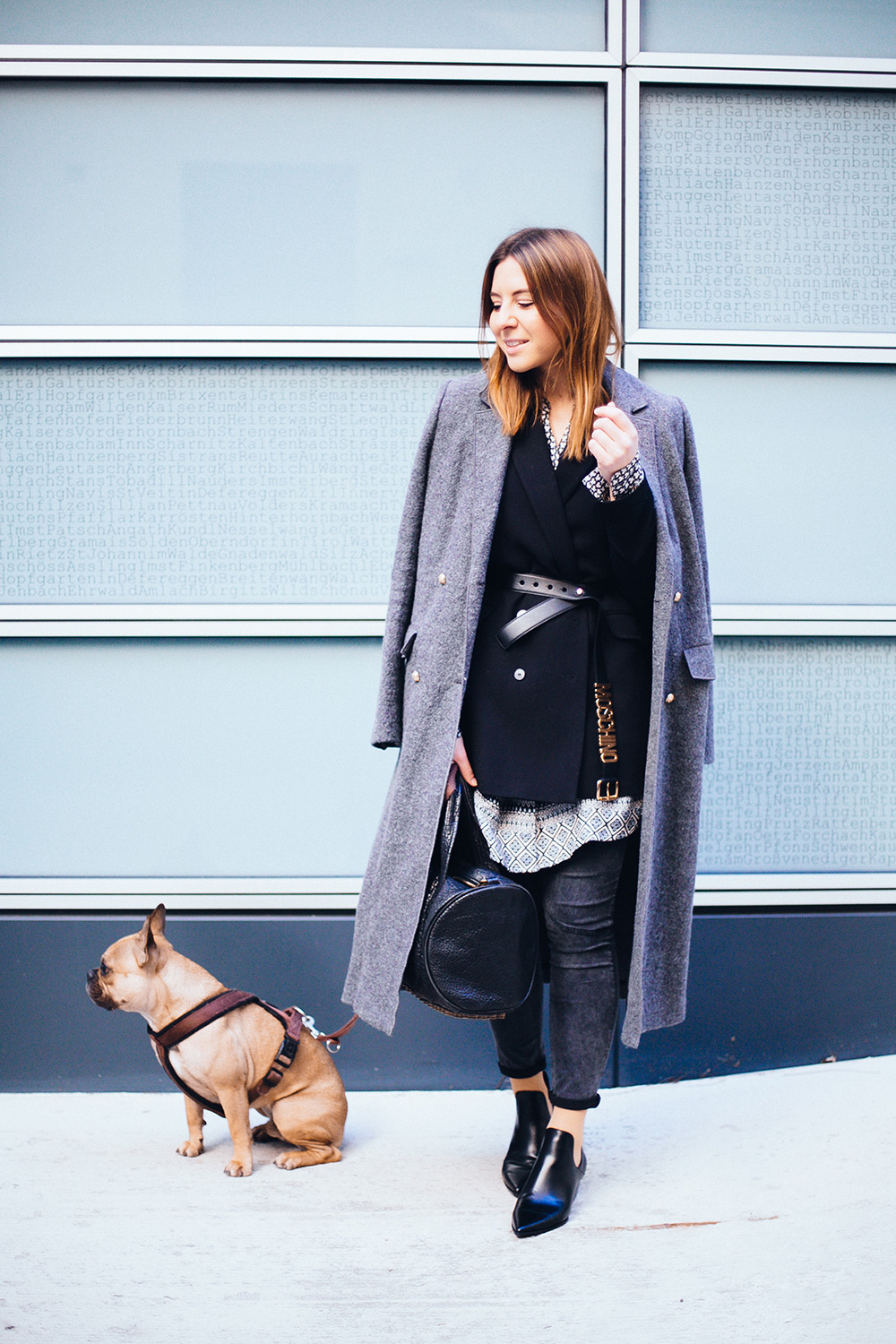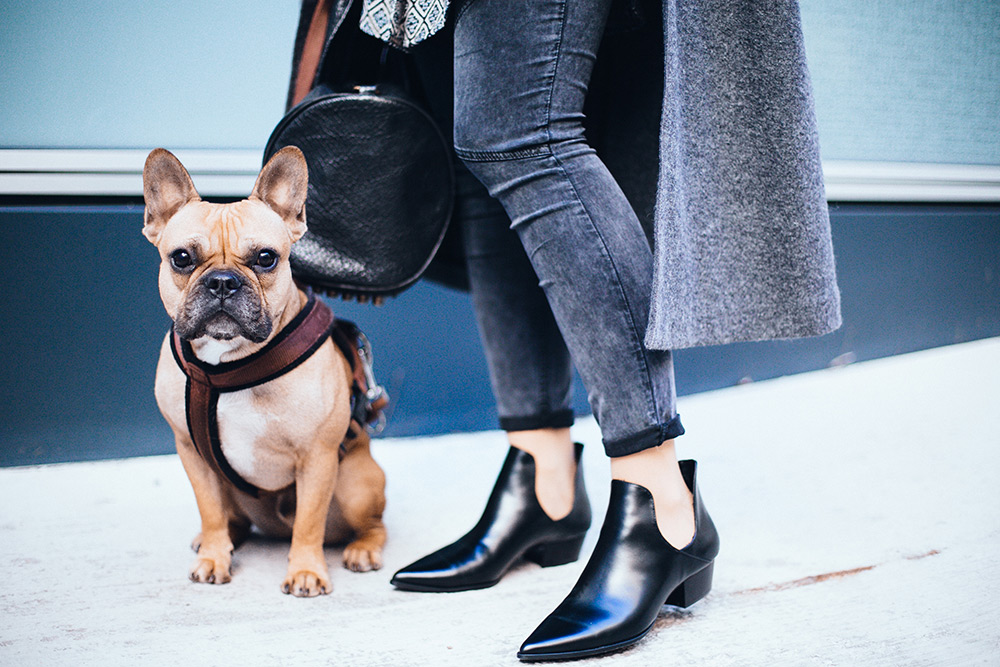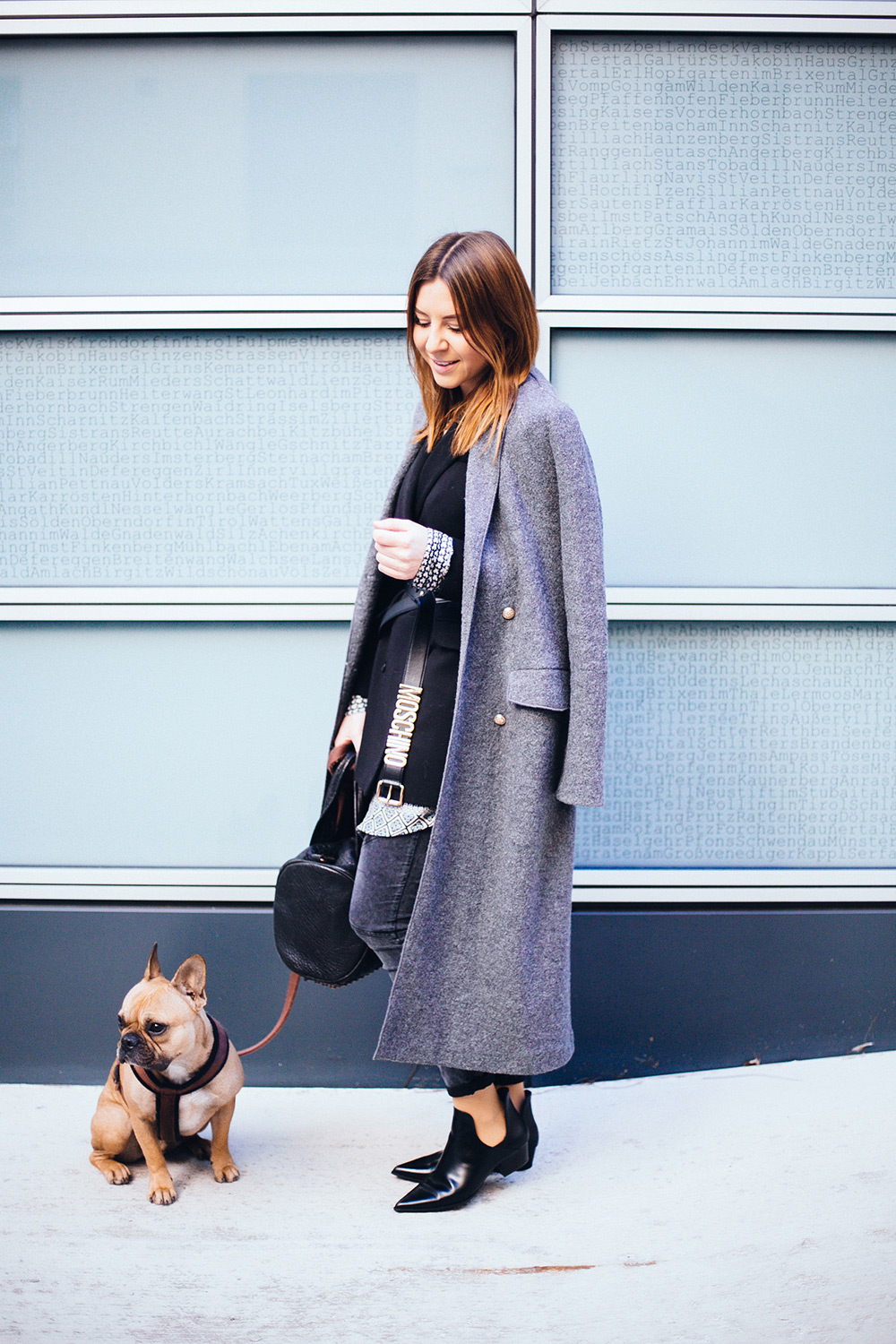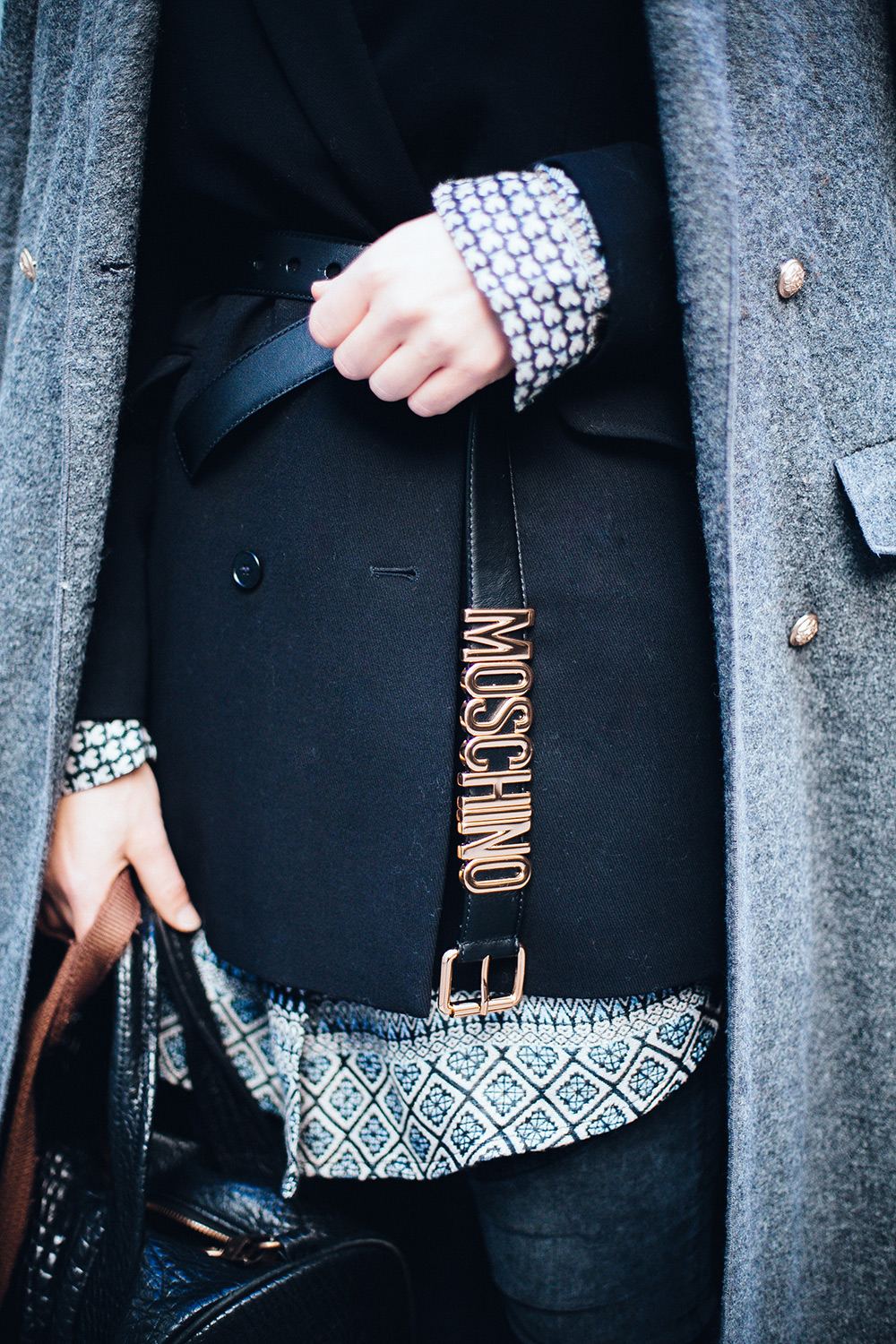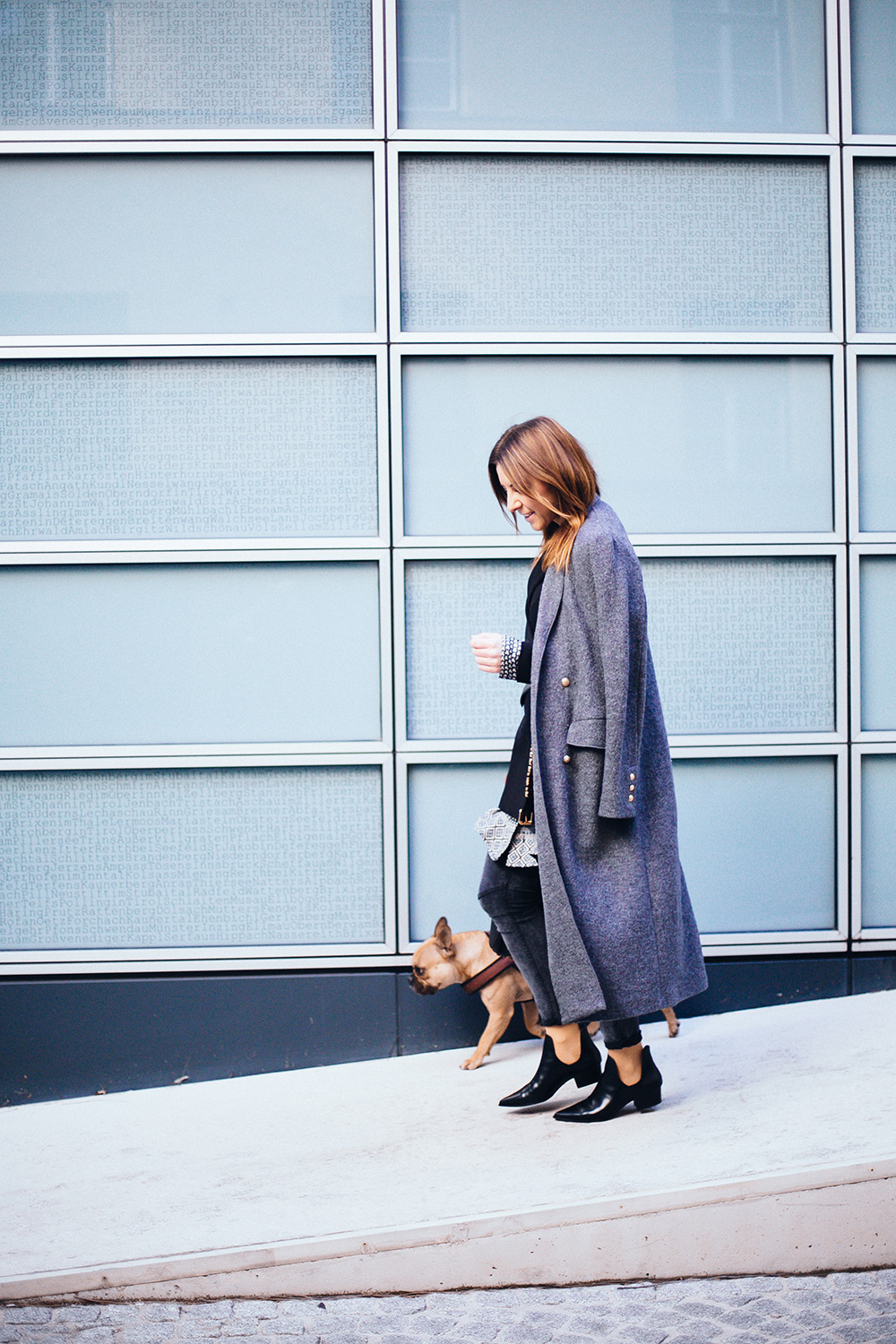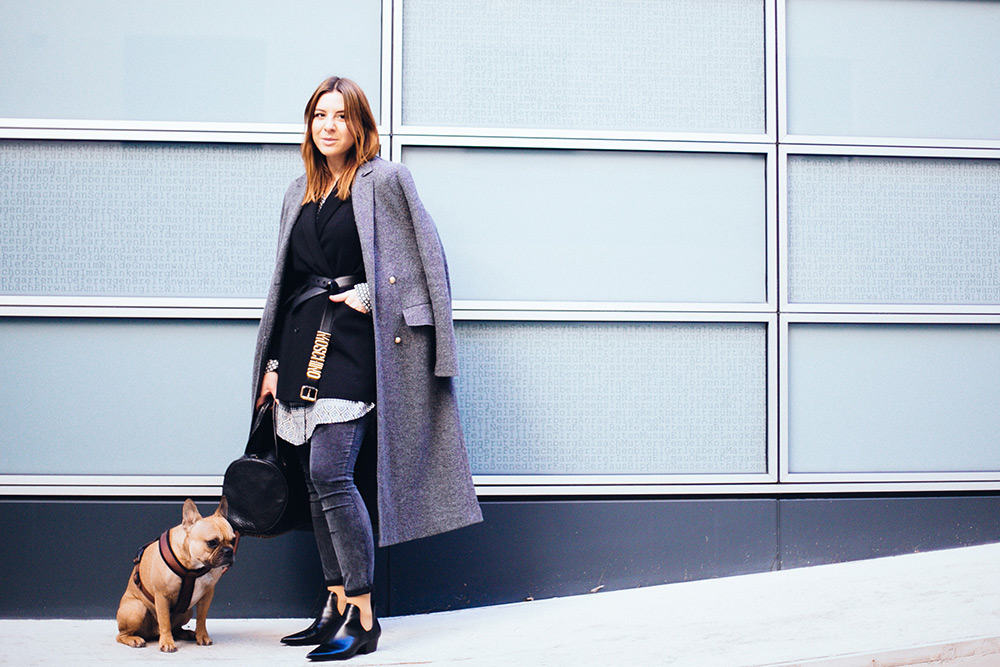 Blazer: H&M // similar here black Blazer
Belt: Moschino via LUISAVIAROMA // same one here waist belt
Biker trousers: Mango // same one here Biker trousers
Print blouse: Lollys Laundry // same one here Print blouse
Tasche: Alexander Wang // same one here Rocco Bag
Cut Out Boots: Zara // similar here cut-out-boots
Mantel: Zara // similar here grey coat
Fotocredit: Andrea Fichtel Photography. Editing: Who is Mocca?