Just in time for hump day, there's a new outfit on this Fashion Blog. This time it's a mix of subtle and statement look! I tried to match the photoshoot location to the vibrance that is the Furla Metropolis Bag in Pink. This baby pink wall was just what the doctor ordered and also works as a great contrast to my new sequined jacket, don't you agree?

Sequined jacket
It definitely was love at first sight when it comes the love story between me and that dreamy sequined jacket. My wardrobe consists of many simple basic pieces but from time to time I like to invest in statement pieces that pop! Can you relate?
I am not really into monochrome looks, as you know, I like to add a good dose of colour to my style! This time around I mixed lighter shades with different textures and fabrics with a bold pop of pink on top! The sequined jacket even has a few pink details which made the choice of adding the Metropolis Bag to this look an obvious one.
Sequined Jacket: H&M // similar Jacket
Tunic: Raga via Shopbop // same Tunic (on Sale!)
cropped Jeans: H&M // similar white cropped Jeans
sunglasses: Dolce & Gabbana // same sunglasses
Bag: Furla // same Metropolis Bag, look-alike bag
Mules: Topshop // same Mules, also in Black

White cropped Jeans and Tunic
You know that I am a true fan of culottes, right?! And this white cropped jeans version, that I found at H&M, really is something. It's a high-waisted jeans (my favourite cut!) that has the right kind of flare at the seams. I am always very skeptic when it comes to white pants but this one is amazingly comfortable to wear. I like to wear it with this tunic from Raga which is perfect for summer and on sale right now!
How do you like my sequined jacket look?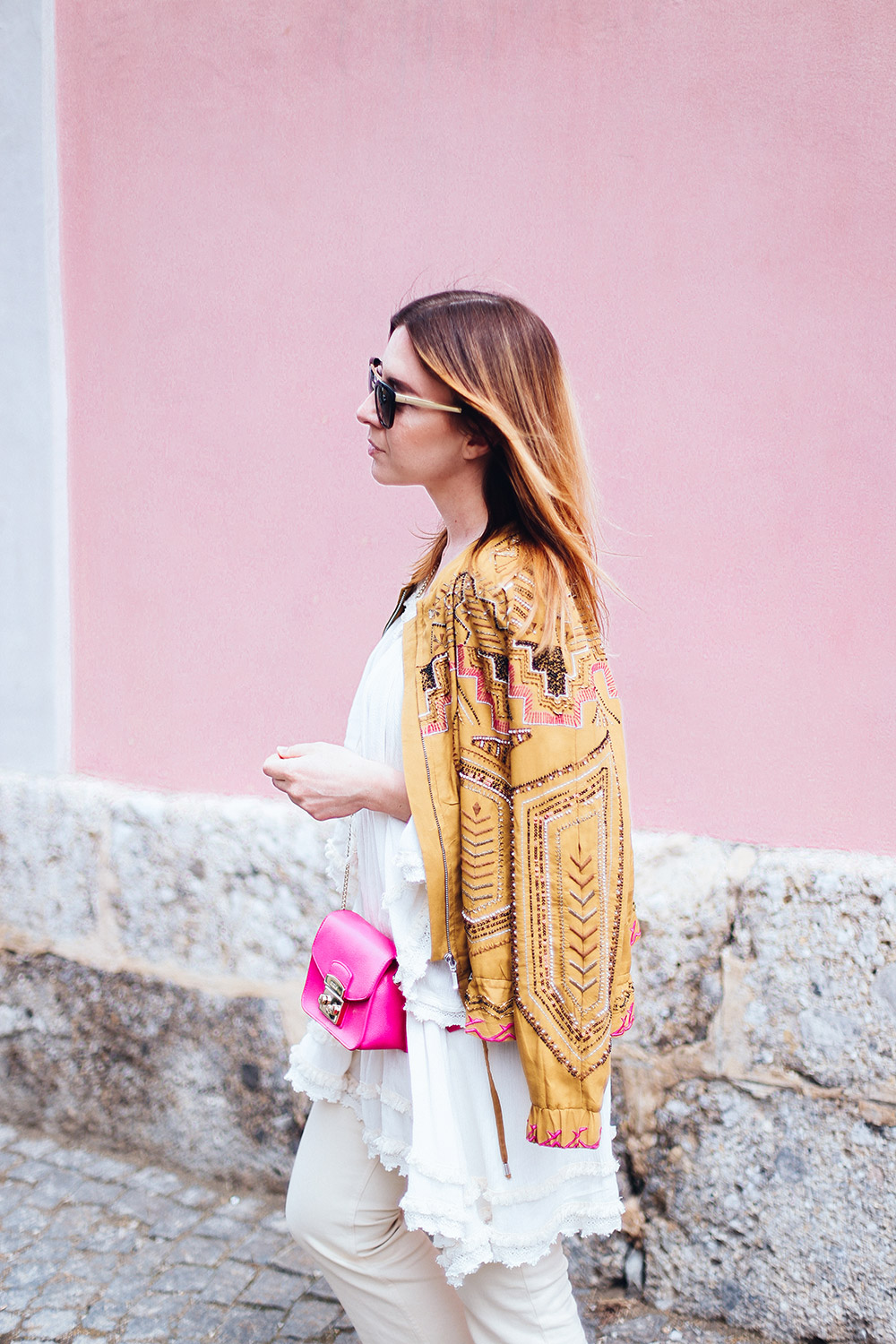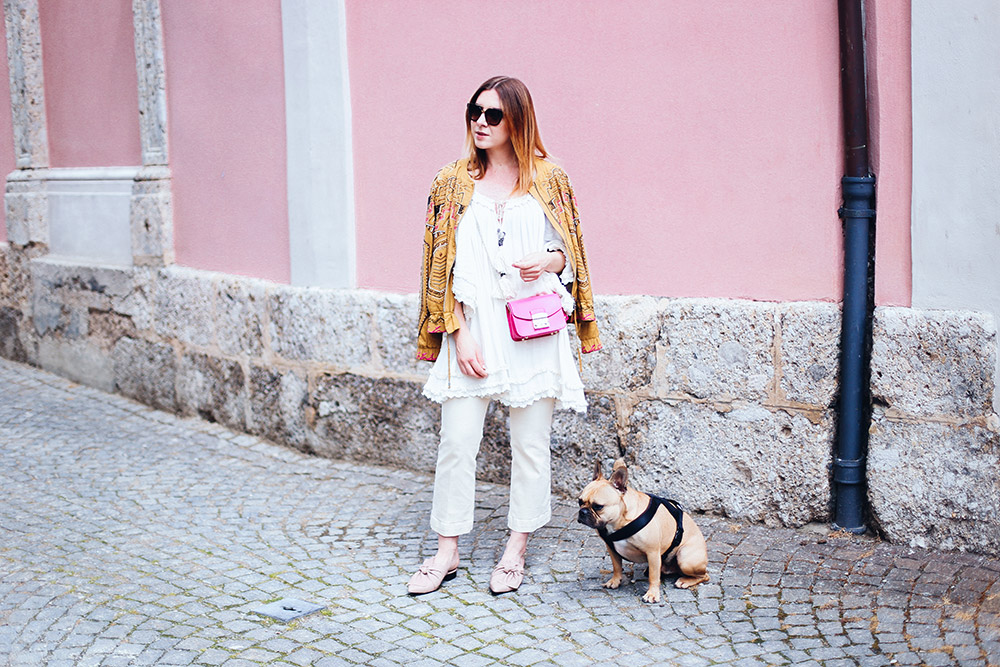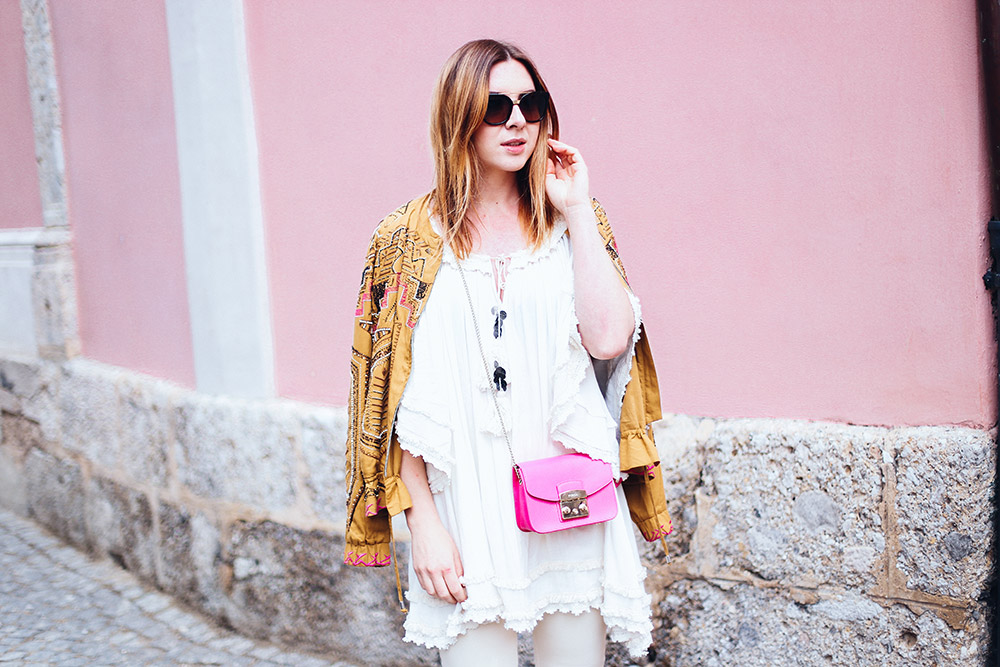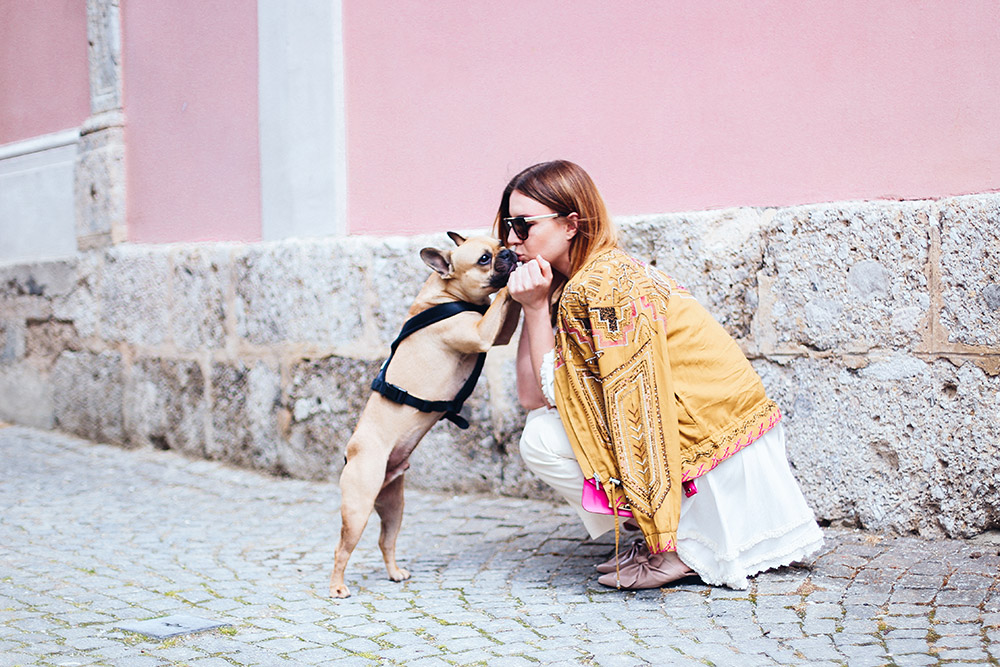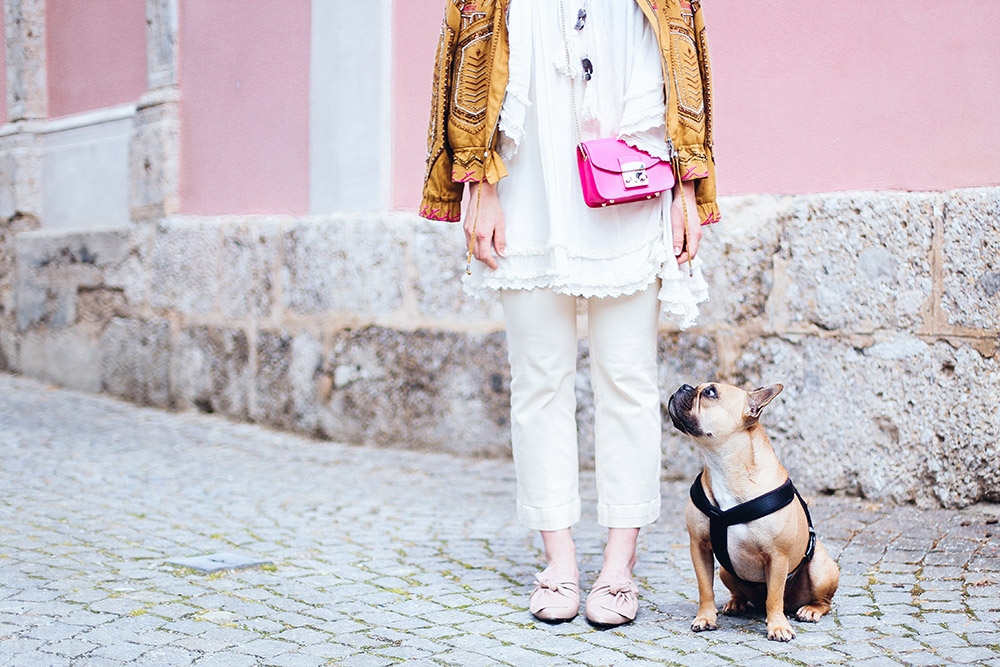 Fotocredit:
Beats and Dogs