Layered look, layering clothes, or even onion look? It's all the same and still – there are several terms for this way of styling. Today I'd like to share some layering "life hacks" with you and explain what kind of things are important when it's all about finding the perfect layered look.
But, inspiration first! Check out some of my favourite layered looks: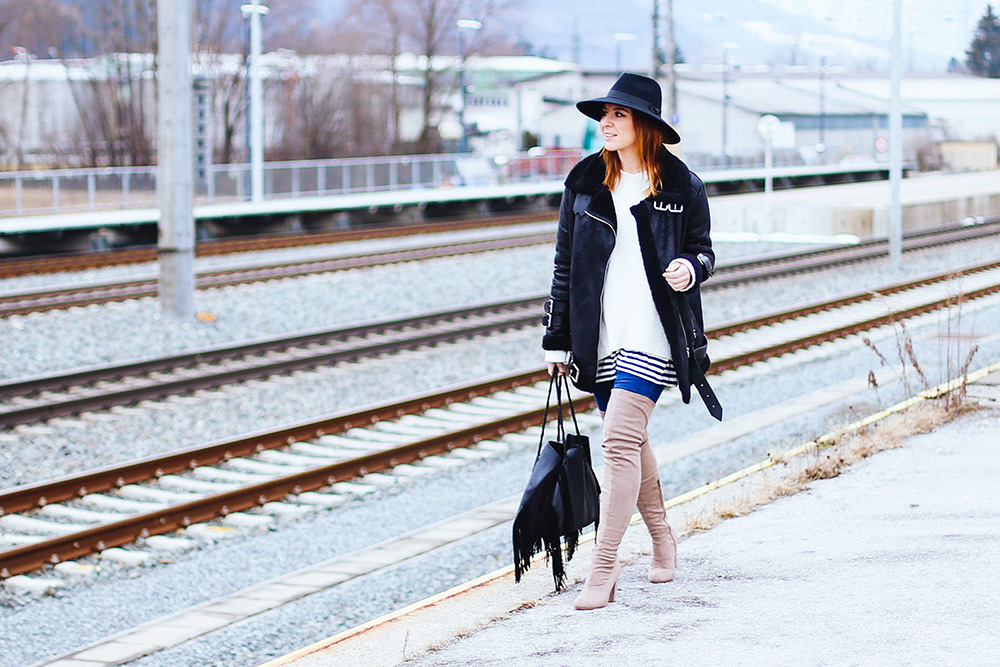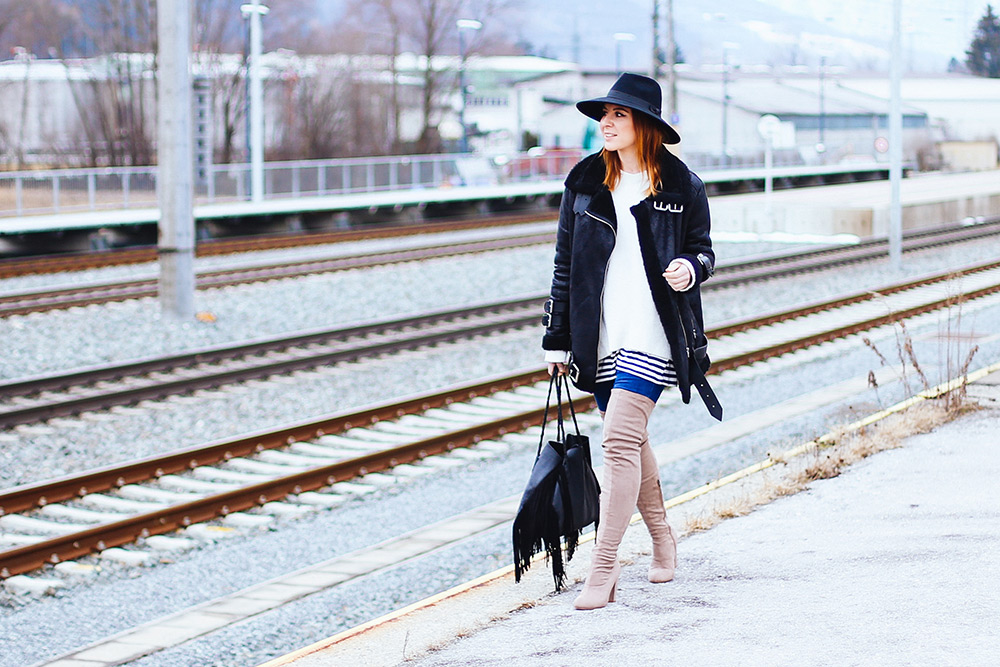 Layered Look: follow my Fashion Guide & dress in layers successfully
With a layered look it's all about combining several layers of clothing in a consistent way. The result should look harmonious and not as if you just had no idea what to wear. Of course, the layered look is the perfect choice for spring and autumn since the weather changes all the time. However, in fashion everything's possible and that's why I love wearing layered looks in winter and summer as well. During winter I just put sweater over sweater or even coat over coat. And in summer a light blouse under a light shirt does the trick.
Layered Look: Combination of Materials and Colours
In my opinion, there are two things that are especially important when it comes to layering: mixing materials and keeping an eye on the colour palette. Different shades of a colour are certainly a "go" and contribute to a great look. However, refrain from wearing too many different colours. Various materials like denim, corduroy, silk and knitwear complete your look and make sure it's not boring.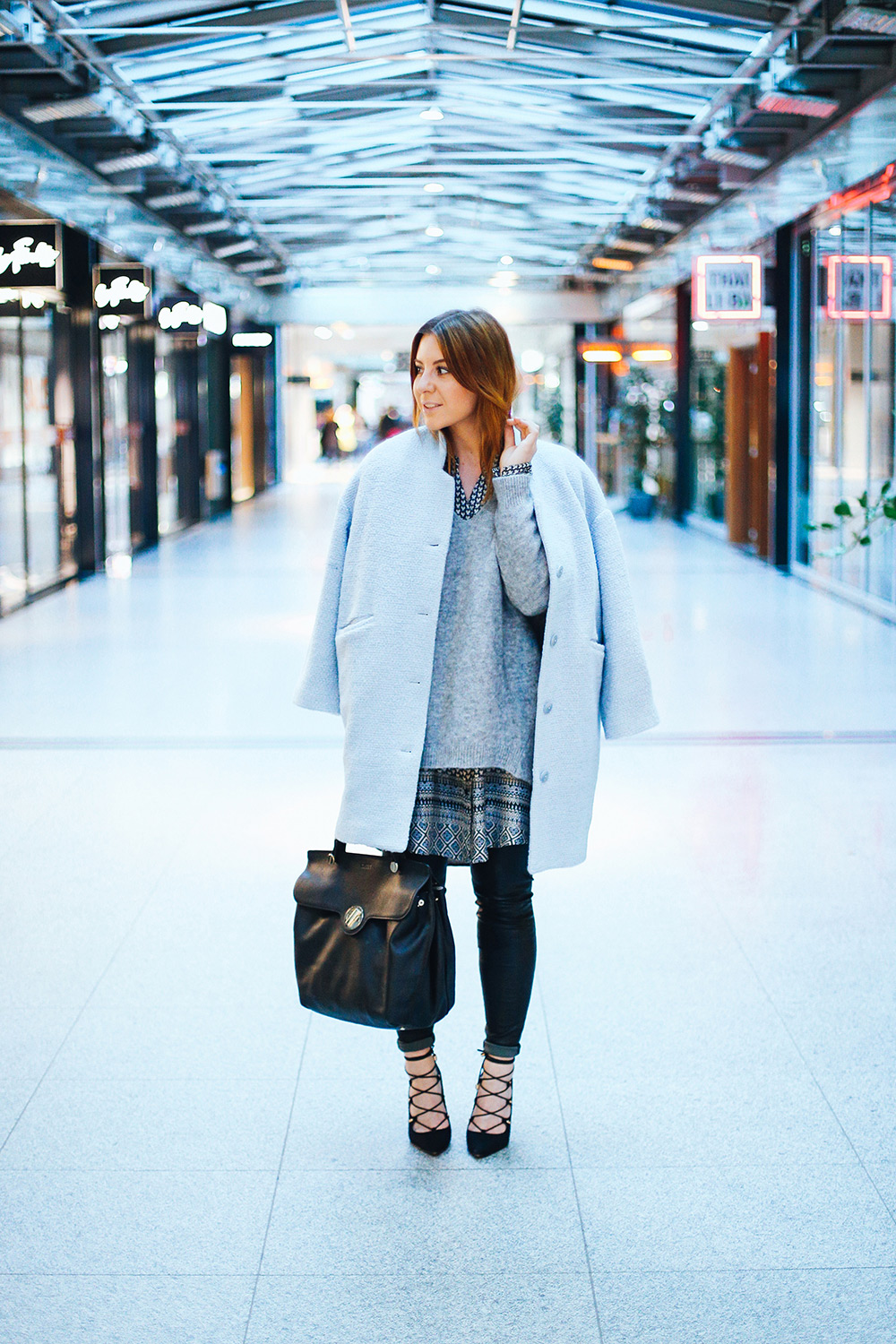 Combining Various Cuts, Shapes and Lengths
Different cuts, shapes and lengths are the heart of every layered look, because this diversity is what makes your layered look exciting. You can (and even should) play with different lengths and asymmetrical cuts; however, always keep an eye on the proportions. Since looking like a sack of potatoes is not really what we want. Need an example? Here you go: combine a skinny jeans with a long, asymmetrically cut blouse and an oversized jumper.

A combination that's somewhat more daring would be the following: pick a formfitting bustier or a strapless top and wear a blouse or maybe even a turtle neck underneath. That would be a perfect day to night outfit too. Chic and high-necked at the office and for after work drinks you just take off the turtle neck, et voila: your party outfit is ready.
Long shirts and blouses are not only an option underneath oversized sweaters and cardigans. You can also wear them casually draped over your shoulders or tied around your hips. I particularly enjoy wearing loosely cut sweaters underneath dungarees. Or have you ever worn a skirt over a dress? Believe me, it's worth a try. There are so many lovely possibilities when it comes to layering. But keep in mind: cuts, materials and colours should always come together in a harmonious way.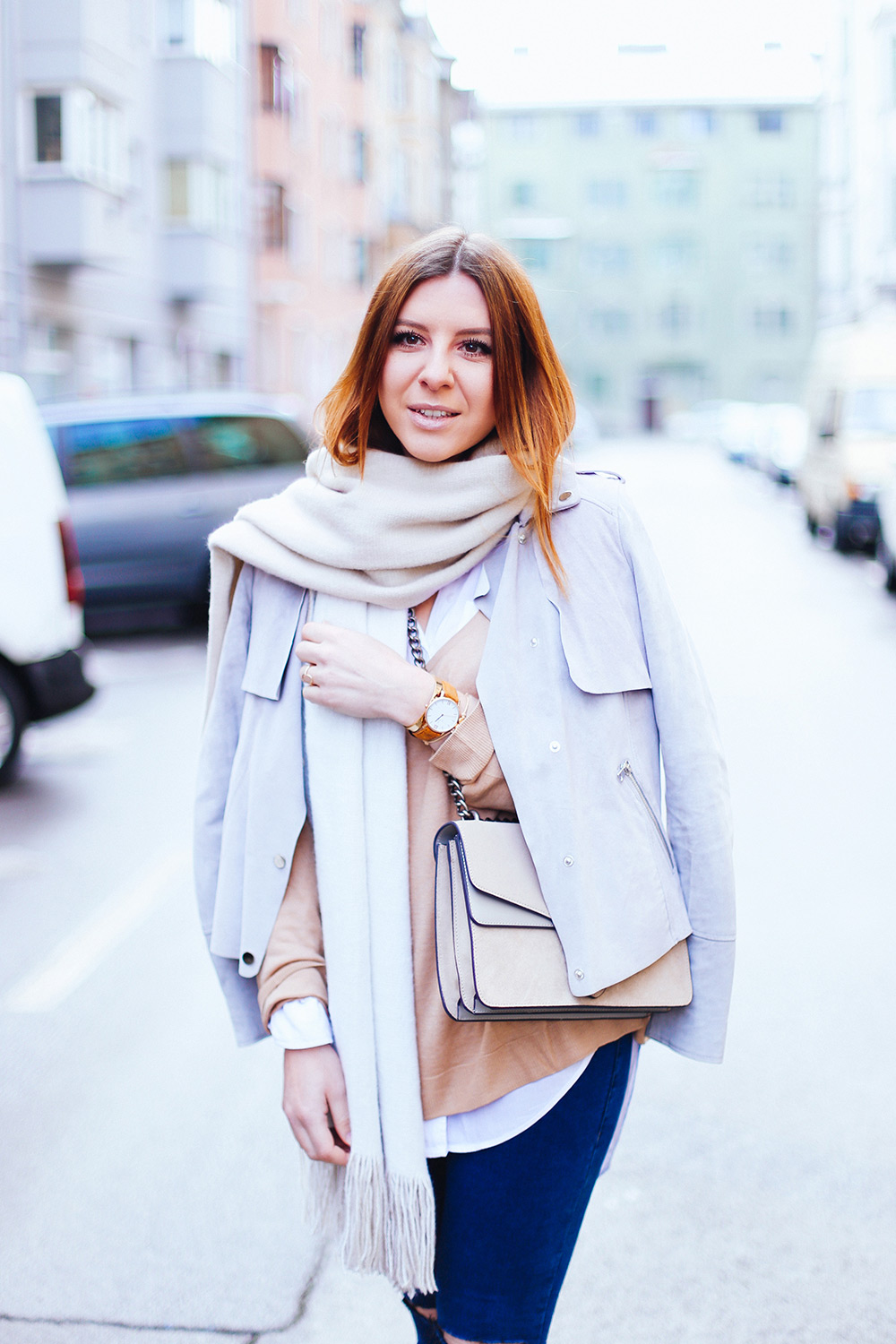 Which Pieces of Clothing can I use for my Layered Look?
There are actually several key-pieces that should be part of your wardrobe when you want to create great layered looks. Especially suitable are long pieces, preferably in neutral colours and made out of flowing materials.
long shirts and blouses
asymmetrically cut shirts
oversized sweaters and turtle neck sweaters
skinny jeans, flared jeans, culottes
long, oversized cardigans
belts – in order to accentuate your waist
delicate necklaces of various lengths
ponchos and capes
trench coats and leather jackets

Layering with Clothing
To be honest, I'm a fan of buying clothes in the men's department. Sometimes I also snitch a few items from Beats and Dogs' wardrobe. Men's shirts are usually cut quite straight and are a bit longer, which is ideal for a layered or oversized look. And here comes some important advice: A well done layered look usually involves a few pieces that are actually too big for you – and by "too big" I mean 1-2 sizes. A layered look is based on flowing materials and shouldn't be formfitting. For example, when I wear a shirt with long sleeves and a sweater on top, I always let the shirt's sleeves show.
Ponchos and capes are ideal for a layered look. You can put them on top of almost every outfit, add a belt and your outfit is finished. My personal tip for summer: go for a layered look with lace. To achieve a pleasant outfit, just put on a lace dress and wear a light sweater on top.
Scarfs and shawls are equally suitable for some nice layering. They can even be the cherry on top!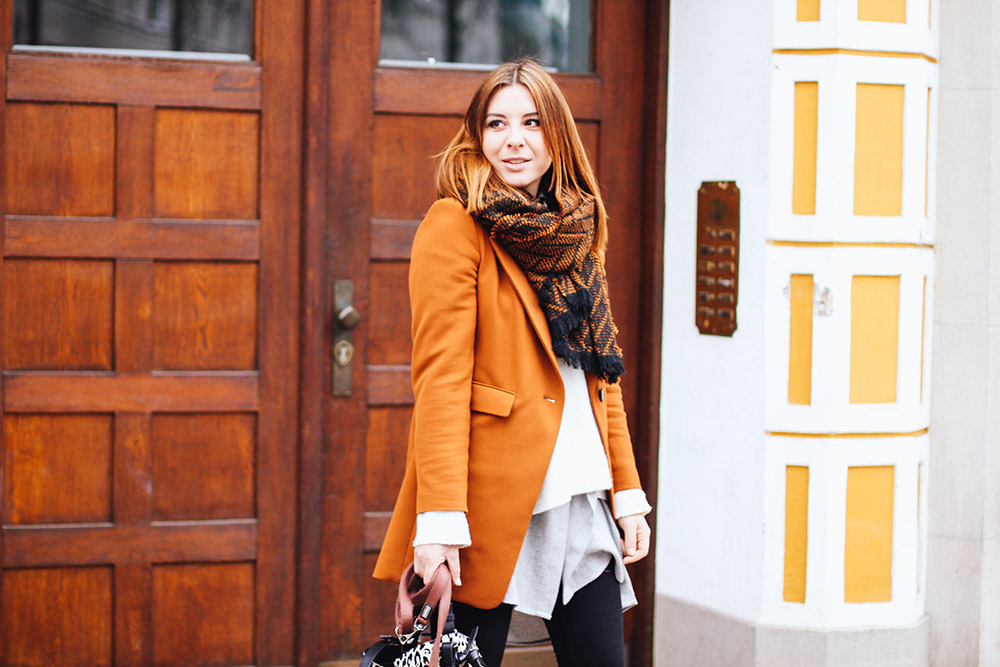 Layering with Jewellery
Yes, even with accessories layering is possible. However, no one wants to look like a fully decorated Christmas tree. Thus, I have a few great tips for you:
Never use more than 3 to 4 necklaces and keep an eye on their colour-compatibility.
Necklaces with big pendants should always be the longest.
Play with various lengths: The spaces between the necklaces should be obvious and approximately of equal length.
Stick with delicate necklaces; you don't want it to look tacky.
Bracelets should also be in the same (or similar) colour. But playing with different types of bracelets might be a nice idea.
It's the same with rings: Several delicate rings on one hand can look really classy, especially when you wear them on different parts of your fingers. Yet, don't overdo it.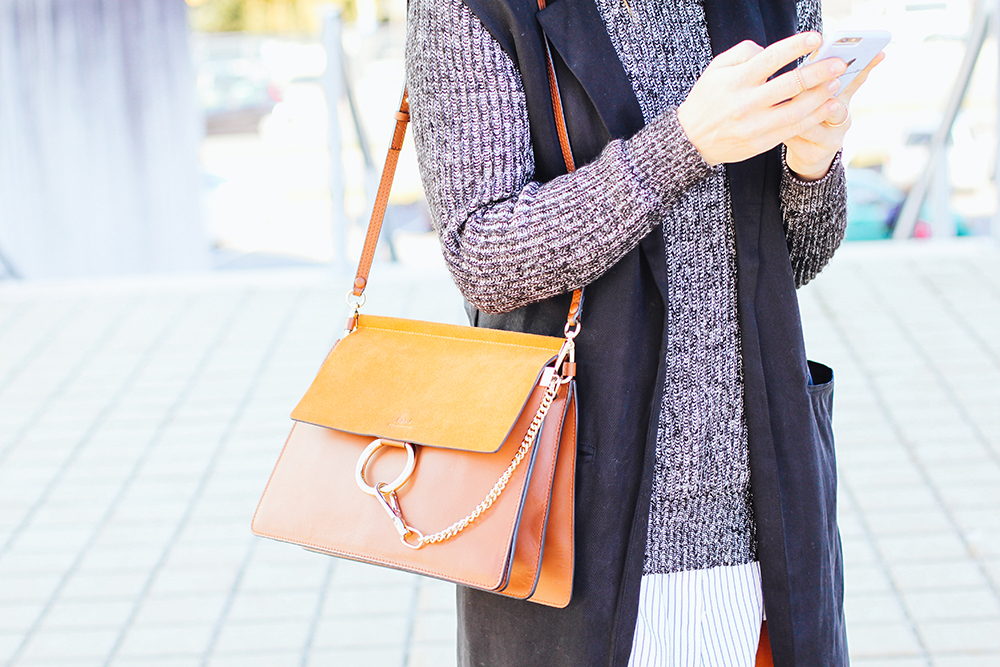 5 Tips for a great Layered Look
Since that was lots of information, I now have a summary – consisting of 5 tips – for you:
Mix different materials and pay attention to harmonious colour combinations. However, don't overdo it and use accessories in moderation.
Different cuts, forms and lengths are the key ingredient for an exciting layered look. Opposites attract (leather and lace, silk and knitwear)
Use shirts and blouses creatively: wear them around your shoulders or hips.
Buy clothes in larger sizes (1-2 sizes bigger than you would normally do). Yet combine them with slim fitted clothes, such as skinny jeans.
When it comes to jewellery make sure length and colour correspond with your look.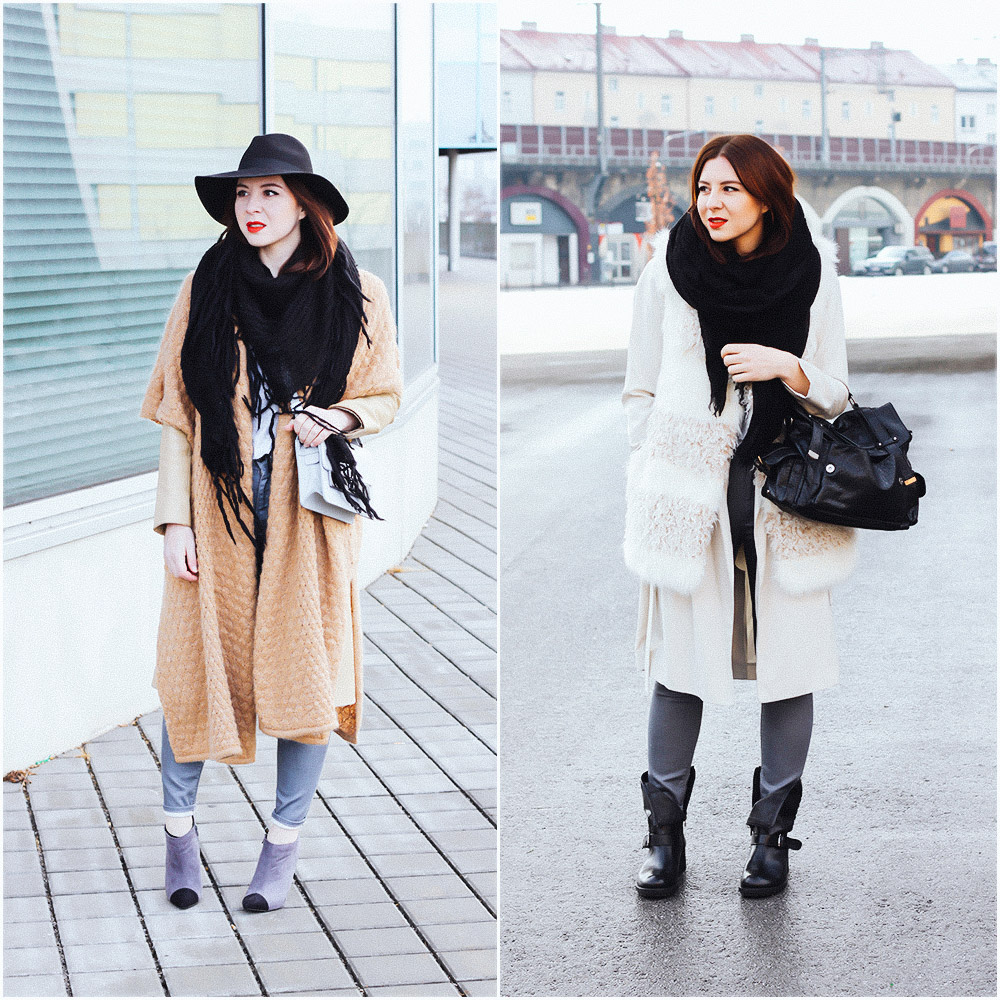 The layered look is actually quite easy to style, as long as you have some basics at home. How about you? Do you have a favourite combination when it comes to Layering?